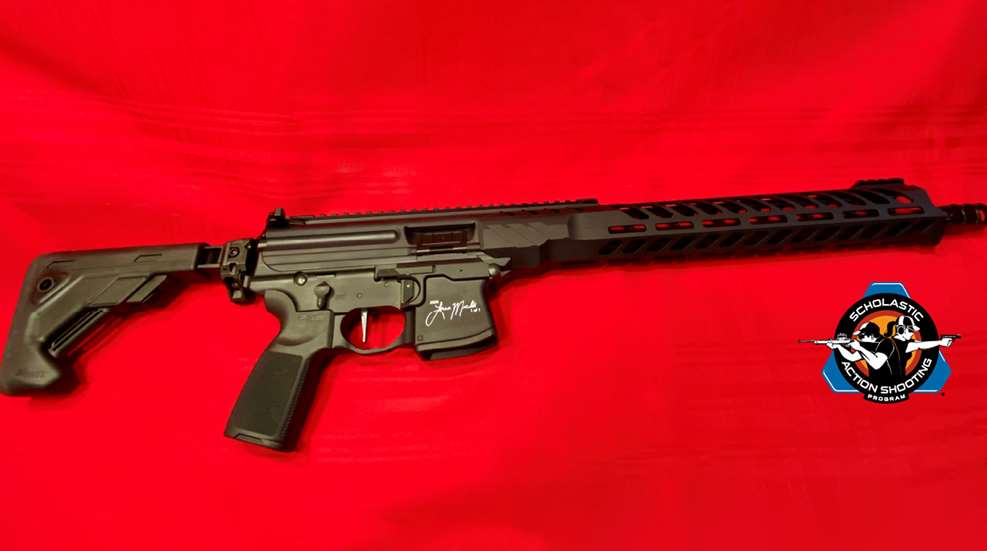 Right now at GunBroker.com, the Scholastic Action Shooting Program (SASP) is auctioning a SIG Sauer MPX 9 mm that sports the popular pro shooter's engraved signature. The auction was made possible thanks to two SASP Silver Sponsors: SIG Sauer and Baron Engraving.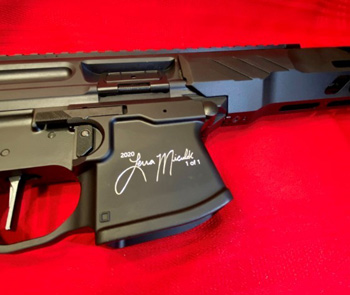 Some background on the Scholastic Action Shooting Program: "Industry-supported since its inception, the SASP provides youth development opportunities through team-based shooting sports."
With 11 days left in the auction, as of this writing (February 2) there are 25 bids, with a current high bid of $2,001. The buy now price is $25,000.
Here is what the SASP has to say about the Lena Miculek Signature SIG Sauer MPX auction at GunBroker.com:
"Passionately supporting the SASP, Baron Engraving has created a highly collectible firearm with laser and hand engraving, including Lena's signature she supplied for this project. All of the proceeds from this firearm go to support our program, with a portion of the proceeds going into the SASP Scholarship Endowment to provide future college scholarships to SASP athletes. These scholarships are awarded to graduating high school senior action shooting athletes as they continue their education in college. Together, with the support of SIG Sauer, pro shooter Lena Miculek and Baron Engraving, the Scholastic Action Shooting Program is auctioning this work of art to benefit the future of youth shooting sports across the country."
If you are interested in bidding on this one-of-a-kind firearm to support SASP, act fast because the auction is scheduled to end at 7:00 p.m. on Sunday, February 13. Go to this link to enter your bid.
Learn more about the Scholastic Action Shooting Program at mysasp.com.
---
Read more:
Champions Crowned At 2021 SCTP College Nationals