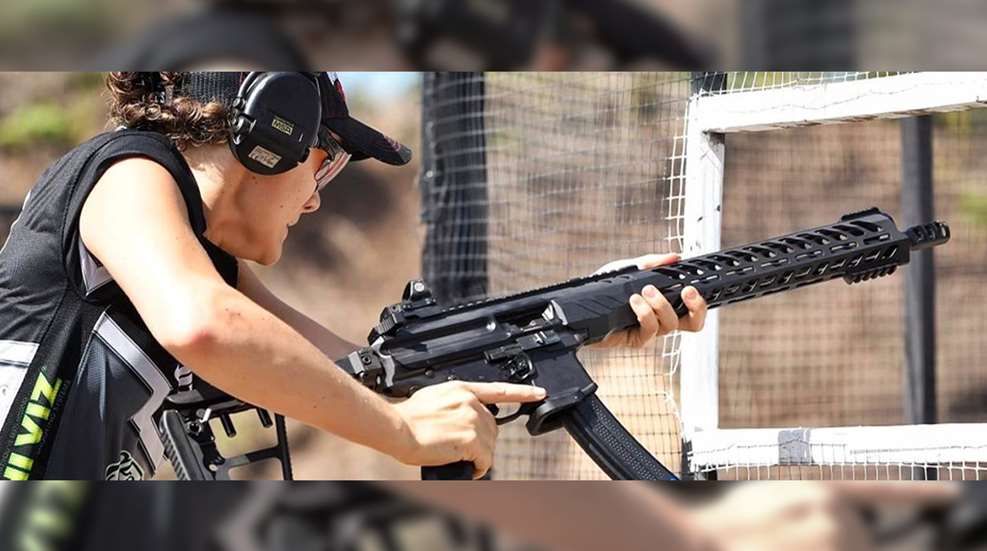 Team SIG's Lena Miculek secured the Overall Pistol Caliber Carbine (PCC) division title at the 2021 Florida Open, held at the Universal Shooting Academy in Frostproof, Fla., Feb. 18-21. In addition, Miculek garnered High Lady honors and was the top Grand Master at the match.
The victory marked a career first for Miculek, who is now the first woman to win an overall USPSA PCC division championship.


On her way to earning multiple titles at the 2021 Florida Open, Miculek competed through 10 stages using her MPX PCC 9 mm equipped with a ROMEO3XL red-dot reflex sight. She gave high praise to her SIG Sauer gear for aiding in the victory.
Miculek not only won two stages outright (Stage 1: "Putting Money In His Pocket" and Stage 5: "When the Dealings Done"), she also placed seventh in the overall rankings with her final score of 185.26, which was nearly 82 percent of all the points available.
Her next best performance at the match came at Stage 3: "Some Mountain Music." Miculek had a blistering raw time of 13.66 seconds and a score of 102.67, which was about 98 percent of the available points.
Regarding her tour de force PCC performance at the 2021 Florida Open this month, Miculek was thrilled about the accomplishment. Miculek also revealed that she had set some ambitious goals for herself earlier this year.
"This match was a difficult one, but my goal throughout was consistency and I managed to come away with a personal achievement that I am very proud of. In 2021, I set some lofty goals for myself, which included taking my PCC competition to the next level and proving through wins like this that females in professional shooting sports can consistently move past the High Lady title and win it all."
Follow Lena Miculek on Instagram. Learn more about Team SIG here.
---
Read more:
WATCH: Jerry Miculek Speed Shooting With New Mossberg 940 JM Pro Shotgun