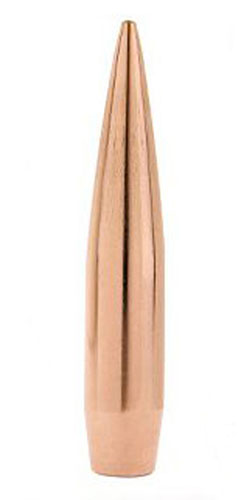 Long range shooters will appreciate the accuracy and performance of the new Sierra Bullets MatchKing 7mm 183 grain HPBT (#1983). A sleek 27 caliber elongated ogive and a final meplat reducing operation (pointing) provide an increased ballistic coefficient for optimal wind resistance and velocity retention.
To ensure precise bullet to bore alignment, a unique bearing surface to ogive junction uses the same 1.5 degree angle commonly found in match rifle chamber throats. This bullet requires a twist rate of 1:8 inches or faster to stabilize.
The new 7mm 183 grain HPBT bullets will be available in boxes of 500 bullets (#1983C) with a 2016 suggested retail of $256.34 per box and boxes of 100 bullet (#1983) with a suggested retail of $51.80 per box.
For more information about Sierra Bullets please visit www.SierraBullets.com.