In 1947, operating from a Quonset hut in California, Sierra Bullets was established to meet the growing demand for accurate bullets by the high number of American GIs returning from World War II, eager to resume their outdoor pursuits.
Today the company is based out of Sedalia, MO, but has never lost sight of its motto, "A tradition of precision." And it shows on the firing line. For many decades, the majority of high power rifle champions were using Sierra MatchKing bullets.

Sierra's secret is in quality control. Its custom progressive bullet presses combine the jackets and lead core, then they are tumbled to remove any surface blemishes. All undergo a visual inspection and must meet tough quality standards before being released on the market. Rifle accuracy testing takes place at 200 yards at Sierra's 300-meter underground range (according to Sierra, it's the longest privately-owned underground bullet testing facility in the world). Pistol bullets are tested for accuracy from a machine rest at 50 yards.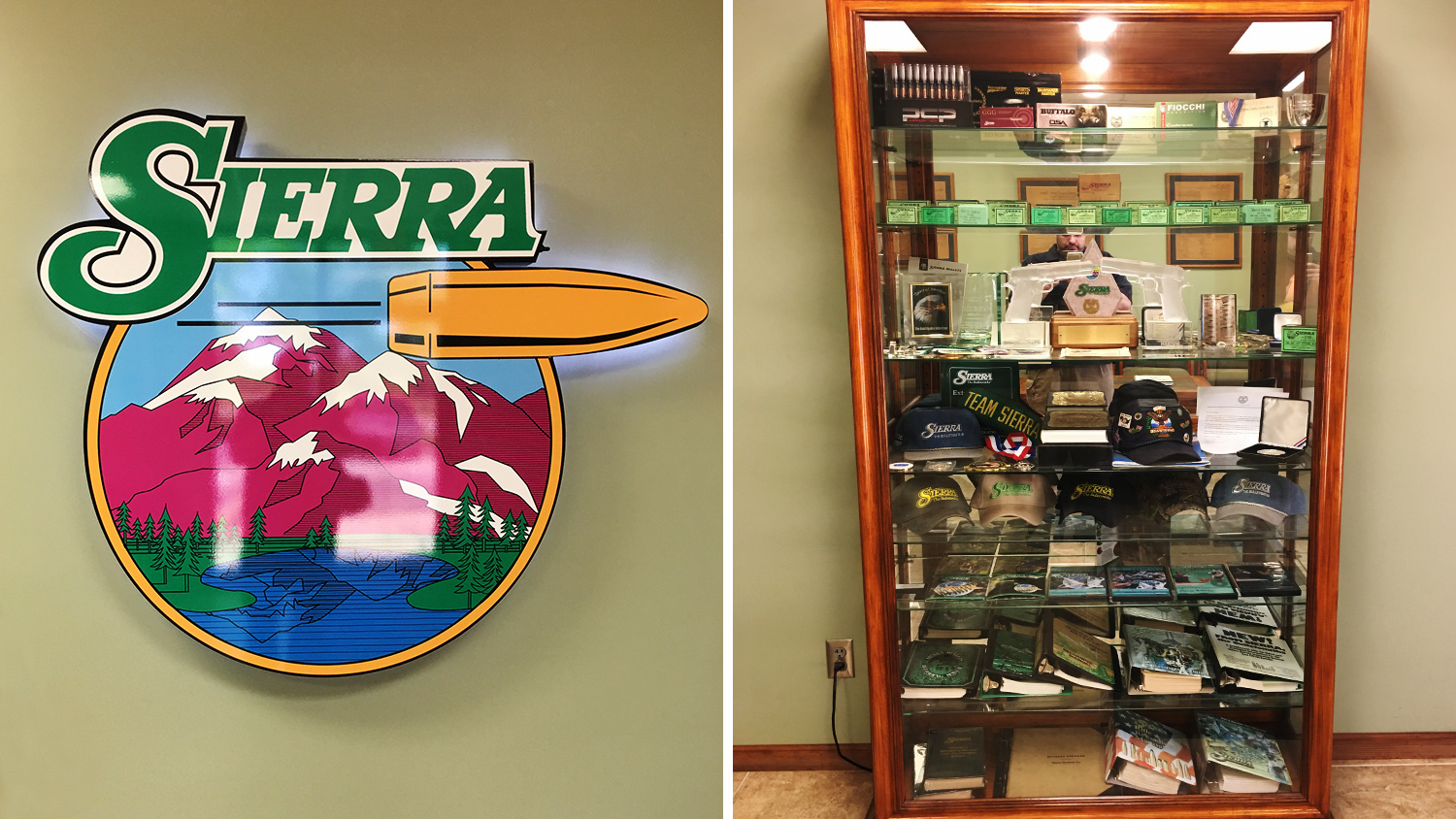 Customer service is also important to Sierra which can be seen through services such as its free Tech Service line, which is staffed by experts who not only know Sierra Bullets inside and out, but are also well-versed on other manufacturers products. There's also extensive resources available online via the Sierra Bullets website.

Aside from the legendary MatchKing, Sierra offers bullets for a variety of applications, including the GameKing, Pro-Hunter, BlitzKing and Varminter for hunting. Sierra also produces Tournament Master and Sports Master handgun bullets.

For information on Sierra Bullets, call (800) 223-3006, or visit www.sierrrabullets.com. For technical support call (800) 223-8799 or email [email protected].