by
posted on August 26, 2019
Support NRA Shooting Sports USA
DONATE
Michelle Gallagher is the winner of the Sierra Trophy Match, which was conducted during the 2019 NRA National High Power Rifle Long-Range Championships this month at Camp Atterbury. Her score was 796-46X, which was 14 points ahead of the runner-up, PV2 Kade Jackovich in the X-count.
The Sierra Trophy winner boasts the highest combined score from four 1,000-yard matches, shot with a Palma Rifle (chambered in .308 Win. with iron sights). The four components of the Sierra Trophy aggregate are the Remington, Mustin, Andrus and Doc Aiken Trophy Matches.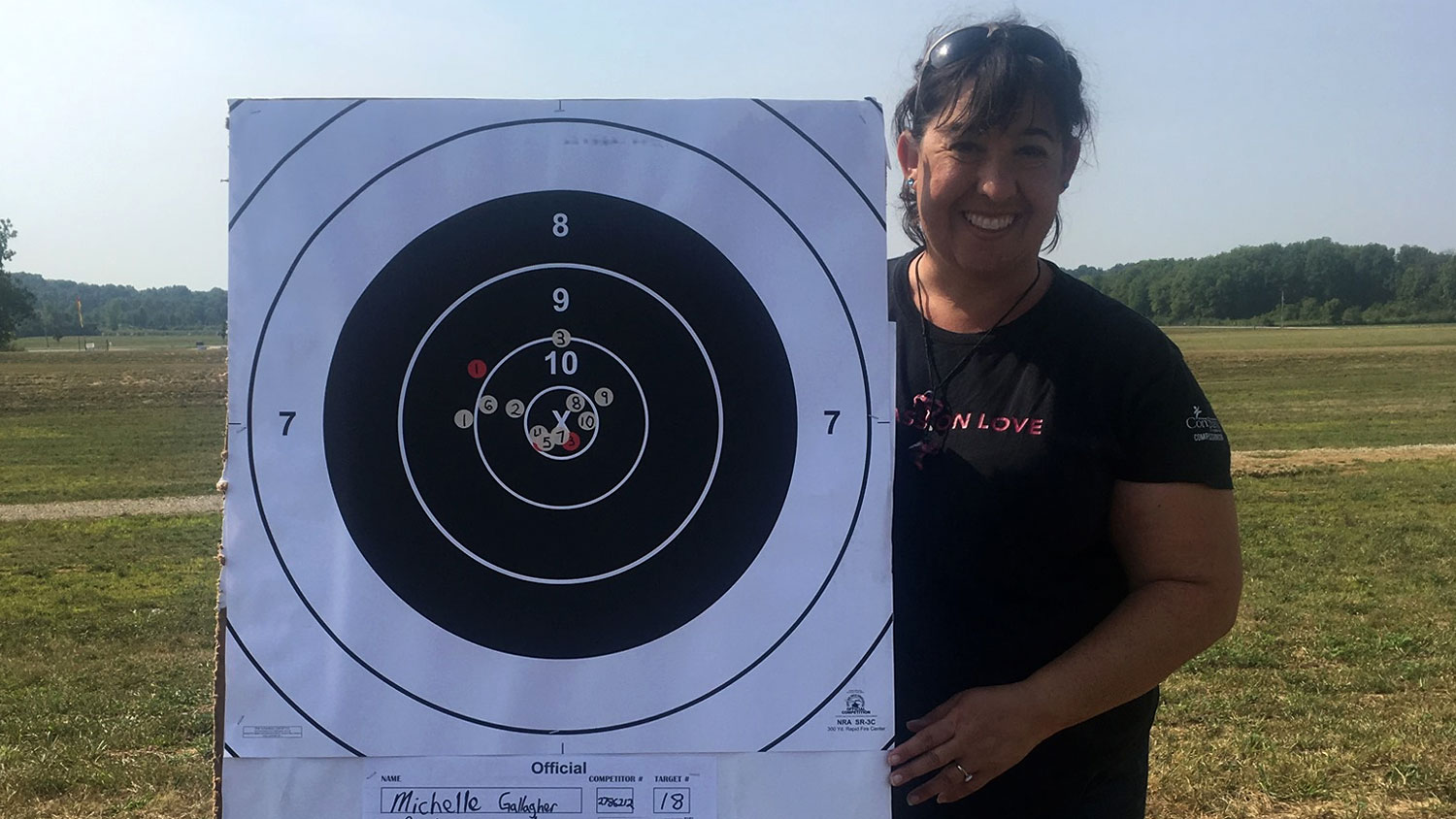 In addition, Gallagher finished second overall in the Andrus Trophy Match, which is a 20-shot event fired at 1,000 yards with a Palma Rifle. You can see her shoot-off group in the picture above.
Fittingly enough, Gallagher was using a load with Sierra Bullets in her Palma Rifle. The exact bullet is No. 2156, a .30 Cal 155-grain Palma MatchKing.
"Every shot is a combination of so many things—position, ammo [and] wind. It's reassuring to have confidence in the quality of the same great bullets I grew up shooting," said Gallagher, via the Sierra Bullets Facebook page.
Finishing second in the Sierra Trophy Match results was PV2 Kade Jackovich, a member of the U.S. Army Marksmanship Unit's Service Rifle Team. His score was 796-32X.
Rounding out the top three, and also three points behind Jackovich was Oliver Milanovic with 793-48X.
As for the category awards, High Senior was awarded to Keith Hoverstad with a score of 792-32X. And, High Grand Senior went to Kenneth Doll, who tallied a score of 765-21X.
Photos by Sierra Bullets/Facebook.
---
Read more High Power Rifle coverage: