by
posted on July 24, 2017
Support NRA Shooting Sports USA
DONATE
Day three of the 2017 NRA High Power Rifle Matches was marred by thunderstorms in the immediate area, forcing the NRA to postpone a few matches. Here are the results of the matches that were conducted at
Camp Atterbury, IN,
on Sunday before the storms began.
The Wimbledon Cup is one of the most
historic
rifle matches conducted by the NRA dating back to 1875. It's an any rifle match with no restrictions for sights, where competitors fire 20 shots prone at 1,000 yards. This year's Wimbledon Cup winner is Norman Crawford (Fayetteville, NC) who won the shootoff with a score of 100-5X. In second place was John Whidden (Nashville, GA), and rounding out the top three was Jon Howell (Bear, DE), who also won High Senior. High Grand Senior was Shirley McGee (Brookville, KS).
The Farr Trophy Match has an identical course of fire as the Wimbledon, but service rifle only. This year's Farr Trophy winner was MAJ Samuel Freeman (Hendersonville, NC) of the U.S. Army Reserve shooting team. MAJ Freeman won the shootoff with a 93-2X. Runner up was Edwin Agle (Beavercreek, OH), and in third place was CDR John Edgerly (Claymont, DE) of the Navy shooting team, who was only 3 X's behind Agle.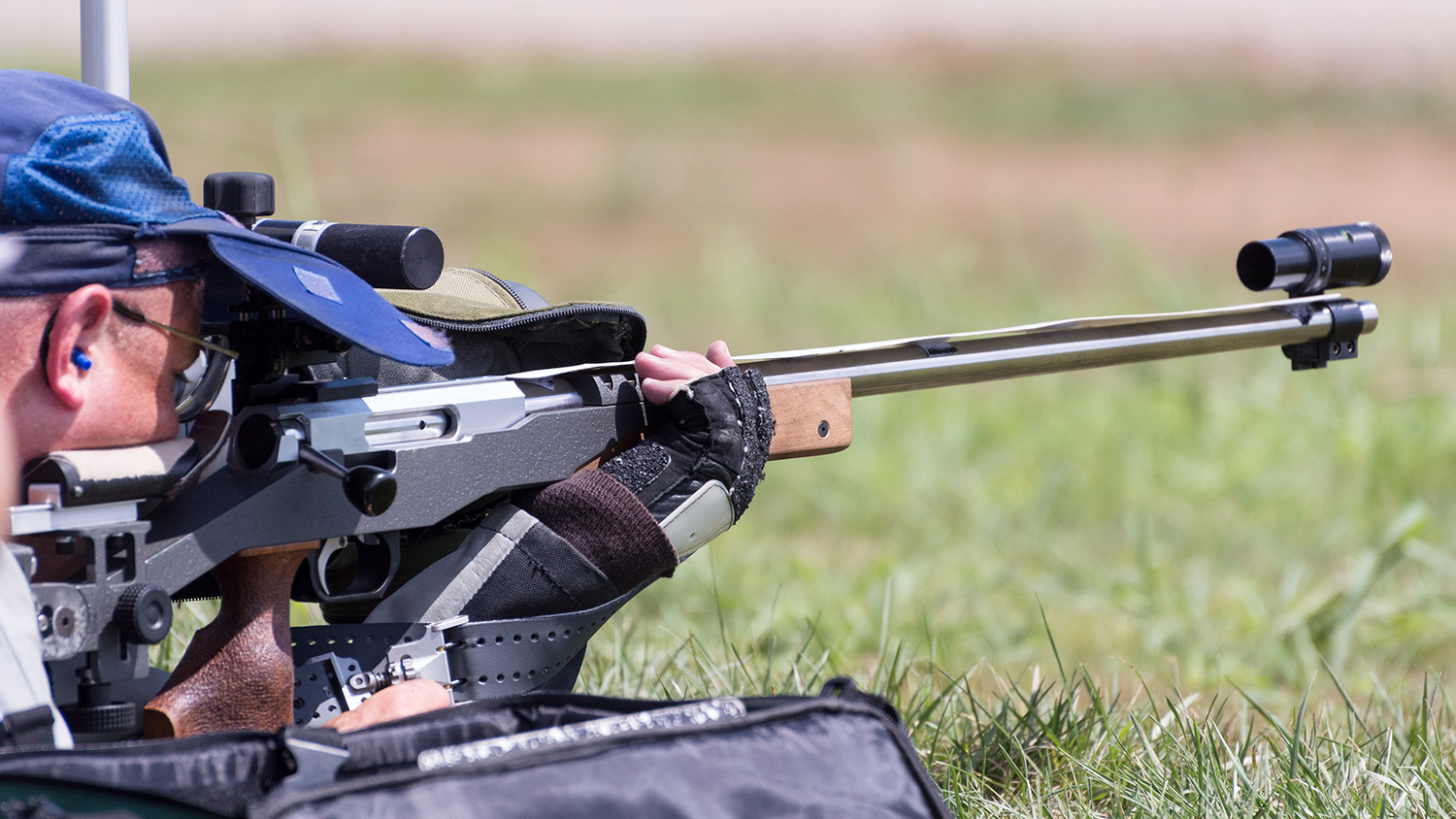 For the Herb 
"Doc" Aiken Memorial Trophy Match, the course of fire is again similar to the Wimbledon Cup, but this time with Palma rifles. This year's winner was Kent Reeve (Sparta, NC) with a winning shootoff score of 99-5X. In second place was Todd Branin (Kent, WA), and finishing in third place was Robert Gill (Visalia, CA). Dennis Casey (Littleton, CO) was High Senior, scoring 197-11X. D.E. Huskins (Carthage, NC) won High Grand Senior with 196-5X, and with an identical score was High Junior Liam McKenna (Warrenville, IL).


The Sierra Trophy Match winner is determined from the aggregate of the Remington, Mustin, Andrus, and 
Herb 
"Doc" Aiken Trophy Matches. Keith Hoverstad (Raleigh, NC) had the high score, finishing with a score of 792-36X. Hoverstad's score also earned him High Senior honors. In second place is Anette Wachter (Mercer Island, WA), who scored 790-46X. Nine X's behind Wachter was third place finisher John Frigugiletti (Lincolnton, NC). High Junior was Gabrielle Pitre (Louisville, KY) with 781-25X. High Grand Senior was Jon Rhynard (Haughton, LA) scoring 781-26X.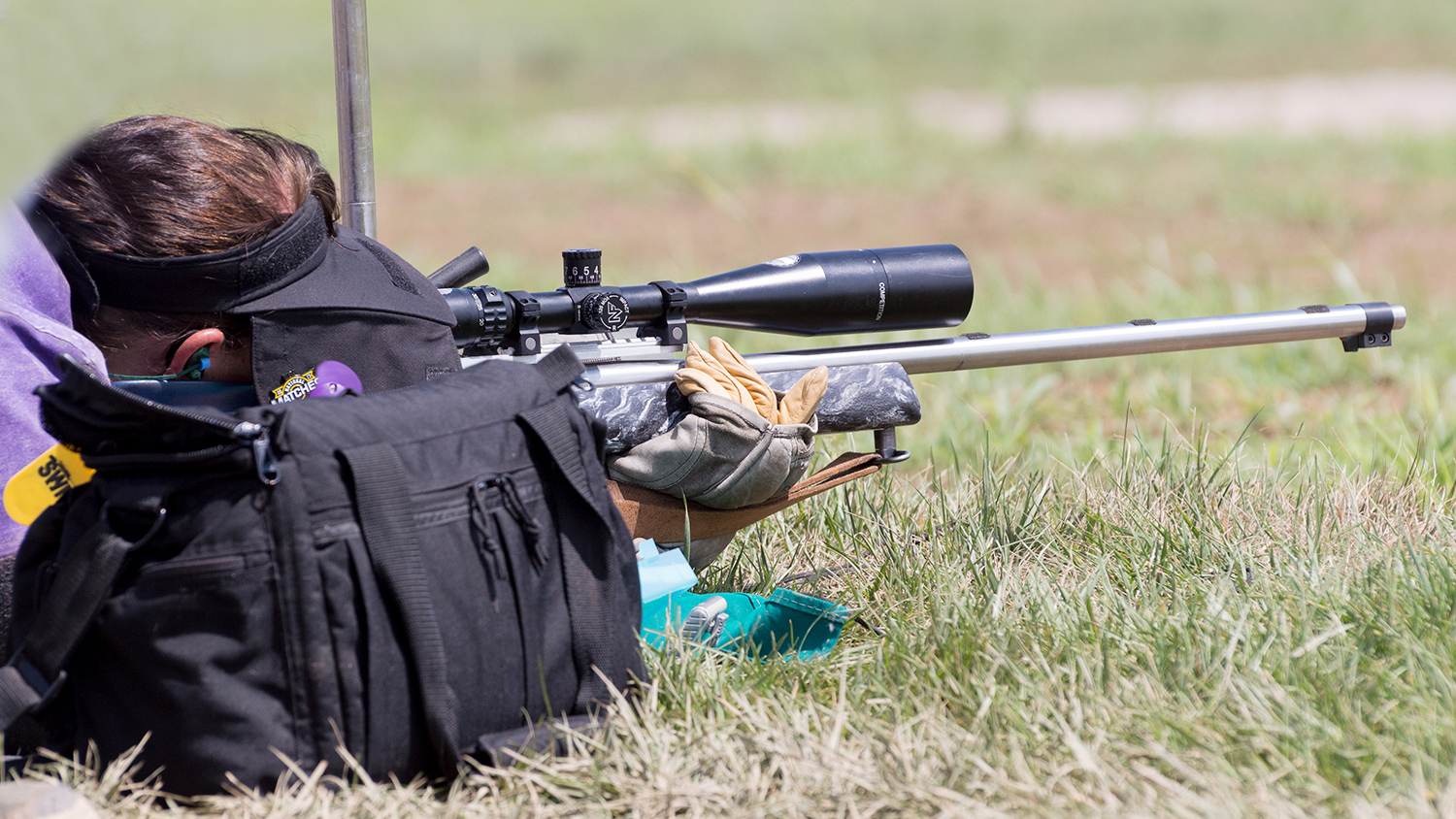 The Canadian Cup Match is an aggregate of the Remington, Mustin, Leech Cup, and Wimbledon Cup Matches. Phillip Crowe (Cullman, AL) is the 2017 Canadian Cup winner with a score of 797-47X. In second place was John Whidden with 796-63X, and in third was Nancy Tompkins (Prescott, AZ) who fired a score of 795-39X. Robert Gustin (Shingle Springs, CA) won High Senior with a score of 795-36X, and Steve McGee (Brookville, KS) netted High Grand Senior honors with 788-34X.

Finally, the NRA High Power Rifle Long Range Championships also feature a Service Rifle Aggregate Match, determined from high scores fired with a service rifle in the Remington, Mustin, Porter, and Farr Trophy Matches. Farr Trophy winner MAJ Samuel Freeman's score of 789-33X was enough to put him on top. CDR John Edgerly finished in second with 749-14X. Nathan Scott (Roachdale, IN) was in third with 728-12X.

Monday's competition includes the individual Palma matches. The NRA High Power Rifle Long Range Championship awards ceremony will be held in the evening.

View the results as they are posted live at this link: competitions.nra.org/championship-results/nra-national-outdoor-rifle-pistol-championships-results.aspx#5