by
posted on July 26, 2017
Support NRA Shooting Sports USA
DONATE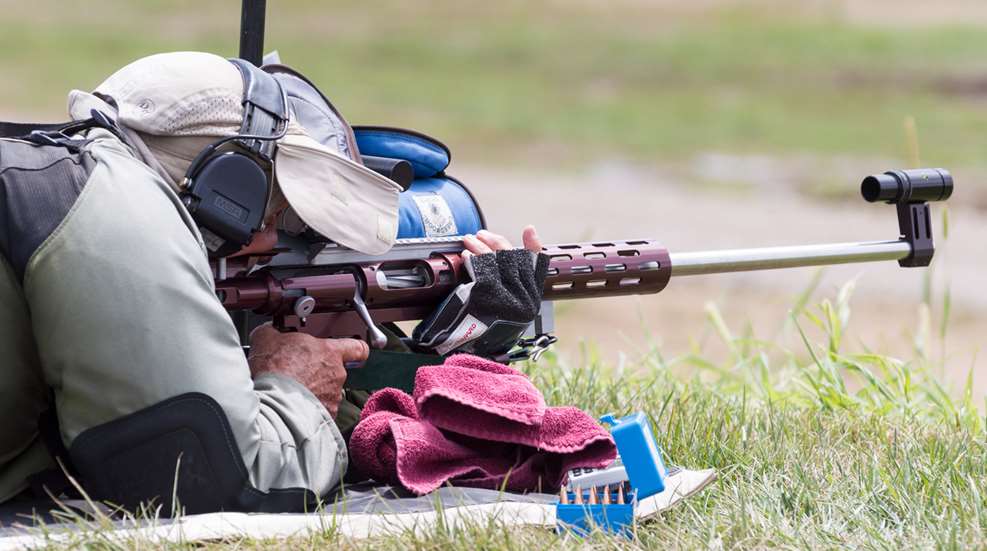 The NRA National High Power Rifle Long Range Championships are traditionally ended with the firing of the Palma Individual and Team Matches. This year was no different and the range at
Camp Atterbury
, IN, proved to be ideal for to fire this historic course.
The course of fire for
Palma
Individual is unlimited practice firing and 15 shots prone for record at 800 yards, and two sighters and 15 shots prone for record at 900 and 1000 yards each. All practice firing and the specified 15 record shots must be completed within 22 minutes per stage. Any competitor not hitting the paper after seven rounds will be withdrawn from the match.
In the Palma Individual Trophy Match, John Whidden (Nashville, GA) took top honors with a score of 450-28X. In addition to the usual trophy plaque and award check, he also won five boxes of Berger Bullets. Whidden is also this year's NRA High Power Rifle Long Range National
Champion
. Only a point behind taking second place was Nancy Tompkins (Prescott, AZ) with a score of 449-26X. In third place scoring 449-22X was Robert Gustin (Shingle Springs, CA).
Palma Rifle Team Matches are open to 4-man teams. The course of fire is similar to Palma Individual, with unlimited sighting shots and 15 shots prone at 800 yards. For 900 and 1000 yards, two sighting shots are allowed and then 15 shots prone for record.
For the Palma Rifle Team Matches, the winner was Team Tompkins with a score of 1783-94X. Team members were Michael Storer, Todd Branin, Anette Wachter (also Team Captain), Robert Gill, and Coach Nancy Tompkins. Two points behind in second place was North State Shooting Club # 2 scoring 1781-84X. The team was composed of James Young, Keith Hoverstad, Norman Crawford (also Team Captain), Vincent Sferrazza, and Coach Peter LaBerge. Rounding out the top three was North State Shooting Club 
Palma with a score of 1779-85X. Team members were John Friguglietti, Adam Fitzpatrick, Kent Reeve, Nathaniel Guernesey, and Blair Clowdis as both Team Captain and Coach.

Read more coverage of the 2017 NRA National High Power Rifle Long Range Championships: