SIG Sauer earlier this month announced the acquisition of General Robotics, "one of the world's premier manufacturers of lightweight remote weapon stations and tactical robotics for manned and unmanned platforms and anti-drone applications."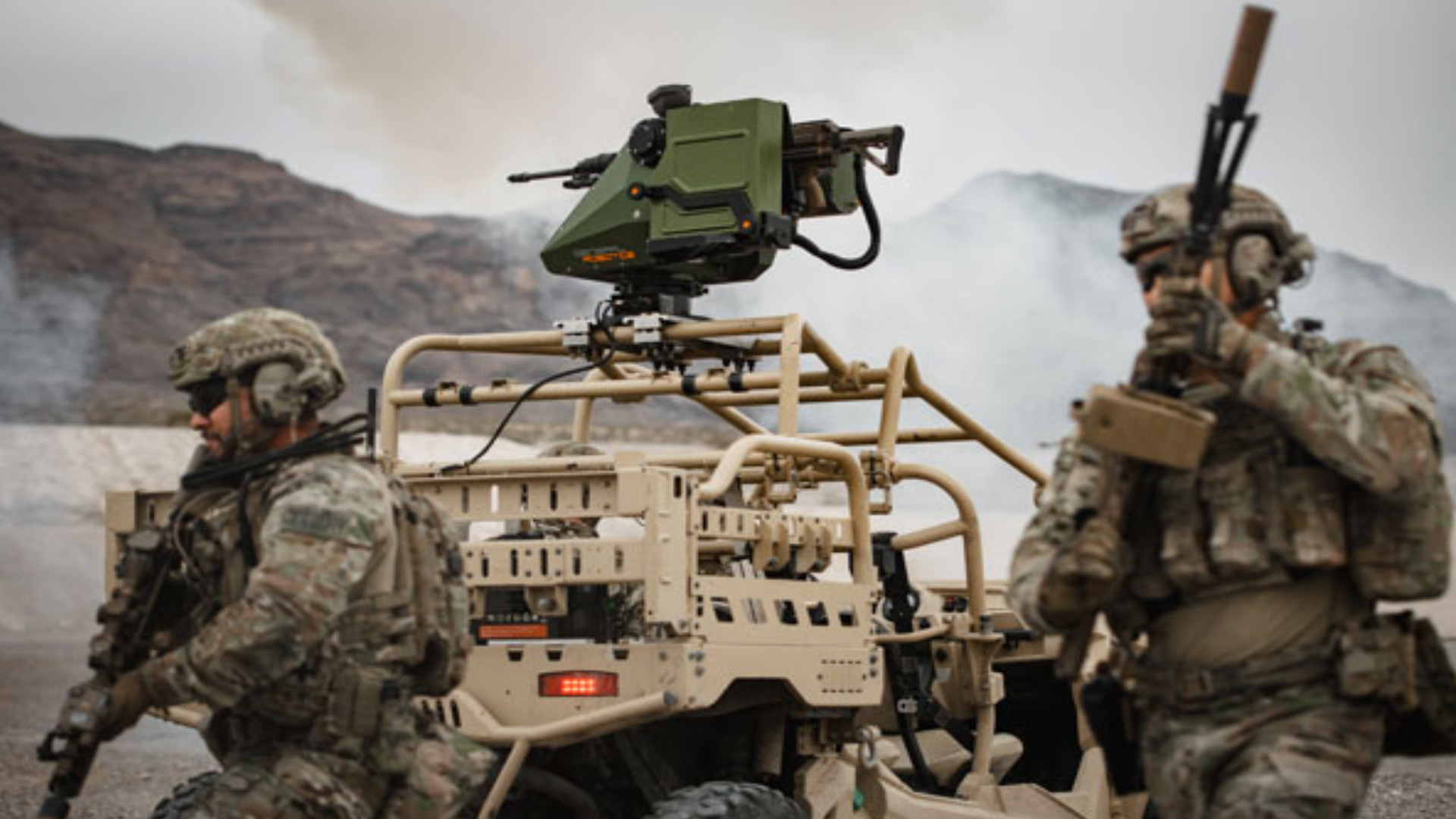 From the General Robotics Twitter page: "General Robotics is engaged in the research, development and manufacturing of advanced robotic platforms for the Defense and Homeland Security markets."
The President and CEO of SIG Sauer, Inc., Ron Cohen, said, "This acquisition will greatly enhance SIG Sauer's growing portfolio of advanced weapon systems. The team at General Robotics is leading the way in the development of intuitive, lightweight remote weapon stations with their battle-proven solution."
Shahar Gal, the CEO of General Robotics, said, "General Robotics and all our employees are honored to join forces with global defense leader SIG Sauer to integrate our platforms into a single solution to support military units around the world."
Recently, the U.S. Army selected the SIG Sauer lightweight machine gun (XM250), automatic rifle (XM7) and high-pressure hybrid ammunition for the NGSW program, with the intention to be a quantum leap forward in arms technology.
The NGSW program is currently in the early stages of adoption, with the U.S. Army planning to implement the new items at the squad level in 2023.
"The combination of the General Robotics remote weapons station with SIG Sauer's lightweight squad weapons and high-pressure hybrid ammunition will revolutionize small arms for military forces worldwide," Cohen said. "This acquisition exponentially increases the capabilities of our lightweight weapon systems delivering transformative advancements in mobility, greater lethality and battle tested force protection for today's warfighters."
Learn more about SIG Sauer at sigsauer.com.