Silencer Central's grand opening of its new Sioux Falls facilities on Tuesday, June 28 will celebrate the meteoric growth of the company over nearly two decades of operation, along with all of the business that it brings to South Dakota from across the country.
The ribbon-cutting ceremony will take place at the new headquarters on Fourth Avenue in Sioux Falls, South Dakota, at 5:30 p.m., followed by a concert by country music artist Tyler Farr, who is also a Silencer Central brand ambassador.
Prior to its renovation, the new Silencer Central headquarters in Sioux Falls was a Cigna Home Pharmacy building.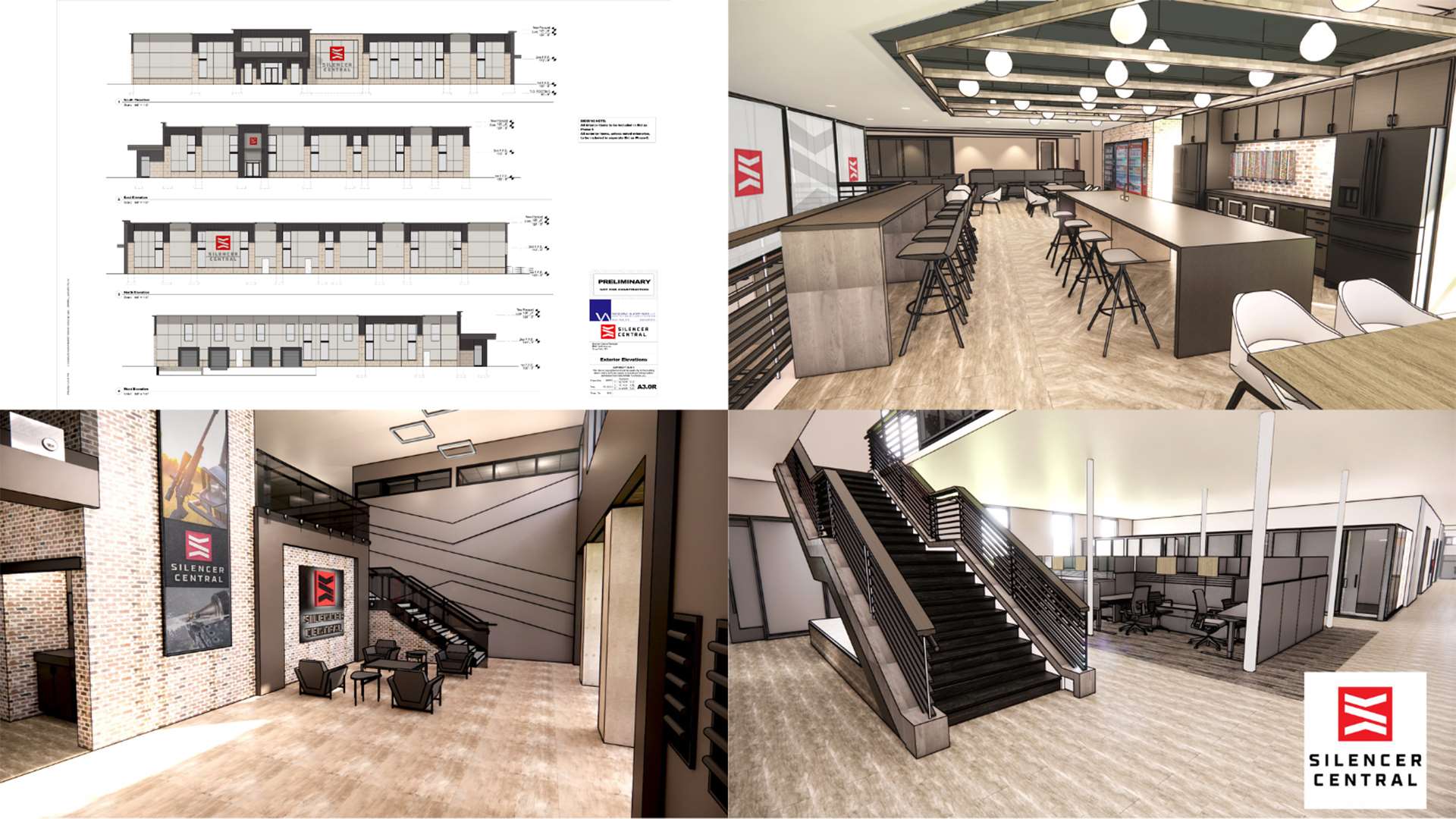 Since first opening its doors in 2005, Silencer Central has "always dreamed of expanding" and now it has become a reality. "It's an exciting and humbling time for Silencer Central," said Silencer Central's Chief Executive Officer Brandon Maddox. "We're honored to serve the hunting community and bring awareness to hunting suppressed, and we're blessed to be supported by a dedicated community of enthusiastic outdoorsmen and women."
The rapid growth of Silencer Central is a true American success story. From America's 1st Freedom Editor-in-Chief Frank Miniter's June 2020 interview with Maddox: "[He] is a pharmacist with an MBA who got into varmint hunting when he moved to South Dakota years ago. He found that using a suppressor upped his game, but he had trouble navigating the system to get one. He also wasn't happy with the product that was then available to him. So, he went and built Silencer Central."
Silencer Central delivers suppressors directly to customers in the 42 states where they are legal. The company provides assistance during the entire buying process for customers, allowing them to streamline their purchasing experience by cutting out unnecessary hurdles to suppressor ownership.
Learn more about Silencer Central at silencercentral.com.