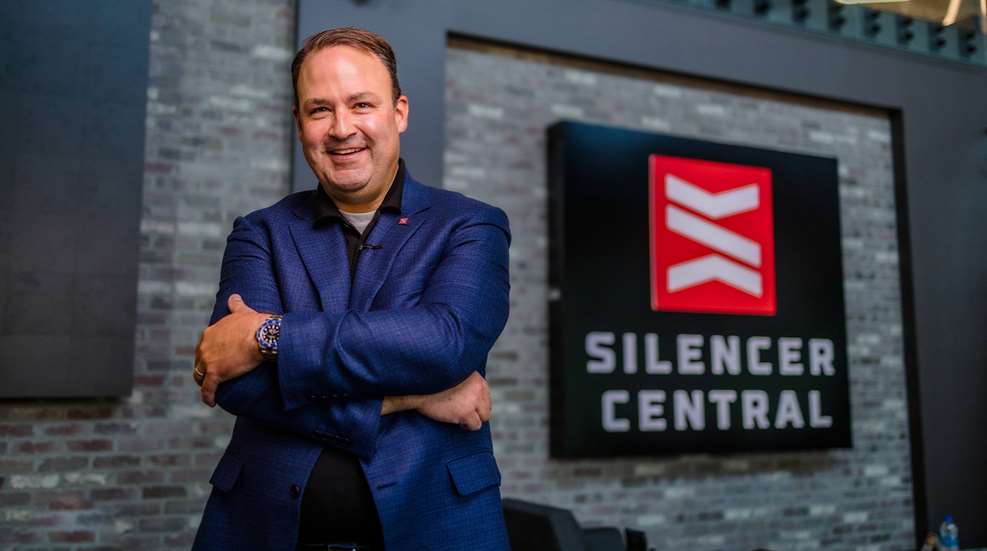 Brandon Maddox, the chief executive officer of Silencer Central, is now an active member of the Congressional Sportsmen's Foundation Board of Directors— joining the mission of promoting, protecting and advancing America's outdoor traditions.
"Brandon has been a tremendous advocate for South Dakota's continued economic growth and our Second Amendment freedoms," South Dakota Governor Kristi Noem said. "I am glad that South Dakota will have such a strong voice on the Congressional Sportsmen's Foundation Board of Directors."
As the most respected and trusted sportsmen's organization in the political arena, the Congressional Sportsmen's Foundation works with Congress, governors, and state legislatures to protect and enhance hunting, angling, recreational shooting and trapping. The Board of Directors consists of leaders from the outdoor community and associated industries dedicated to the service, mission, objectives and goals of the Congressional Sportsmen's Foundation.
"I'm proud to begin serving as a member of the CSF's Board of Directors," Maddox said. "This respected and trusted organization constantly works to protect and advocate for our industry, and I'm thrilled to be a part of that as we work to protect our outdoor heritage."
Maddox is an award-winning business leader with more than 25 years of strategic leadership experience, and is recognized as a national thought leader on helping consumers acquire sound suppressors for mitigating sound and recoil on their firearms. As a pharmacist by trade, his experience navigating state pharmacy regulations in many states gave him valuable skills as he began operations from his basement. What began as Maddox's home-based Federal Firearms License (FFL) evolved into a manufacturer, wholesaler and dealer that has grown into the nationwide brand it is today. Maddox's expertise in understanding statutes governing firearms sales makes him a popular voice for the industry. He is a passionate outdoorsman and has spent almost two decades honing his expertise in the Western Dakota prairies.
"The Congressional Sportsmen's Foundation is honored to have Brandon join our Board of Directors," Jeff Crane, president and CEO of the Congressional Sportsmen's Foundation, said. "As a passionate sportsman and accomplished business owner of one of the fastest-growing companies in the firearm sound suppression industry, Brandon will bring a fresh perspective that will help us further CSF's mission and continue to build upon the work we do in developing and defending legislation that protects and advances our outdoor traditions."
Learn more about the Congressional Sportsmen's Foundation and Silencer Central.
SILENCER CENTRAL & FEDERAL AMMUNITION JOIN FORCES
Last month at SHOT Show 2023 in Las Vegas, Nev., Brandon Maddox of Silencer Central, met with Jason Vanderbrink, the president of Federal Ammunition, to announce Silencer Central's commitment as the Official Silencer of Federal Ammunition. This partnership also names Federal as the Official Ammunition of Silencer Central.
"As America's largest silencer dealer, we are thrilled to partner with Federal, who leads our industry in ammunition technology," Maddox said. "We're both in the business of creating dependable, trustworthy products for hunters and shooters alike. This partnership is sure to be a success on multiple levels from providing great content for our consumers to promotional opportunities, co-branded events, conservation support and more. I'm truly excited for what the future holds."
"We are excited for the opportunity to work so closely with the entire team at Silencer Central," Vanderbrink said. "A strong partnership with them just makes sense as new products are developed to better serve the shooter and hunter with innovative products."
Learn more about the new Federal Ammunition and Silencer Central partnership.