The SK Customs "Ares" 1911 pistol is the third creation in the company's Gods of Olympus engraver series.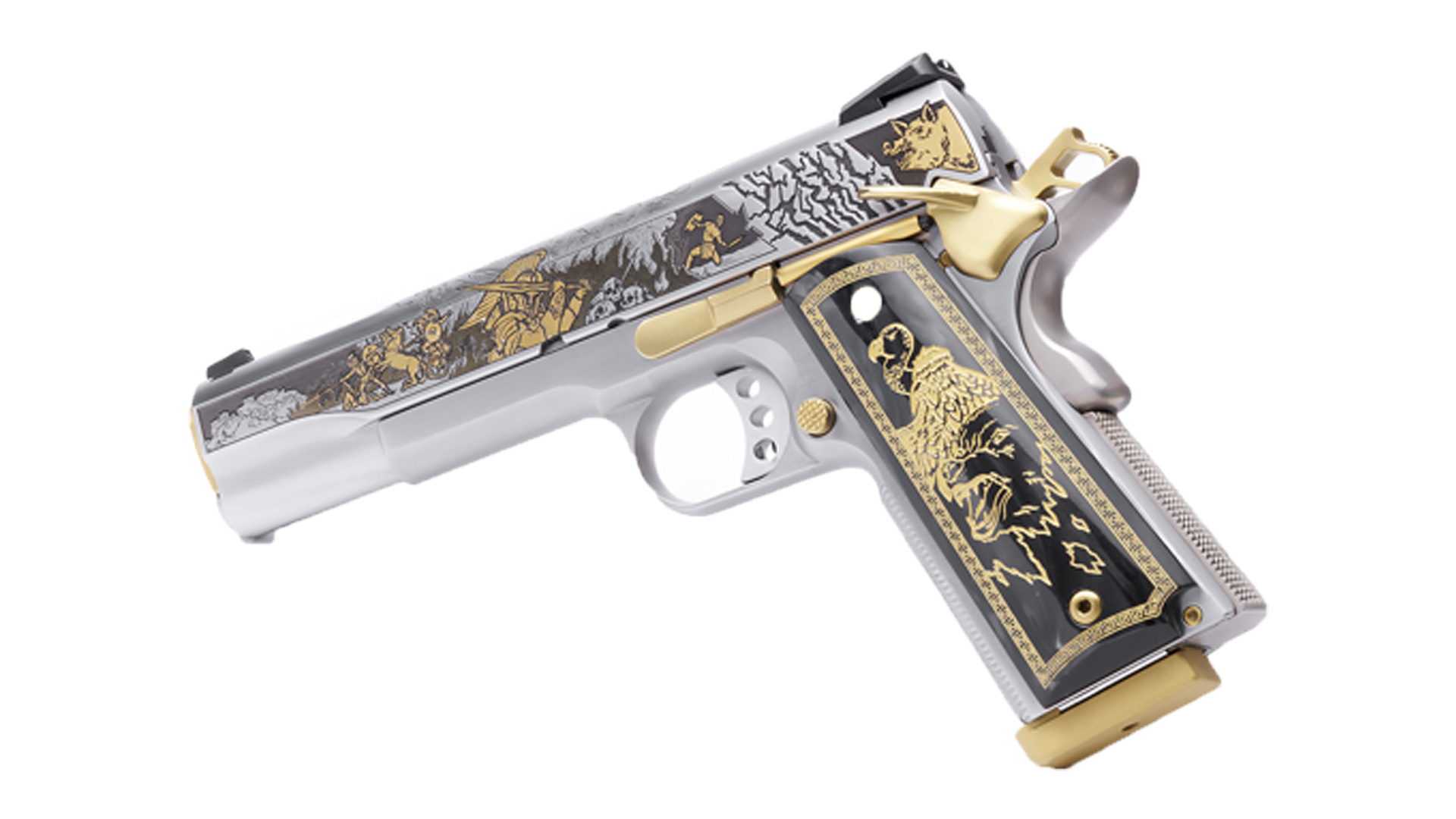 From SK Customs: "This production of 200 custom model Smith & Wesson Full Size 1911 pistols chambered in .45 ACP embodies SK Customs' talent in producing one-of-a-kind engraved firearms."
SK Customs showcases Ares' powers, such as his shield, spear and Spartan helmet throughout the pistol. The grips are made of Kirinite and include the Greek Key border, illustrating Ares in battle armor, along with the god's vulture and dog, symbolizing loyalty and protection.
"Ares, known as the Greek god of war and courage, is one of the most prominent and recognized Olympians," Simon Khiabani, owner and founder of SK Customs said. "1911 collectors and enthusiasts can now boast a beautifully designed firearm representing some of the oldest stories in the world."
All collectors of the Ares gun will receive commemorative silver coins featuring the mark of the Bank of Greece in Athens and the year of production. The coin reveals a profile of the goddess Athena on one side and a depiction of Ares charging into battle on the other. Each coin comes in a protective case set inside a black velvet coin box, labeled in silver with the "Gods of Olympus-Ares" logo.
To learn more about the Ares 1911 and the SK Guns Gods of Olympus engraver series, go to skguns.com.