The Texas Christian University rifle team won a second consecutive air rifle title on the final day of the 2022 NCAA rifle championships, held at the U.S. Air Force Academy's Clune Arena in Colorado Springs, Colorado, March 11-12. TCU's final air rifle team score of 2386-203X was four points ahead of runner-up Alaska-Fairbanks with 2382-190X. The win marks TCU's fourth overall NCAA rifle title, previously winning in 2010, 2012 and 2021.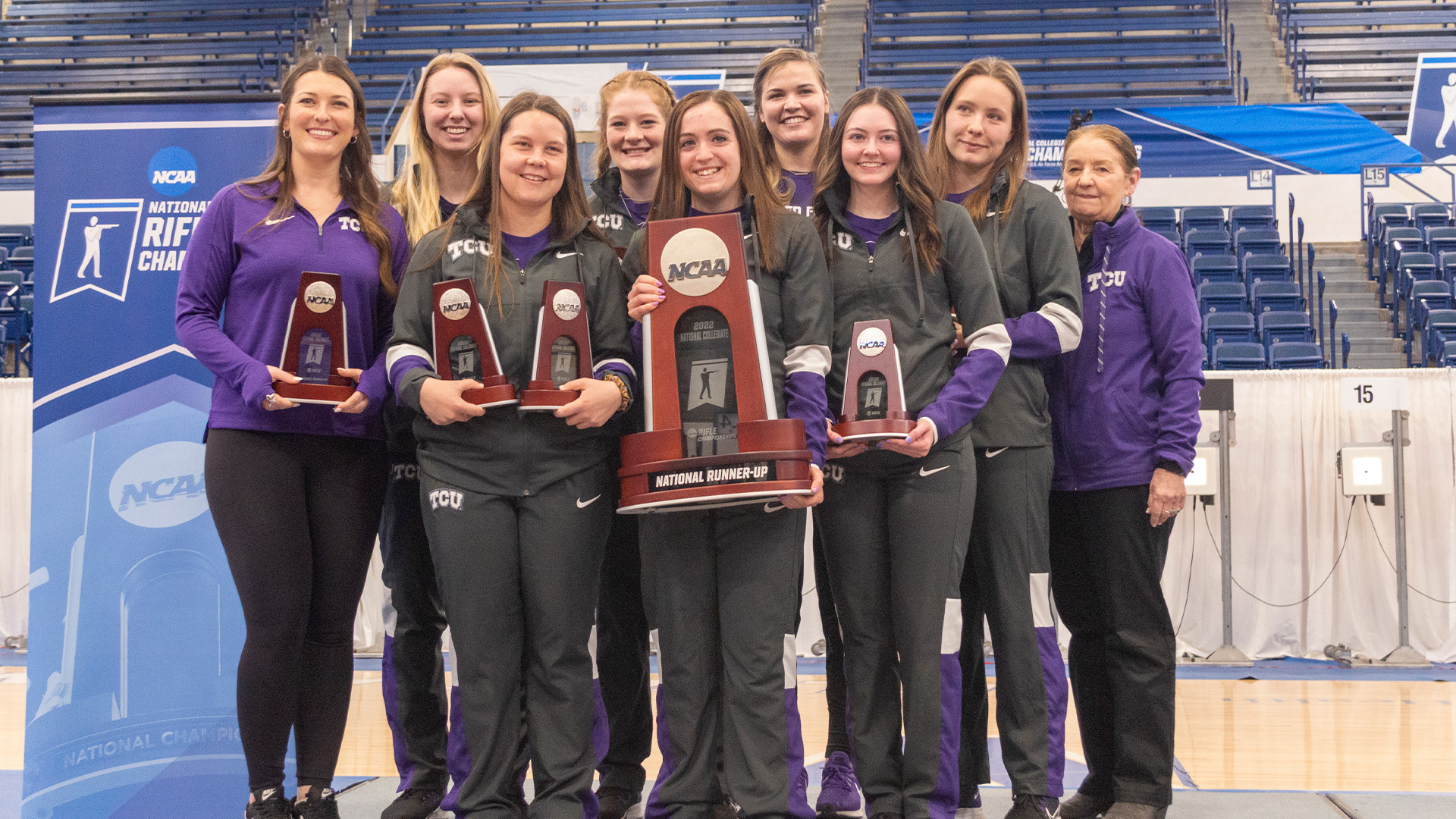 Topping the leaderboard for TCU this year was senior Kristen Hemphill, finishing third in the individual air rifle final with a score of 226.4, along with her teammate, sophomore Stephanie Grundsøe, landing in sixth place in the final with 162.4.
In the first air rifle relay, Grundsøe led the way for TCU scoring 598-53X, which was the highest qualification score. She was followed by Hemphill with 597-49X and Stephanie Allan, a sophomore, scoring 595-53X. For the second relay, TCU shooters were freshman Nina Schuett scoring 596-48X, along with senior Abigail Gordon, who shot a 595-51X. Grundsøe secured her spot in the air rifle final with her qualification score of 598-53X, with Hemphill's 597-49X score also placing her in the final.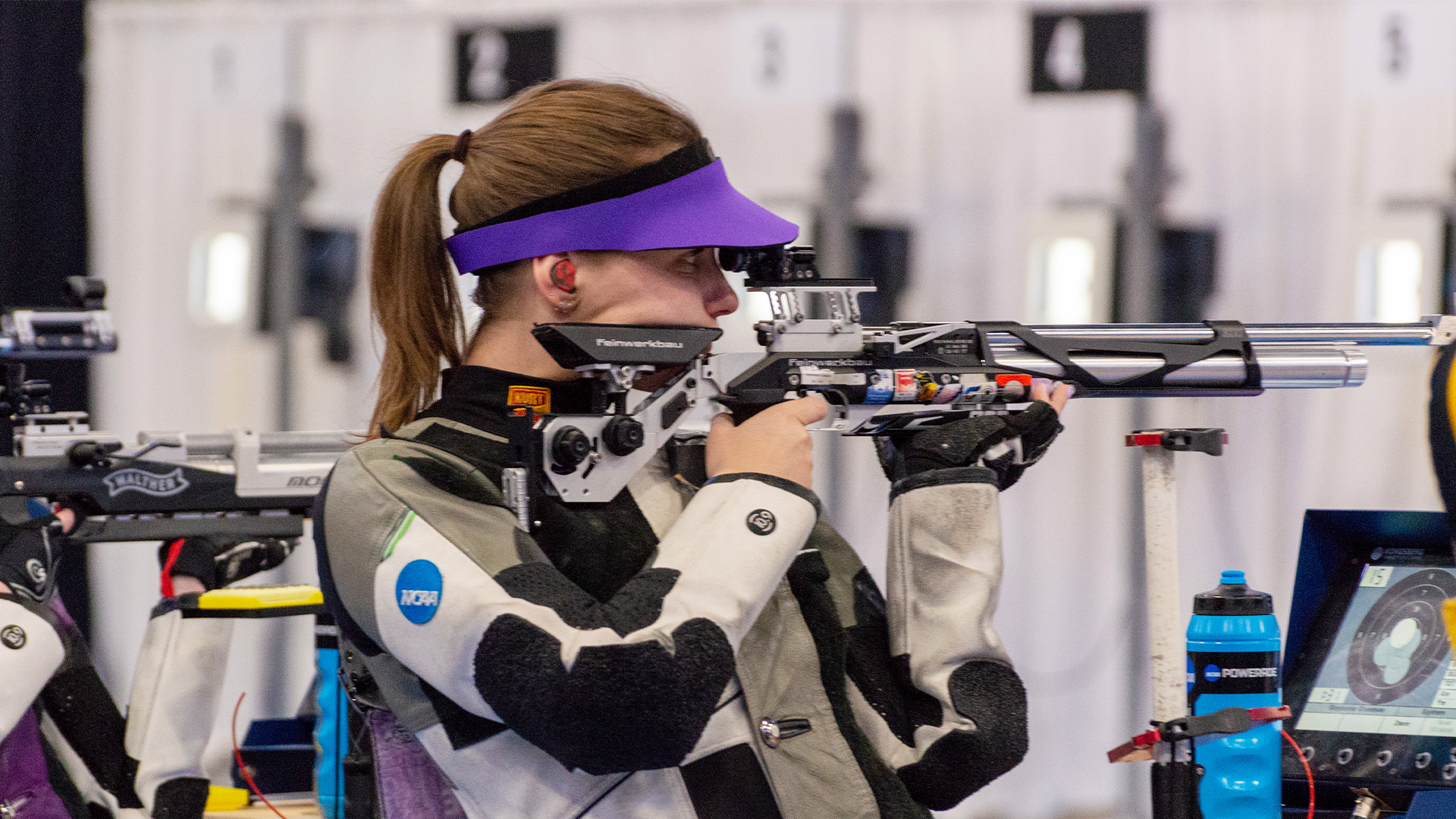 Here is the 2022 NCAA air rifle team championship leaderboard:
TCU 2386-203X
Alaska-Fairbanks 2382-190X
WVU 2380-200X
Kentucky 2379-185X
Navy 2378-190X
Ole Miss 2376-192X
Air Force 2370-188X
Murray State 2361-166X
As for the individual aggregate championship, TCU rifle shooters that netted top 10 finishes include Hemphill in third place with 1186-85X, Grundsøe eighth scoring 1185-90X and Gordon ninth with 1184-82X.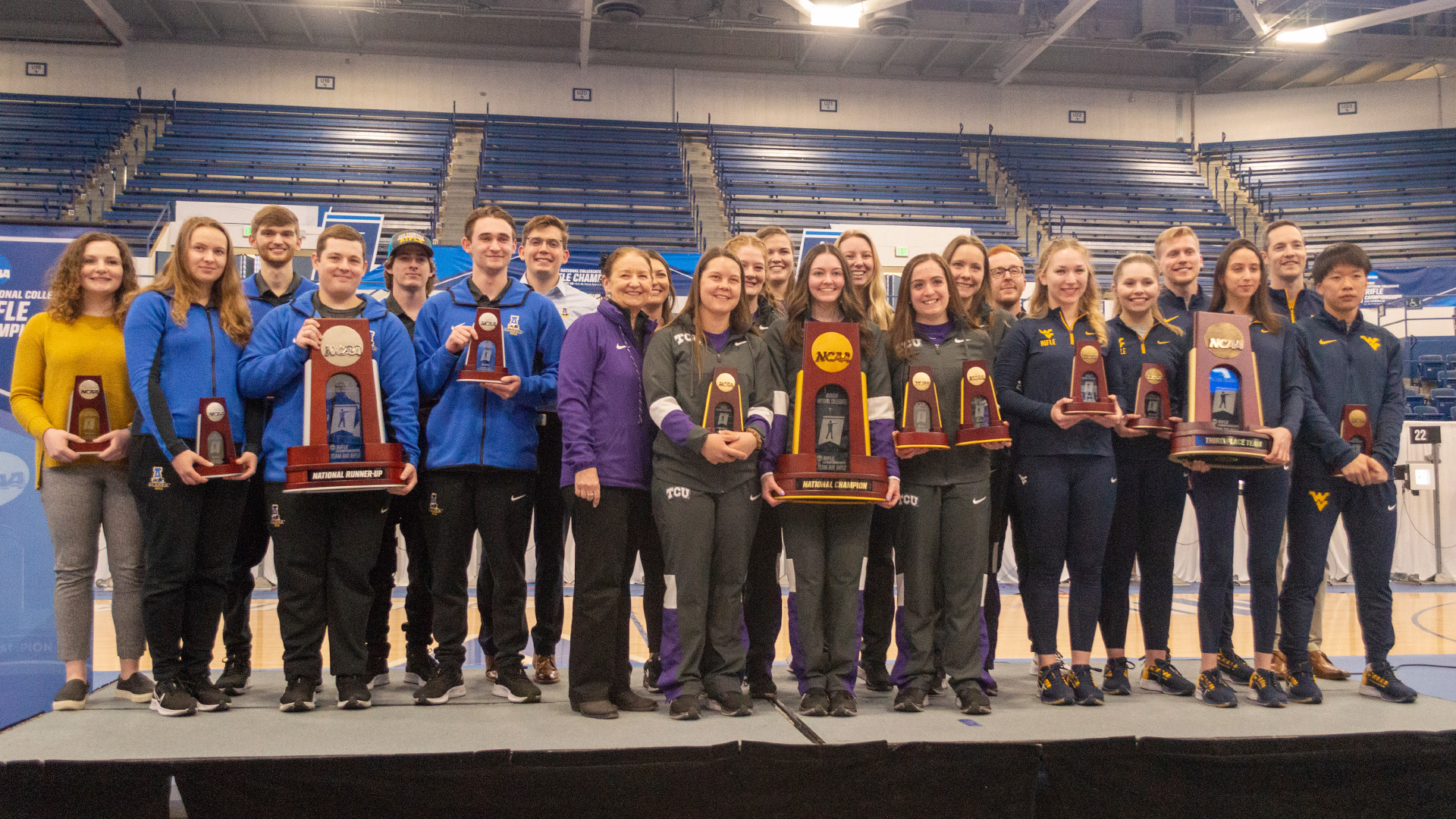 Additionally, in the overall NCAA rifle championship team aggregate, TCU finished with a score of 4736-334X, good for second place behind national champion Kentucky. Here is the 2022 NCAA rifle championship aggregate top three teams and scores:
Kentucky 4739-329X (air 2379-185X, smallbore 2360-144X)
TCU 4736-334X (air 2386-203X, smallbore 2350-131X)
Alaska-Fairbanks 4733-311X (air 2382-190X, smallbore 2351-121X)
See the full results of the match at the NCAA website.