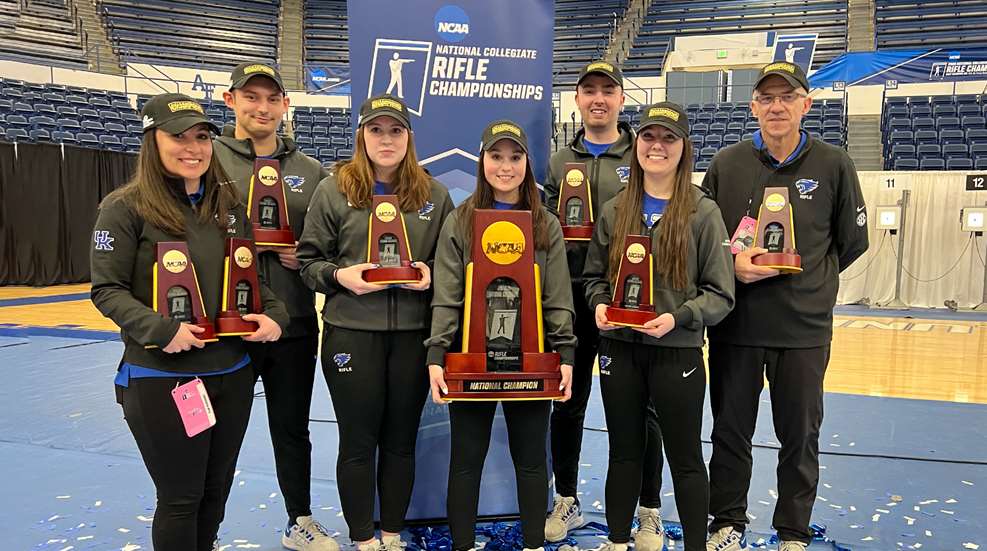 Kentucky rifle won again at the 2022 NCAA Rifle Championship, held today at the U.S. Air Force Academy's Clune Arena in Colorado Springs, Colorado. After concluding the air rifle portion of the match, Kentucky added to the considerable nine-point lead (2360-144X) garnered during yesterday's smallbore relays to finish with a team aggregate score of 4739 (air rifle 2379, smallbore 2360).
This marks the second consecutive NCAA rifle championship for Kentucky rifle, and the fourth title overall for the team under Head Coach Harry Mullins.
Leading the way for Kentucky were top scorers and Tokyo 2020 Olympic medalists Will Shaner and Mary Tucker. Shaner won yesterday's smallbore rifle individual championship after making an incredible run in the final moving from fifth place to first, while Tucker secured the highest individual aggregate score at the match with 1191 (air rifle 598, smallbore 593), taking the runner-up spot in both finals for air rifle and smallbore. Additionally, Shaner finished second behind Tucker in the individual aggregate with 1187 (air rifle 595, smallbore 592).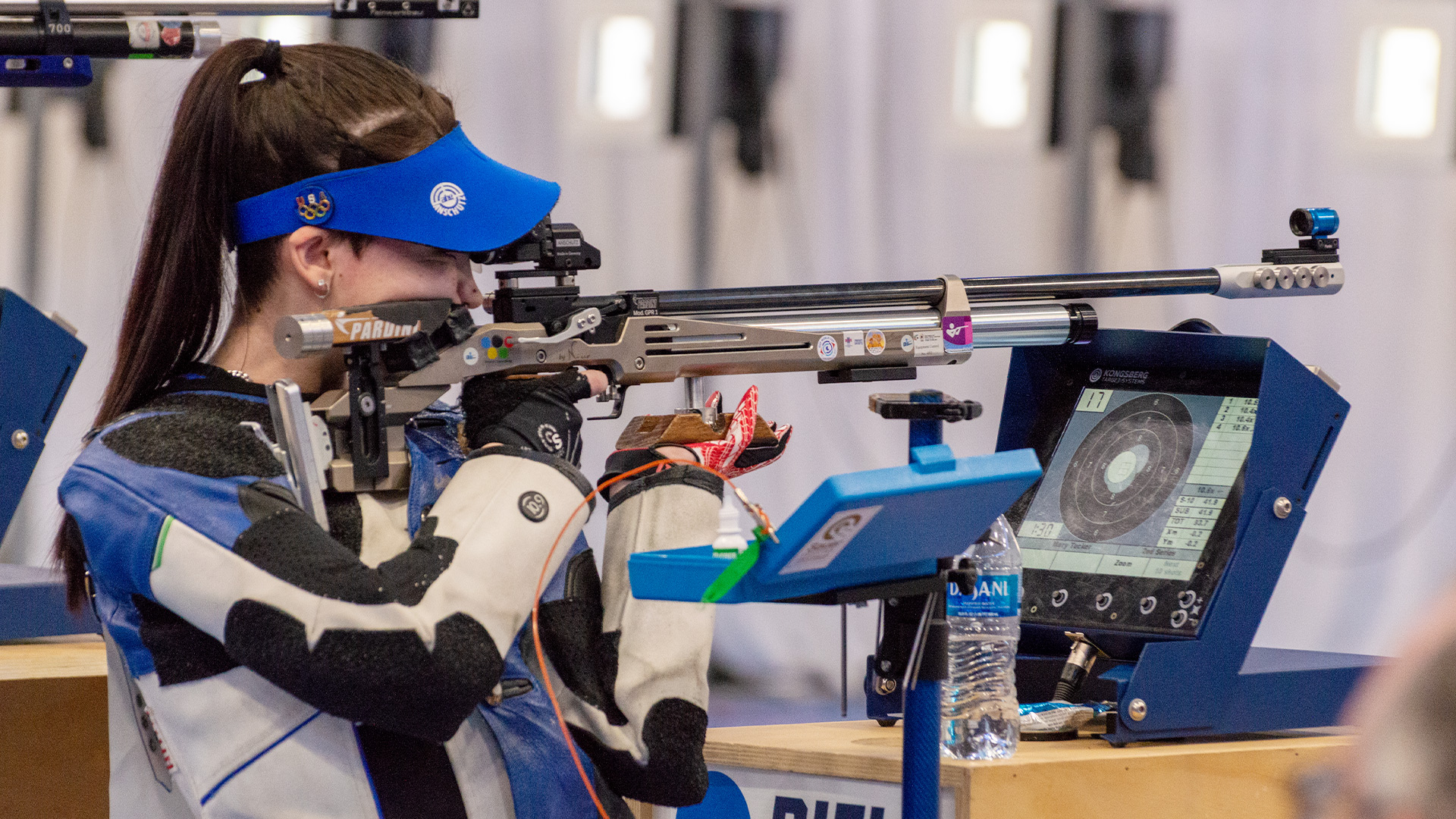 Another key shooter for Kentucky was Richard Clark, who regular Shooting Sports USA readers will remember shattered a national record last summer at Camp Atterbury during the 2021 NRA National Matches. This year at NCAA, Clark finished eighth in smallbore rifle qualification, earning a spot in the final with his score of 589-32X.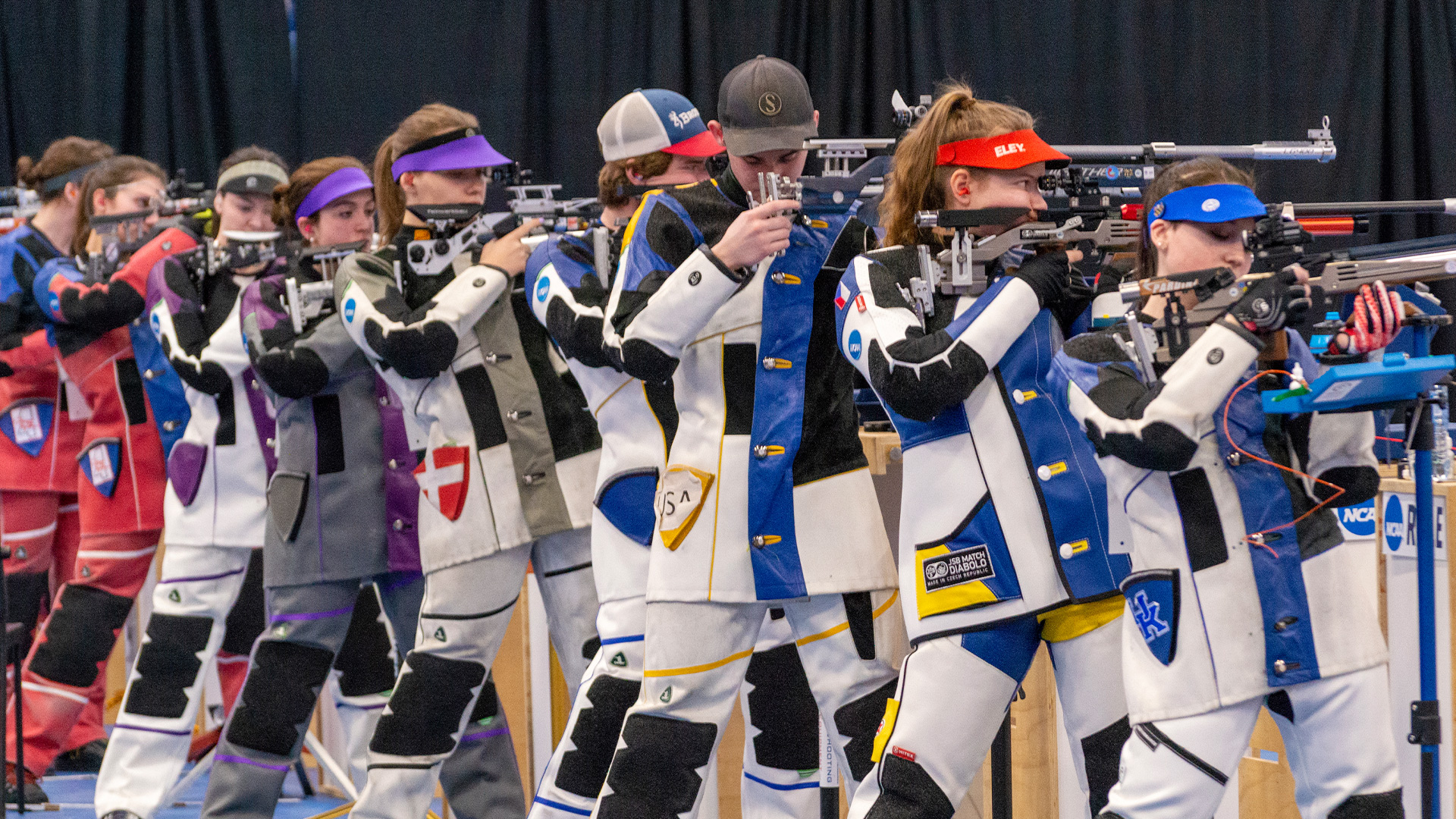 Below is the top 10 individual aggregate leaderboard:
Mary Tucker, Kentucky, 1191 (air 598, smallbore 593)
Will Shaner, Kentucky, 1187 (air 595, smallbore 592)
Daniel Enger, Alaska-Fairbanks, 1186 (air 597, smallbore 589)
Kristen Hemphill, TCU, 1186 (air 597, smallbore 589)
Scott Rockett, Air Force, 1185 (air 598, smallbore 587)
Rylan Kissell, Alaska-Fairbanks, 1185 (air 594, smallbore 591)
Kristen Derting, Ole Miss, 1185 (air 596, smallbore 589)
Stephanie Grundsøe, TCU, 1185 (air 598, smallbore 587)
Abby Gordon, TCU, 1184 (air 595, smallbore 589)
Kellen McAferty, Alaska-Fairbanks (air 597, smallbore 586)
In addition, Scott Rockett of the match host Air Force rifle team won his first NCAA air rifle individual championship today after a thrilling final. More on his win to come in a later article.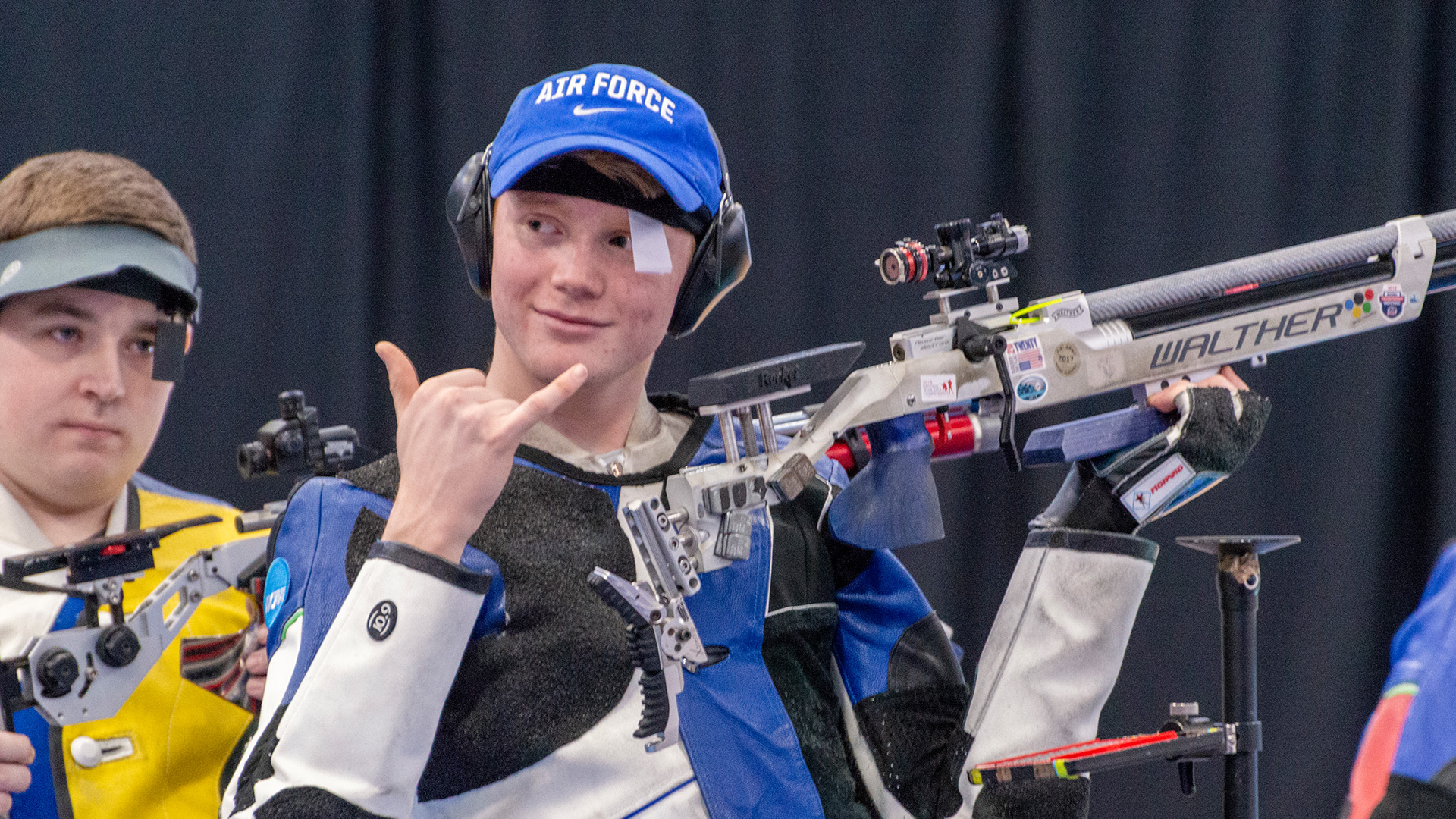 Here is the team aggregate championship leaderboard:
Kentucky 4739
TCU 4736
Alaska-Fairbanks 4733
Ole Miss 4713
Air Force 4712
WVU 4700
Murray State 4687
Navy 4681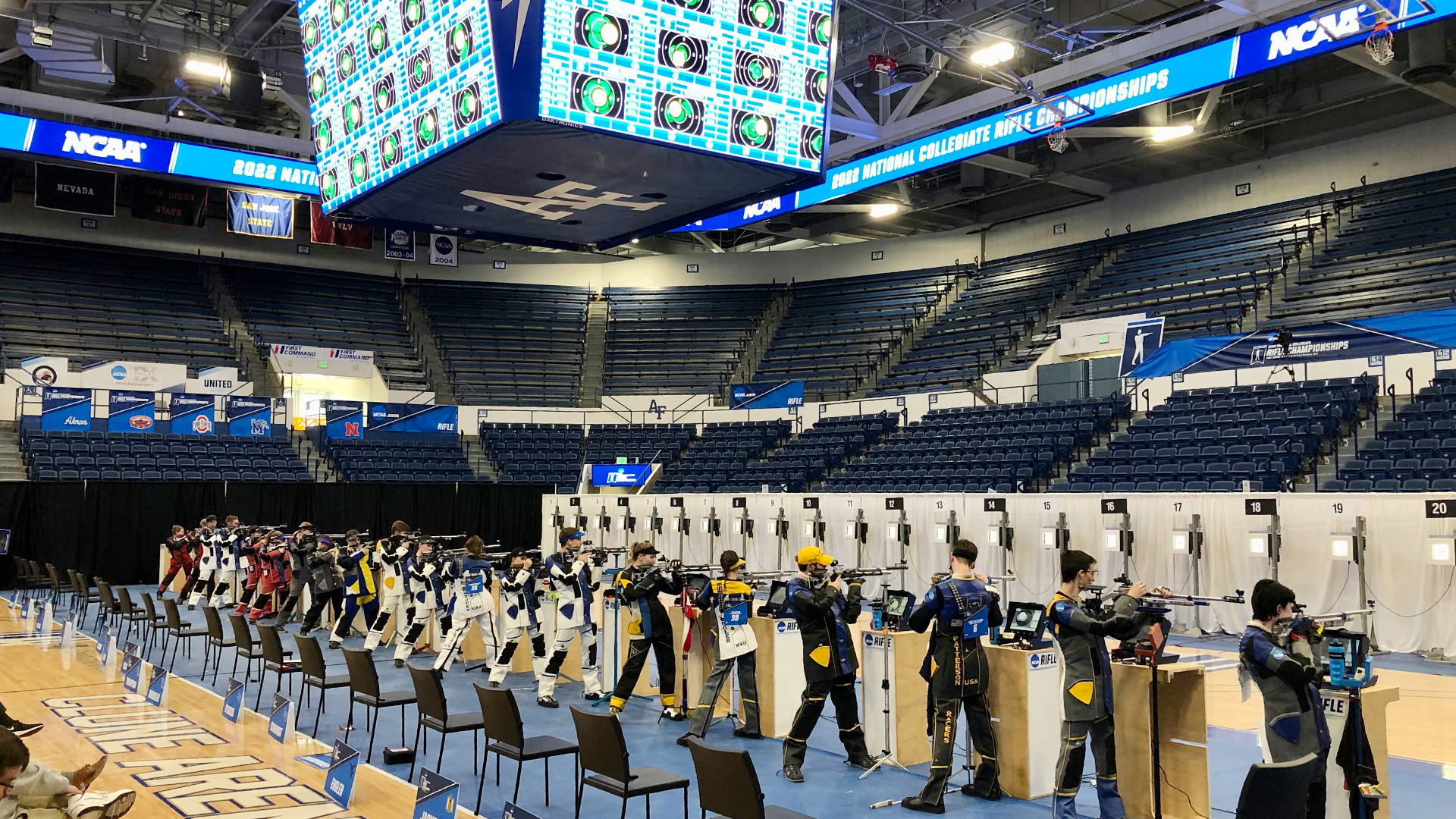 You can view the full 2022 rifle championship results at the NCAA website. Stay tuned for more coverage and a full match report in a future issue of the digital magazine.