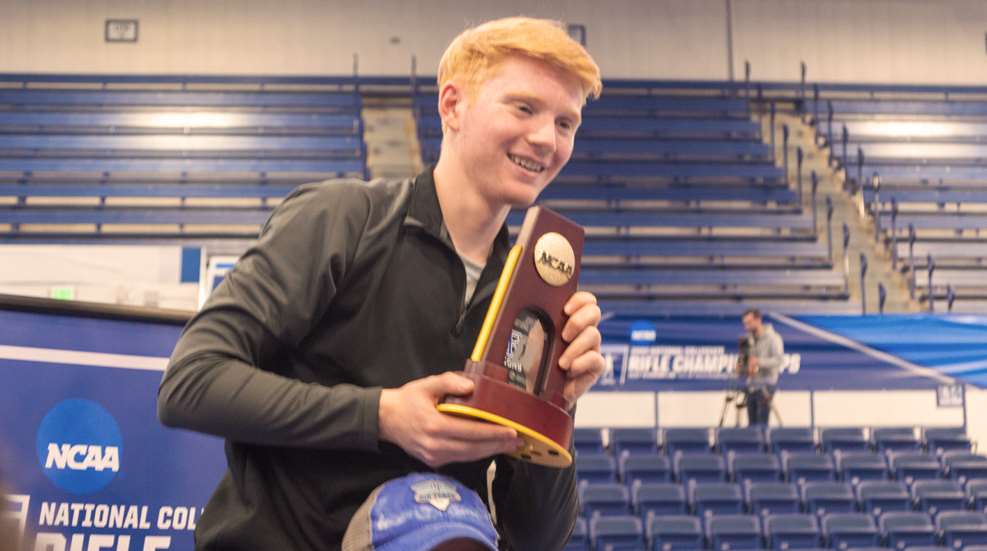 Air Force Academy freshman Scott Rockett secured the 2022 NCAA Air Rifle Individual Championship title after the final Saturday, March 12, held at the Air Force Academy's Clune Arena in Colorado Springs, Colorado. This is Rockett's first NCAA national victory, also marking the first NCAA air rifle national championship title for the Air Force Academy.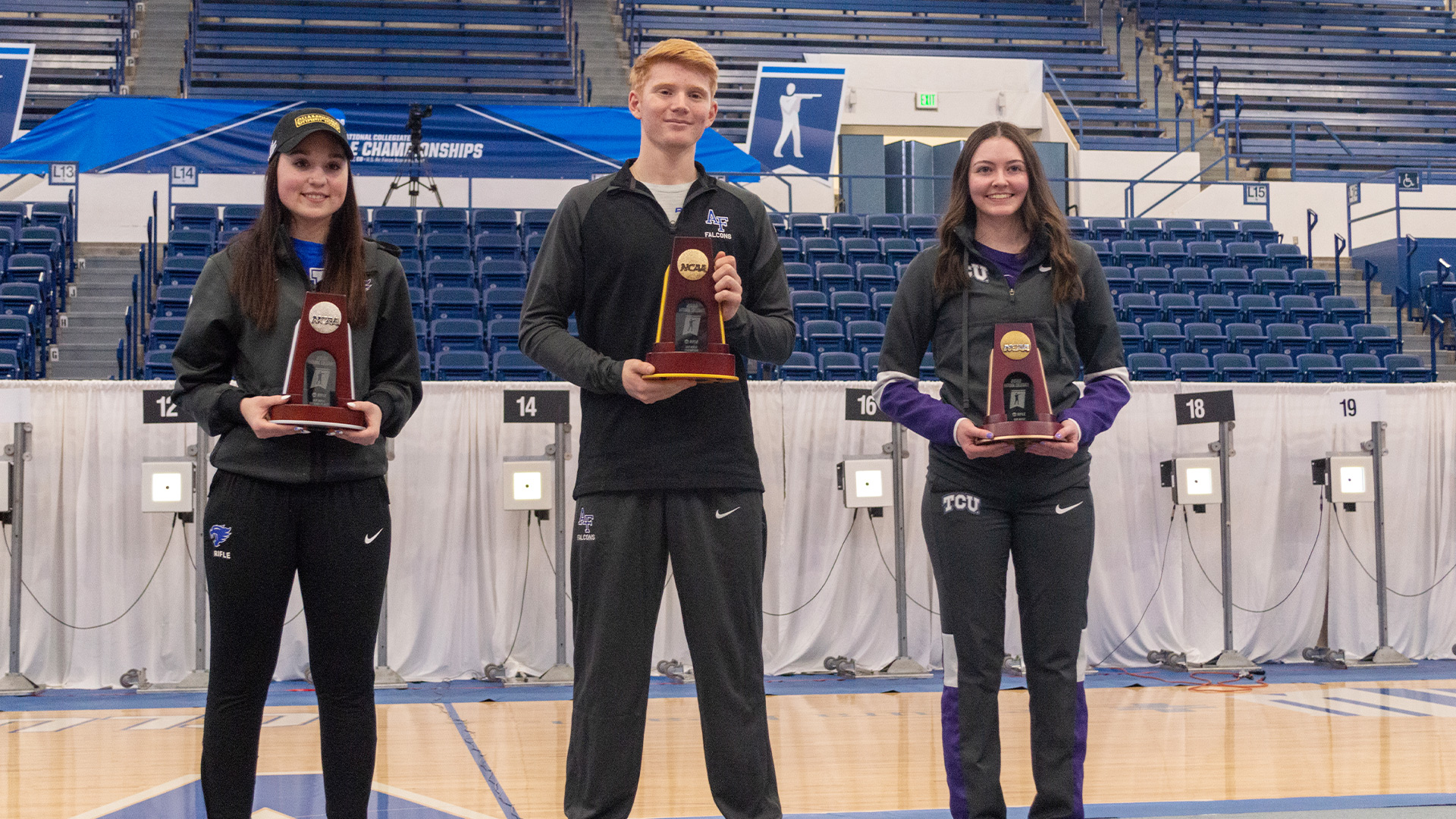 During air rifle qualification, Rockett was only one X behind top Kentucky rifle shooter and Tokyo Olympics medalist, Mary Tucker, 598-49X to 598-50X. Rockett dropped two points in the sixth string, while Tucker lost one point each during her first and third strings.
In the final, Rockett took an early lead, holding on to it and finishing with a score of 250.2. Tucker was following close behind until it was just her and Rockett in the final.
"I had a great time out there today," Rockett said to me moments after his win. "It was a struggle, but I fought through it and came out on top." He also gave shoutouts to his team and his family, especially his sister, who Rockett said is "my number-one supporter."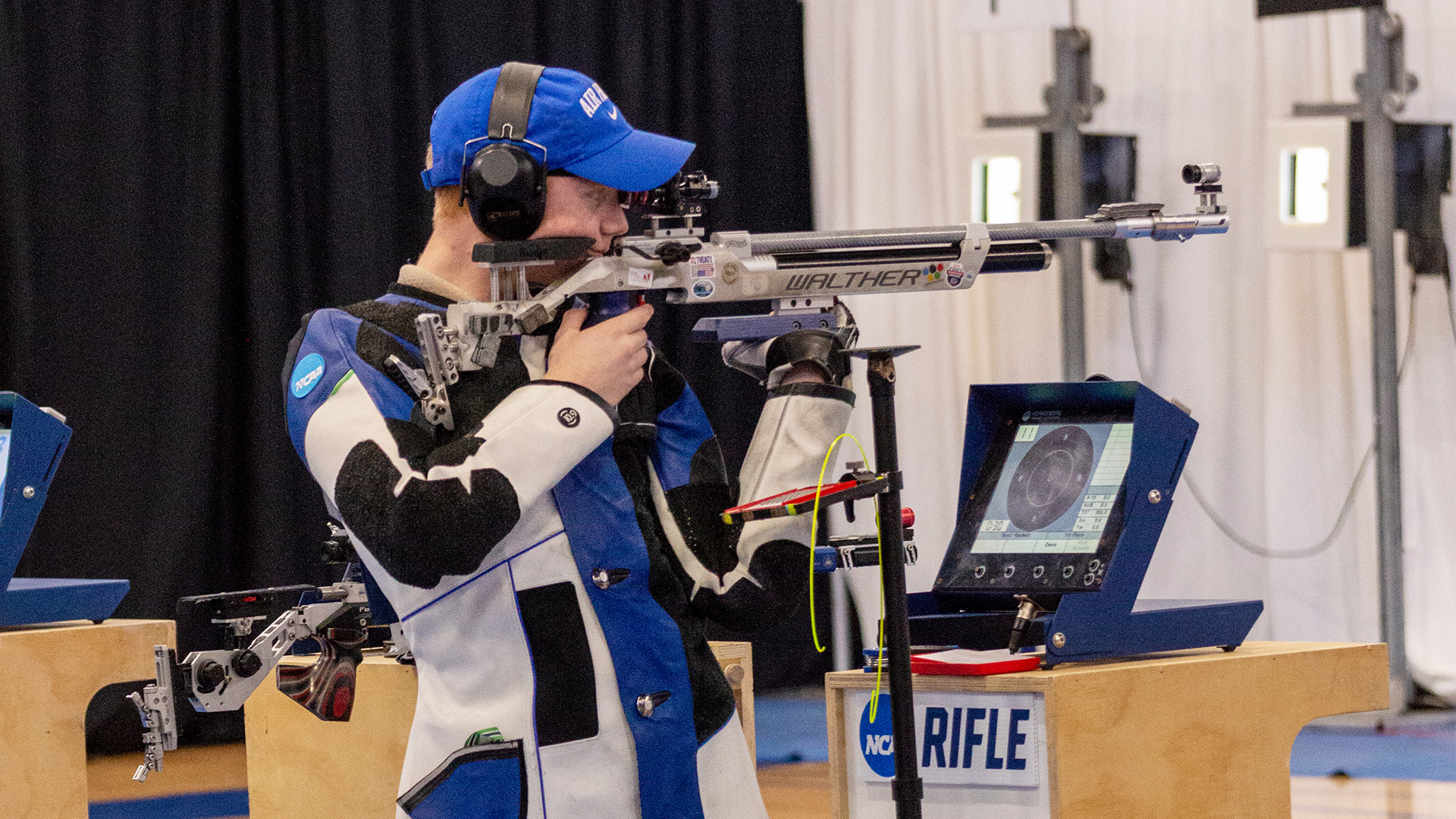 Rockett was shooting a Walther LG400 air rifle. Additionally, he finished in fifth place in the individual aggregate championship with a final score of 1185.
Here is what Launi Meili, the Air Force Academy rifle team head coach, said in a statement at the Air Force Athletics website:
"[Rockett] shot a 598 in the match, just one point off of his career high and then just killed it in the final against the top eight individual air rifle shooters in the nation. He led the final from start to finish and beat an Olympic silver medalist to become USAFA's first air rifle national champion."
WVU's Natatlie Perrin was the first shooter eliminated in the final, followed by Alaska-Fairbanks' Daniel Enger. The top shooter entering the final was TCU's Stephanie Grundsøe with 598-53X. She was the third shooter to be eliminated. Alaska-Fairbanks' Kellen McAferty was next, followed by Kristen Derting of Ole Miss. At this point it was down to Kristen Hemphill of TCU, Tucker and Rockett.
Here are all eight 2022 NCAA air rifle championship finalists (qualification scores in parentheses):
Scott Rockett, Air Force, 250.2 (598-49X)
Mary Tucker, Kentucky, 248.9 (598-50X)
Kristen Hemphill, TCU, 226.4 (597-49X)
Kristen Derting, Ole Miss, 205.3 (596-51X)
Kellen McAferty, Alaska-Fairbanks, 183.9 (597-48X)
Stephanie Grundsøe, TCU, 162.4 (598-53X)
Daniel Enger, Alaska-Fairbanks, 141.6 (597-48X)
Natalie Perrin, WVU, 120.6 (596-50X)
TCU won the air rifle team championship with a score of 2386-203X, followed by Alaska-Fairbanks and WVU. More about the air rifle team championship to come in a later article. Here are the air rifle team results:
TCU 2386-203X
Alaska-Fairbanks 2382-190X
WVU 2380-200X
Kentucky 2379-185X
Navy 2378-190X
Ole Miss 2376-192X
Air Force 2370-188X
Murray State 2361-166X
See the full results of the NCAA rifle championships at this link. Be on the lookout for more coverage on the website and a full match report in a future issue of the digital magazine.