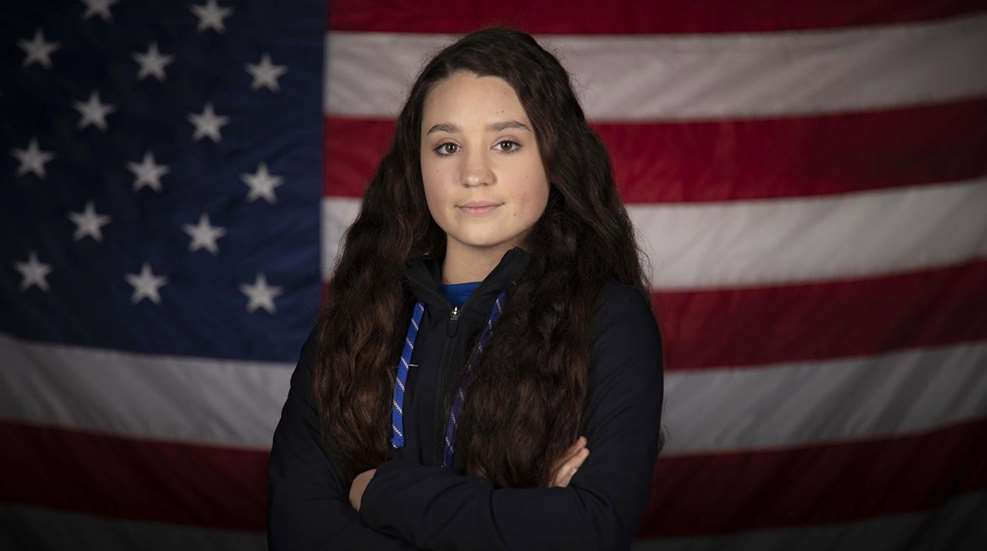 According to the latest NCAA standings for the top collegiate rifle teams in the country, Kentucky is No. 1, Texas Christian University (TCU) is No. 2 and West Virginia University (WVU) comes in at No. 3. Rounding out the top 10 are Nebraska, Akron, Air Force, Ole Miss, Memphis, Navy and Army.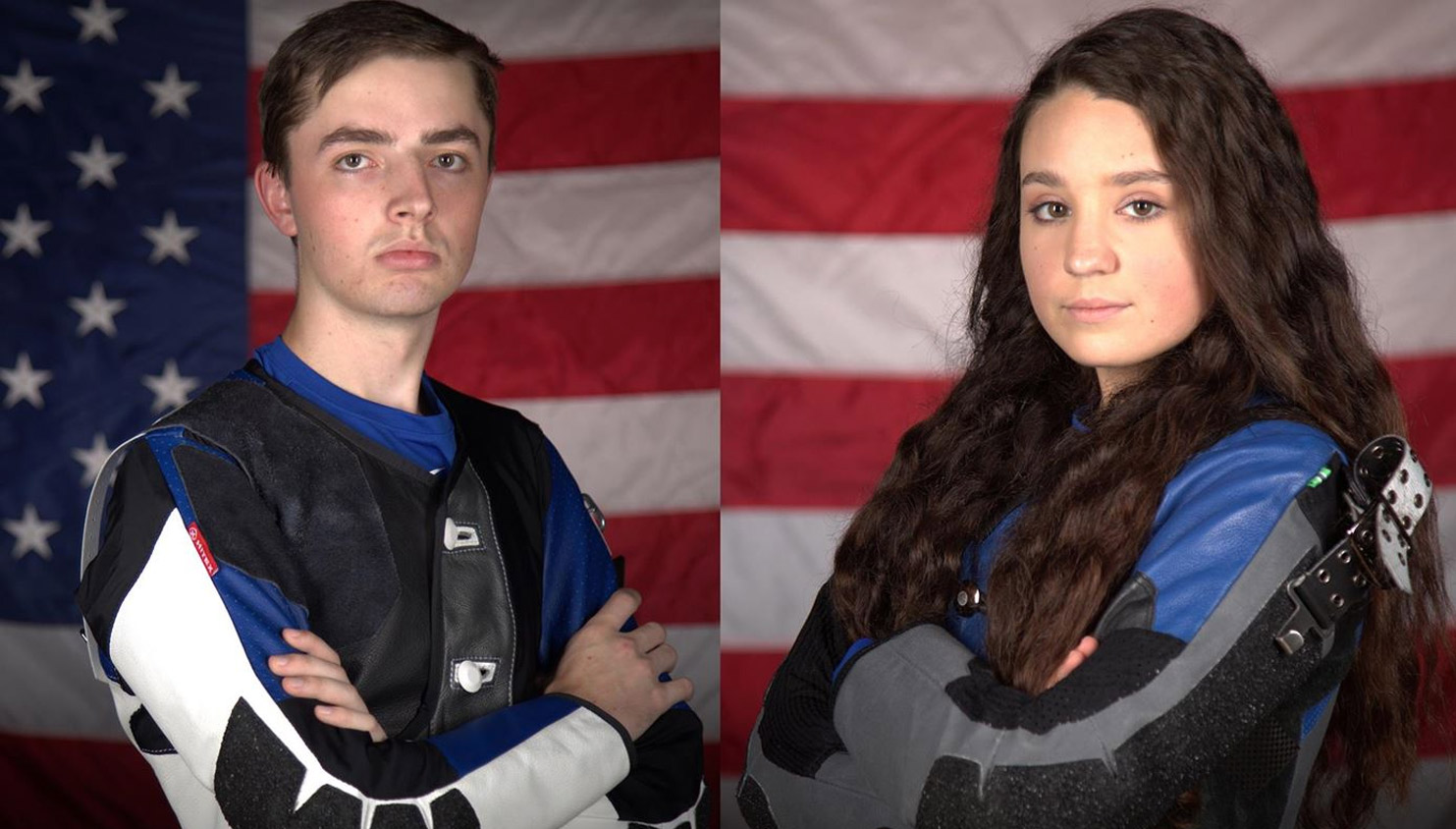 No. 1 Kentucky shooters have set the pace in smallbore competition this season, with the team boasting the top five individual smallbore scores across the NCAA. At the top of this list is Mary Tucker, Kentucky's freshman rifle phenom (pictured at the top of this article) who garnered not only the highest smallbore score in the country thus far at 595, but also a three-way tie with her teammate, sophomore Will Shaner and WVU rifle senior Morgan Phillips at 593. And, Tucker's air rifle average score of 597.636 this season is no slouch, either. What's more is both Shaner and Tucker were selected for the 2020 U.S. Olympic team—the first-ever Kentucky rifle shooters to be chosen in the history of the program. Next up for Kentucky is No. 3 WVU in Morgantown, WV, on Saturday, Feb. 15.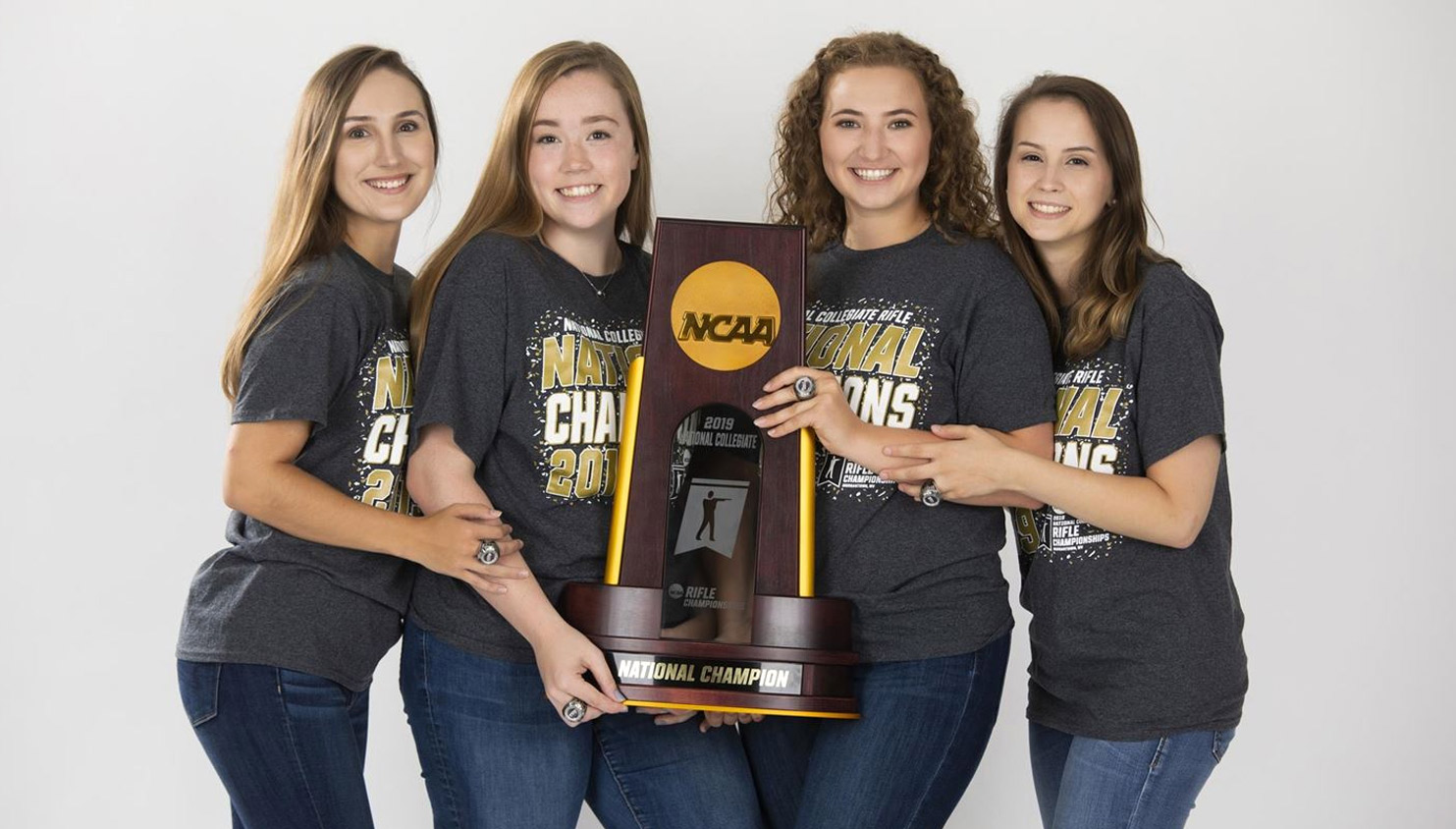 Defending NCAA rifle champion TCU dominated its regular season finale with a victory against No. 18 UTEP on Feb. 8, winning the match with a near 100-point margin of victory (4702-4604). As to be expected, TCU shooters had high marks in this contest, with freshman Stephanie Grundsoee taking the top honors by chalking up a high aggregate score of 1185. Coming up next for TCU is the Patriot Rifle Conference Championships on Feb. 15-16. TCU will be hosting the match.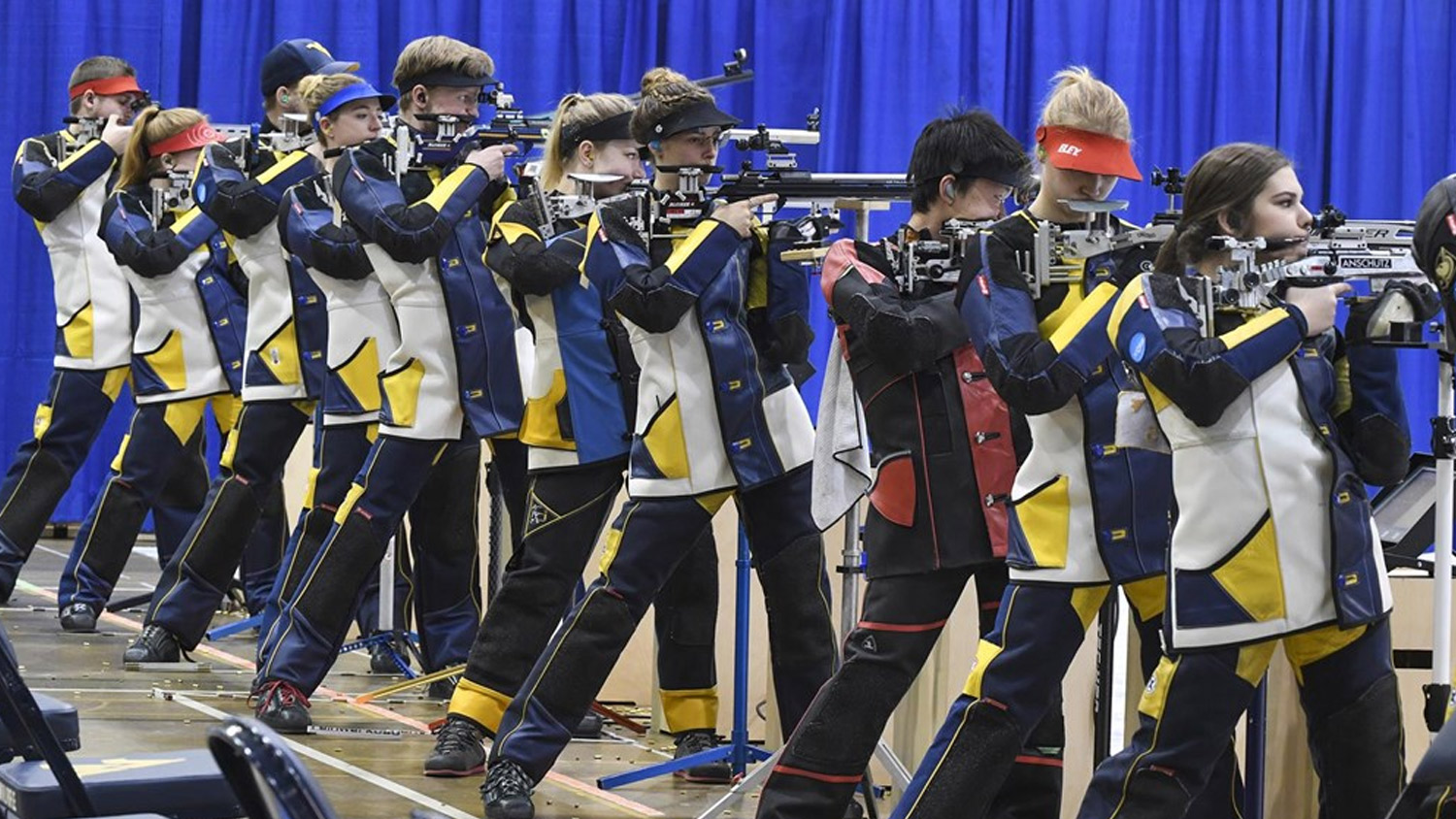 As for No. 3 WVU, senior Milica Babic has two top marks in individual air rifle scores this season, including one tying the NCAA season-best air rifle score of 599 with Kentucky's Mary Tucker. Fellow WVU senior Morgan Phillips is the high shooter on the smallbore side, also tying with Mary Tucker at 593 for fifth place in the top individual scores. WVU's win at Ohio State on Feb. 1, 4710-4652, extended the rifle's win streak to nine. Undefeated, the WVU rifle team's average aggregate score for the season is an impressive 4717. As mentioned earlier, WVU will host Kentucky on Feb. 15. At stake is the Great America Rifle Conference (GARC) regular season title.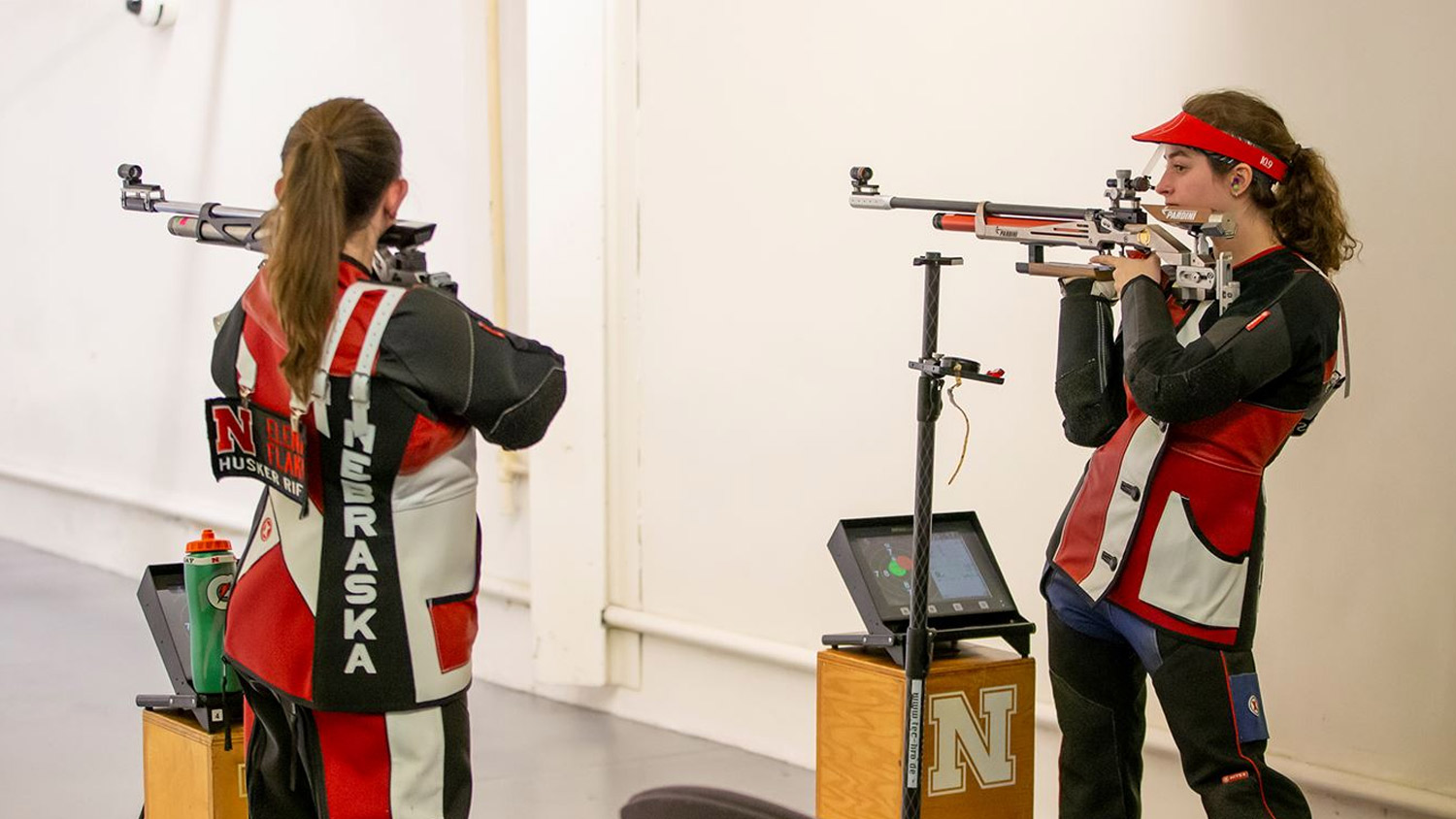 On Feb. 8, No. 4 Nebraska defeated No. 5 Akron with a score of 4687-4677, which matched Nebraska's second highest showing in program history. Freshman Hana Musser was the top Nebraska shooter in both individual air rifle (591) and smallbore (588). For its next match, the Nebraska rifle team will hit the road on Feb. 14 to face Ole Miss.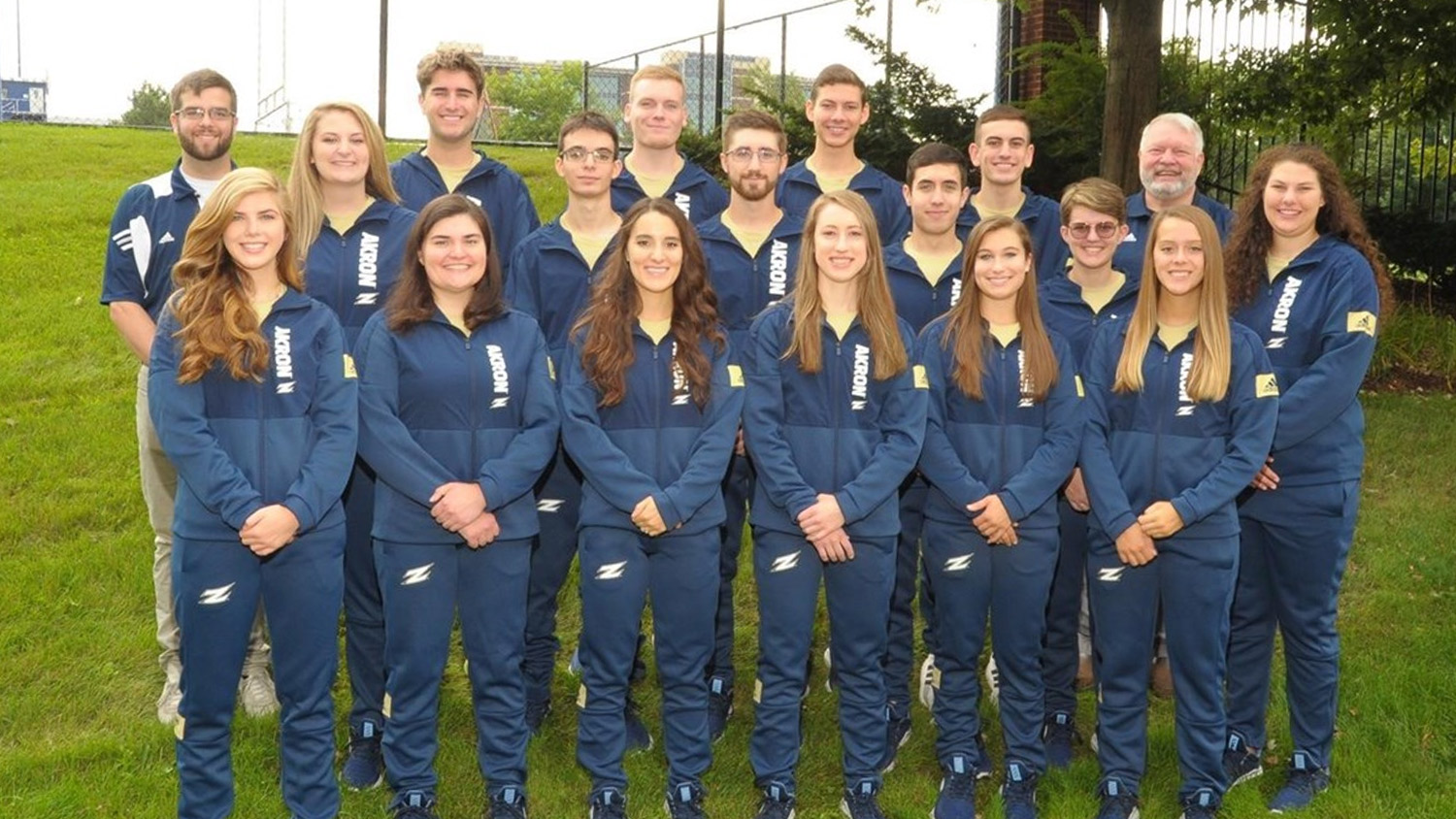 Although the team's last match was the aforementioned loss to Nebraska on Feb. 8, the always-in-the-hunt No. 5 Akron squad is still in the NCAA top 10—and thus a team to watch out for as we come closer to the 2020 NCAA rifle championship in March. Akron's next competition is the NCAA qualifier match at Ohio State on Feb. 22.
Listed below are the NCAA top 30 teams this week, based on the most current standings. The 2020 NCAA national rifle championships will be held at the University of Kentucky on March 13-14. Average team score used to determine rankings is in parentheses.
No. 1   Kentucky (4723)
No. 2   TCU (4718)
No. 3   WVU (4717)
No. 4   Nebraska (4686)
No. 5   Akron (4682)
No. 6   Air Force (4681)
No. 7   Ole Miss (4676)
No. 8   Memphis (4675)
No. 9   Navy (4672)
No. 10  Army (4671)
No. 11  Murray State (4669)
No. 12  NC State (4668)
No. 13  Ohio State (4663)
No. 14  Alaska-Fairbanks (4662)
No. 15  Morehead State (4655)
No. 16  Jacksonville State (4647)
No. 17  UT Martin (4610)
No. 18  UTEP (4595)
No. 19  North Georgia (4594)
No. 20  Alabama-Birmingham (4578)
No. 21  Coast Guard (4575)
No. 22  Citadel (4539)
No. 23  VMI (4516)
No. 24  Georgia Southern (4491)
No. 25  Wofford (4459)
No. 26  VMI Women (4381)
No. 27  MIT (4374)
No. 28  John Jay (4302)
No. 29  Citadel Women (4205)
No. 30  Nevada (0)

Lead photo courtesy of UK Athletics/Eddie Justice.
---
More collegiate rifle coverage: