Collegiate sophomore Morgan Phillips continues to answer each challenge put in front of her with two things: a score and a smile.

That quality is serving her well as the sophomore standout for the five-time defending national champions West Virginia University Mountaineers. Just the same, based on her summer of success and a beaming expression in every photo to boot, she's also a primary figure within USA Shooting's junior ranks and a key prospect for next year's International Shooting Sport Federation (ISSF) World Championship.

Perhaps no USA Shooting Team member had a better 2017 in the rifle discipline than this rising star. On a team full of stars, she was the one shining brightest this past year.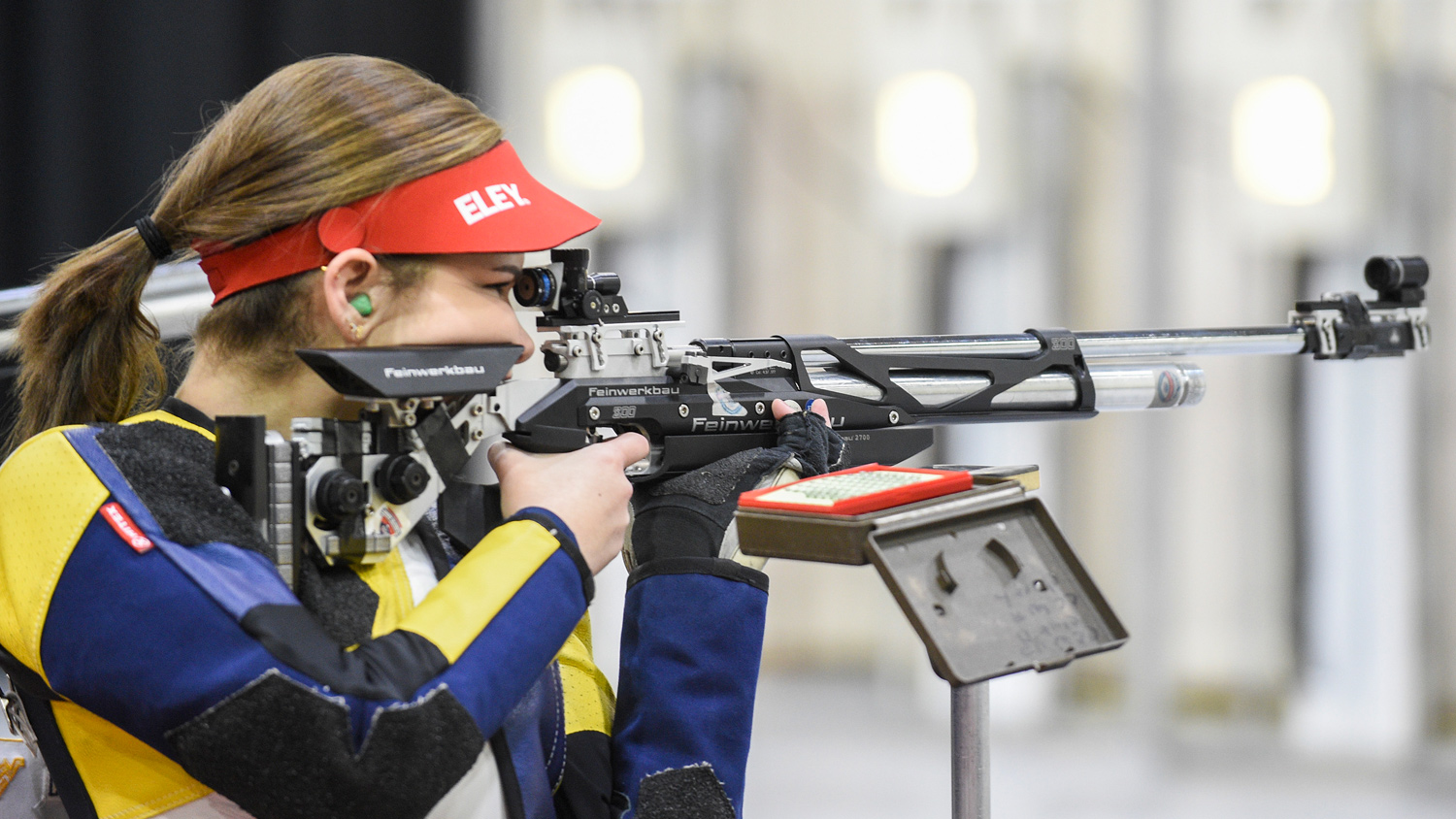 Last March the then-freshman, Phillips helped lead the Mountaineers to a fifth-straight national championship by winning the individual NCAA Smallbore title. She finished third at the National Junior Olympic Shooting Championships (NJOSC) in smallbore and fifth in air. At the Junior World Championship in Suhl, Germany, Phillips led the Three-Position Rifle charge, finishing fourth behind a Chinese medal sweep. Phillips' 589 was tied for the high qualification mark and helped lead the team to a bronze medal and her eighth-place finish in Prone secured a team silver medal.

She's embracing the challenge of a new year as defending NCAA Rifle champion, as showcased by her being one of four NCAA athletes to have shot 590 or higher in three or more smallbore matches throughout the fall season. This was despite some early season struggles when she tried a new smallbore gun only to switch back to the one that got her to the top last season.

Seems the biggest difficulty she is having these days is simply picking a major. She's settled on sport and exercise psychology for now, not knowing what the future in that might lead. But, in the short term, she gets to study the theories in the classroom and take the practical with every single shot she fires in practice and competition.

She's a quick study having already adopted the Mountaineer mentality of not making moments bigger than they are, with an emphasis on process over results. In an outcome-based society, seemingly every Mountaineer is programmed the exact same way, with all the emphasis on outcome.

"Basically, it is just making a conscience choice and effort to not think about those things and choosing to focus on the right things," Phillips notes. "When I shoot a match, I choose to focus for that present shot. I'm not worried about adding up my score and what's going to happen, but instead I'm choosing to stay present and not let those outside factors influence me. You really have to filter out what people say, and social media, and choosing what thoughts to entertain. This process has been a huge factor in our success."

"Morgan is obviously a hard worker, but also really enjoys her sport," said WVU head coach Jon Hammond. "She wants to make training fun at all times and is definitely passionate about what she does. She is also very humble and a team player. I know she enjoyed winning the team championship at NCAAs more than her individual championship and that speaks volumes about her commitment to the team, and how much she enjoys being a part of it."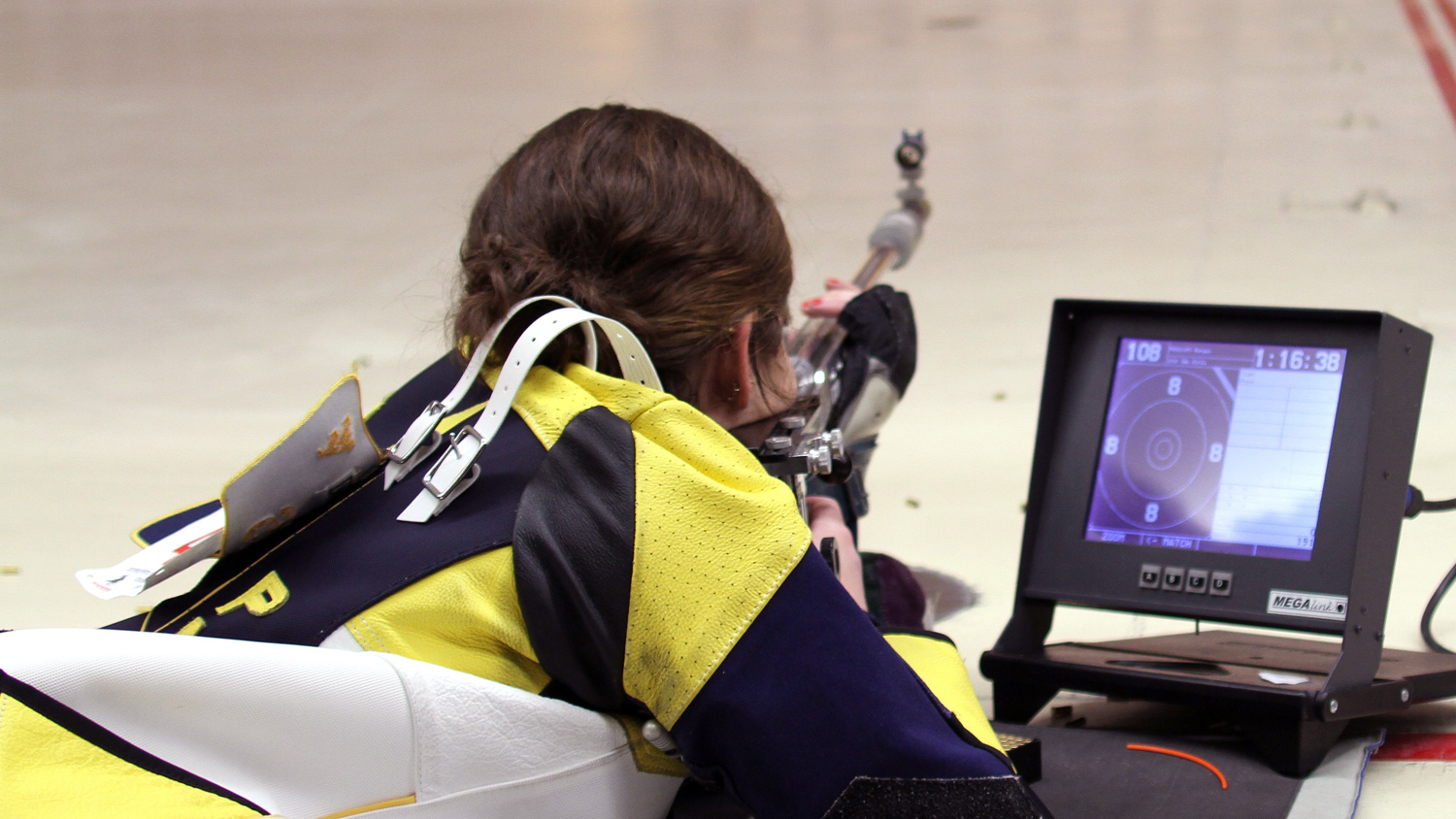 Phillips got her start in the sport by going with her dad to the range at age nine, but it wasn't something she loved at first. What drew her in was the bonding that comes in the sport when daddy and daughter share a similar passion. Long car rides to practice and competitions further cemented that bond between the two. The police chief instilled in his daughter the discipline needed in the sport while also creating a joy and passion in shooting that drives her to this day.
Her joy and passion led her to Queen Anne's shooting club, 90 minutes from her Salisbury, MD, home. Success there, and in particular in 2015 when she earned the Junior silver medal during the USA Shooting National Championships and competed in an MQS slot in Azerbaijan, led her to the country roads of West Virginia. 
"The first time I stepped on campus was for a camp my freshman year in high school," Phillips remembers. "Leaving that camp, I told my dad that if I was going to shoot in college this was where I'm going to shoot. All the resources that we have here are unbelievable between our strength coach, nutrition, head coach and sports psych. It's just really about the team atmosphere with a lot of very dedicated and disciplined people who all work really hard. So, I knew that being around such elite people was only going to push me to be better. The whole atmosphere was appealing to me." 
It's obvious now that both WVU and Morgan Phillips each got it right. They're definitely very good for one another. Where she goes from here, is anyone's guess, but the freshman NCAA title seems to be just the beginning.

Lead photo by WVU Athletic Communications