Above: Ginny Thrasher competing at the 2017 Meeting of the Shooting Hopes event. Photo by USA Shooting.

Ginny Thrasher of the West Virginia University (WVU) Rifle Team finished second in the Women's 50m Rifle 3-Position match at the 27th Meeting of the Shooting Hopes junior championship in Pilsen, Czech Republic. The U.S. Team concluded the match having earned six medals (three individual, three team) and eight top nine finishes.

A 2016 Olympic gold medalist and a two-time NCAA Champion, Thrasher shot 451.1 in the final. She advanced following a fifth place, 581 (194 kneeling, 199 prone, 188 standing) showing in the qualification relay. She'd have to survive a shoot-off against Russian competitor Tatiana Kharkova to advance into second place, but just didn't have enough to catch Czech shooter Sara Karasova.

WVU teammate Morgan Phillips finished seventh with a 394.9 mark. The 2017 NCAA Smallbore Rifle champion finished sixth in the qualification relay with a 580 score (194 kneeling, 195 prone, 191 standing).

Thrasher and Phillips opened the competition with the Women's 10m Air Rifle event. Thrasher shot 414.2, good for a 12th place finish, while Phillips tallied a final mark of 411.8.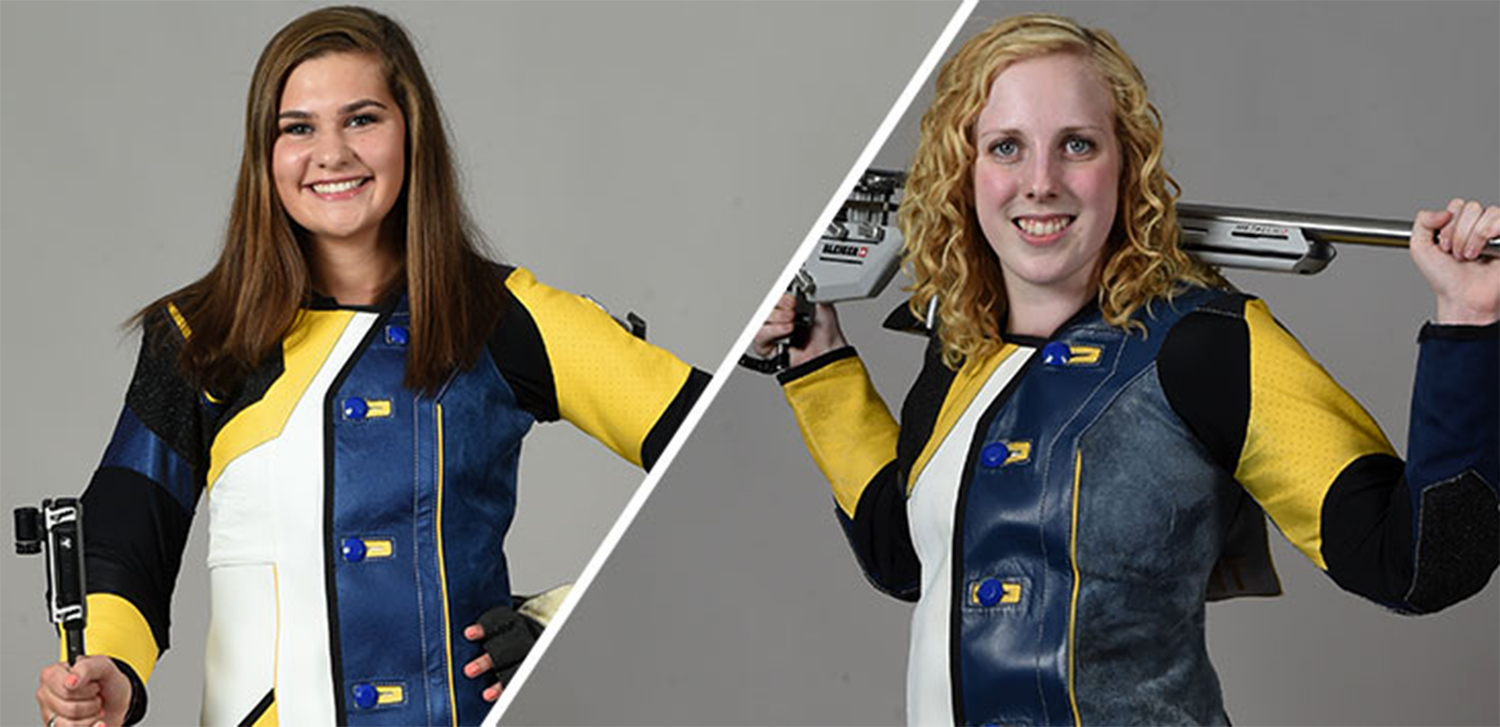 Phillips earned her first top 10 finish of the match in the Women's 50m Rifle Prone event, shooting 620.5 and placing seventh overall. Thrasher finished with a score of 613.5. Emily Stith finished in 13th place. Thrasher, Phillips and Stith combined to earn a team bronze medal.

Pistol shooter Jack Leverett III also closed out his match with a bronze medal in the Men's Sport Pistol event. This event did not feature a Final, so Leverett's score of 579 was what he used to earn the bronze medal. He was three points behind Poland's Oscar Miliwek and five points behind winner Anhad Jawanda of India. Jack's younger brother, Henry, finished 20th while Charles Platt was 66th. 

In the Women's Air Pistol event, Sarah Choe was the top U.S. finisher in 22nd place. Katelyn Abeln was 29th.

These same athletes will be part of the U.S. Team that will compete at the upcoming Junior World Championships, June 22-29 in Suhl, Germany.