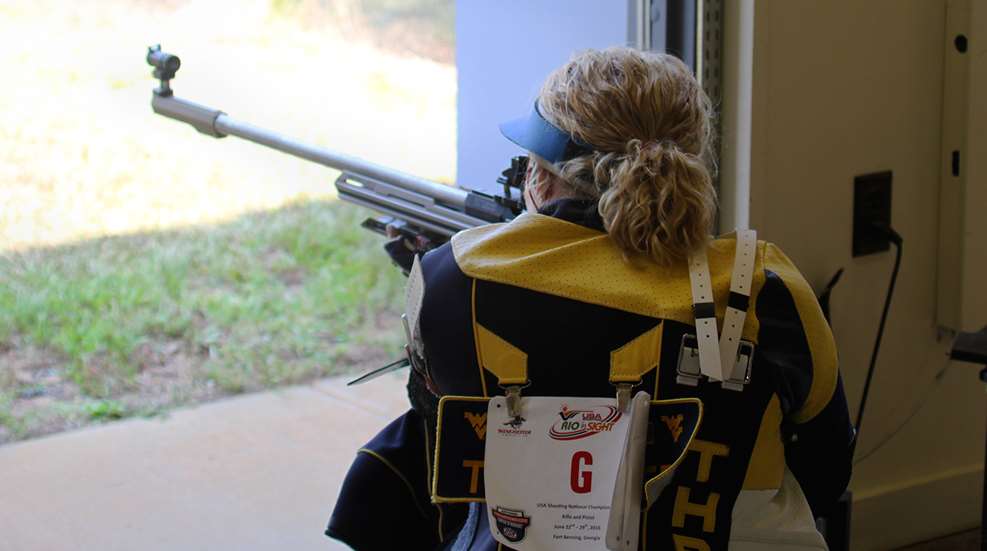 Proving once again that 2016 is the year of Ginny, the Rio-bound Ginny Thrasher backed up her Olympic spot by claiming a national title in Air Rifle on the ranges of the U.S. Army Marksmanship Unit (AMU) in Fort Benning, GA.

Thrasher (Springfield, VA) joined big winners Dempster Christenson (Sioux Falls, SD), Greg Markowski (AMU/Columbus, GA), juniors Drew Cheezum (Centreville, MD) and Jack Leverett (Bainbridge, GA) and Paralympian Jazmin Almlie-Ryan.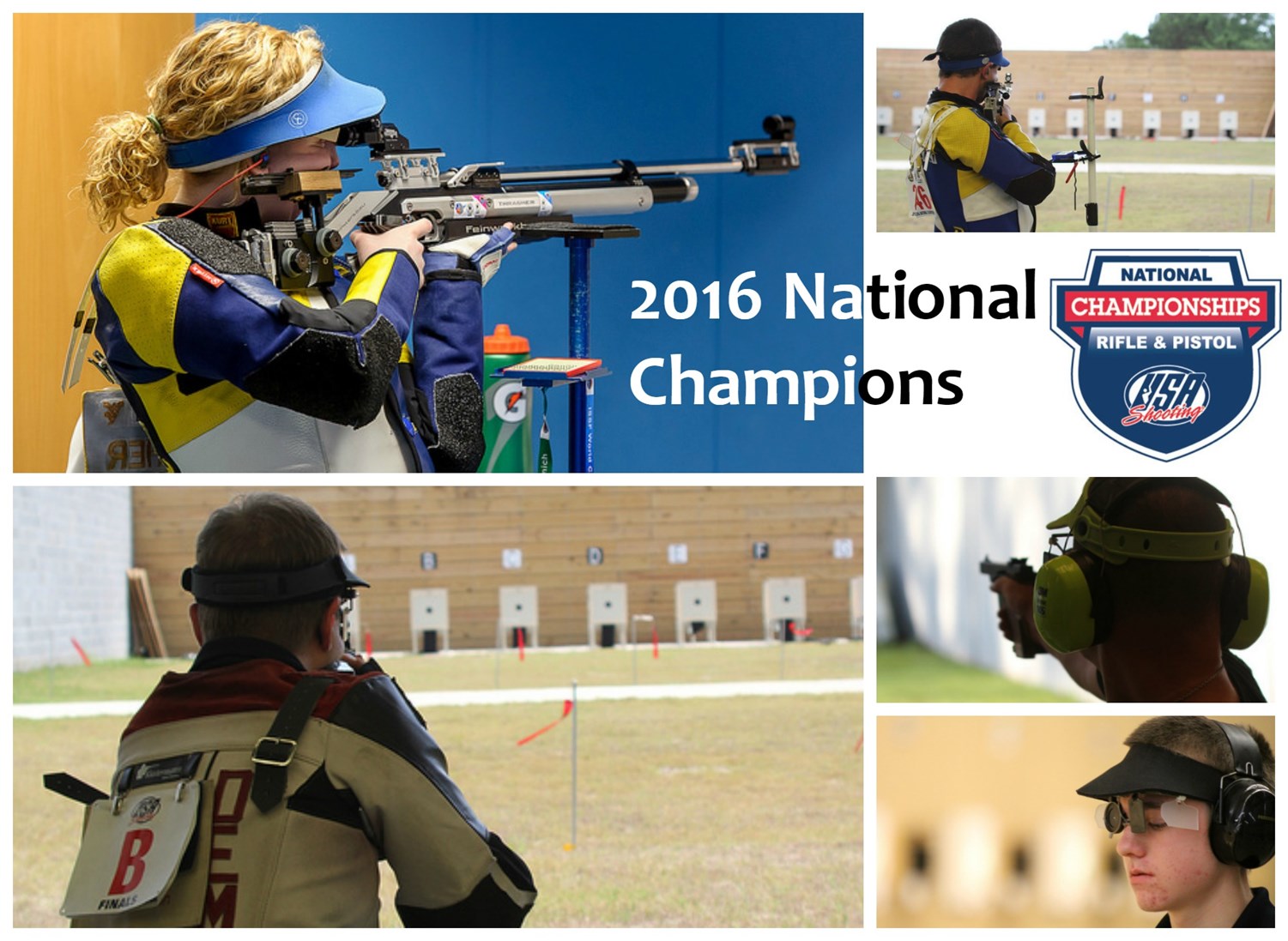 This year's USA Shooting National Championships, which runs through June 29, includes more than 300 athletes vying for National Team selections and, for some, preparing for the upcoming Olympic and Paralympic Games in Rio. While many are attending this year's Nationals have their eyes set on Tokyo 2020. The event is set-up to include two days of qualification matches followed by a final in all Olympic events.

With Thrasher's sights clearly set on Rio, she's just hoping that the success she's found this year continues on into August. Last year she earned five medals at Nationals, which propelled her into her freshman season at West Virginia University where she went on to earn two individual NCAA titles while helping lead the Mountaineers to their fourth straight team title. In April, she followed that by winning the Olympic Trials in 3-P Rifle and then earned two finals appearances at World Cup Munich in May.

Qualification scores of 414.7 and 416.9, would put Thrasher in second place behind Mindy Miles (Weatherford, TX) heading into the Final. Miles had the top qualifying score over the two days, scoring a 418.4 in Friday's match. Thrasher would finish second in the Final and finish 1.5 points ahead of Miles after the Texas Christian University junior could only muster a sixth-place finish in the Final. Thrasher's Rio teammate, Sarah Scherer (Woburn, MA), won the Final to finish third. Thrasher and Miles would claim the top two spots in the Junior National rankings as well. Seventeen-year-old Emily Stith (Colorado Springs, CO) finished fourth overall and climbed onto the junior podium with bronze. High J2 (ages 15-17) finisher, behind Stith, was Angeline Henry (Fort Worth, TX) while the high J3 (14 and younger) finisher was Katie Zaun (Buffalo, ND).

Unable to earn an Olympic ticket this time around, Dempster Christenson clearly has his sights set on a 2020 opportunity and got off to a great start by earning top National honors in the 3-P Rifle event. Christenson earned the title by winning today's qualification with a score of 1171 and then earning a win in the Finals. Day one leader Ryan Jacobs (Gresham, OR), an Air Force Academy senior, was just one point behind Christenson heading into the Finals, but would end up finishing eight points behind after being the first eliminated in eighth position in the Finals. Olympian Dan Lowe (AMU/Olympia, WA) finished third. Ohio State University junior Drew Cheezum is the Junior National Champion winning by eight points over University of Kentucky junior Billy Azzinaro (East Brunswick, NJ). Cheezum's day two score of 1167 was five betters better than any other junior in the field. Finishing third was University of Nevada-Reno sophomore Mitchell Van Patten (Nampa, ID). High J2 was William Shaner (Colorado Springs, CO) with top J3 honors going to Matthew Sanchez (Kissimmee, FL).

Earning a national title in both Standard and Centerfire Pistol is AMU's Greg Markowski. Jack Leverett was on top of the podium on two different occasions as Junior National Champion in Sport and Standard Pistol. Jack's brother, Henry, was the high J2 in each of those events.

Also taking part during Nationals this year is an International Paralympic Committee (IPC) Grand Prix with Paralympic shooters from eight other countries in attendance. In the R4 10m Air Rifle Standing event, Rio-bound Paralympian Jazmin Almlie-Ryan (Houston, TX) took top honors after winning the Final. Paralympic teammate McKenna Dahl (Arlington, WA) finished fourth.

Story and photos courtesy of USA Shooting.