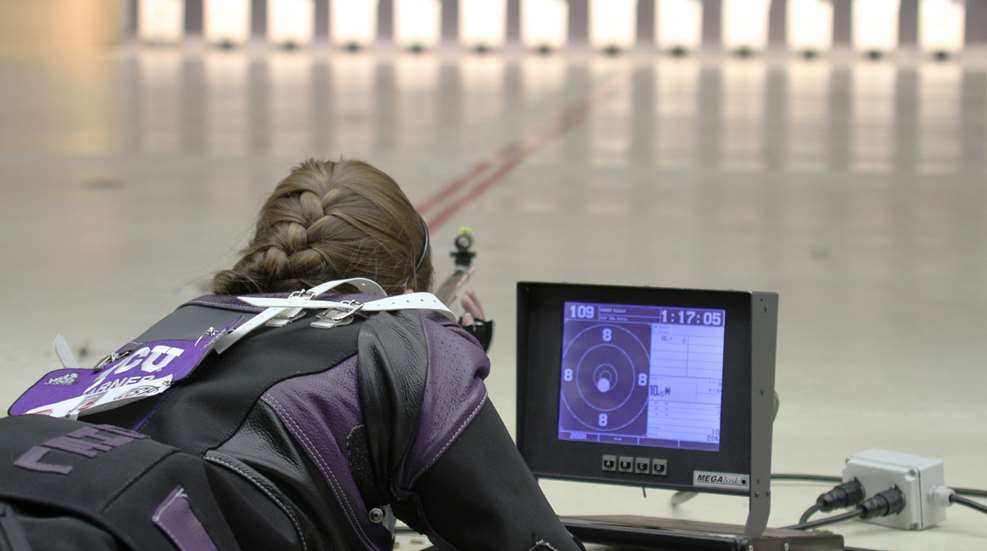 Rachel Garner of Texas Christian University (TCU) won the Women's Three-Position Rifle competition at the National Junior Olympic Shooting Championships (NJOSC), held at the U.S. Olympic Training Center, in Colorado Springs, CO, earlier this month. Garner, a sophomore from Celina, TX, was the standout performer in a talented field. Firing back-to-back world-level qualifying scores of 587 and 585, her 1172 cumulative score earned her the victory.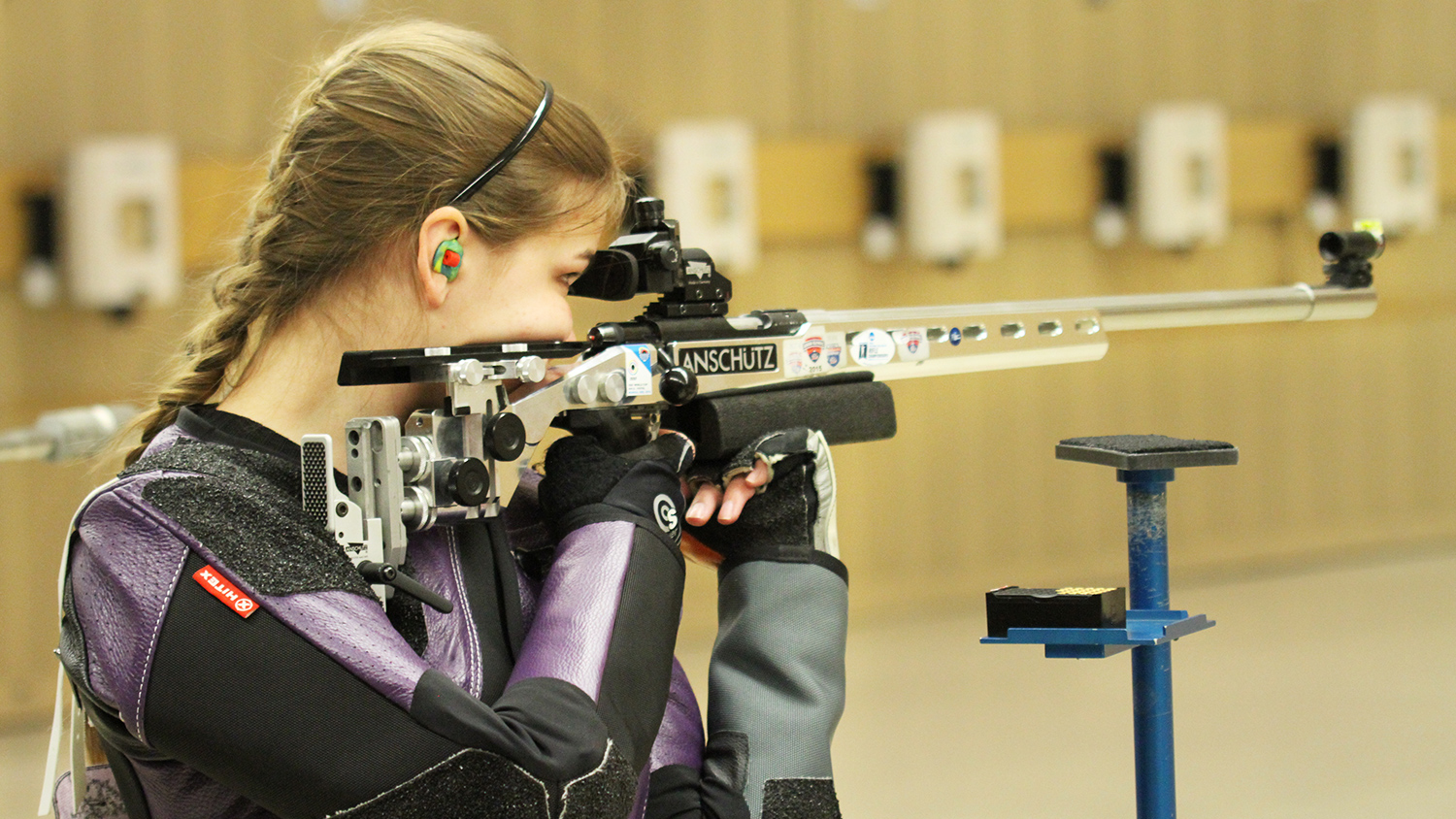 After securing the win, Garner finished third in the Final. Garner's performance backs up an outstanding match she had during this year's NCAA Rifle Championship. She was the top qualifier in Smallbore and then finished fourth in the Final. She was the second-best qualifier in Air Rifle there too, and ended up third overall in that event. Garner was runner-up in the Smallbore (.22 caliber) event at last year's NJOSC.

"It's really just a blessing," Garner said afterwards. "It's something you work towards spending hours on the range. I think it really comes down to all the mental training my coach (Karen Monez) has been helping me with. You can be at a level technique wise, but letting yourself do that and perform and know that you can, so it's been a huge blessing to be able to see that.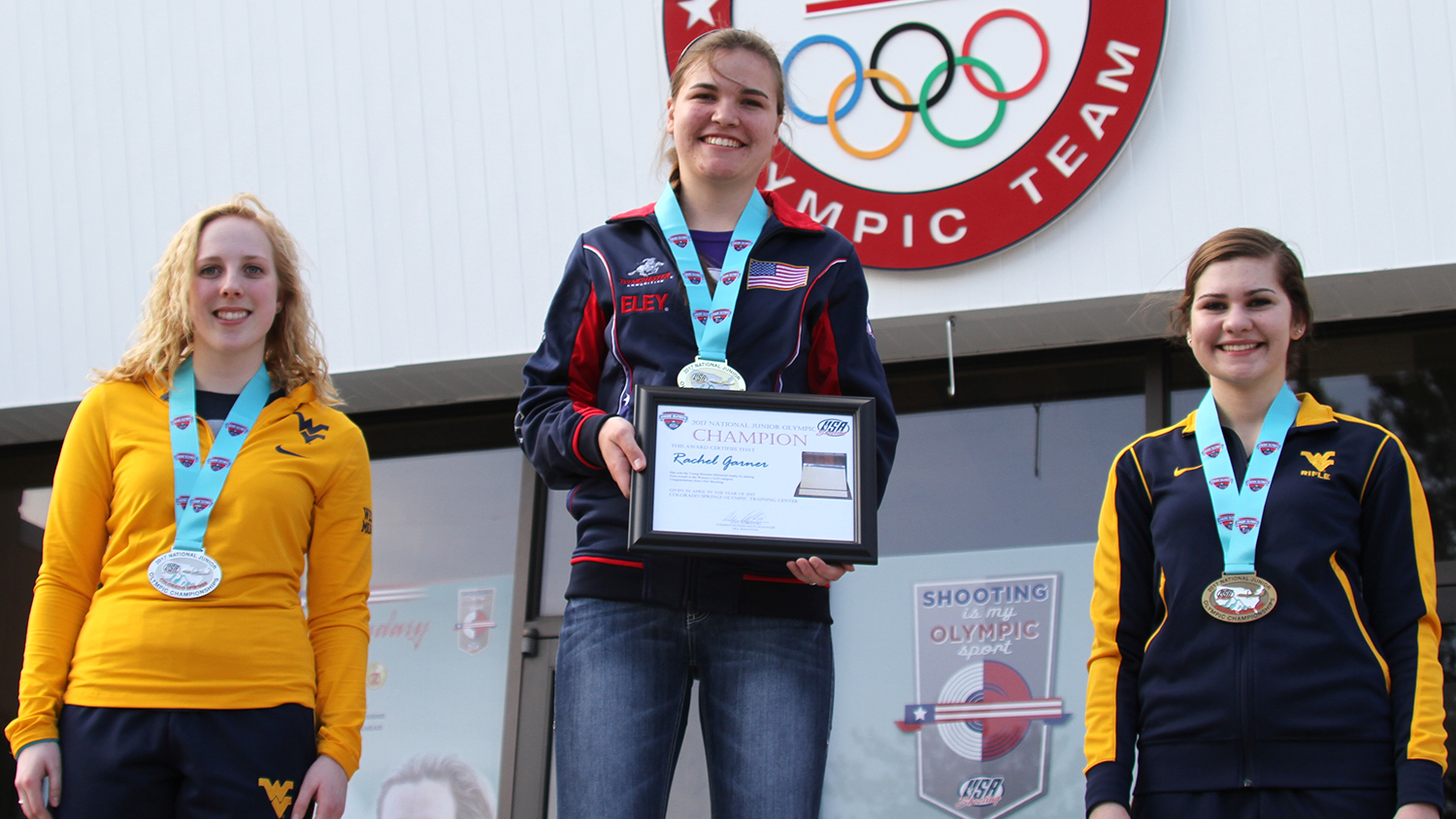 Additionally, West Virginia University (WVU) All-Americans Ginny Thrasher and Morgan Phillips (also the 2017 NCAA Rifle Individual Champion) both earned top finishes at the match. The duo finished second and third, respectively, in the Women's Three-Position Rifle competition. A sophomore, Thrasher finished in second place with an 1171 total, shooting 579 the first day and 584 the second day. She shot a winning 458.3 in the final, earning eight additional points. Phillips, a freshman, placed third with an 1166 total, shooting 578 on day one and 581 on day two. She earned seven extra points with a second place, 458.1 final showing.

Thrasher also earned the runner-up title in the women's 10 meter Air Rifle competition, finishing with a two-day total of 836.3. The Springfield, VA, native shot 413.4 on day one, 419.4 on day two and 245.3 in the final, good enough for second place and 3.5 additional points. Phillips edged Thrasher in the Air Rifle Final, shooting 246.8 and securing four extra points. The Salisbury, MD, native finished fifth overall with an 831.9 total, shooting 411.0 on the first day and 416.9 on the second.

For her efforts all week, Thrasher was awarded the #BeBrazen Outstanding Athlete of the Match honor and was awarded a custom timepiece courtesy of Brazen Sports.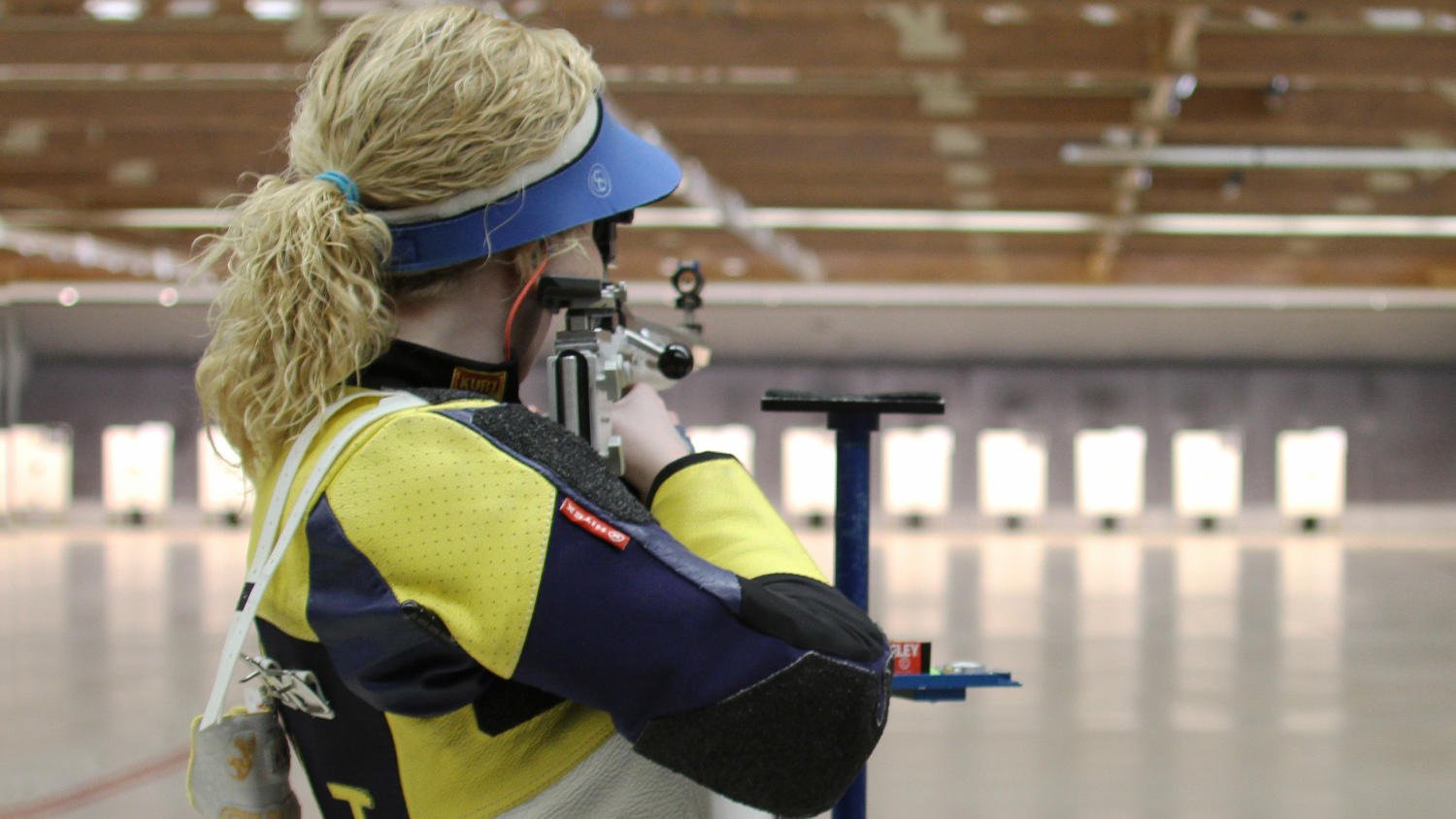 When asked about what coming back to NJOSC meant to her as the reigning Olympic gold medalist, Thrasher had this to say.

"Honestly, it's been very humbling to see how many people want to take pictures and get an autograph. But, also, they've all been so respectful of the fact that I'm here to compete. I take the fact that people want that from me very seriously and for me it's a great opportunity to mingle with all the juniors. The juniors are what keeps the sport alive."

Thrasher was recently in New York City attending the 87th annual James E. Sullivan Award Ceremony, where she was among seven finalists in recognition of the nation's top amateur athlete. University of Wisconsin volleyball star Lauren Carlini earned the top honor.

"I think my performance over the last two days was really a learning opportunity for me," Thrasher admitted. "I'm very excited to have made the Junior World Championship Team and I think for me it's another great opportunity to travel again this summer. To go there and wear the Red, White and Blue, no matter what competition you're doing that at, it's just an honor to be there."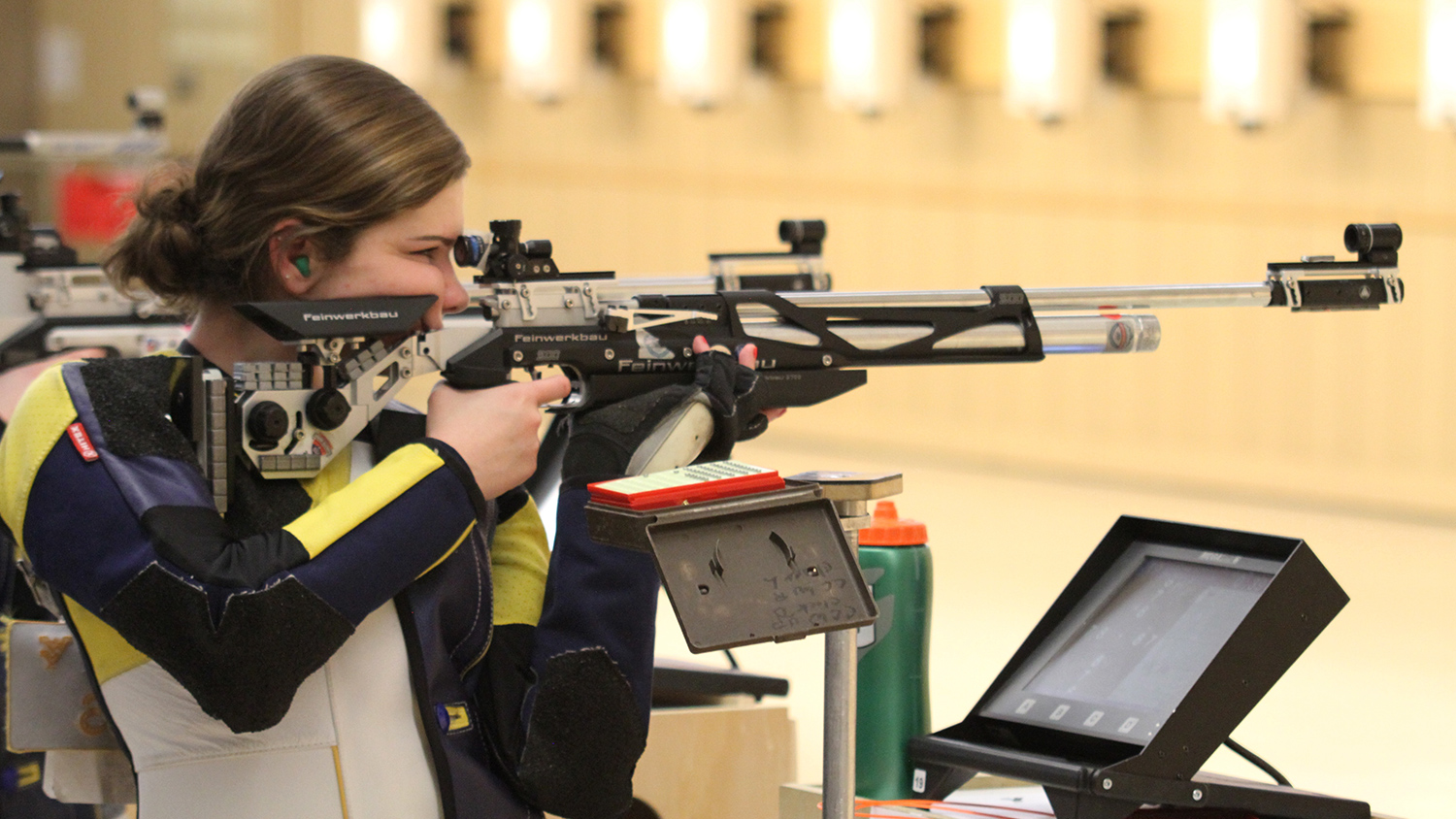 More than 790 athletes competed in NJOSC competition in 2017. Athletes invited to Colorado Springs comprise the top tier of athletes that competed in a state level events totaling 2,658 competitors. The NJOSC will feature the top 30 percent of all competitors in 2017 and will feature invitees that either won their state championship or were selected based on a score they attained. The competitors range in age from 10 to 20 years old, and are classified according to age as J1 (ages 18-20), J2 (ages 15-17) or J3 (ages 14 and younger).

Photos by USA Shooting.