Setting the pace in the women's smallbore rifle event at the 2020 U.S. Olympic Trials at Ft. Benning, GA, was Ginny Thrasher. The 2016 Olympic gold medalist finished fourth in the finals, but after the two-day scores were tallied her total was 2345, placing Thrasher at the top of the field of 41 competitive shooters.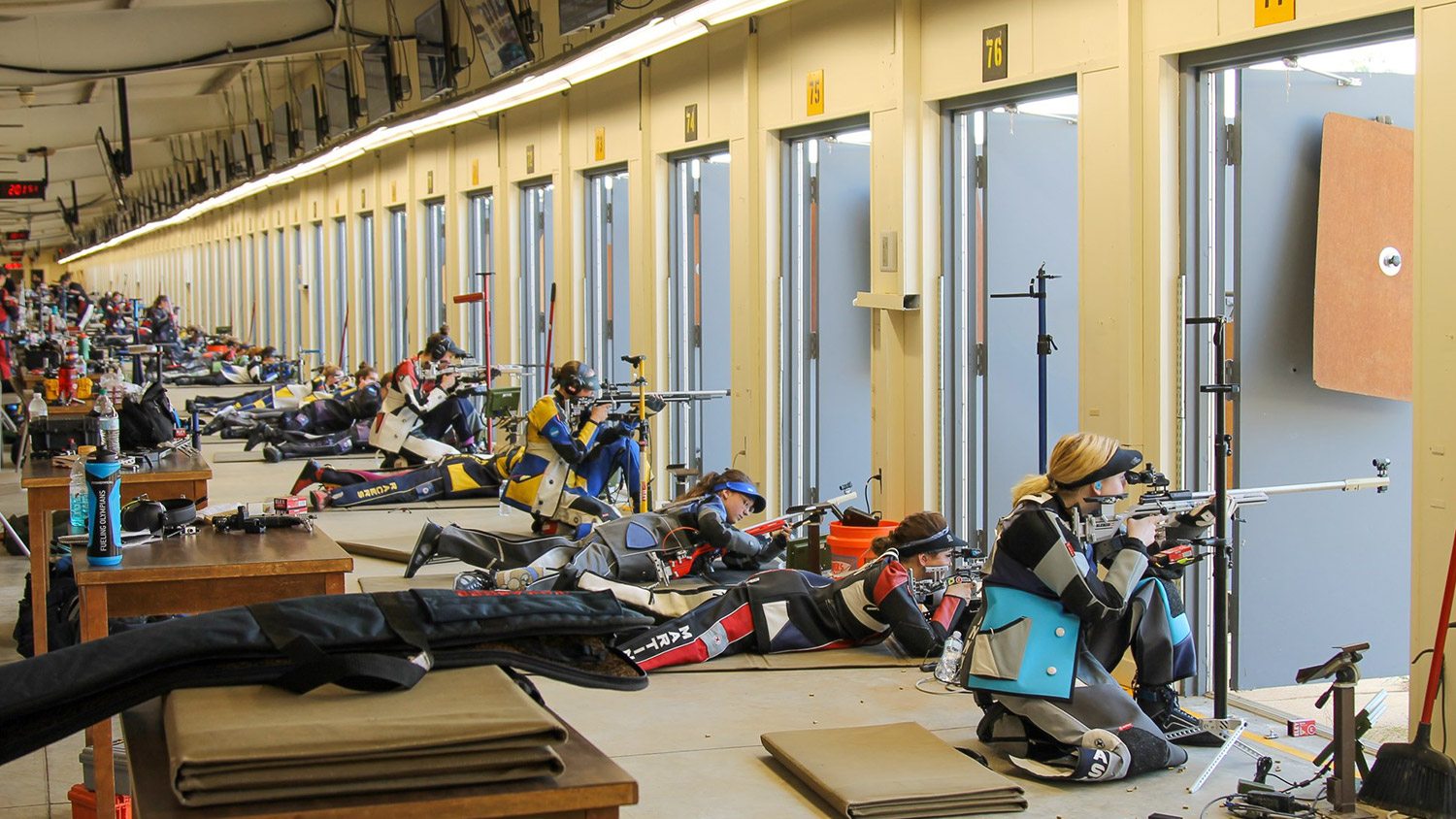 In second place was Rachel Garner, who came to the 2020 U.S. Olympic Trials after a banner senior year at Texas Christian University as a member of the school's rifle team. Garner reached second place in the finals, and had a total score of 2342 over the two-day competition. Rounding out the top three was Mary Tucker of the University of Kentucky. Her final score was 2338.
As for the junior women's rifle 3x40 smallbore competition, it was Malori Brown who won the gold medal with a score of 2323. Regular SSUSA readers will remember Brown's standout performance this summer at the 2019 NRA Smallbore Nationals, where she won the prestigious Lones Wigger Iron Man trophy, along with numerous honors garnered with her Texas State Rifle Association teammates. In second place was Katie Zaun with 2319, and in third was U.S. Army Marksmanship rifle team shooter Emily Stith who fired a score of 2311.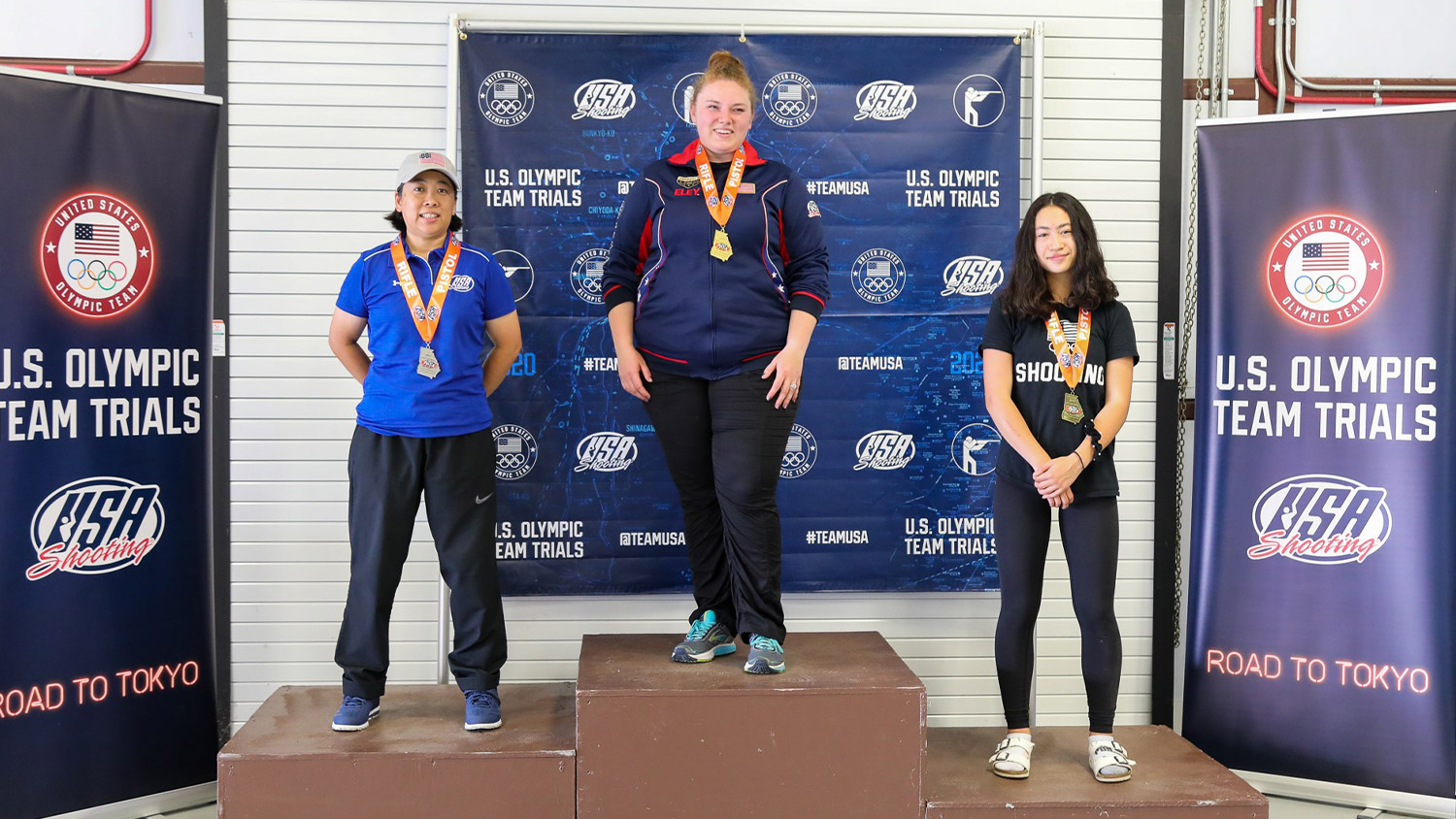 Finally, Alexis Lagan won the two-day women's sport pistol event with a total score of 1164. Olympian Sandra Uptagrafft finished second with 1155, and 14-year-old Ada Korkhin in third place with 1140.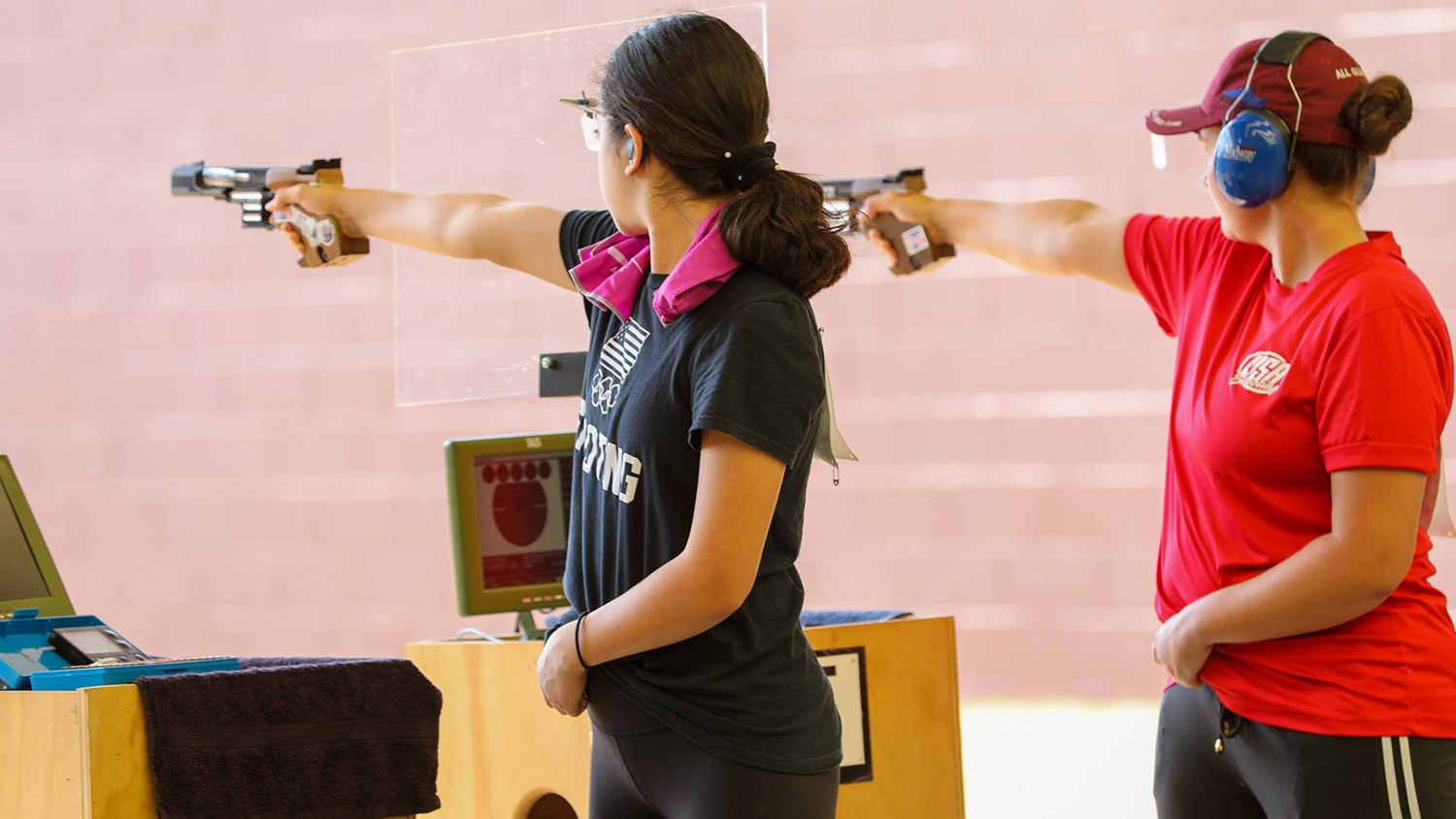 Scores from this USA Shooting competition will be added to the scores earned next March at the second phase of the trials. The combined scores will determine which athletes will be part of Team USA at the 2020 Tokyo Summer Olympic Games.
2019 USA Shooting Fall Selection Match Leaderboard
50 Meter 3-P Women
Ginny Thrasher, 2345
Rachel Garner, 2342
Mary Tucker, 2338
Sagen Maddalena, 2337
Rachel Martin, 2335
Sarah Beard, 2334
Anna Weilbacher, 2332
MacKenzie Martin, 2337

25 Meter Pistol Women
Alexis Lagan, 1164
Sandra Uptagrafft, 1155
Ada Korkhin, 1140
Nathalia Tobar, 1138
Lisa Emmert, 1134
Helen Oh, 1137
Kellie Foster, 1130
Katelyn Abeln, 1129 

Photos courtesy of the U.S. Army Marksmanship Unit.
---
See more:
Hillsdale College, USA Shooting Join Forces