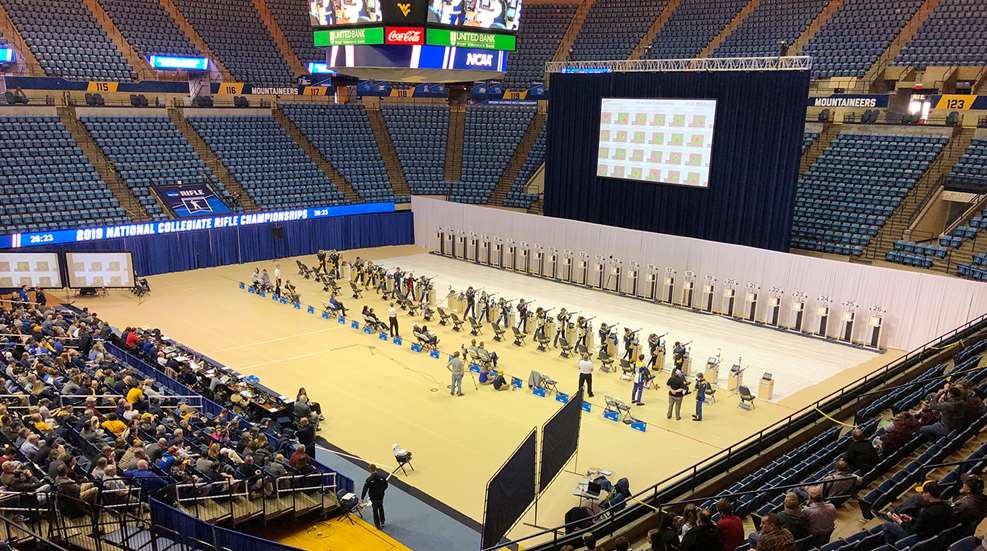 The first regular-season poll from the College Rifle Coaches Association (CRCA) has the West Virginia University rifle team ranked No. 1. Although WVU hasn't competed in a match yet this season, the team's rankings are based on its No. 2 spot in the final CRCA poll of the 2018-2019 season, which saw the team take the runner-up position at the 2019 NCAA Rifle Championships.
The CRCA rankings for this week are drawn from the highest aggregate score shot by each team thus far. WVU's current No. 1 ranking came from its top-three scores earned at three different venues last season. The WVU rifle team will face six of the current top 10 teams this season. They open the 2019-2020 season on the road against Nebraska on October 12. 
As for the rest of the pack, the U.S. Air Force Academy is ranked No. 2, followed by the University of Kentucky at No. 3. Air Force will not only face Kentucky, but also Nebraska and UTEP on its home turf on October 26.
The reigning NCAA rifle champion, TCU, is ranked No. 4, and Ole Miss comes in at No. 5. The defending champion opened its season last month with wins over Navy and VMI. TCU next faces Ohio State on October 12. Ole Miss is scheduled to take on UT Martin on October 13 in Kentucky.
Below are the schools included in the top 10 rankings from this week's CRCA poll.
WVU
Air Force
Kentucky
TCU
Ole Miss
Army
Navy
Alaska
NC State
Murray State
---
Read more: 2019 NRA Collegiate Rifle All-Americans