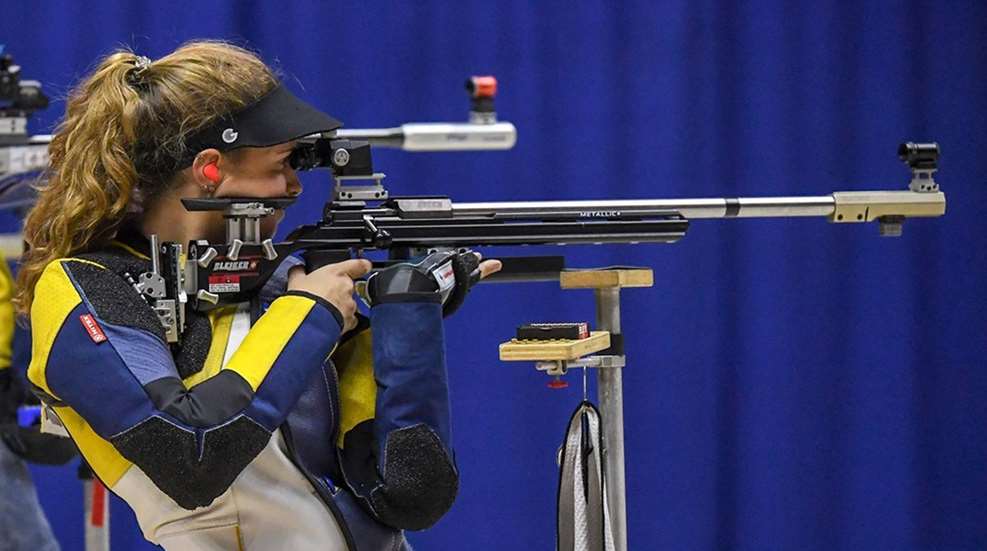 The West Virginia University (WVU) rifle team is still on top, holding on to its No. 1 ranking in the Collegiate Rifle Coaches Association (CRCA) poll for the second consecutive week.
WVU opened its 2019-20 season with a 4719-4642 win at Nebraska on Saturday, October 12. WVU bested Nebraska in both smallbore (2343-2291) and air rifle (2376-2351). The WVU rifle team was anchored by senior Milica Babic, who took top individual honors in both disciplines with an aggregate score of 1188 (smallbore 590, air rifle 598).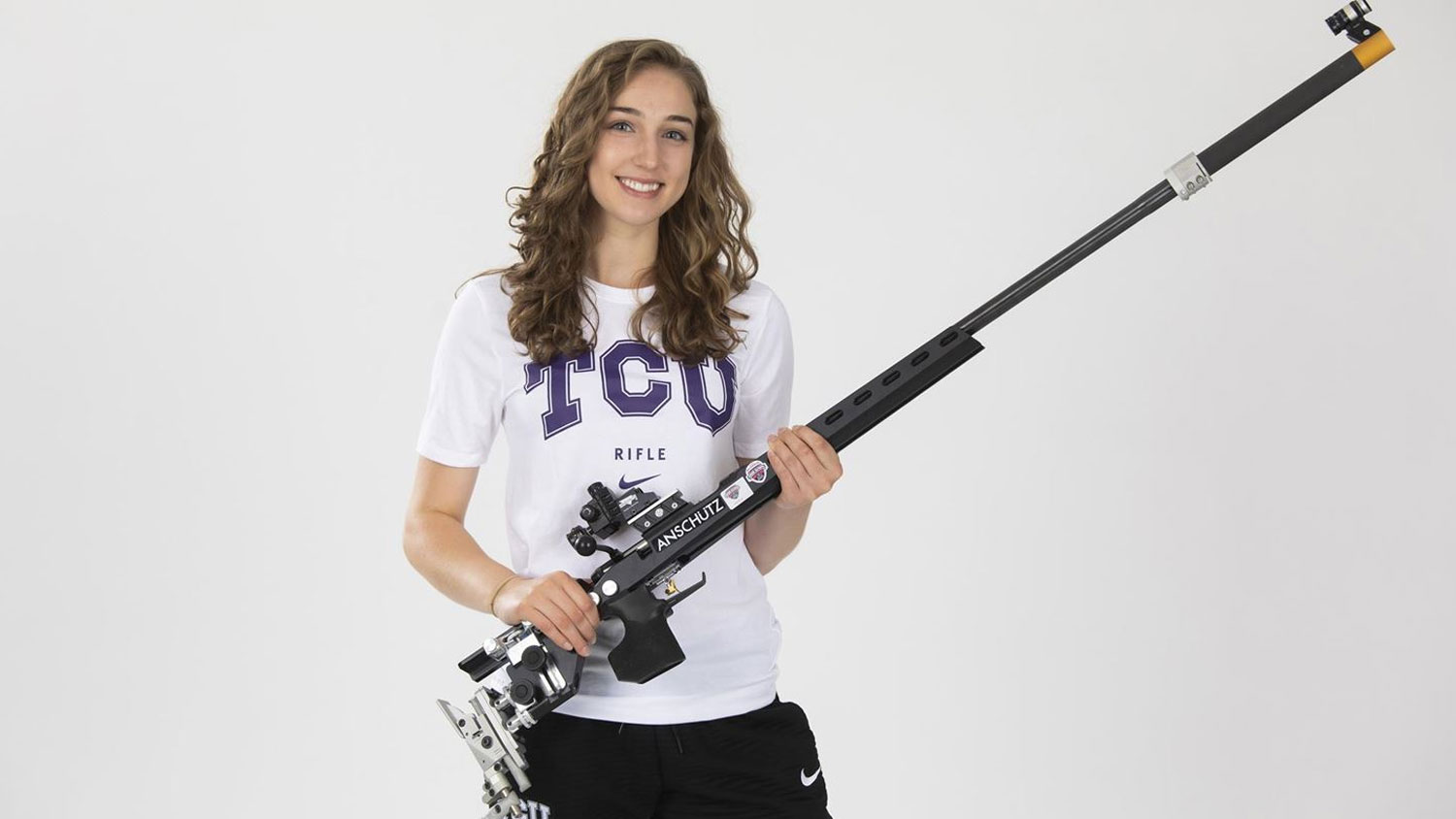 Texas Christian University (TCU) jumped two spots to No. 2 after a big win over Alaska-Fairbanks on the road Sunday, October 13—bringing their record to 3-0. The 2019 NCAA championship winner had five different shooters boast career-high scores, taking the match 4703-4663. Thanks to the strong individual performances, TCU won both smallbore (2326-2314) and air rifle (2377-2349). The top shooter was TCU freshman Stephanie Grundsøe, who finished the match with an aggregate score of 1179 (smallbore 584, air rifle 595).
As if it was already known, No. 1 WVU will open its home season against No. 2 TCU in a head to head match-up on Saturday, October 26 in Morgantown.
Rounding out the top five this week are Air Force, who comes in at No. 3, Kentucky jumping one spot to No. 4 and Ole Miss staying put at No. 5.
See below for all the schools included in this week's CRCA top 10. The weekly rankings are based on the team's last score shot.
WVU
TCU
Air Force
Kentucky
Ole Miss
Army
Navy
Alaska-Fairbanks
Memphis
Ohio State

Lead photo courtesy of WVU Athletic Communications.
---
More collegiate rifle coverage: