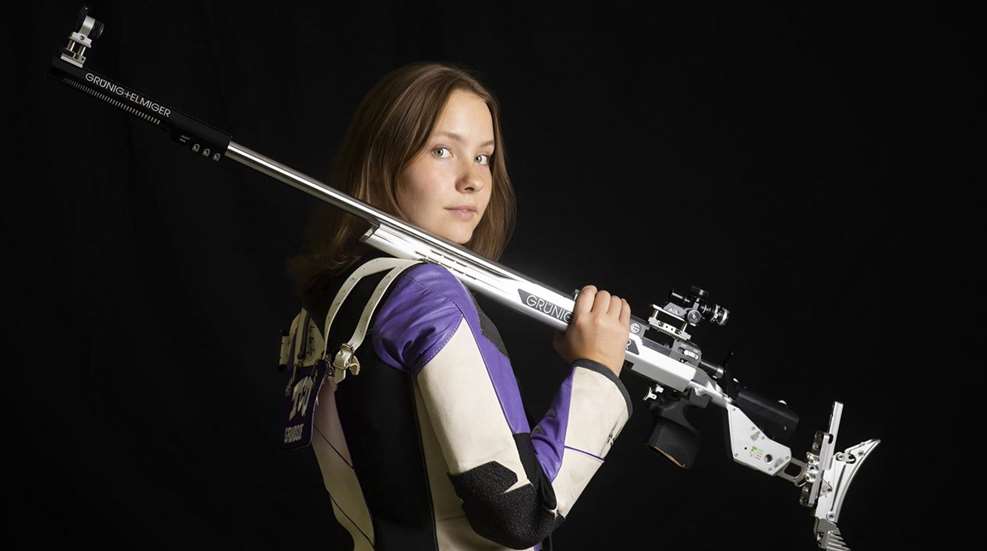 The latest College Rifle Coaches Association (CRCA) rankings have Texas Christian University (TCU) ranked No. 1, after tying with West Virginia University (WVU) for the top spot last week. WVU drops to No. 2 despite earning a pair of victories on the road last weekend.
Reigning NCAA rifle champion TCU dominated in its match against UTEP 4732-4581 on Saturday, November 2. Eight TCU shooters boasted personal-best performances. As a matter of fact, out of the top 10 individual performances at this contest, nine were from TCU shooters. Leading the way for the Horned Frogs was freshman Stephanie Grundsøe with 1188, followed by sophomore Kristen Hemphill with 1182 and junior Casey Lutz with 1181. Grundsøe in particular has been a key addition for the TCU squad. Going into the match against UTEP she was ranked fifth in the NCAA with an average aggregate score of 1179.8.(See Grundsøe pictured at the top of this article.) For its next match, No. 1 TCU will head to Kentucky to face No. 10 Murray State on Saturday, November 8.
"I could not be more impressed with the scores posted today," said TCU Coach Karen Monez, adding, "[For] every match the team goes in with the mindset that they want to fire a score that is capable of winning. Putting in that extra effort on the practice line is making the difference in their individual performances."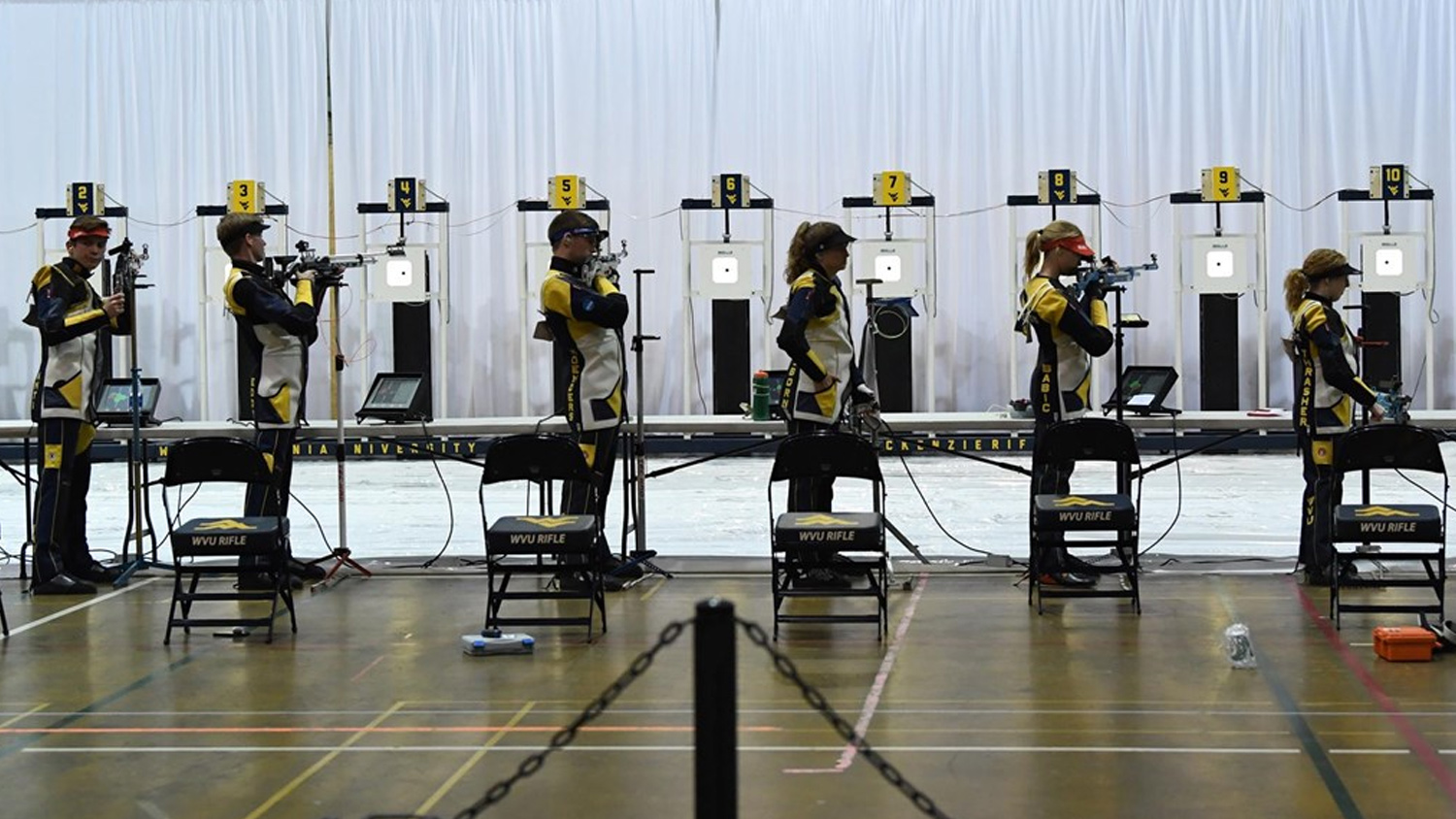 The undefeated WVU rifle team defeated Ole Miss (4704-4674) on the road on Saturday, November 2, following the win up with another at Memphis the next day (4714-4654). Top shooters for the Mountaineers were senior Milica Babic against Memphis, and freshman Akihito Shimizu against Ole Miss. Both shooters garnered 1185 individual aggregate scores. Following a bye week, WVU will next take on No. 6 Akron in Morgantown, WV, on Saturday, November 16.
The biggest movement in the CRCA rankings this week came from Ole Miss, who jumped three spots to No. 5 despite the loss to WVU. Ole Miss junior Abby Buesseler set multiple program records, including the aggregate school record with her individual score of 1183. No. 5 Ole Miss hits the road for its next matches at No. 3 Kentucky on Saturday, November 8, followed by No. 6 Akron the next day at the same venue.
Here are all the schools in the CRCA top 10. The weekly rankings are based on each team's highest score shot at its most recent match.
No. 1 TCU
No. 2 WVU
No. 3 Kentucky
No. 4 Air Force
No. 5 Ole Miss
No. 6 Army (T)
No. 6 Akron (T)
No. 8 Navy
No. 9 Alaska-Fairbanks
No. 10 Murray State
Lead photo courtesy of Sharon Ellman/TCU Athletics.
---
More collegiate rifle coverage: