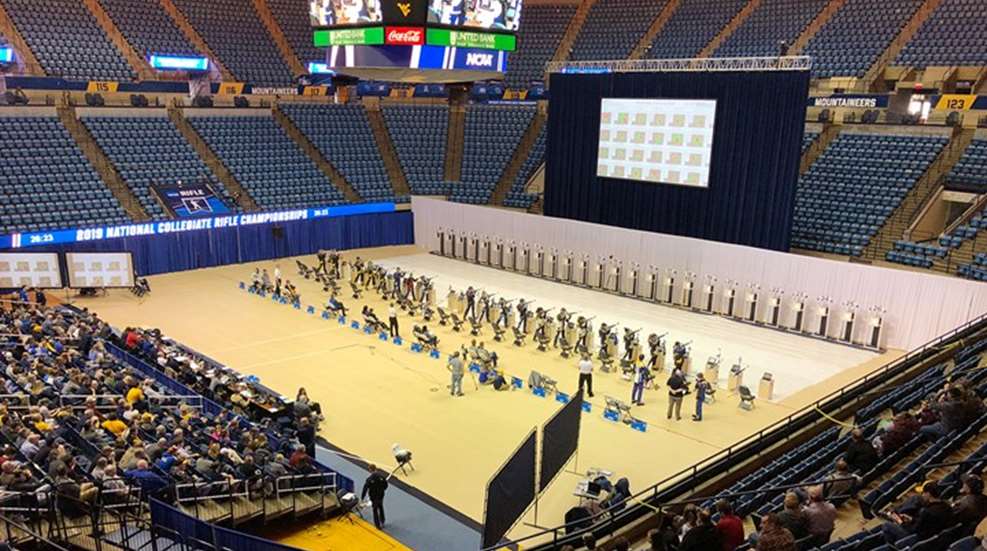 The latest College Rifle Coaches Association (CRCA) rankings have West Virginia University (WVU) and Texas Christian University (TCU) tied for the top spot. This is despite the fact WVU won the highly anticipated showdown between the two top rifle schools in the country over the weekend. 
When they faced each other in Morgantown, WV, on Saturday, October 25, WVU and TCU were tied in the aggregate score. Home team WVU secured the win by a slim margin in the X-count—28 points. The match came down to the final air rifle relay, with WVU freshman shooter Akihito Shimizu posting a 9.5 on his last shot to tie the match at 4708. Although the aggregate score was tied, WVU won air rifle (2382-2374), while TCU took top honors for smallbore (2334-2326). 
WVU's next match will be on the road against No. 8 Ole Miss on Saturday, November 2. For its next match on the same day, the reigning NCAA rifle champion TCU will face UTEP at home.
The biggest news this week may be from Army West Point, who jumped from No. 8 to No. 5 after defeating Memphis on the road (4672-4646). Army had the top three individual aggregate scores at the match, earned by sophomore Lauren McMahan (1171), and two juniors: Kaitlyn Kutz (1170) and Clayton Hanson (1168). Next up for Army is the All-Academy President's Trophy match on Saturday, November 2.
Below are all the schools in this week's CRCA top 10. The rankings are based on each team's highest score shot at its most recent match.
No. 1

 

WVU (T)
No. 1

 

TCU (T)
No. 3

 

Kentucky
No. 4

 

Air Force
No. 5

 

Army
No. 6

 

Akron
No. 7

 

Navy
No. 8

 

Ole Miss
No. 9

 

Alaska-Fairbanks
No. 10

 

Morehead State
---
More collegiate rifle coverage: