After putting its final shots for the 2019 portion of the season downrange on November 16, the Texas Christian University (TCU) rifle team has jumped back to the top of the College Rifle Coaches Association (CRCA) rankings this week with a high 4718 score. Previously ranked No. 1, the West Virginia University (WVU) rifle team drops one spot to No. 2 after defeating Navy 4715-4655 in Annapolis.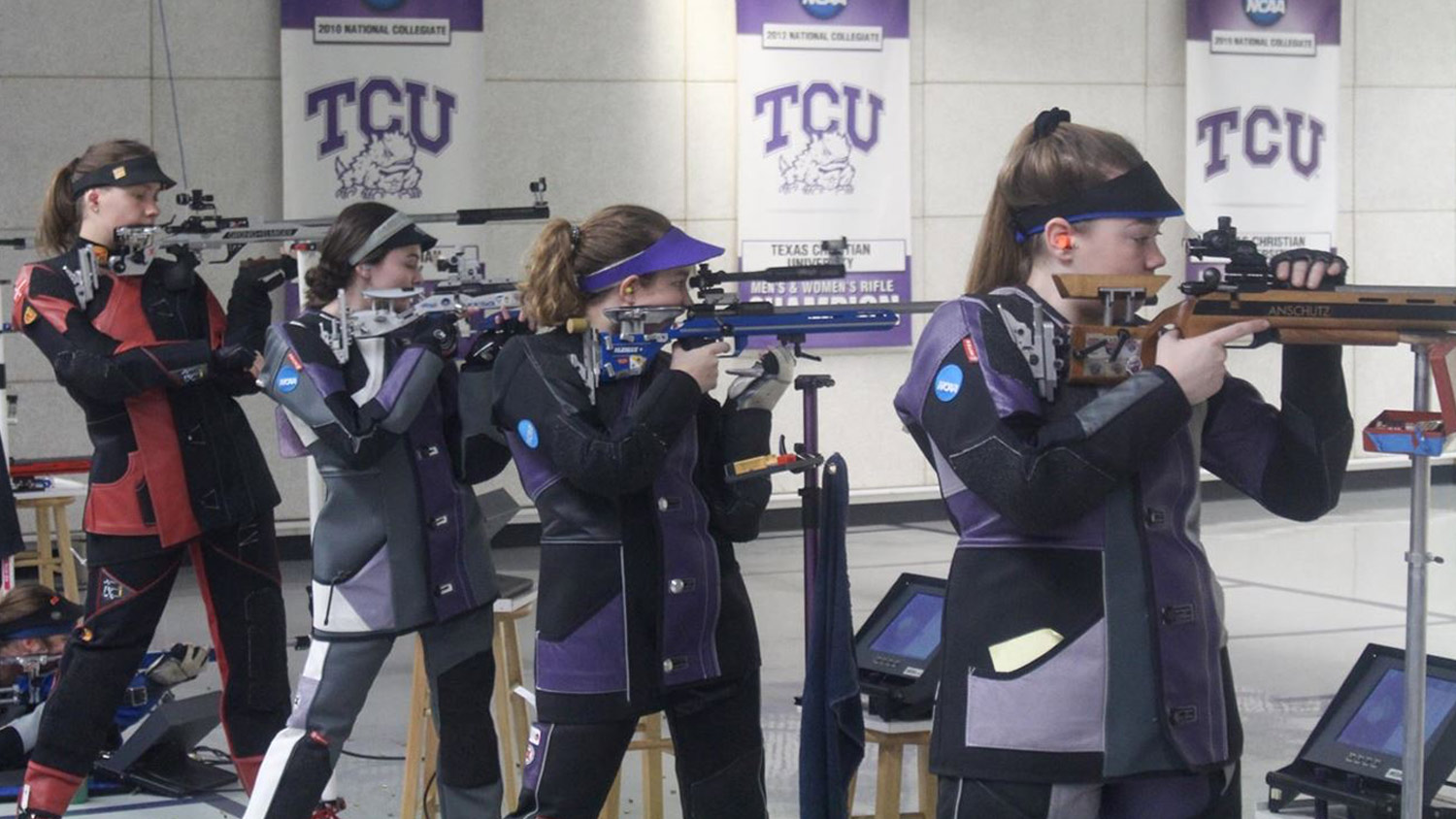 Something that all collegiate rifle fans should note is the fact that TCU has been a solid performer in both disciplines all season, led by sophomore Kristen Hemphill and freshman Stephanie Grundsoee. For example, in the matches against Memphis and Nebraska earlier this month, Hemphill set a new career-high aggregate score of 1184. Retaining much of the talent that was on display at the 2019 NCAA national rifle championship this past March, TCU will continue to be a force to reckon with as we enter the second portion of the season early next year.

As for the undefeated WVU rifle team, although they ended the regular season with a win at Navy earlier this month, the aggregate team score of 4715 was three points shy of TCU's latest score, placing the Mountaineers in the No. 2 spot. However, WVU set a season-high smallbore score of 2350 at its final match of the year, and talented senior Morgan Phillips fired a personal best score of 593 in the same discipline. The victory added to a rather lopsided match win-loss record between the two schools, which continues to favor WVU over Navy 29-8.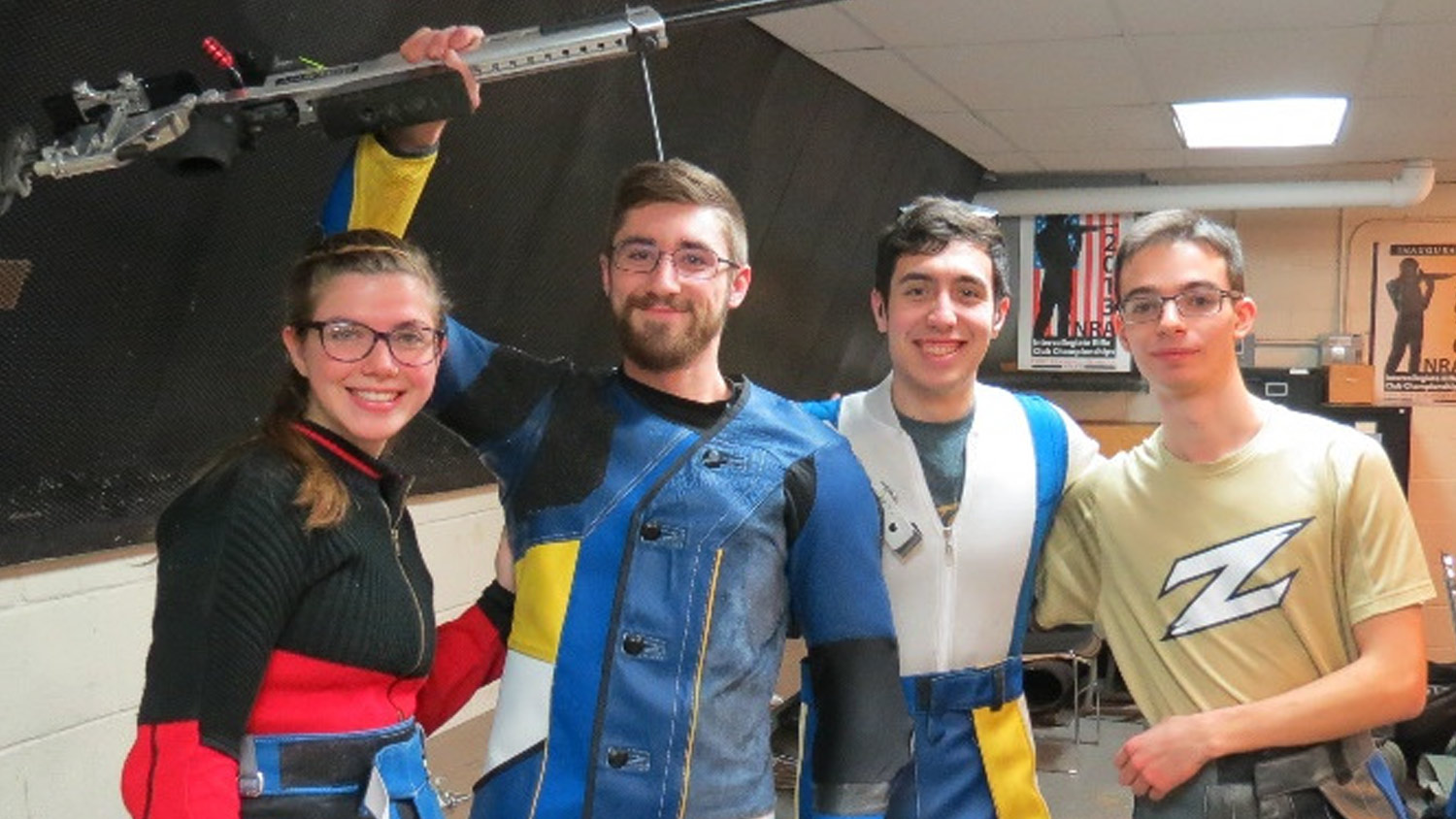 Large strides made late season by the Akron rifle team may be the biggest story of the year thus far. Akron defeated North Georgia on Saturday, November 23 with an aggregate score of 4697. Additionally, they set a new smallbore school record with 2338. The high aggregate score propelled the Zips into the No. 4 spot in the CRCA rankings. Contributing to the success of the Akron rifle team was the fact that nine of the top 10 individual performances, including the top eight shooters overall, came from Akron shooters. Speaking of top Akron shooters—junior Wyatt Openshaw led the match with a combined aggregate score of 1184, also shattering multiple individual Akron records in smallbore.
Here are all the schools in the CRCA top 10 this week. The weekly rankings are based on each team's highest score shot at its most recent match.
No. 1 TCU
No. 2 WVU
No. 3 Kentucky
No. 4 Akron
No. 5 Air Force (T)
No. 5 Memphis (T)
No. 7 Nebraska (T)
No. 7 NC State (T)
No. 9 Ole Miss
No. 10 Navy

Lead photo courtesy of TCU Athletics/Sharon Ellman.
---
More collegiate rifle coverage: