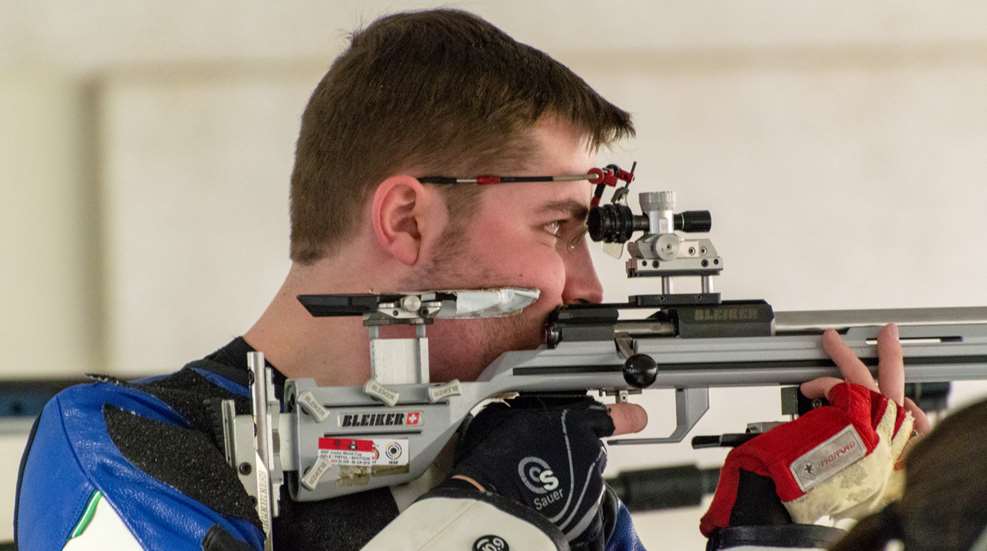 Collegiate rifle has a new national smallbore individual champion, the University of Kentucky rifle team's Will Shaner, who secured his title the first day of the 2022 NCAA rifle championship at the U.S. Air Force Academy's rifle range in Colorado Springs, Colorado. The two-day match will conclude on Saturday, March 12.
Shaner's score of 459.7 came after a smallbore rifle final that had nearly everyone in attendance sitting on the edge of their seats.
Regular SSUSA readers will remember last summer when Shaner earned Team USA's first shooting medal (a gold in men's air rifle) at the Tokyo Olympic Games.
Shaner initially fired a qualification score of 592-41X. In the smallbore rifle final, Shaner was joined by Kentucky teammate and fellow Tokyo Olympics medalist Mary Tucker, who boasted the highest qualification score going into the final with 593-36X, along with fellow Wildcat Richard Clark with 589-32X. Also in the final was Alaska-Fairbanks' Rylan Kissell (591-34X) and Daniel Enger (589-30X), Texas Christian University's Kristen Hemphill (589-36X) and Abby Gordon (589-31X), plus Kristen Derting of Ole Miss (589-34X).
Starting with a prone string, Kissell held the lead through the majority of the final, at least until standing began. Hot on the heels of Kissell was Tucker, while Shaner waited until it was near the end of the final to bring the heat. The smallbore rifle final came down to the standing position, with Tucker and Shaner taking the final two spots after Kissell was eliminated. Facing his Team USA and Kentucky rifle teammate, Shaner ultimately pulled away and claimed a hard-fought victory.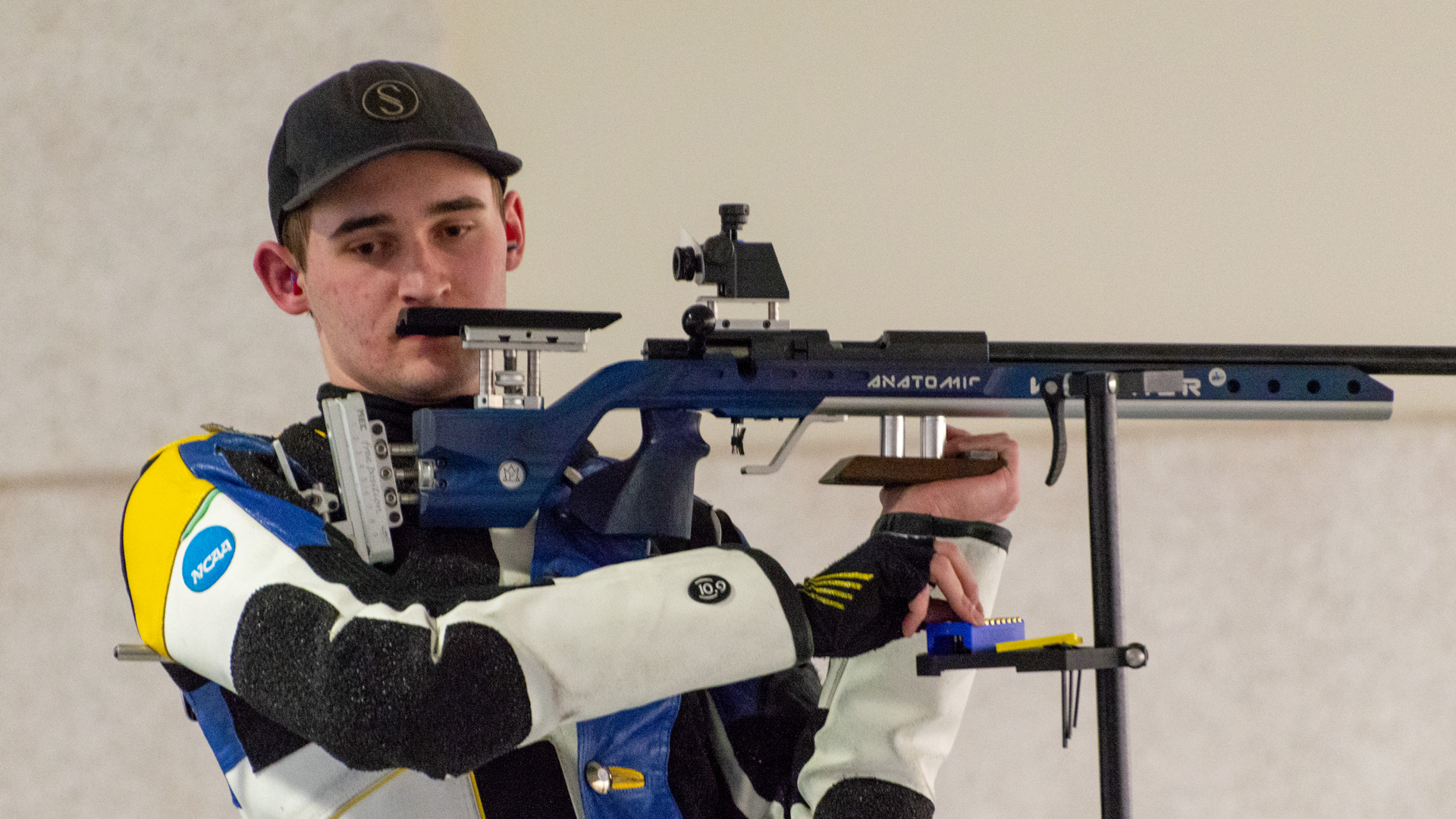 According to Kentucky Athletics website writer Evan Crane, Kentucky rifle garnered its "highest team smallbore score in championship history" today at NCAA rifle competition's biggest contest.
Smallbore rifle opened the 2022 NCAA rifle championships, and the defending champion Kentucky rifle team had secured the lead by the close of the third relay with a score of 2360-144X, followed by the University of Alaska-Fairbanks with 2351-121X. And only a point and some change behind Alaska-Fairbanks in third place is Texas Christian University with 2350-131X.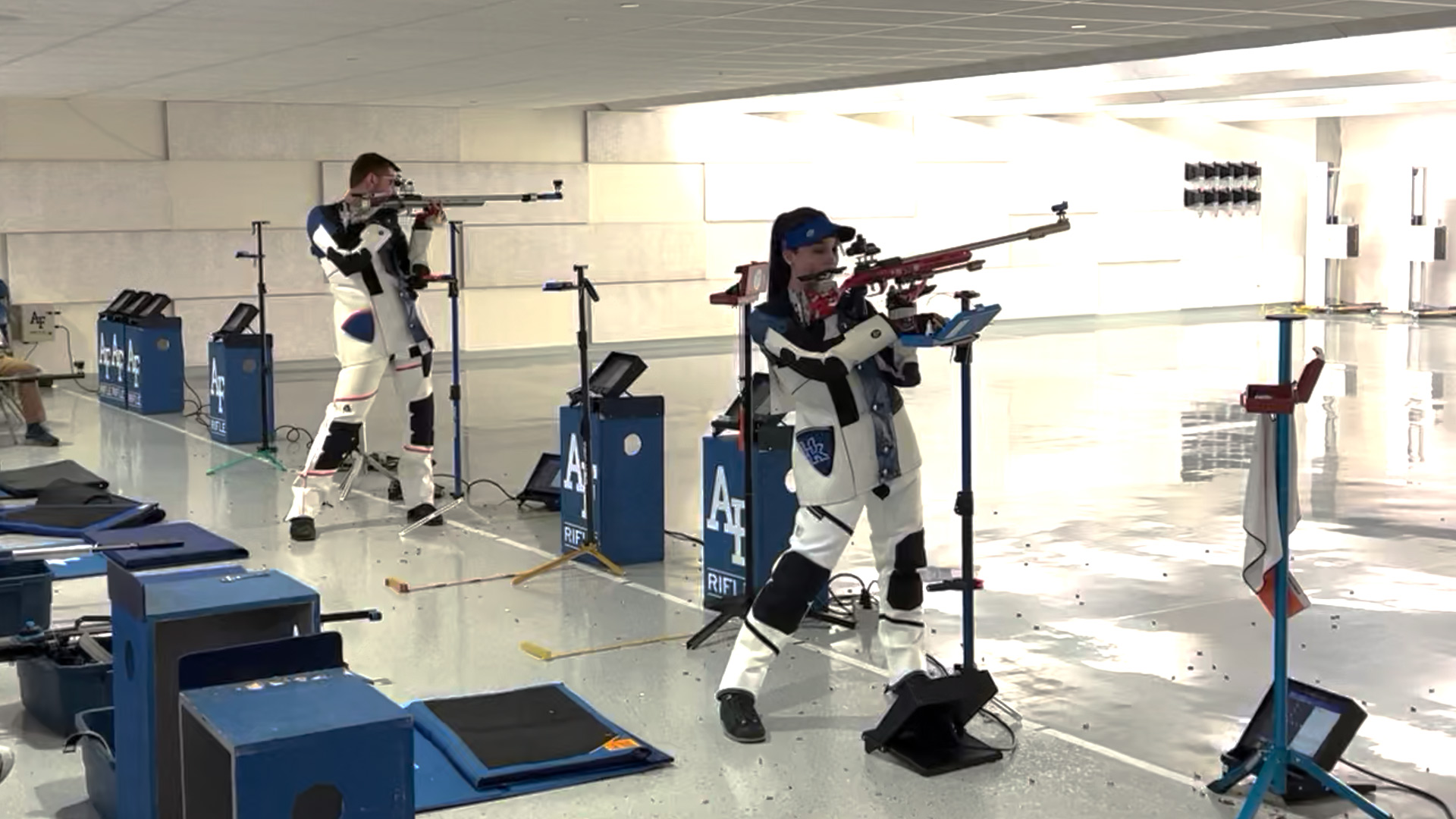 Here is the team leaderboard after day one of the 2022 NCAA rifle championships:
Kentucky, 2360-144X
Alaska-Fairbanks, 2351-121X
TCU, 2350-131X
Air Force, 2342-124X
Ole Miss, 2337-123X
Murray State, 2326-107X
WVU, 2320-116X
Navy, 2303-100X
Tomorrow is the final day of the 2022 NCAA rifle championships. The two-day match closes with the air rifle championship, which will be held at the Air Force Academy's Clune Arena. You can view the live results here. Be on the lookout for a full match report in a future issue of the digital magazine.