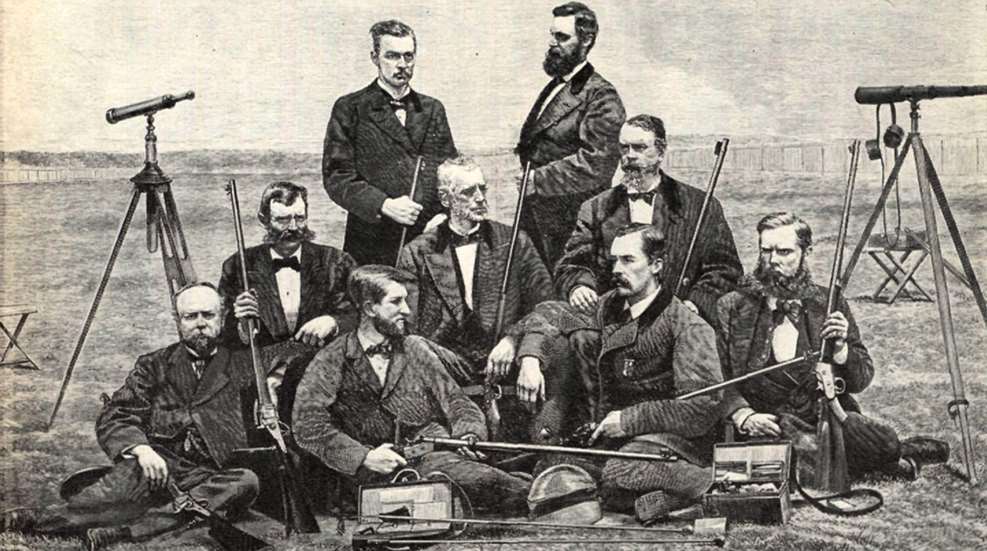 Above: The American Team with "Creedmoor" rifles
The Irish Rifle Team, under the leadership of Maj. Arthur B. Leech, challenged America to a long range rifle match. The Irish were then undisputed champions of the British Isles and were considered the finest marksmen of their day. The match, fired at Creedmoor,
pitted the veteran Irish shooters against a relatively inexperienced American team
firing American-made rifles. The Irish used muzzleloading target rifles, thought to be far more accurate than any breechloader, while the Americans used Remington and Sharps breechloaders especially made for the event.
As a token of international friendship. Maj. Leech, thinking his team would surely win, presented a handsome silver tankard to the Americans. The Americans, against all odds, won the match. The tankard became known as the Leech Cup and today remains one of the most coveted trophies in long range marksmanship.