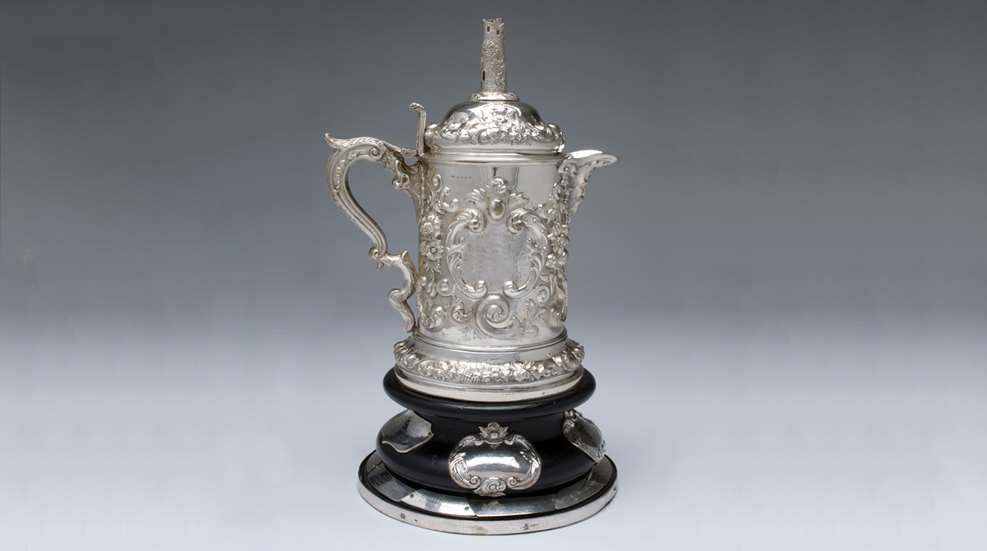 The Leech Cup was presented to the Amateur Rifle Club of New York by MAJ Arthur Blennerhassett Leech in 1874. The occasion was a match between the rifle shooters of the U.S. and those of Ireland. In late 1873 the Irish Rifle Association challenged any team of U.S. rifle shooters to meet the following year, in the U.S.—for a match at 800, 900 and 1000 yards. The Americans were to use American rifles, and the Irish would use Irish rifles by John Rigby. The challenge had been conveyed by a letter published in the New York Herald (the Irish were unaware of the two-year-old NRA) and the Amateur Rifle Club of New York (all NRA members) accepted the challenge.

The New York Club was going out on a limb since no one in the U.S. had much experience at long range. There were then no U.S. rifles suitable for the match but both Remington and Sharps quickly produced "Creedmoor" long range match rifles named for the Creedmoor, Long Island range where the match would be held.

Try-outs were held during the summer of 1874 and a six-man team was named, each member to fire fifteen shots at each range.

The big day—September 26, 1874, was hot and dry so special trains brought 8,000 spectators. There was an air of festive expectation.

During the lunch break (with the Americans ahead by nine points) MAJ Leech, captain of the Irish team, presented the Leech Cup. It was a pitcher of Irish silver, wrought in Ireland, heavily engraved and "surmounted by a little silver tower, representative of the famous old towers of Ireland." COL George Wingate (one of the NRA's founders) accepted the trophy and it has been in competition ever since—just as MAJ Leech intended. The U.S. went on to win the match by three points.

The Leech Cup is the oldest trophy in shooting competition today; in 1901 the Amateur Rifle Club presented it to the NRA and it has been contested annually ever since, currently in a 20-shot 1000-yard match, any rifle, with metallic sights.

The Leech Cup disappeared after the 1913 National Matches and was not recovered until 1927, hence the present policy of keeping all national trophies at NRA Headquarters.