Born Nov. 21, 1954, G. David Tubb of Canadian, Tex., comes from a shooting family: his father, George Tubb was an eight-time member of the U.S. Palma Team; his mother, Pauline, was several times Women's National High Power Rifle Champion. What, one might ask, will David take up? Golf? Hardly.
David Tubb first came to Camp Perry when he was three, but did not come to national prominence until 1970 when he won the first (of four) Junior High Power Championships. In college at Texas Christian University, he was a three-time All-American. In the late-1970s and early 1980s, he took a break from competitive shooting but returned to the national scene in 1984 with a third-place finish in the Camp Perry High Power Aggregate.

He began a display of shooting excellence heretofore unseen as, in 1985, he won the first of 11 National High Power Championships. Combine that with six National Long-Range High Power Championships and an amazing 20 Silhouette National Championships (covering the entire rifle silhouette field: high power and smallbore, open and hunting rifle)—all in the years 1984-2004—and you have a record of achievement plus versatility unequaled in the shooting sports. More recently, Tubb won the Heavy Gun class at the 2019 NRA Extreme Long-Range National Championship at Camp Atterbury in Indiana. He was shooting a TUBBGUN chambered in 37XC.
Mr. Tubb, in addition to shooting like the proverbial "house-afire," is also the creator of the TUBB 2000 Match Rifle, a rifle of formerly unconventional "Space Gun" appearance that uses a metallic stock to give a full range of adjustments. All the elements of stock design: drop, length-of-pull, cant, handstop position, cheekpiece position, etc. are all variable and lockable in place with a handy Allen wrench. The stocks combine a maximum of flexibility with maximum independence from weather conditions (metal doesn't warp in the rain). Metallic stocks are increasingly seen in smallbore competition, too, and the major match rifle manufacturers now include them in their product lines, as do suppliers of equipment for both smallbore and high power shooters. After a couple of years of thought, testing and development, David used the TUBB 2000 for the first time at Camp Perry in 2001 and, with it he won the National High Power Championship. He repeated the win over the next two years.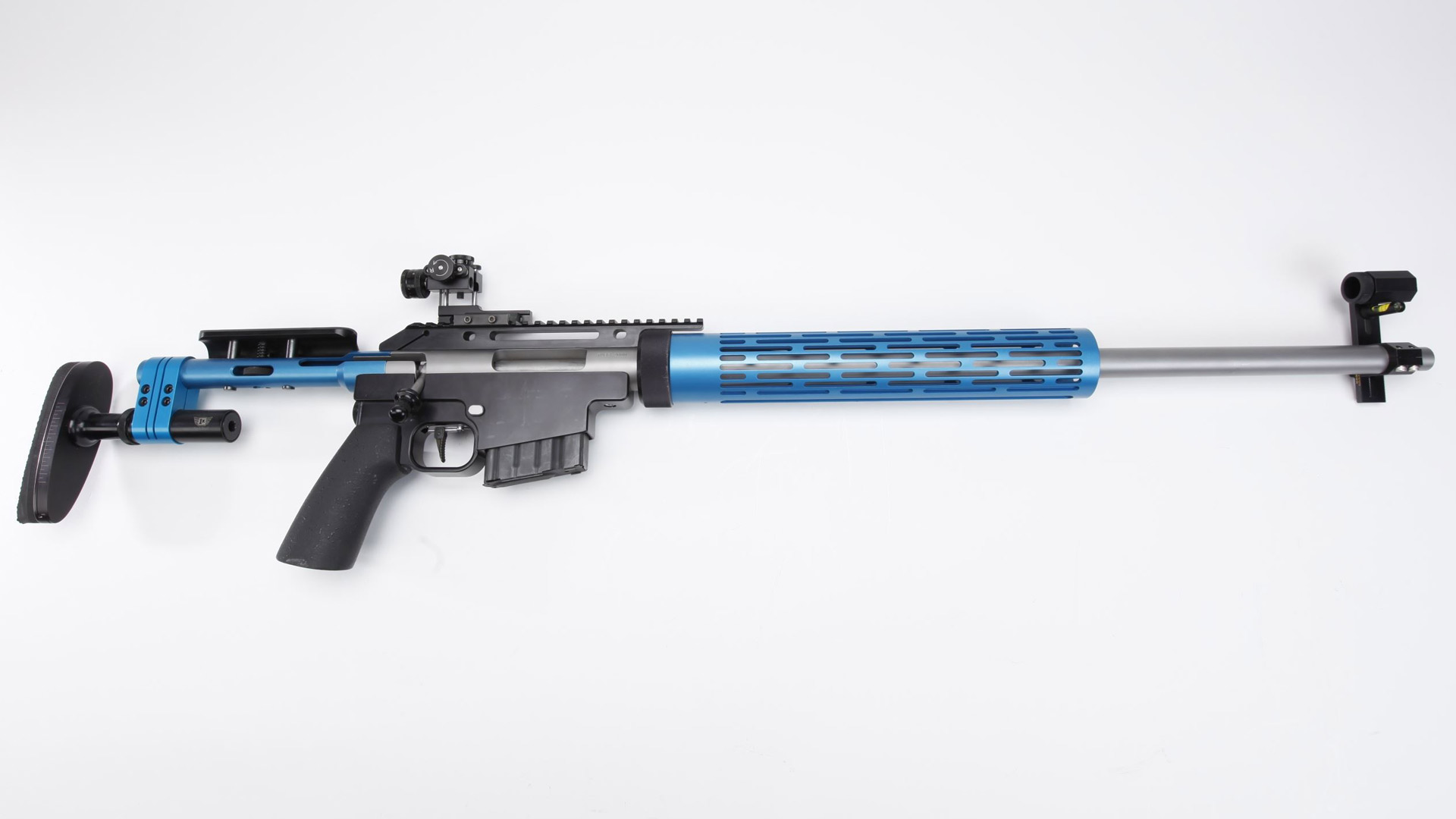 There is a tradition among shooting champions of passing on their knowledge, of telling "how they do it," that goes back to at least 1882 with W. Milton Farrow's How I became a Crack Shot—With Hints to Beginners. (Farrow won the 1880 Wimbledon Cup.) Champions such as Walter Hudson, Arthur Cook, Arthur Jackson, Harry Reeves, Morris Fisher and Gary Anderson (to name just a few) have written books or articles describing the techniques and equipment that they have used to win. G. David Tubb has continued this great tradition with the publication of his books, such as High Power Rifle Shooting (1993) and The Rifle Shooter (2003), both of which go into great detail about all aspects of the high power shooting game. They are useful books that deserve reading. Tubb has also made several DVDs that tell how he does it. Additionally, his website includes helpful articles along with Tubb product information.
Some may wonder why champions are willing to reveal their "secrets" but, in the words of the great British rifleman, Malcolm Cooper, "The secret is there is no secret." Just mastery of the shooting fundamentals, supplemented by smart training and competition in sufficient quantity, pursued perceptively with the devotion to reach the top of the game.
SSUSA author Glen Zediker on David Tubb:
"I first met David when I introduced myself at Raton, N.M., at a silhouette rifle national. He didn't know me from Adam but sincerely welcomed my advance. David's skill with a rifle is uncanny, but his skill with his 'self' is unearthly. There are people who can hold the rifle as well as David...there are people whose ammunition and equipment are every bit on part and there are many who spend more time and effort yearly. David has high expectations for himself and I honestly didn't realize how low mine were for myself. The overall impression I gained from listening to the process and to specifics on shooting in David's company was that it's not always necessary to do differently but it is to think differently...above all else, not taking 'no' for an answer. He doesn't. To me, that means not accepting anything if something better is or needs to be uncovered."
Visit David Tubb's website at www.davidtubb.com to purchase items mentioned above and learn more about the legend.
---
See more:
The Legend Of Carl Bernosky