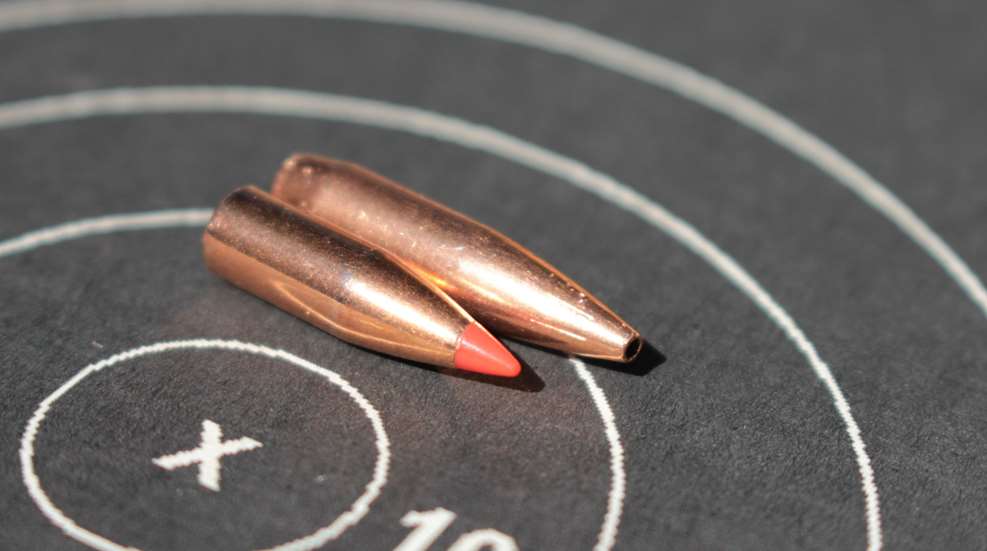 NRA Service Rifle is one of the easiest shooting activities to get into. All you need is a decent AR-15, a sling, some ammunition and a 600-yard range. Most of these things can be found anywhere in the U.S., however that last item is rarer than .22 LR in 2013. It's tough to accept but sadly this is true once you leave the countryside. The urbanization of America has made these ranges less and less prevalent. It's hard to believe, but the first National Matches were held is what is now Queens, NY. Even harder to believe is that New York bought the NRA that land.
If you aren't familiar with NRA Service Rifle, or the high-speed, low-drag version known as High Power, please allow me to elaborate. The two courses of fire are shot in the standing, sitting and prone positions. Each of these legs is shot at varying distances on various targets at 200, 300 or 600 yards. The standard course involves not only a range that goes out to 600, but a pit and associated crew at the far end to pull and score targets as they are shot. Needless to say, that's a tall order. While these courses require a more complete set of rifle skills, reduced distance courses are far more prevalent. Courses of fire have been built to accommodate any length range. Even 50-yard courses have been created for rimfire matches. The most popular match is the 100-yard reduced course of fire. Although shooting positions, prep time and leg times are the same, there are many differences between the two courses that you should be aware of.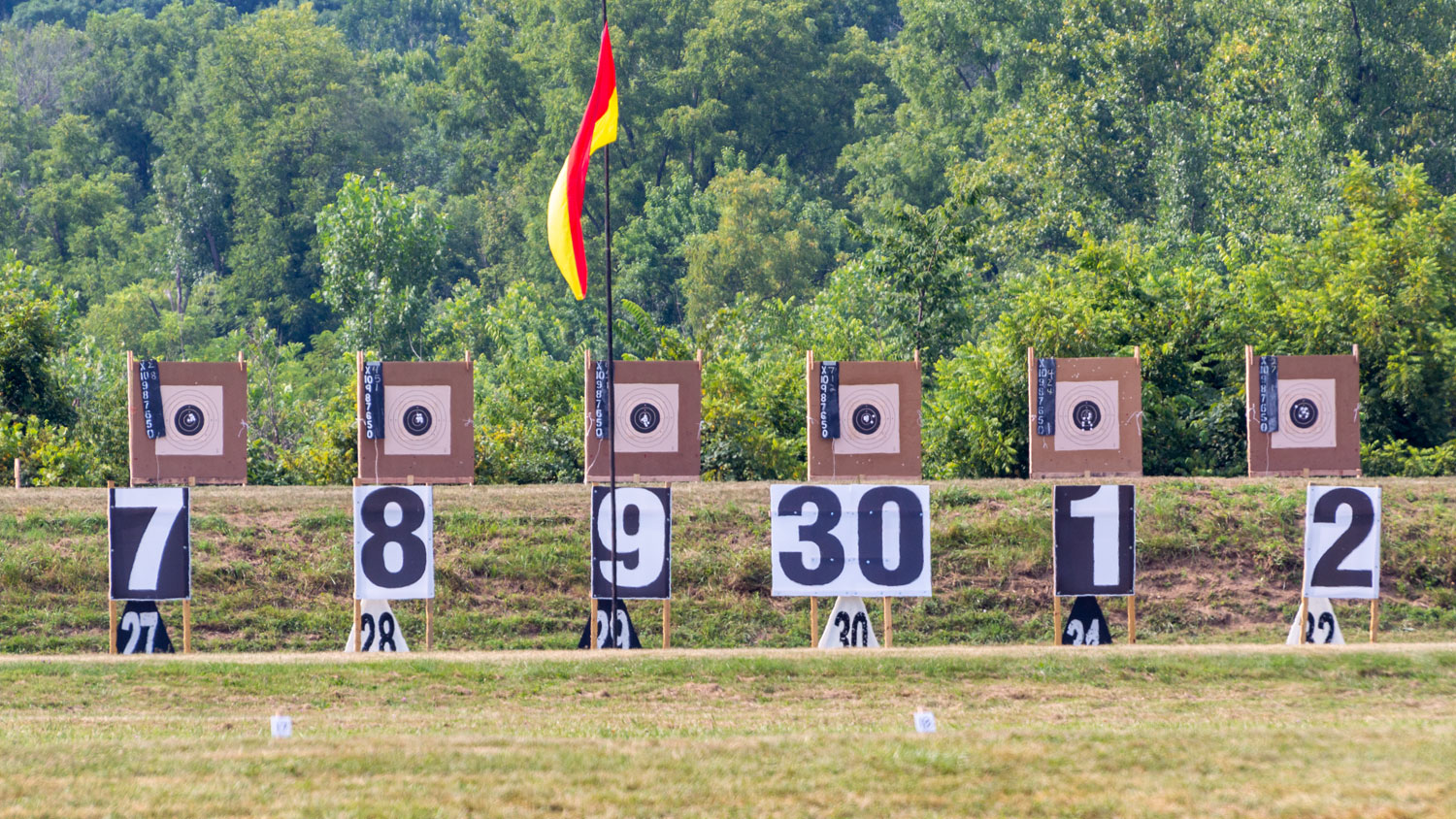 Ammunition
When it comes to shooting out to 600 yards, most shooters are using a handload that has been built with a match primer, a carefully weighed charge and a heavier 75- to 80-grain bullet. While these are required to get out to 600 yards and remain accurate the extra expense and recoil aren't necessary to cut the x-ring at one-sixth that distance. Shooters working on their "short game" tend to run lighter bullets that are between 50 and 69 grains. I personally run a 55-grain Hornady V-Max with a metered charge of BL-C(2) for my 100-yard stuff, and run a 75-grain Hornady BTHP for my full length courses. I am convinced that I have the last 10,000 Wolf small rifle primers in the country, and when they are gone it will be standard CCIs for the reduced course loads and CCI BR-4 primers for long range.
Targets
Wouldn't it be great if all we did was move the 600-yard target in closer? Scoring a 20X could be done from the hip. For this reason, targets are scaled down appropriately for each new distance. If you've never shot a full-length course, it's really quite an experience to see the 600-yard target up close. What used to be printable on a standard 8.5" x 11" sheet of copier paper is about the size of a queen-sized mattress. Having these targets mail ordered requires them to be split into two separate pieces with some assembly required when it gets to your door. The math on target sizes is pretty easy if you just divide by distance in yards. If the target is going to be placed at half the distance, it will be half the size. 
Sight Adjustments
The reason for the target scaling is to allow for the same sight picture regardless of how far away the target is. Although things will look the same, your bullet is going to drop quite a bit as it travels that extra 100 to 500 yards. For that reason, you are going to want to get to a practice range to find your dope beforehand. If you don't have the time to get to the range and are thrown to the wolves, these "standard come-ups" will get you on paper with the sighters that are allowed before each leg.
100 to 200 + 2 MOA
200 to 300 + 3 MOA
300 to 500 + 7 MOA
300 to 600 + 11 MOA

When shooting a 100 yard match the target's black area doesn't change in size, however the inner scoring rings do get smaller as longer distances are simulated. The easiest way to approach this is to zero your rifle on the "hardest" target, which is the MR-31 with its .75-inch X-ring using a 6 o'clock hold and leave your knobs alone. This will ensure your gun impacts the larger X-ring on your simulated 200- and 300-yard targets.
Wind
Undoubtedly, 600-yard shooting is REAL rifle shooting. While it is effortless to place shots in the X-ring on a breezy day on a 100-yard target, it becomes a very different game after that bullet has traveled an additional 500 yards. For my 1:8-inch twist barrel just a 5 MPH wind is enough to move me about 10 inches. This is the effect of not only a left to right wind, but my bullet displacement just from the rotation that is imparted on it by the rifling. Shooting the slow fire stages is as easy as watching your indicators and firing when they lay flat. If you have the type of day where the wind just won't quit you are going to have to spend some time developing your wind calls and hold or dial for each shot. During rapid-fire legs, most shooters like to extend the pause they need to reload to check their hits—or at least see if the mirage has shifted so they can adjust accordingly.
While the distances might change the same basic principles of field position shooting as well as the fundamentals of marksmanship remain the same. I am a firm believer that a good 100-yard shooter can become an excellent full-length course shooter just as long as they take their time to create a good DOPE book and discipline themselves to be as aware as possible of their environmental conditions. If you haven't shot your first match yet, be on the lookout for these reduced course events as it's a terrific way to get introduced to the sport.
---
Additional reading: