Service Rifle is one of the most popular forms of rifle competition in the country, yet it is one of the most intimidating styles of shooting from the outside looking in. When the warm weather starts to come around I always get nostalgic, as this is the time of year when I shot my first match. For that reason I have decided to create a primer to help get you on the path of what I consider the purest form of marksmanship competition.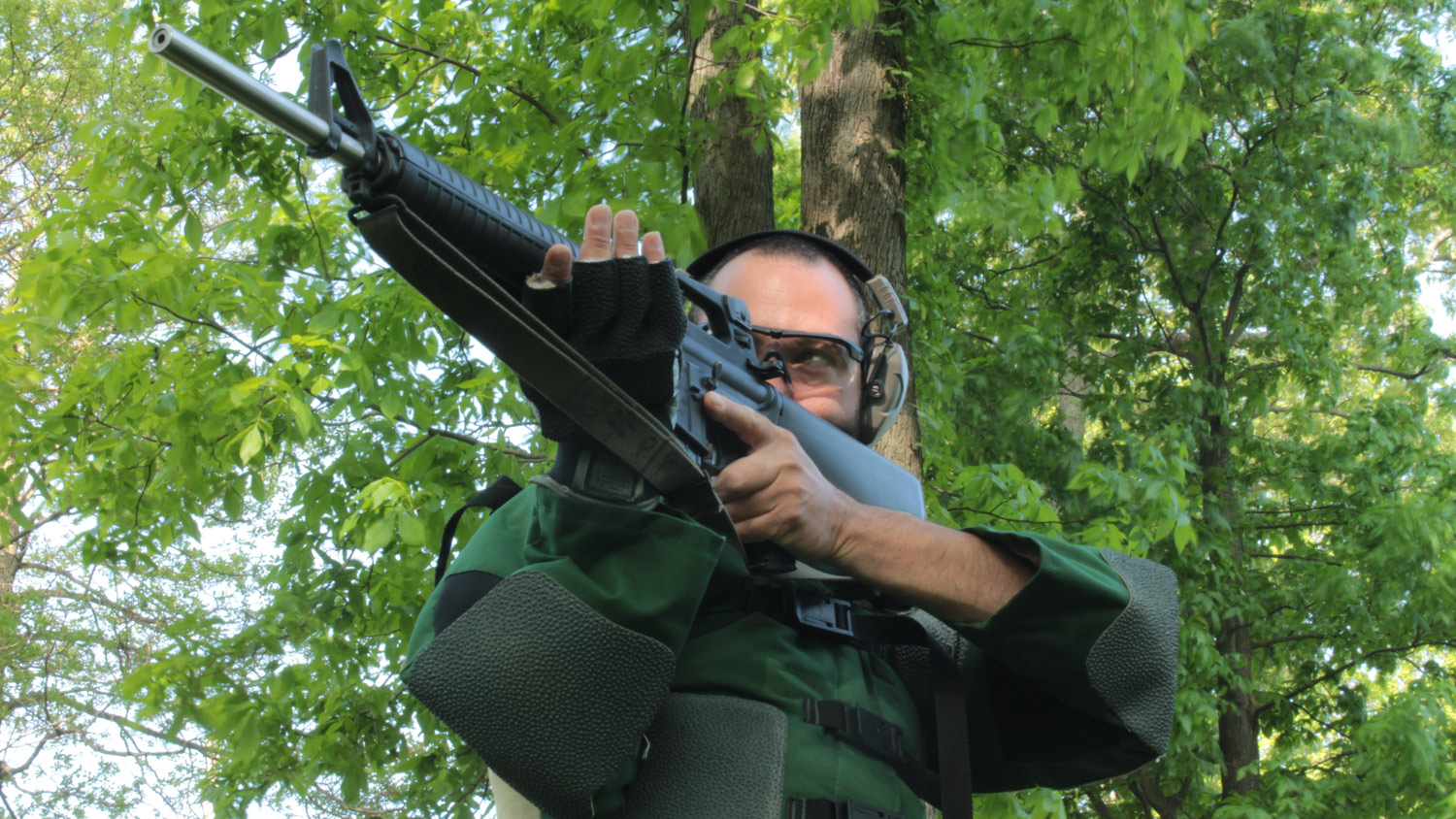 For those of us that have never shot High Power Service Rifle (NRA or CMP), the most common match style traditionally consists of four legs. The first leg is fired in the standing position, 10 shots at 200 yards. The shooter has 10 minutes to complete this slow fire course of fire. This stage is about patience and learning just how long you can hold your rifle steady. Remember: Your first sight picture is your best sight picture!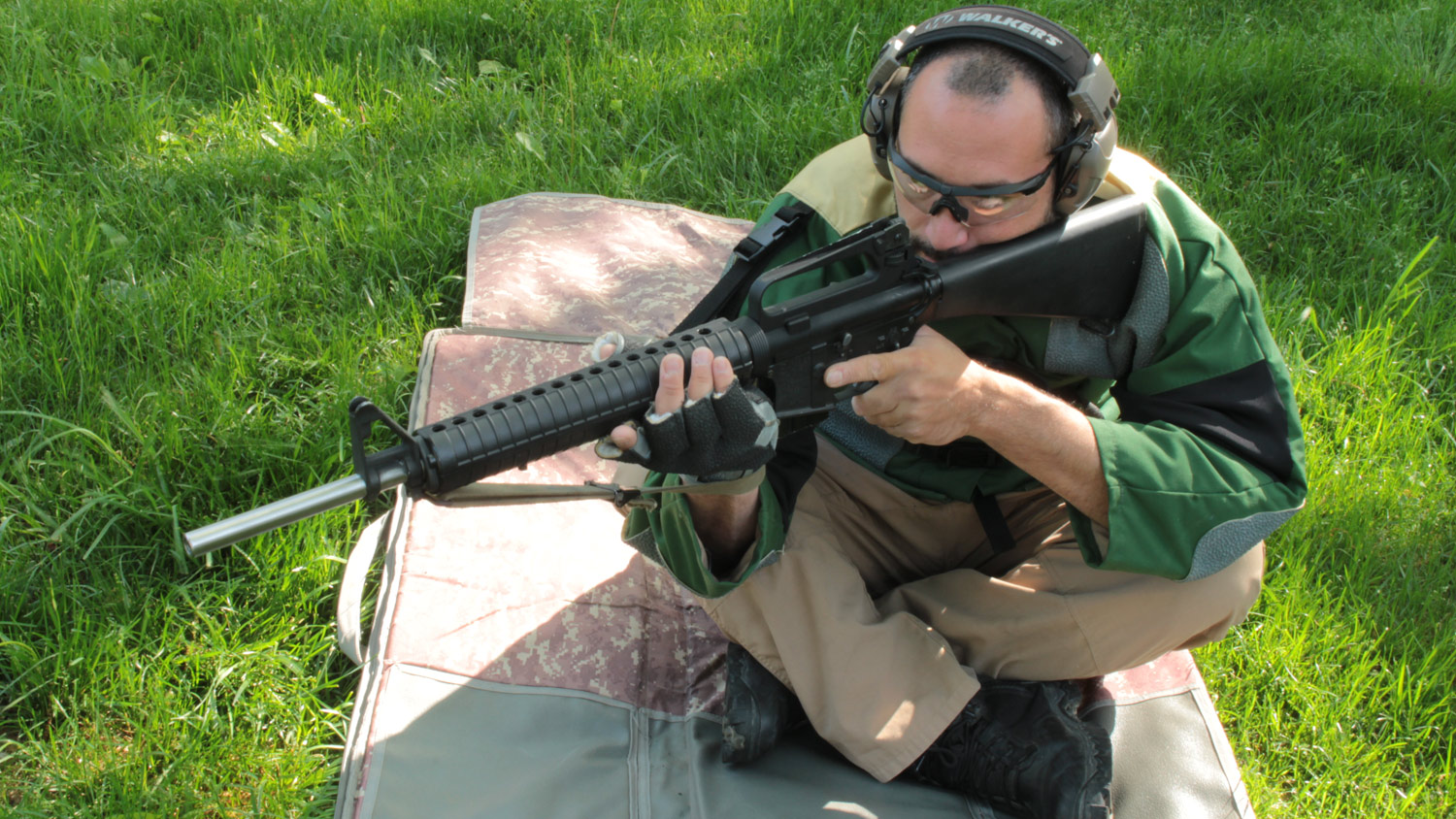 The second leg is usually the first rapid fire stage. It consists of 10 shots at 200 yards using the same target as the standing stage except this time on the "Fire" command the shooters must transition into the seated position, chamber a round and get shooting while the clock is running. Here you must fire your 10 rounds with a mandatory reload in 60 seconds. The name of this stage is flexibility and repeatability.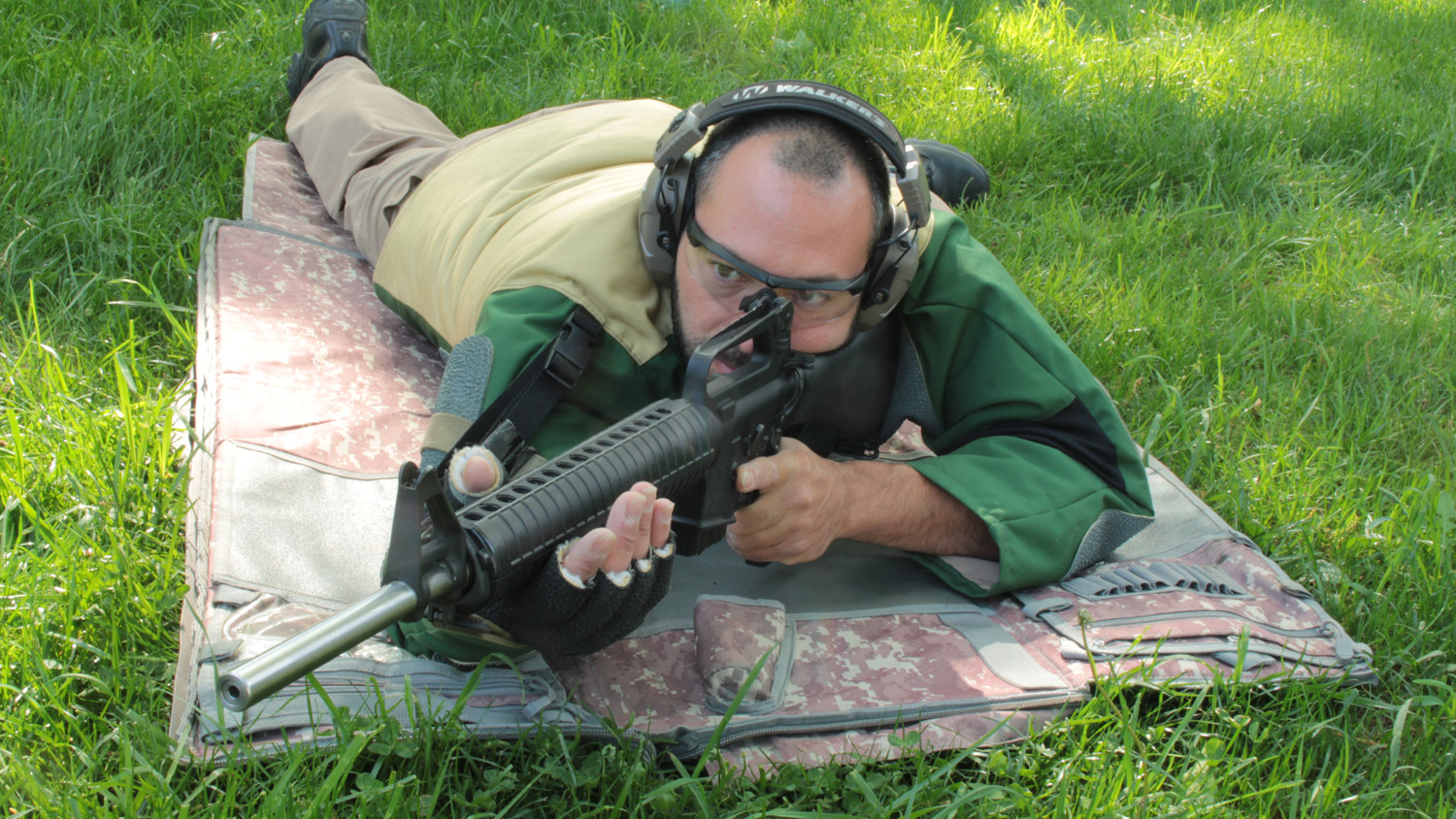 Leg three will likely be the second rapid fire stage. It consists of that same transitional element except this time into prone. Again, the shooter has to manage 10 rounds with a mandatory reload. This time you will be given 70 seconds to complete the task. The coolest head usually wins this leg as the X-ring is smaller than that of the previous targets and time doesn't allow for much for more than breathing and calmly breaking shots.

I consider the last stage to be the "marathon stage." Competitors engage a target 600 yards away with the smallest-scaled X-ring yet. They fire 20 rounds of ammo in 20 minutes, singularly loaded. Whoever feels the most at home on their elbows and can stave off the temptation of just getting the match over with will find themselves ahead here.

The match can only be shot with U.S. service rifles (or civilian equivalents) with iron sights or even up to a 4.5x optic. The most popular rifle is of course the AR-15, however you will still find a few M1As, M1 Garands and even a handful of guys shooting Remington A3s or 1903 Springfields.

The rifle selection is a testament to the beautifully simple nature of this sport. It doesn't take super-expensive equipment or even a benchrest-quality handload to compete or even win, it takes fundamentals. If you have a rifle and rounds capable of MOA accuracy you are already in the running for highest shooter.

To kick it up a notch I highly recommend a shooting coat, glove, spotting scope and stand. Yes these items reduce shooter error, but since they are all legal nearly all competitors are using them to win. I consider the aforementioned equipment similar to "steroids in the 1980s." Yes, it makes it easier to win, but if everybody else is doing it and it's match-legal.

My highest recommendation as a source for all of this gear is Champion Shooters Supply. The folks that own this company are all current and former match shooters, they even open up shop on Commercial Row at Camp Perry every summer—and have been for over 45 years now. Champion Shooters Supply has also recently acquired Freeland's Shooting Products, cutting out the middleman and allowing for complete production control.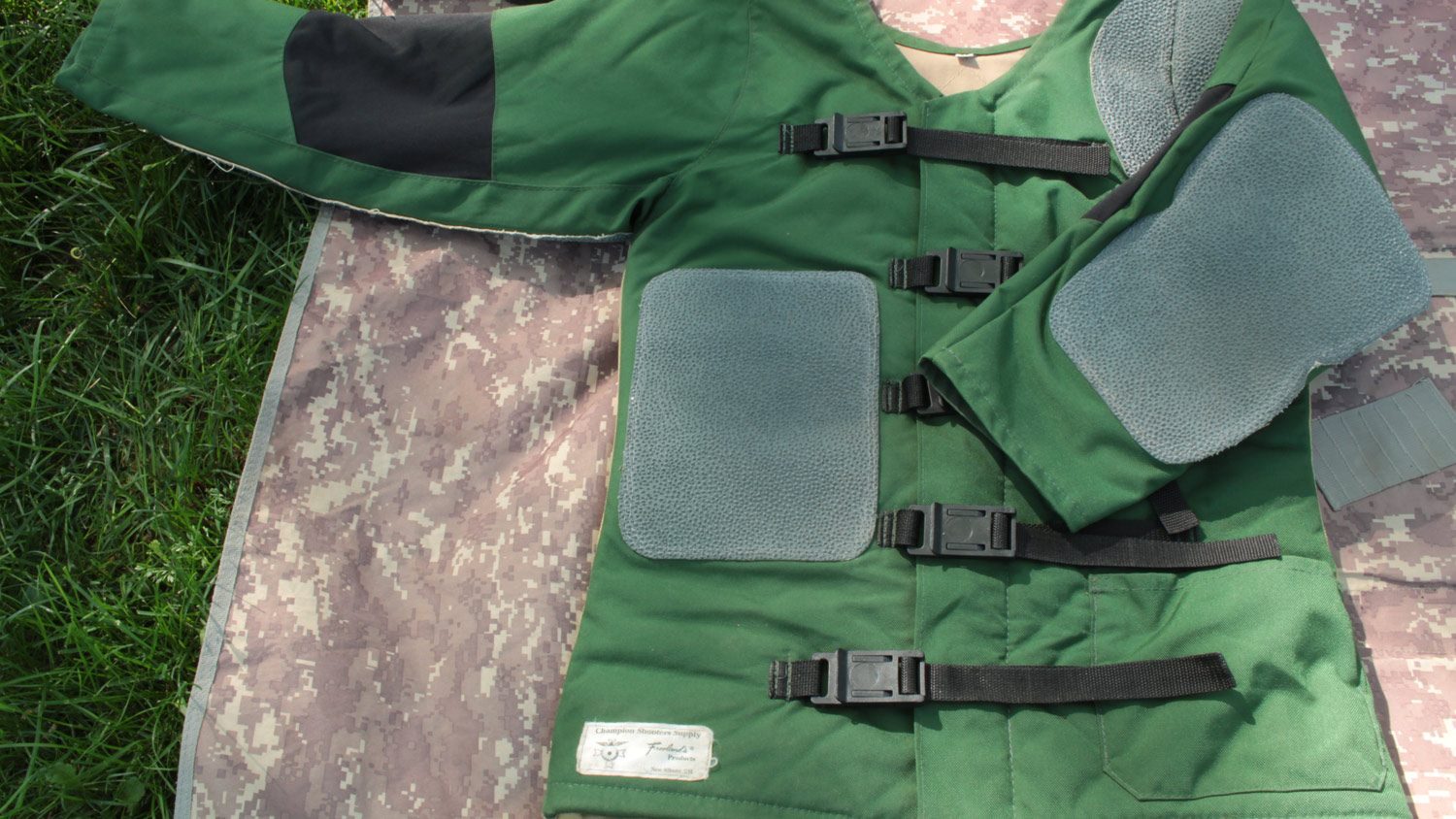 A shooting coat is a tight fitting coat that supports your lumbar and helps minimize sway when shooting while standing. Most jackets do this well, but they become nearly useless for other positions. The Freeland coat covers this shortcoming. The folks there designed this coat to be buckled in a way that it supports your lower back not only in the standing stage, but during the sitting stage as well. The coat also has an aggressive gripping material on the shoulder, chest and arms that nearly lock together when assuming a proper standing or seated position. The extra padding in the elbows also goes a long way in the prone position.

Slings are allowed (and even mandatory to have installed) in Service Rifle. The typical sling, whether leather or canvas, produces a fair amount of pressure and discomfort across the back of your hand during use. In addition the warm weather that is typical of match season will likely cause some perspiration; this will help with slippage. Comfort is always paramount for accurate shooting; stage number four is really just about being the best at lying down. A nicely padded shooting glove goes a long way to provide comfort and in turn, stability. The cushion also provides a buffer against the magazine well, should you find your best grip that far back on the rifle.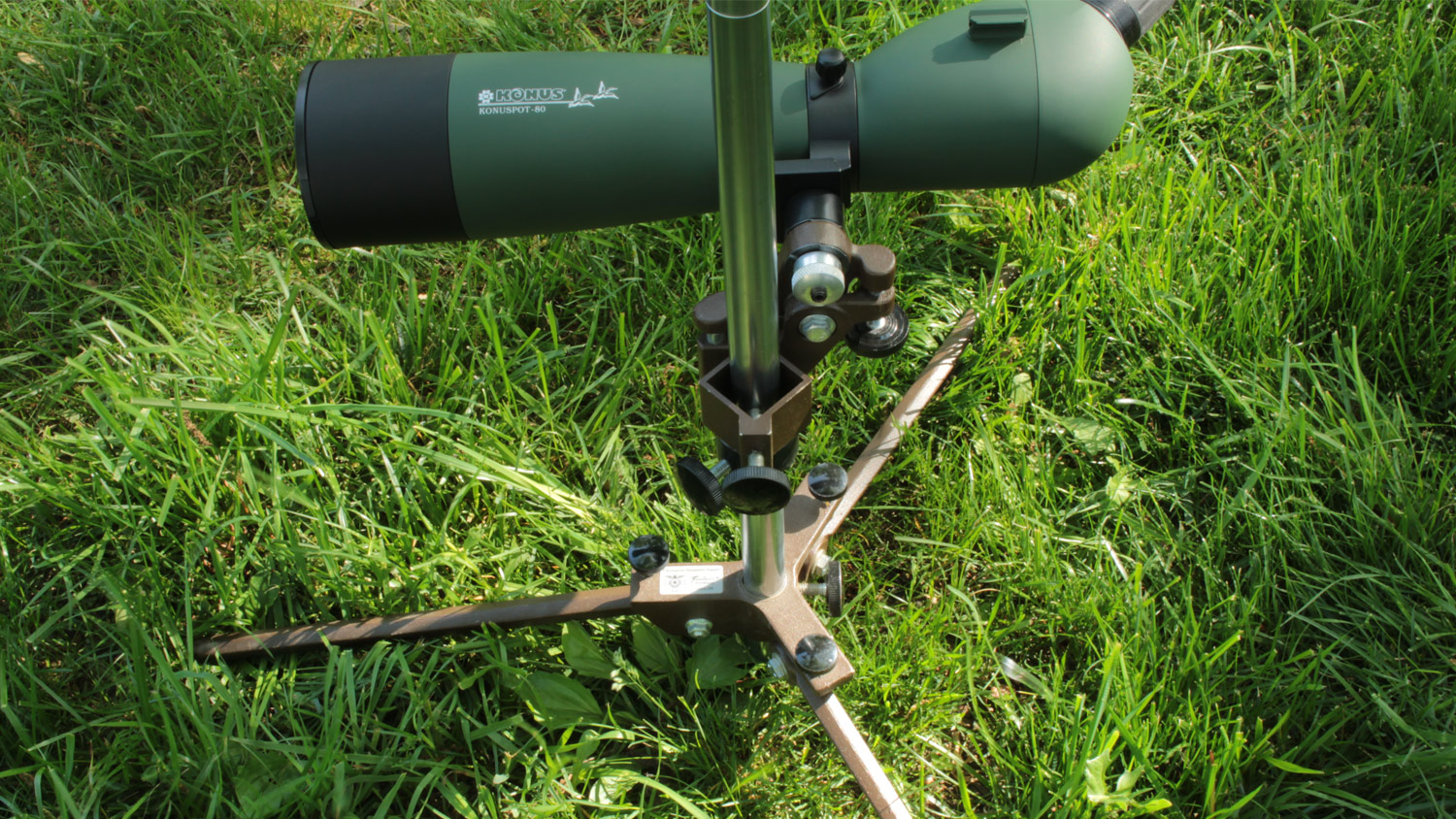 Finally, it doesn't matter how well you shoot if the wind is blowing your groups 3 MOA off the paper, which brings us to a
spotting scope
and stand. Spotters can be as inexpensive as $40 and as costly as several thousand. Like any other market, someone out there has found a way to make something good that's very affordable. In the Service Rifle circuit, Konus is the best-kept secret.
For under $200
, you can pick up a Konu-Spot 80 and spot your hits all the way out to 600 yards. Mounting your glass properly is just as important. Standard tripods don't really work out well for Service Rifle, as the large footprint keeps the optic a bit too far from your face, and they are usually useless for prone. Single pole "freehand" stands work out much better, as you can adjust your scopes height and keep it just inches from your eye when shooting.
Once you have some basic gear go get yourself some training like that which you would find in an NRA Basic Rifle course and spend some time practicing. Whenever I prep for a match I take an honest evaluation of myself and my weakest stage and put in a lot of work. At the end of the day, Service Rifle is about getting back to basics and simply
enjoying the sport of shooting
.
See more articles by Frank Melloni: