So, you want to buy a shooting coat. If you think, as I once foolishly did, that's all there is to it, you'll probably be surprised at just how specialized shooting coats can be.
Shooting coats come in about as many varieties as Baskin-Robbins has ice cream flavors, each of which serves a distinct shooting taste. From high power to 3-position smallbore, each shooting discipline has at least one coat specifically designed to help you shoot more efficiently. Jackets range from the low hundreds to thousands of dollars for a custom-made jacket. If you do your homework properly, suiting up in your new shooting coat will, at the very least, be comfortable. It will also help your shooting development immeasurably.
The benefits


Shooting coats are designed to do three main things: give you a non-slip grip in the shoulder and elbow areas; provide a limited amount of support in each shooting position—especially standing; and give your body some padding. All of this adds up to give you a more stable shooting position, which translates into more hits in the X-ring.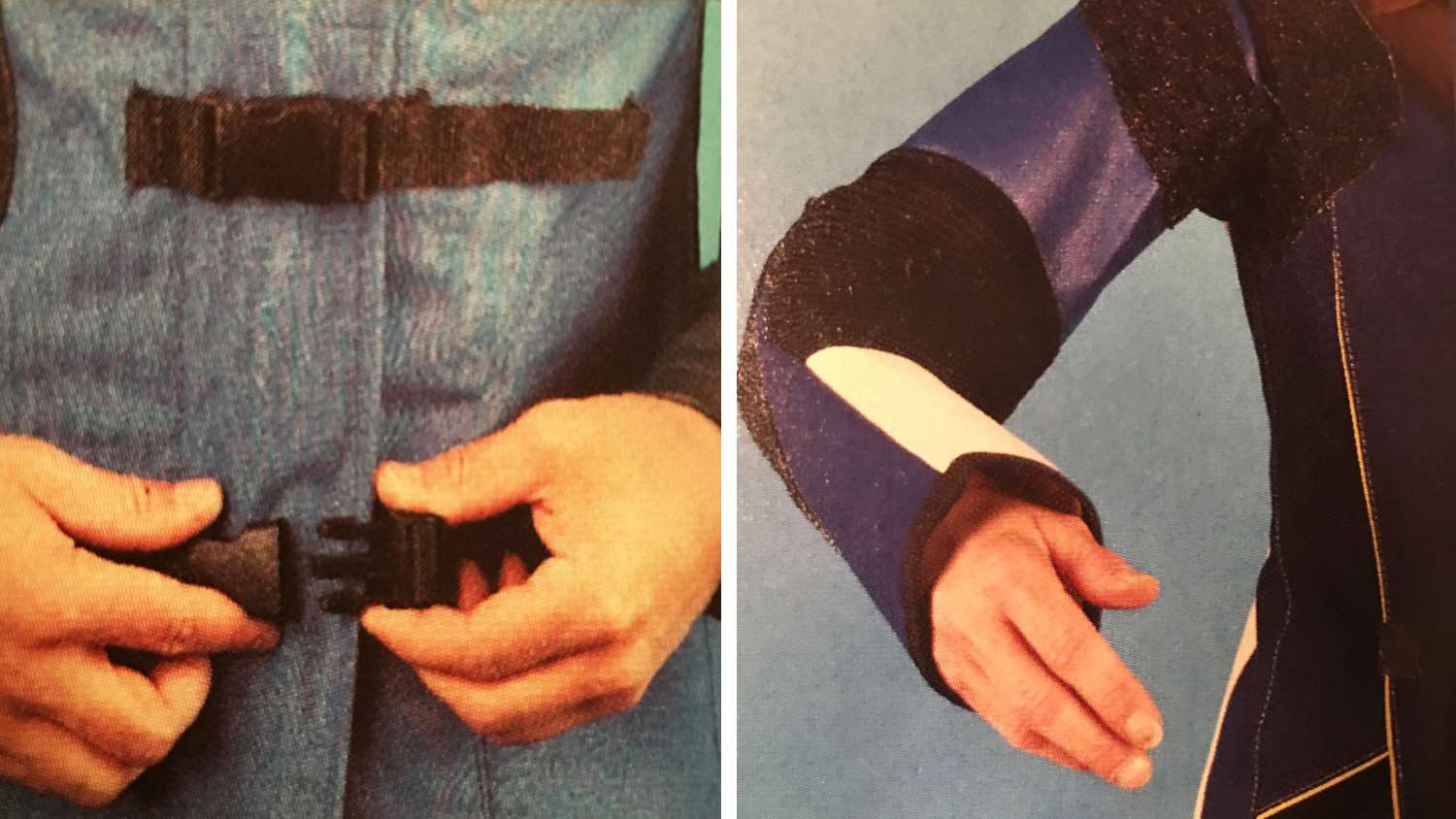 A shooting jacket helps you to support your firearm properly and for longer periods of time than you would otherwise be able to. No matter how much you can bench press, the first time you heft a high power rifle designed for long range shooting, you'll appreciate this. High power guns aren't the lightest one in the stable by a long shot—my DCM AR-15 tips the scales at nearly 15 pounds.
But don't think that smallbore shooters have it any easier either. Unerring buttplate-to-shoulder contact is just as important here. In fact, the smaller bulls and tightly packed scoring rings make precise alignment of shooter and gun even more vital. The same goes for air rifle shooters, who aim for a center ring the size of a pinhead. Movement is the enemy, no matter what you're shooting.
What's your game?


Your shooting coat will determine what types of matches in which you can legally compete. Once you've picked a discipline or two in which to concentrate your efforts, the mist of confusion surrounding shooting coats thins considerably.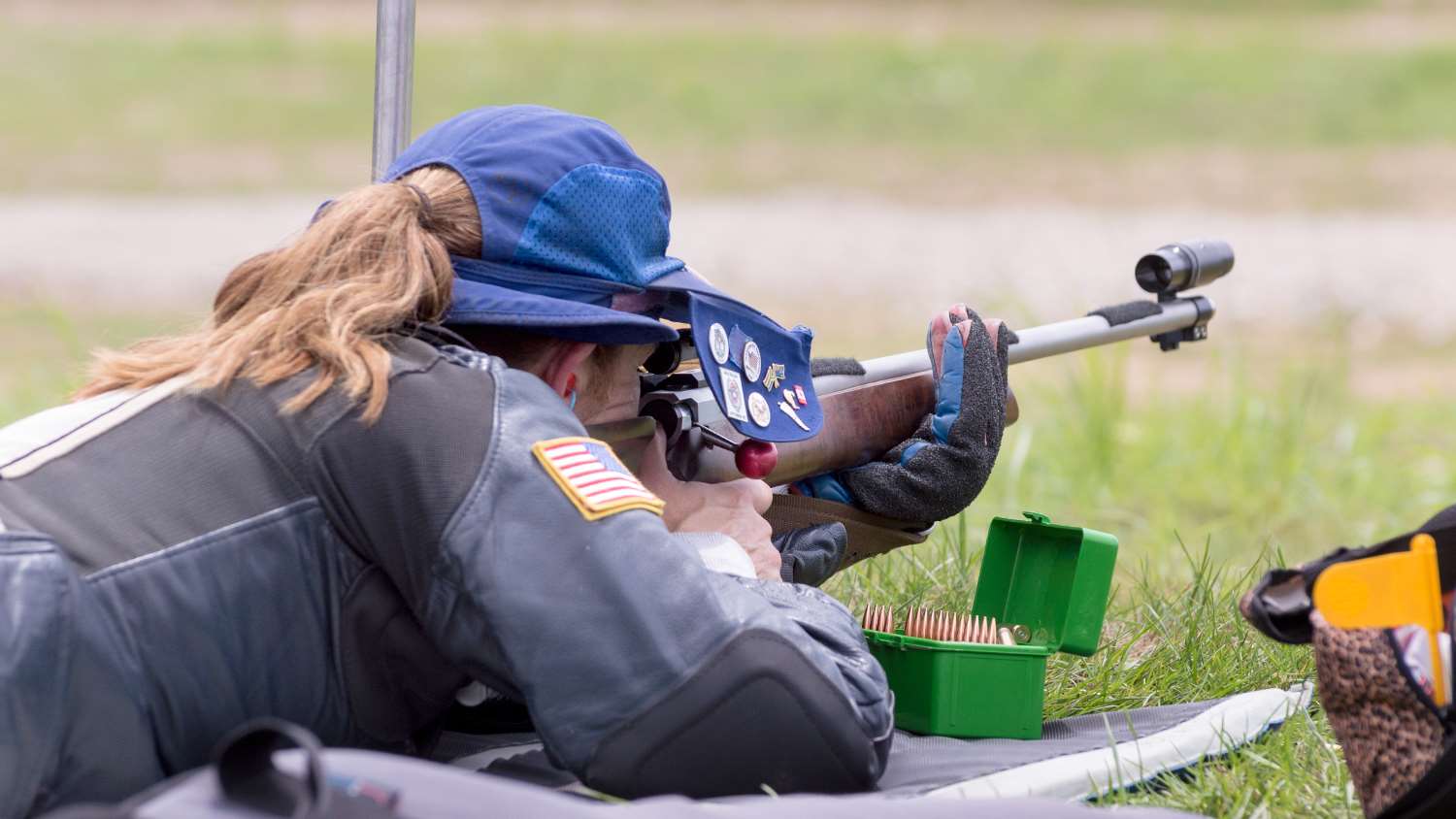 Shooting coats fall into three general categories, based primarily on the level of support they provide to the shooter. Soft jackets provide the least amount of support and are typically (and effectively) used as training aids to get new shooters used to firing while wearing a shooting coat. International-style jackets—arguably the most versatile—provide you with an intermediate level of shooting position support and allow you to compete in a wide variety of shooting disciplines. Heavy coats transfer the greatest amount of position support to the shooter. Used almost exclusively in high power competition, these jackets are thicker and bulkier than their international-style cousins.
For most shooters, international-style jackets offer the best bang for the buck. These jackets are legal in almost all shooting competitions. Coats in this category seal together with buttons, most of which can be moved slightly to fine-tune the fit. If you're new to the sport, plan to switch between air rifle and smallbore, or if you want to shoot at the collegiate level, you'd also do well to stay in this category.
If you're a die-hard high power shooter or want to compete only in NRA leagues, you've got a few more options in addition to international-style jackets, which are largely legal across the board. High power shooters, especially, will want to look at so-called heavy coats, which may offer additional advantages specific to their shooting aspirations. These coats are cinched together via a strap or buckle arrangement that allows for an extremely snug fit. Heavy coats, however are not permitted in international competitions; their use is restricted solely to the high power and national NRA arenas. Whichever route you choose to follow, be sure to consult the
rulebooks
for the specifics.
Also available are lightweight "soft" jackets, used by many clubs to introduce beginning shooters to the many benefits provided by shooting jackets. These jackets provide very limited support, especially to critical areas like the lower back.
What to look for


Shooting coats, at least as far as the bells and whistles go, have largely become standardized. You'll find most of these options in shooting jackets from all categories.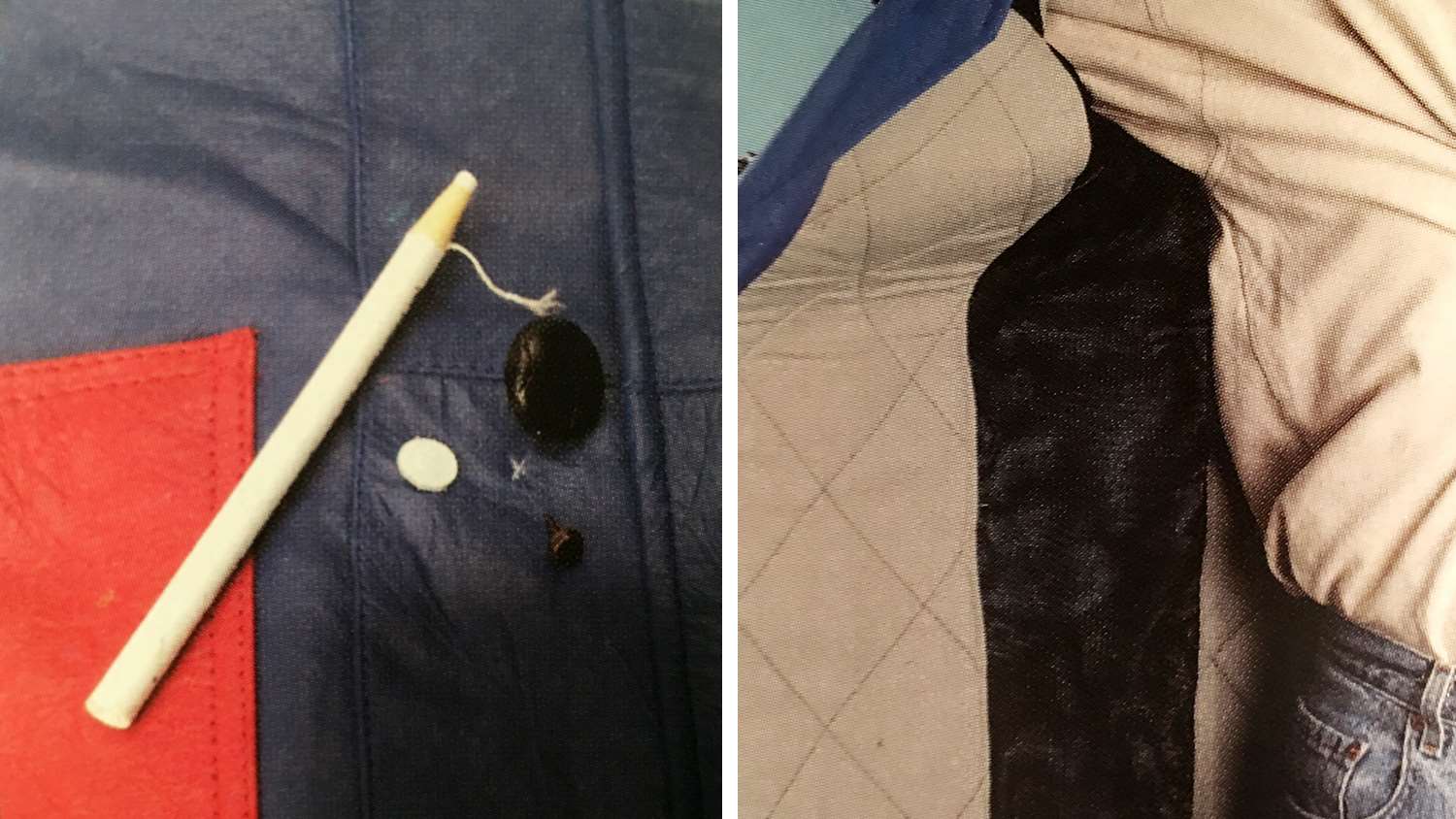 First, reinforced no-slip shoulder and elbow pads should top the list. These can be made from material ranging from cowhide all the way to advanced no-slip synthetics that feel like 40-grit sandpaper. All you should worry about here is friction. This is one time you want it, and a lot of it. Friction helps you keep your elbow pinched to your chest, it keeps your riflestock nestled firmly in the meat of your shoulder, translating to more energy and mental focus toward sight alignment, trigger control and the like.
Elbow-pads come into play in the prone and kneeling positions, as well as in standing, so make sure that whatever material they're made from, they grip well enough to satisfy you. They'll be in contact with quite a few different surfaces—your shooting coat, your shooting mat and whatever type of pants you choose to shoot in.
A jacket take-up strap is something for which one should definitely be on the lookout. This comes into play when you're getting settled into the prone position, and keeps your shooting jacket from bunching up around your shoulder and interfering with the riflestock's purchase on your shoulder. These come in several varieties.
A sling holder is a handy feature that, though not a necessity, makes your shooting life a little easier by keeping your sling where it belongs. It shouldn't be a deal breaker, but it's a nice touch.
A padded collar is also a nice touch, but a folded towel or thick shirt often works equally well in preventing the back of your coat from trying to bite into your neck.
Coats are usually designed and sewn together with different materials making up several panels on the coat. It's best to talk to your coach, someone in the know as your local club or even consult with a sales representative from a major shooting coat supplier to find out what styles are available to meet your specific needs. Overall though, you should be on the lookout for a coat that has reasonable firm panel construction in the lower back area, as it's here that you need most of your support, especially in the standing position. If you find a jacket with the options you want, quality overall construction, neatly stitched seams, and a snug but not suffocating fit, it will serve you well for years to come.
Get fit


Shooting coat sizing is what will make or break you. You can live with or without a few options on the coat, but you can't do anything about something that doesn't fit you properly in the first place.
Sizing is perhaps the biggest area of confusion for newcomers and veterans alike. Don't expect your shooting coat to fit and feel like a sport coat or blazer. Shooting coats aren't designed to be comfortable when you're standing around with your arms at your sides. They're designed to work when you've got a rifle in your hands.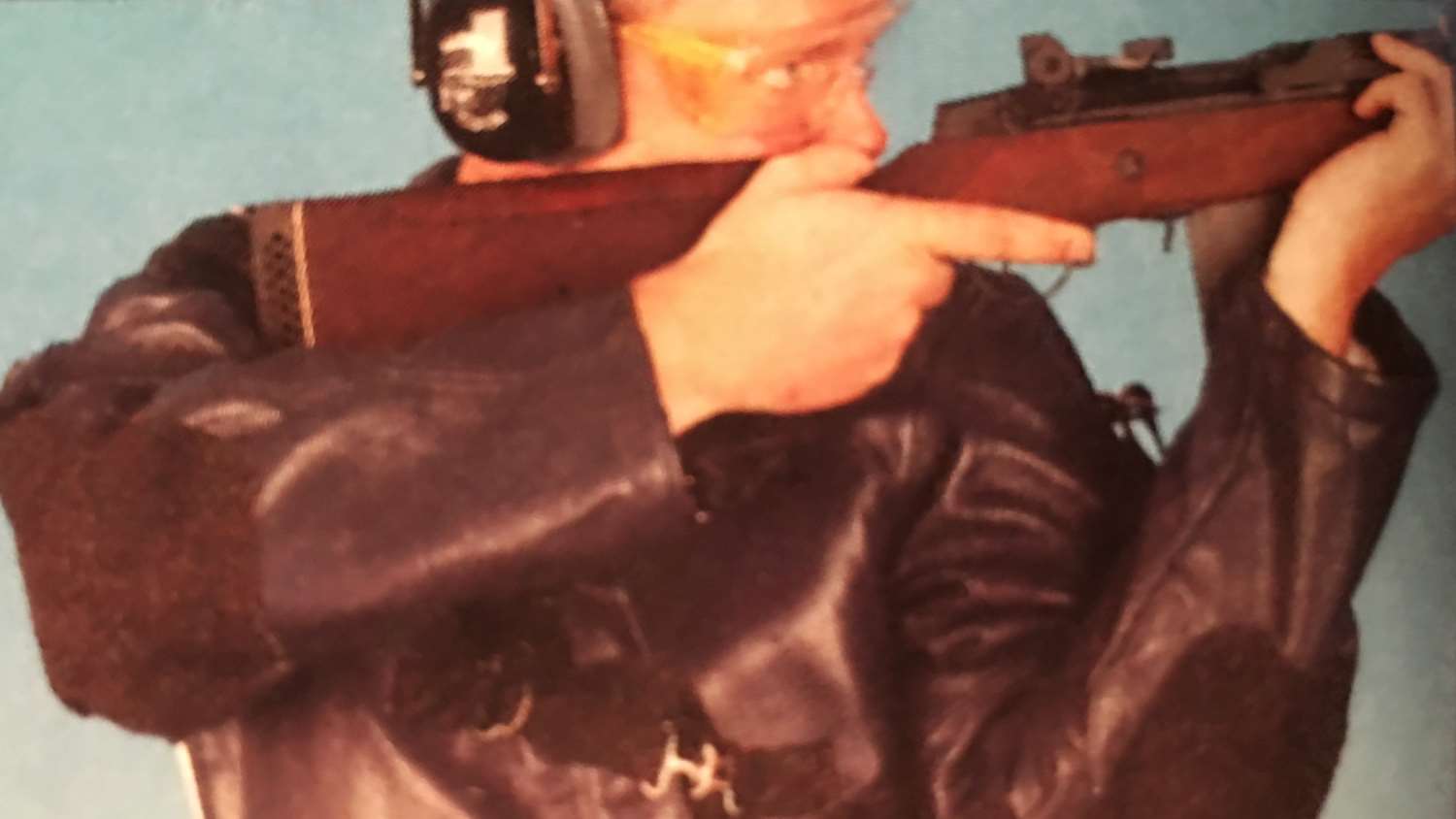 It's very important to try on each shooting coat that you consider buying. It's also smart to buy your coat from a reputable dealer or someone that deals with shooting coats on a daily basis, so you won't have any problems if you need to return your coat for a smaller or larger size. Most dealers will also be able to mail you a sizing kit, or tell you what parts of your body need to be measured for the best fit possible.
The most critical area in a shooting jacket is in the shoulders. A quick and accurate way to see if the coat you're trying on will work for you is to hold both of your arms in front of you, with your forearms at a 90 degree angle to your upper arms. With a proper fit, you should just barely be able to touch your elbows together. If you can't get anywhere close, jump up a size. If it's way too easy, you'll need to go smaller.
The overall length of the jacket shouldn't be any longer than your balled fists when your arms are at your side. Your sleeves cannot extend beyond the wrist of your supporting arm in the kneeling or prone positions. A problem in either overall length or in sleeve length isn't too big of a deal; your local tailor will most likely be able to remedy it for you.
If you're buying an international-style jacket, check your rulebook for the correct positioning and spacing of your buttons and how much overlap is required on your jacket. If your jacket overlaps by at least seven centimeters you're golden; your buttons must be within 10 centimeters of the edge of your jacket.
Remember that it's highly unlikely that you'll find a jacket that fits perfectly off the shelf, unless you go to the additional expense of ordering a custom jacket—an option worth considering if you're really serious about improving your performance.
If you're just starting, don't overlook used shooting jackets. Because young shooters grow rapidly, used jackets are an especially good value to consider.
Shooting coat sources