Own a 16-inch barreled AR-15 with a collapsible buttstock and iron or optical sights? Learn the art of accurate marksmanship by becoming a high power rifle competitive shooter.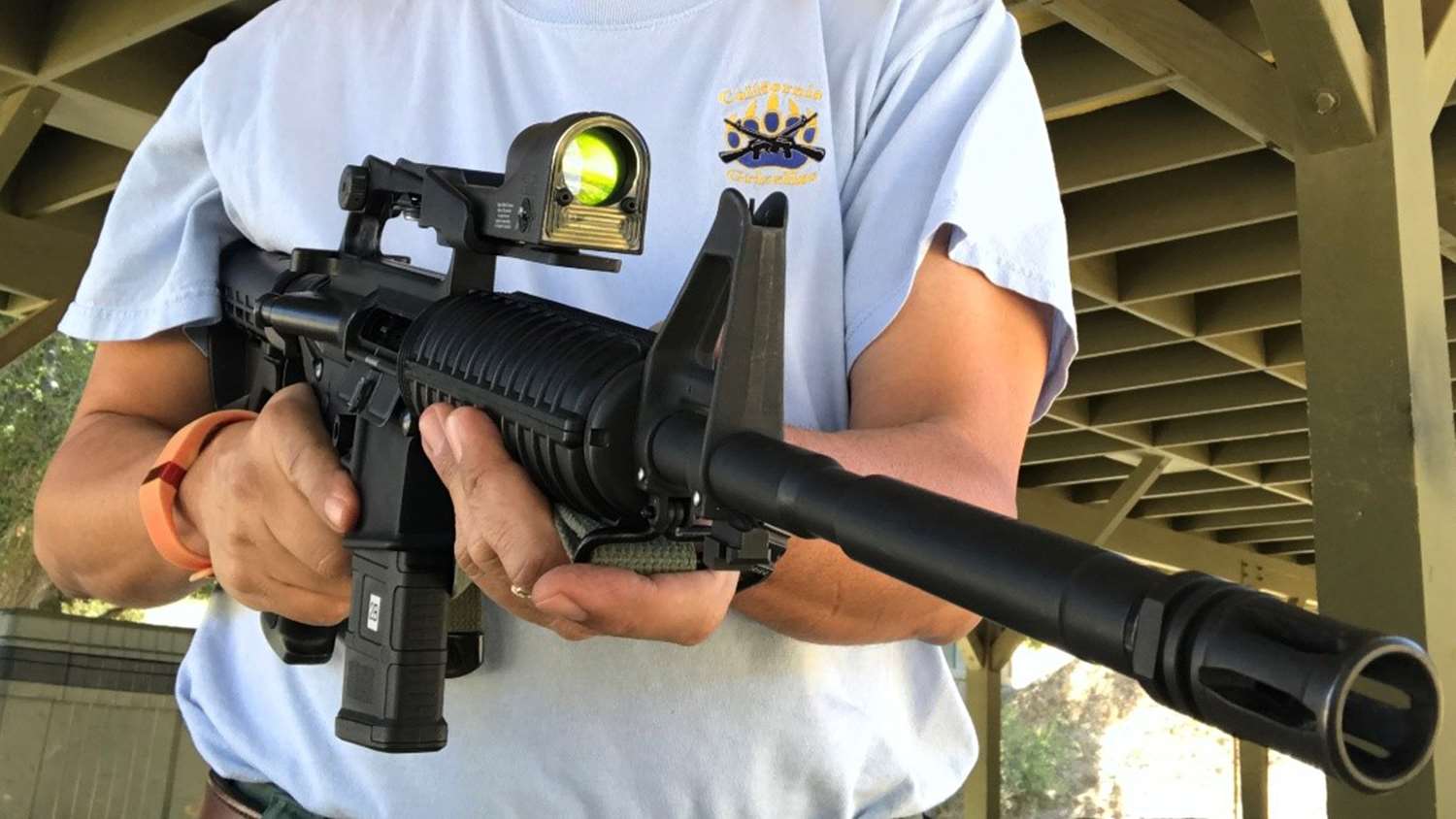 Getting started in high power rifle competition is easy. Here's five things needed to begin:
Any AR-15 in any configuration. (The rifle used for the photos in this article was stripped down to nothing, even removing the Trijicon Reflex sight.)
Two 10-round or higher capacity magazines.
Ammunition that will reliably function in your rifle.
A cheap military-type web sling.
Any range where you can place a bullseye presenting 6 minutes of angle (MOA) wide at the distance it is posted. That's a 3-inch one at 50 yards, a 6-inch one at 100 yards, and a 12-inch one at 200 yards. While learning the sport, you can use official NRA/CMP targets, or pasted-on "shoot and sees."
At first, there's no need for
fancy gear like shooting coats or other accessories.
Beginners don't need a custom-built Service Rifle with a free-floated Krieger barrel, Geissele trigger, UBR stock, pinned ¼- x ¼-minute iron sights, or a fancy optic that weighs 14 pounds. Your quest for now is to learn the fundamentals―not to spend a fortune.
You will have to learn how to shoot from four positions:
Slow fire standing or offhand shot loading one round of the time.
Rapid fire sitting shot as a string of 10 shots in a time limit of 60 seconds with one magazine change.
Rapid fire prone shot as a string of 10 shots in a time limit of 70 seconds with a magazine change.
Slow fire prone shot loading one round at a time.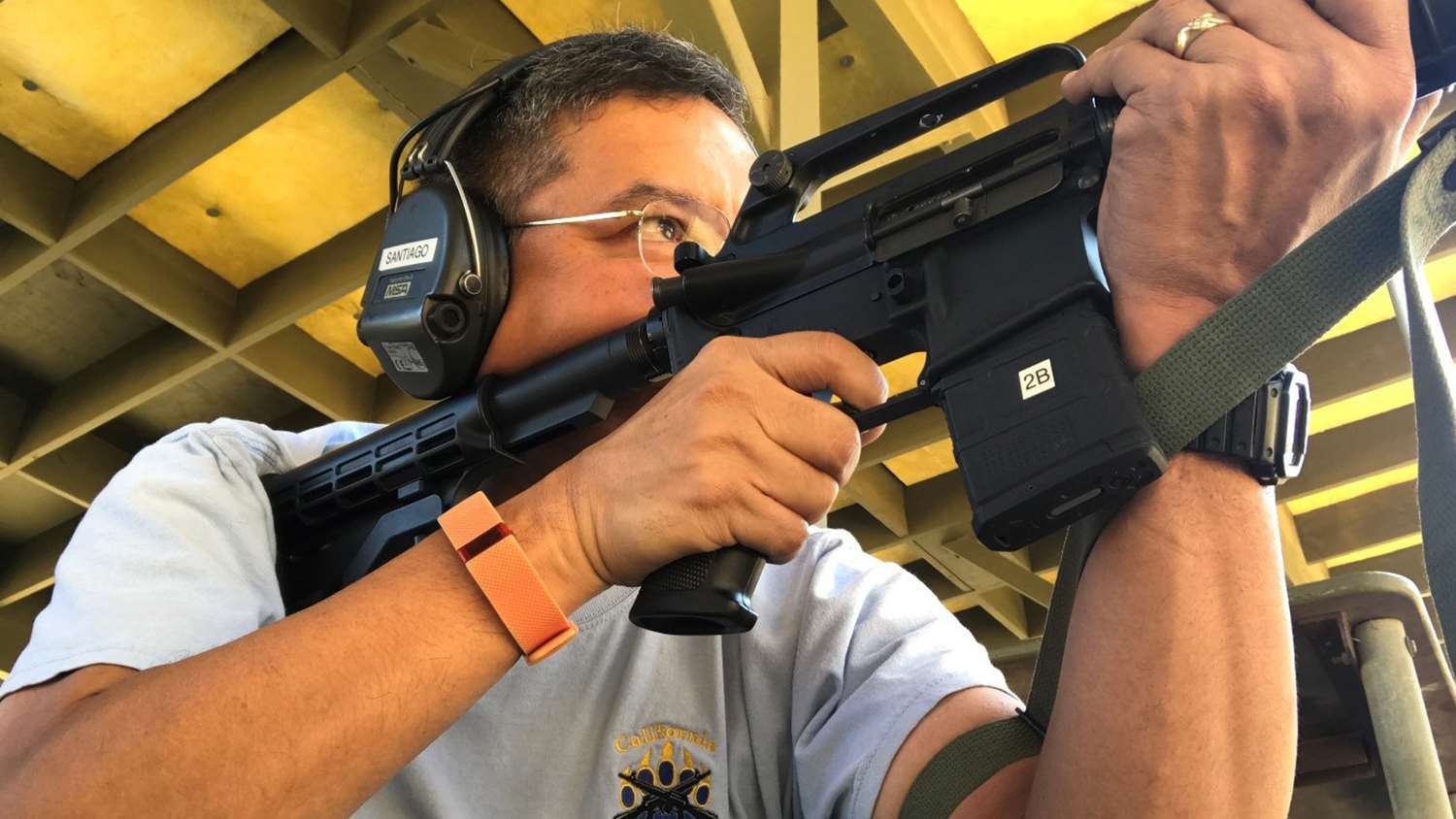 For the rapid fire stages, load two magazines with two and eight rounds, and shoot the two-round mag first. Learn to use the sling to improve the stability of your shooting in the sitting and both prone stages. High power is a simple game that anyone can practice on their own. Learn more about high power rifle shooting from sources like personal coaching, books, online research and watching videos (YouTube has many informative videos). When ready, compete for fun and learning in a local match.

To find a match, search for a gun club local to you that sponsors high power rifle matches. (One great way to do this is by visiting SSUSA's Coming Events section.) These come in either CMP or NRA courses of fire. Either one will do for your next step as a beginning shooter. Find a club that sponsors what are called "reduced course" matches. These tournaments are typically shot at either 100 or 200 yards. They work perfectly for someone coming to the line equipped with a 16-inch carbine. It's better to avoid what are called "full distance" matches (shot at 200, 300 and 600 yards), so you can learn the nuances of working with your rifle's sighting system to compensate for the ballistics as the distance changes during the match. That's something to figure out later after gaining confidence in your position technique. Shooting is about skills―building blocks, built one on top of another. That's how we all get good at this sport. As you work on the fundamentals, you will improve.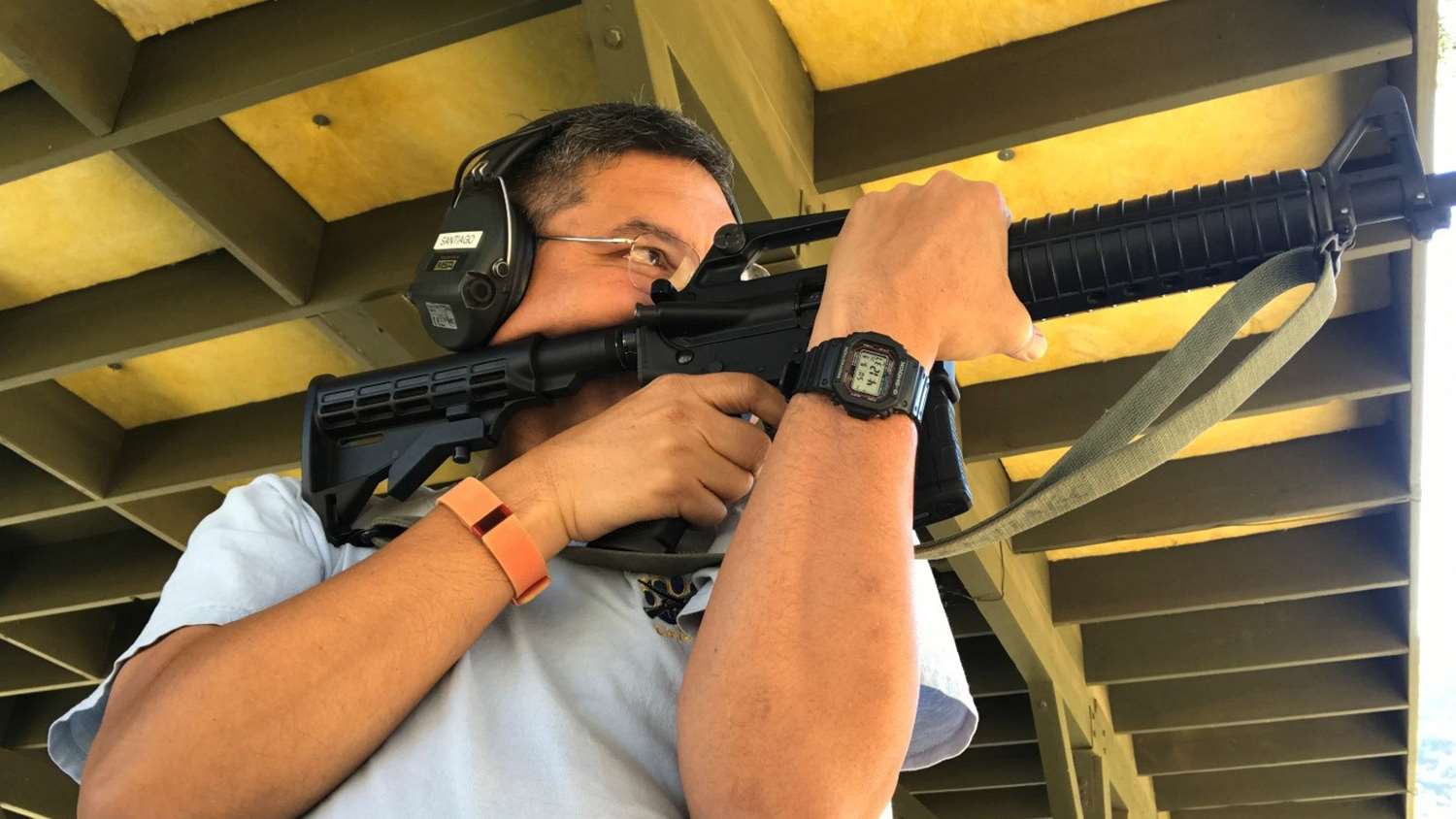 Advice for clubs
Run reduced course matches aimed at beginners.
Make it your goal to have ⅓ of the competitors at your club beginning shooters.
Have a plan to accommodate shooters with any AR rifle.
Put muzzle brake people on the same relay, or at the far end of the firing line.
Treat beginners as Marksman class for prizes, even if you list them as Master Unclassified in your official NRA reports.
Reward the effort; if your budget allows, make the prize for the top Marksman/Sharpshooter class shooter equal to the match winner. It's paying forward. We owe a debt to those who taught us to pass it on.