Traditional NRA High Power Rifle competition, also known as "Across the Course" (XTC), requires that your arms and body support the full weight of the rifle while shooting targets from multiple positions.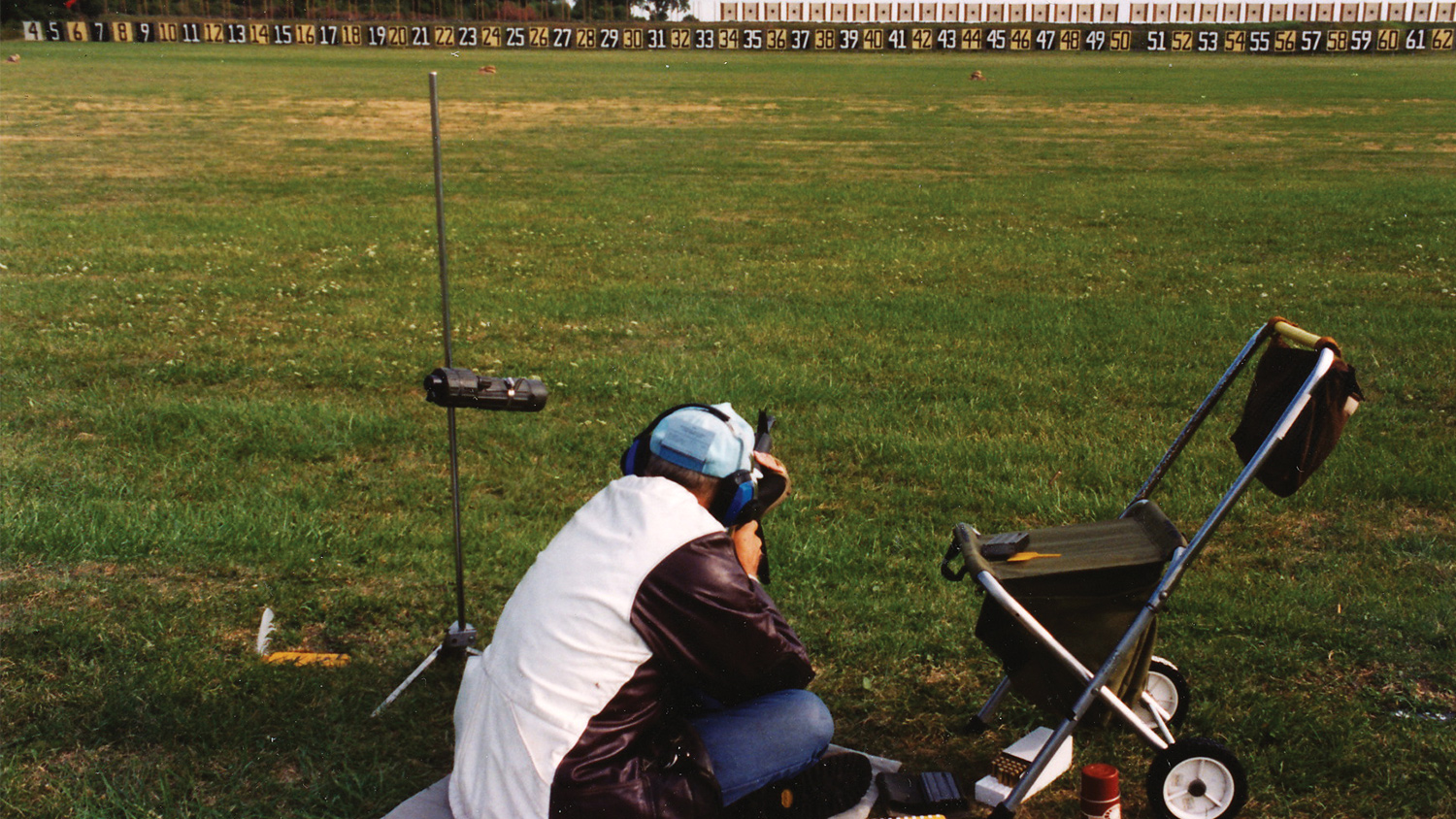 Typical High Power XTC competition includes standing and rapid fire sitting at 200 yards, both at a target with a seven-inch 10-ring (aiming black 13 inches) and rapid fire prone at 300 yards. Slow fire prone is shot at 600 yards.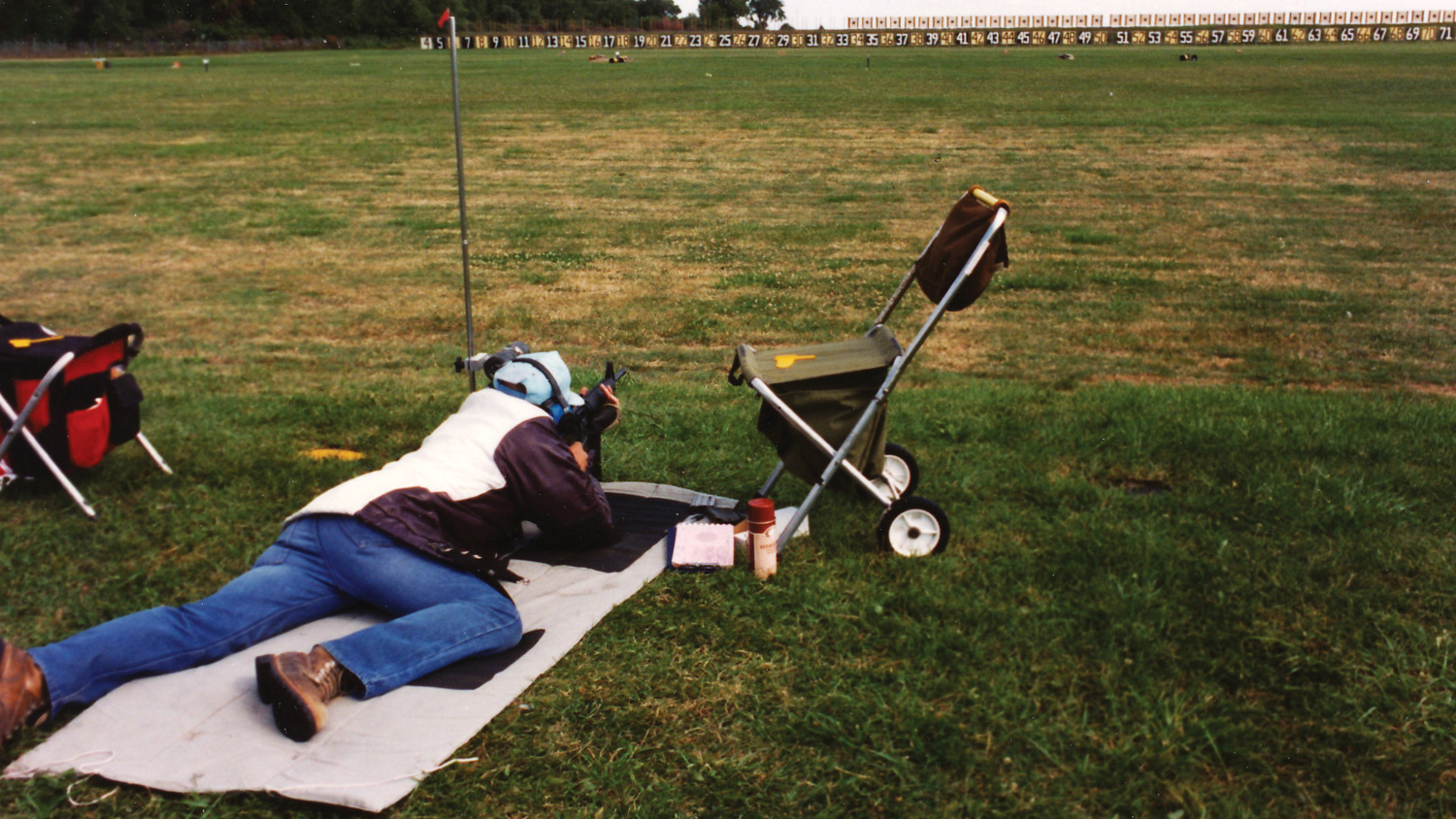 The 300-yard target has the same ring dimensions as the 200-yard target (seven-inch 10-ring) but the aiming black has one more ring (19 inches). Spotters are placed in each shot hole and numbers of shots in each scoring ring are recorded on a chalkboard hung on the target face during scoring.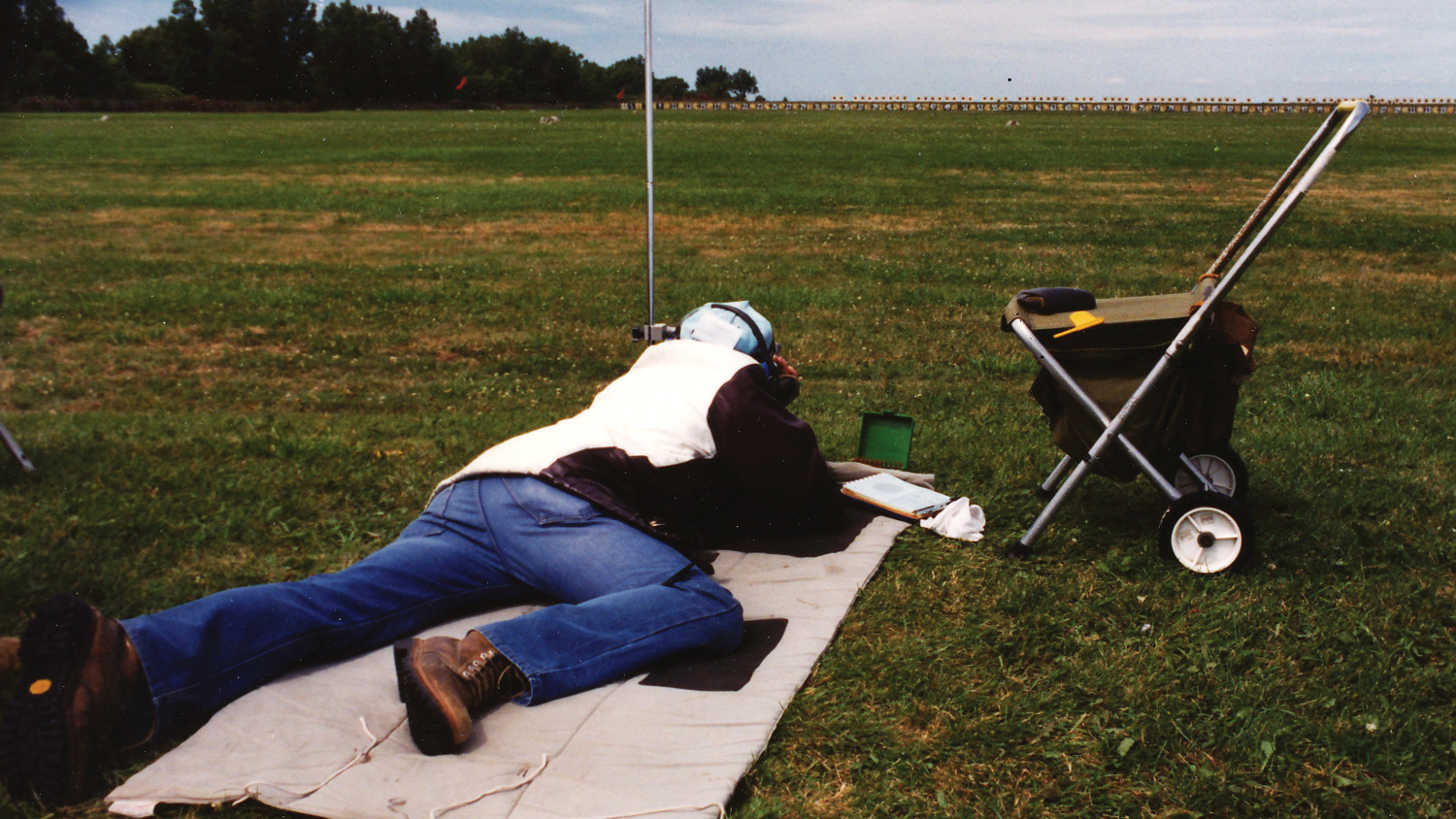 Close up, the 600-yard target seems big enough (12-inch 10-ring, aiming black 36 inches) but in shooting it often seems to shrink and become particularly elusive—especially when the wind blows and the mirage flows.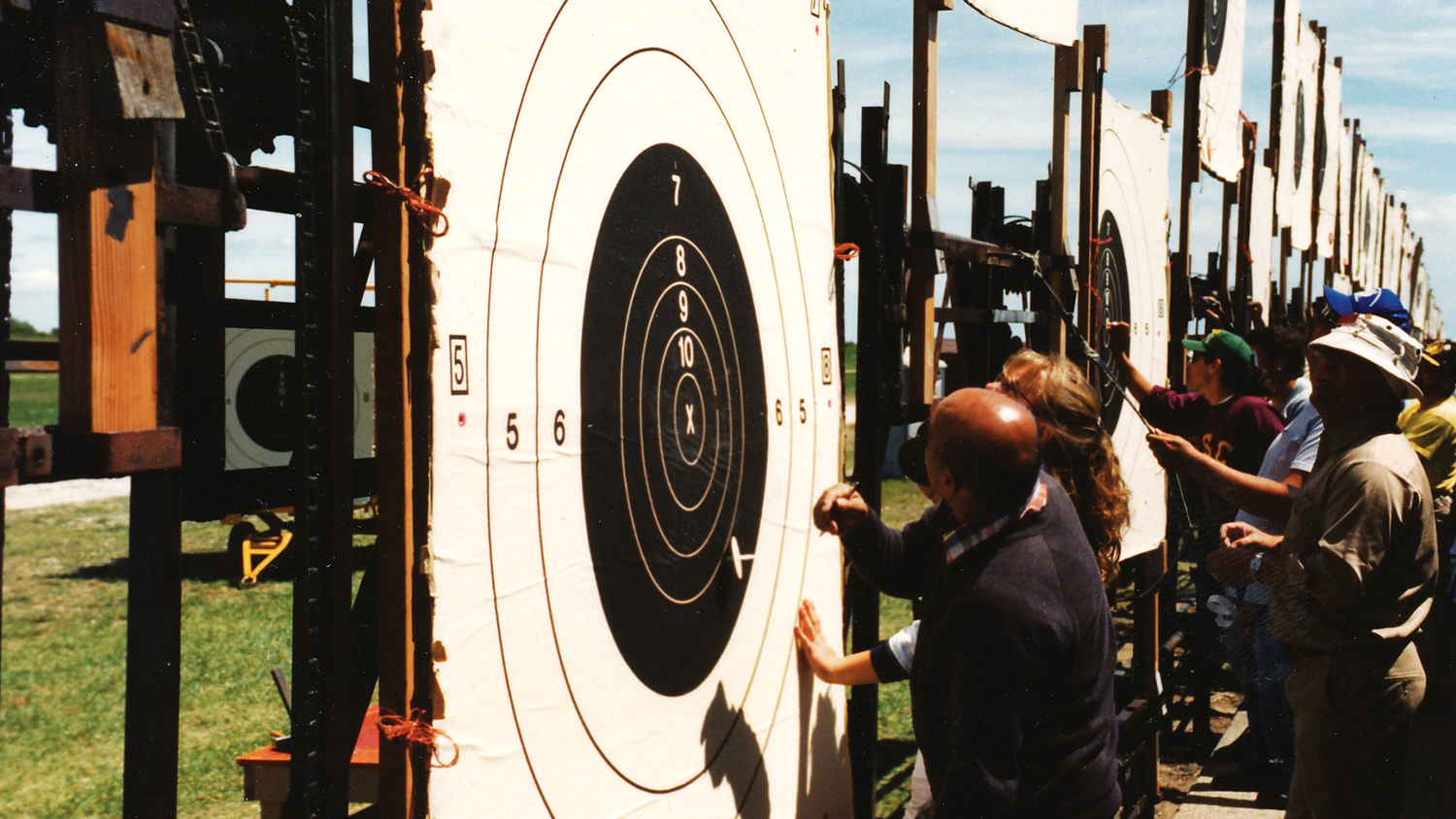 Learn more about NRA High Power Rifle competition.