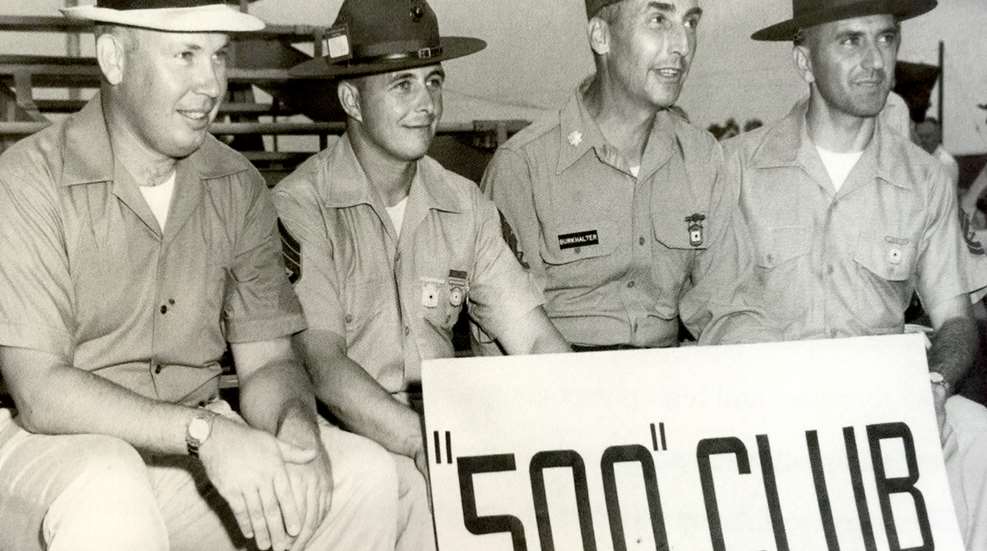 Enjoy this photo from our Camp Perry archive.


Assembled here are four of the five members of the "500 Club" (as of 1966)—those who fired a "clean" score of 500 over the High Power Regional course of fire.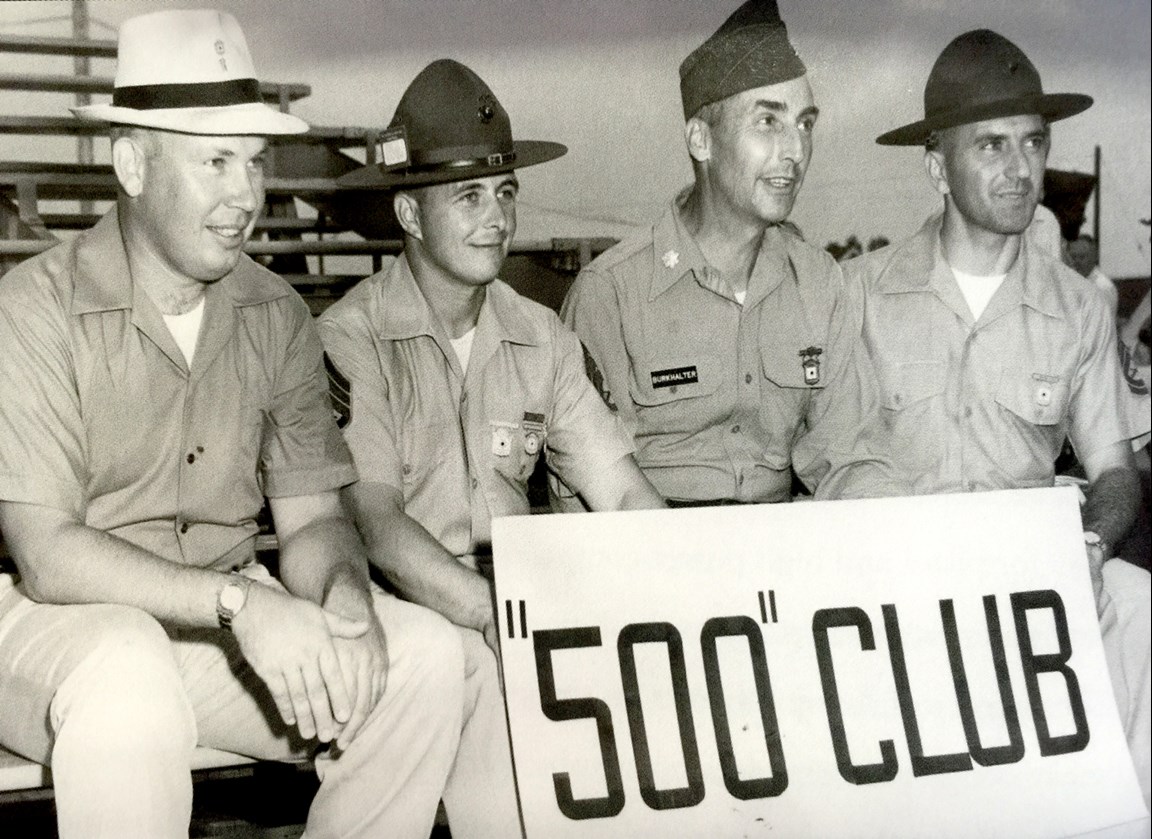 Left to right, they are: Middleton Tompkins, Donice Bartlett (USMC), Sam Burkhalter (USAR) and Michael Pietroforte (USMC).

Missing is Eric England (USMC). 

Learn more about Camp Perry and the NRA National Rifle and Pistol Championships here.