The University of Kentucky's 19-year-old rifle shooting phenom, Mary Tucker, will compete for Team USA at this summer's Tokyo Olympics. Currently ranked No. 1 in the country for air rifle, Mary has made a name for herself in the shooting sports since her collegiate debut and hopes to carry that momentum into the Olympics.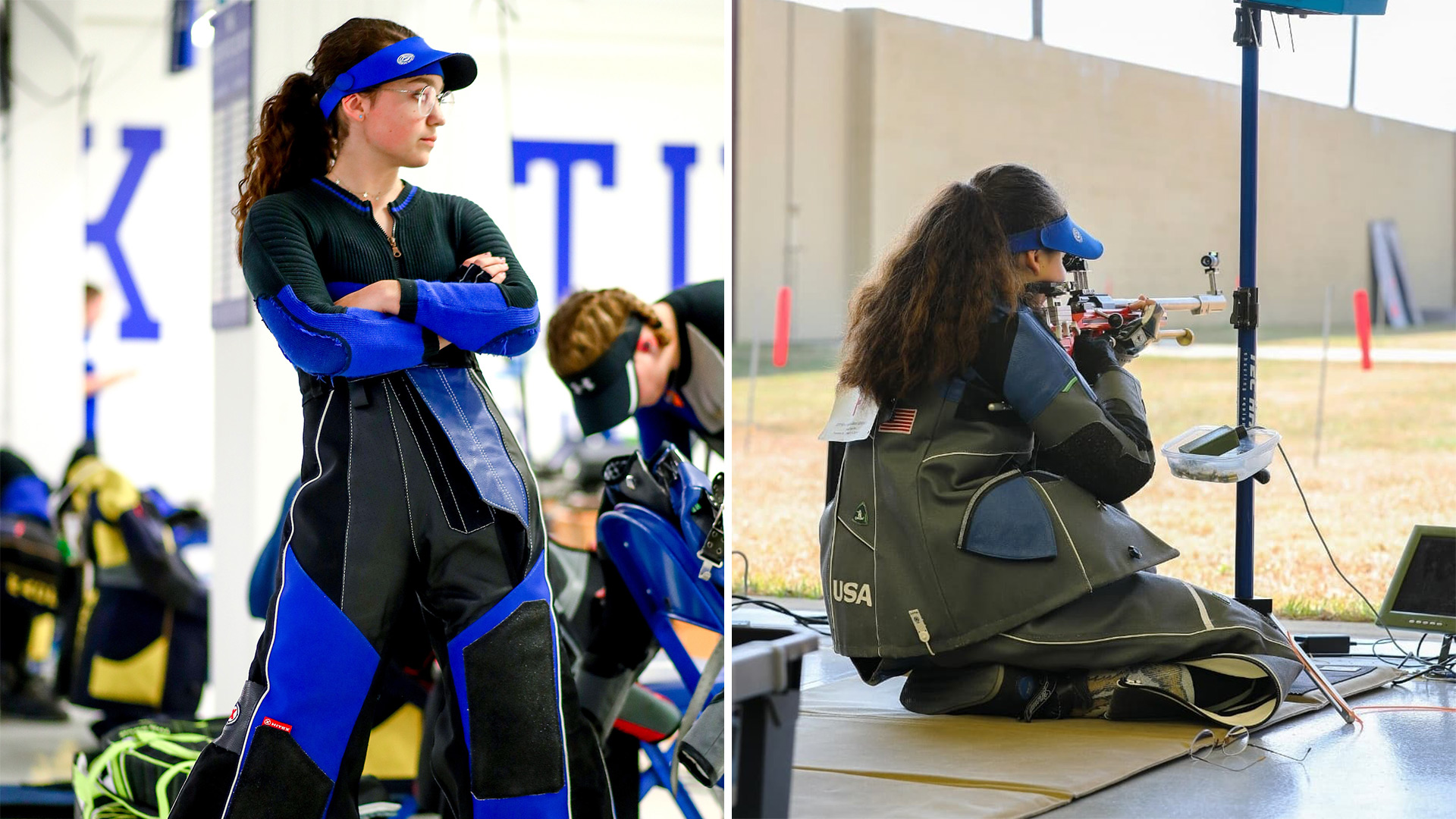 It Didn't Begin Well
When Mary Tucker's mom said she wanted her to join a sports team while attending Sarasota Military Academy High School in Florida, she didn't mean the rifle team. So, naturally, that's right where Mary headed. But things didn't go as well as she hoped for in a team sport. While working with the sporter air rifle team, she was told she was really bad at it. And Mary agreed.
For most teenagers, the feeling of failure in a sport would have pushed them to give up and try something different. However, she didn't like when her teammates and coach let her know she would never succeed. Inspired, Mary pushed herself to improve and raise the bar of her performance. She quit the team, visited YouTube, found out what equipment she needed and purchased it herself. Then, she found her own personal coach.
Untapped Potential
As luck would have it, a past rifle Olympian who lives nearby watched Mary at a competition. Recognizing her potential, she approached Mary afterwards and offered to be her coach. Imagine her excitement when Mary learned of this great opportunity to prove them wrong.
Not knowing air rifle was a collegiate or even an Olympic sport, Mary continued her training and shooting just for fun and a feeling of accomplishment and success. She didn't even know what a good score was until her first big competition. This random girl, who showed up out of nowhere, caught the eye of Harry Mullins, head coach of the University of Kentucky. That's when she learned rifle shooting was a sport at many colleges and an opportunity for scholarships. After that, other coaches from various colleges began noticing Mary and expressed interest. In the end, she became a Kentucky Wildcat.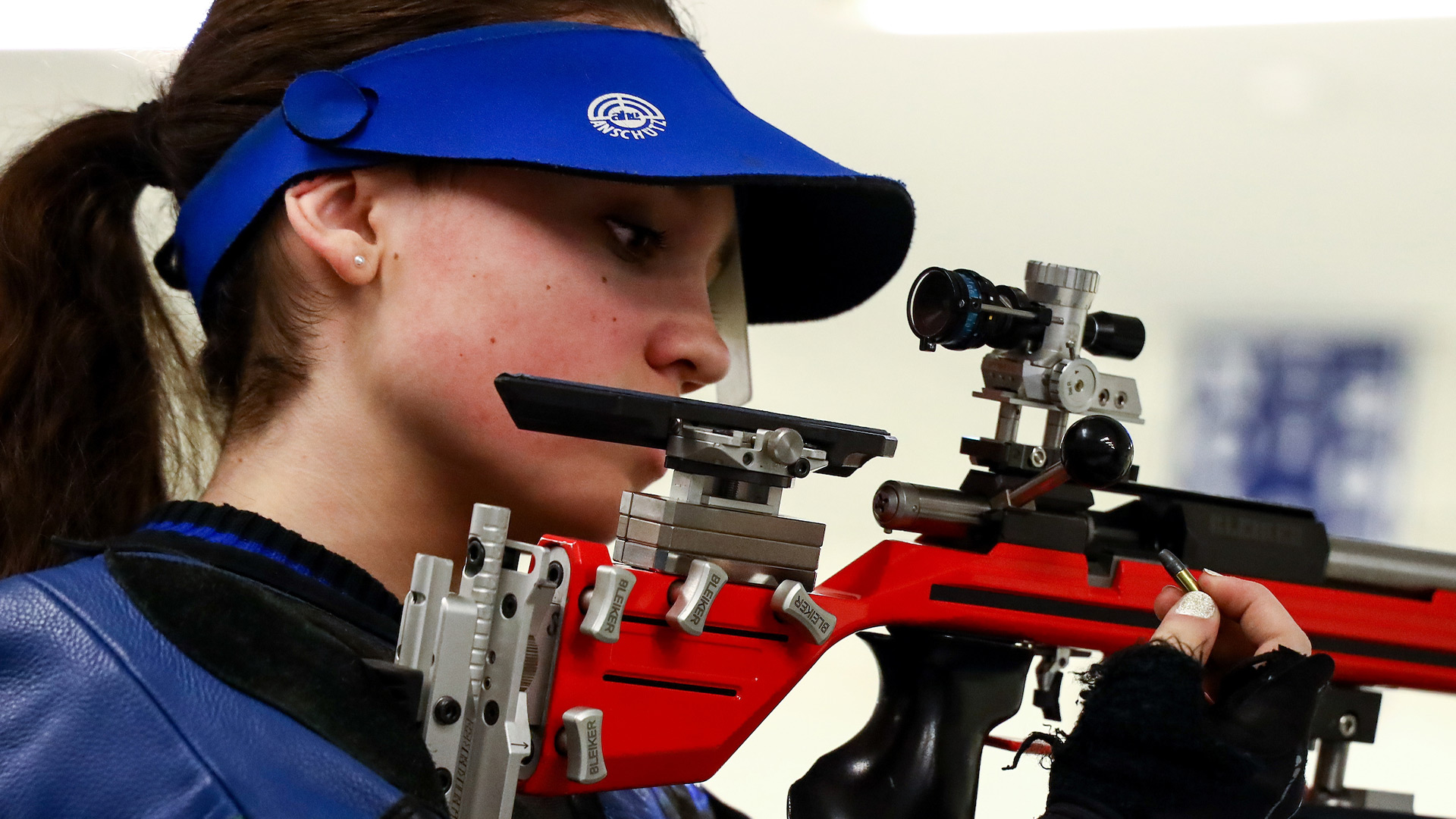 What Got Her There
Mary's performances at the previous two NCAA rifle championships (2019, 2021) were nothing but stellar. Her team, the Kentucky Wildcats, had the highest score in NCAA championship history since 2005. With 1190 points, Mary placed at the top of the individual aggregate leaderboard. She also was at the top in both rifle disciplines with scores of 249.4 in air rifle and 463.3 in smallbore. She is only the sixth shooter in NCAA history to win both disciplines.
When I asked her what got her there, this was her reply:
"I think for me the biggest thing is just practice. It's quite common for me to be alone on the range all day. People may come in for a few hours, but I practice so much more."
Mary wakes up in the morning and takes her iron supplement and glucosamine. She mentioned that this sport is hard on the joints and she's trying to be proactive. She then heads to the range to work on a training plan she created the night before. Dedicated to practice, Mary usually works on each drill until she's happy with her success. This often means spending more time at the range than she originally planned. Practicing six days a week, for five to eight hours a day, the amount of time that Tucker trains is above and beyond what most athletes practice. This is the hallmark of a driven and ambitious person.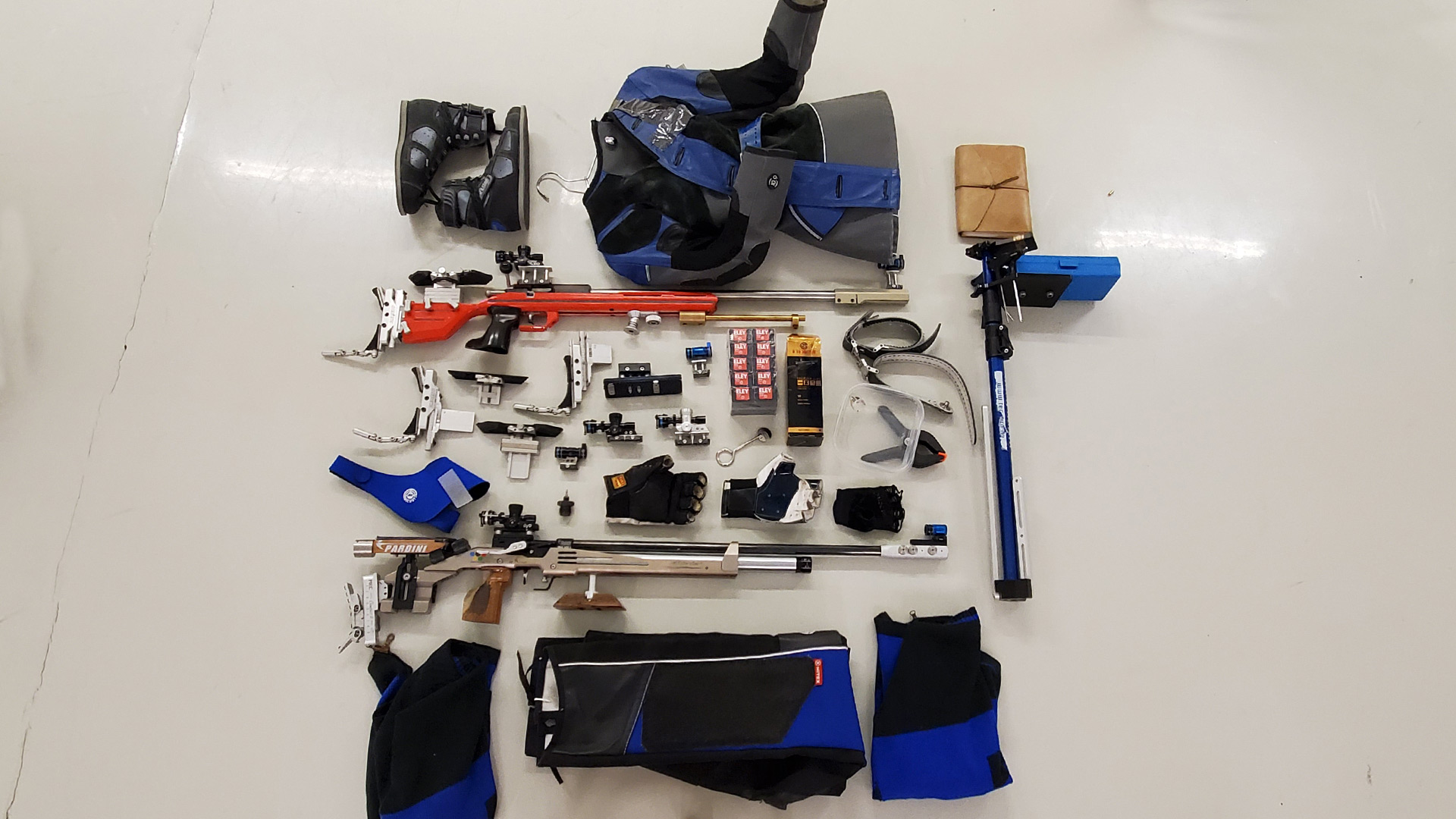 The Olympics
Nothing has changed with Mary's shooting practice routine since learning she is heading to the Olympics. She continues to treat every match like training and all her training like practice for her next match. Her confidence in herself and her abilities is quite evident.
Competitions
Mary doesn't have any complicated pre-match rituals. As she's getting her gear ready, Mary will tell herself something along the lines of, "Today's going to be a record day. I'm going to see if all my training is working. I'll learn something, and it's going to go how it's going to go." Then she steps to the firing line and does her thing. As for rituals during the match, Mary tends to wear the same clothes for the entire competition. It's a constant that she has control of during the match. One 10-day match in India, however, was the exception, as that would have been kind of gross. (Smart decision—Ed.)
It's a Jeep Thing
Although she doesn't currently own a Jeep, Mary has an affinity toward them. When she owned Jeeps in the past, she often took them off-roading. As you may imagine, things often broke. Rather than heading to a mechanic, Mary performed all the work herself. How did she learn how to fix it? Well, the same way she learned how to shoot—YouTube.
Horses
Since Mary reached the age of five, she's had horses. When she was younger, Western was her competition of choice. During middle school and high school, Mary switched to hunter and jumpers. She went to many shows and earned several ribbons. Now, with her focus on competitive shooting, Mary no longer has the time for equestrian pursuits.
College
Mary currently studies Kinesiology and has three years left at the University of Kentucky. She gets most of her schoolwork done on Sunday and Monday to allow for time with her aggressive training schedule. Mary aspires to one day become a rifle coach and work with the next group of athletes that will eventually beat her.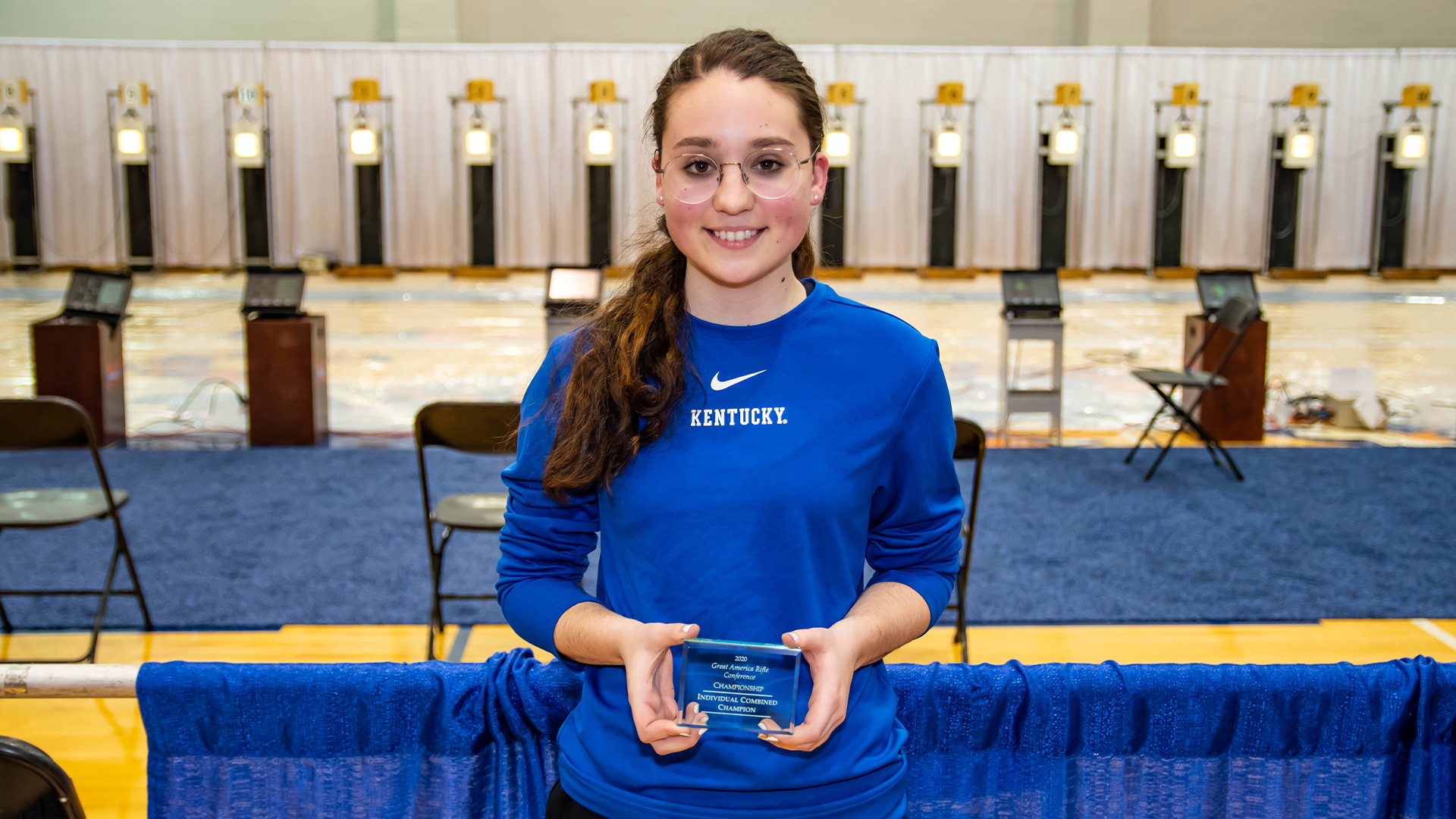 Great Sport for Kids
Mary recommends rifle shooting as a sport for kids. She believes that literally anyone can compete the shooting sports—in regardless of size, shape or strength. Plus, it's a female-dominated sport (which is rare). In addition, there is an awesome para community and even a blind shooting team.
The Future
Mary's presence in the athletic world is sure to grab the attention of many younger girls who will look to her as a role model. When asked what she would tell them, Mary said, "Work hard. When people tell you that you won't be good at something or can't do something, make it a point to prove them wrong."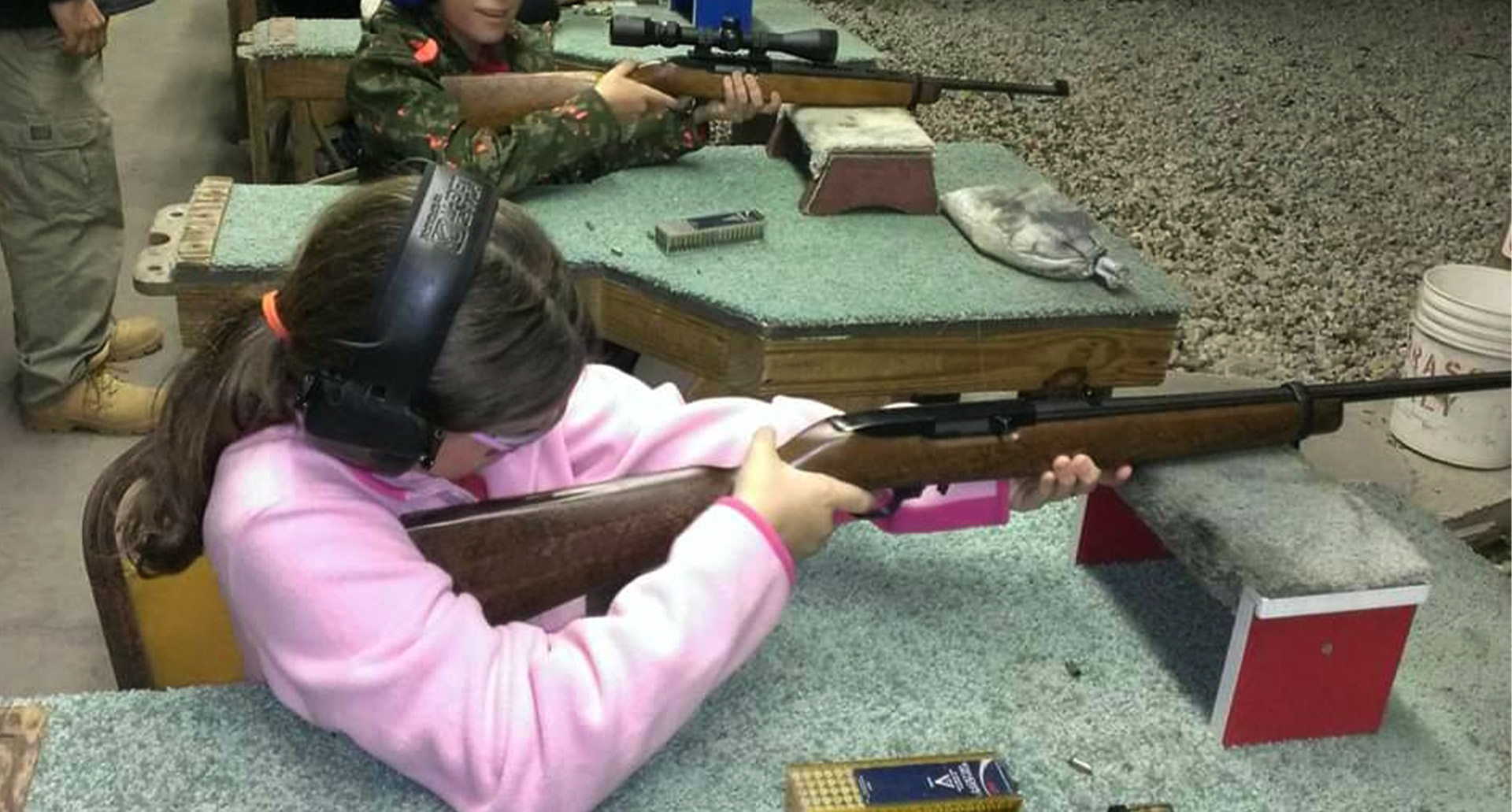 The future of the shooting sports is dependent on new athletes getting involved. Mary hopes this will draw more attention and in turn get more juniors involved. Recruitment at the collegiate level is difficult with the lack of junior shooters. As such, there are many opportunities available for younger kids interested in getting involved in a sport that doesn't require you to look a certain way.
Mary is also a proponent of establishing additional shooting programs around the U.S., so that more kids can get involved. Mary plans on being the best rifle shooter ever, as well as competing at both the 2024 and 2028 Olympic Games. These are goals she set for herself—and based on her past accomplishments, it's a safe bet that Mary will reach lofty heights.
---
Read more:
Collegiate Rifle: Kentucky Wins 2020 GARC Championship