Federal Ammunition recently announced that Tokyo 2020 Olympics gold medalist Amber English has joined Team Federal.
English, who set a new record after winning the Women's Skeet competition at the Tokyo Olympics last summer, recently concluded her service with the U.S. Army Marksmanship Unit and World Class Athlete Program. She is elated to join forces with the iconic ammunition company.
"I cannot believe I can live out my dream and represent the best ammo company in the world. The Army provided me with the exact tools I needed to win."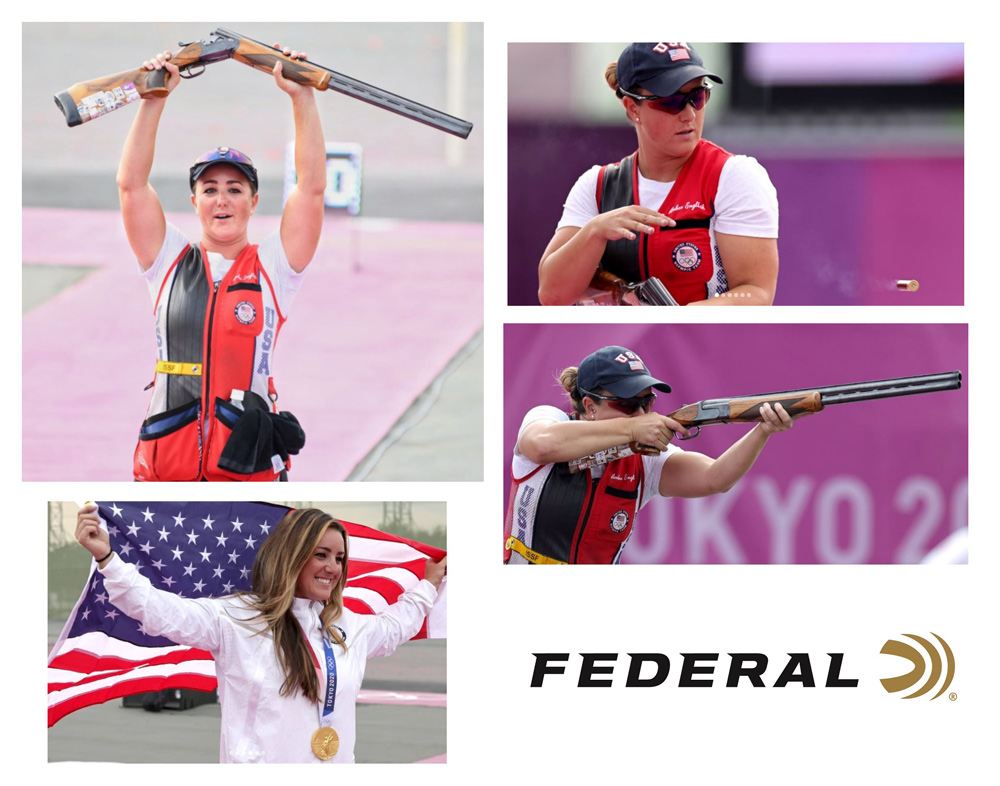 English reached the pinnacle of her competitive career with a record setting performance shooting a 56 in the Women's Skeet finals—becoming only the second woman in U.S. history to medal in the discipline. Here is what she said about her iconic performance last year.
"My favorite memory of my gold medal performance was making myself stick to what was going to make me complete the 'task at hand' until every target broke. I knew on the last station I had to hit two of the four to tie, and if I hit one more I won. Making myself hit that last target was something I'll never forget. When the match was over, I couldn't believe we were actually done!"
English also said that she is excited to continue to compete using Federal's Gold Medal Papers, which is her ammunition of choice. In addition, she has current plans to make up for lost time in the outdoors with several trips planned.
Here is what Jason Nash, Federal's vice president of marketing, had to say about the team's new addition.
"We are extremely happy to have Amber join our Federal Team. It was exciting to watch her perform at the highest level in Tokyo, and we anticipate that same level of performance as she joins our roster of world class competitors."
Learn more at federalpremium.com.
---
Read more:
Tokyo Olympics: Amber English Wins Women's Skeet Gold Medal, Sets New Record