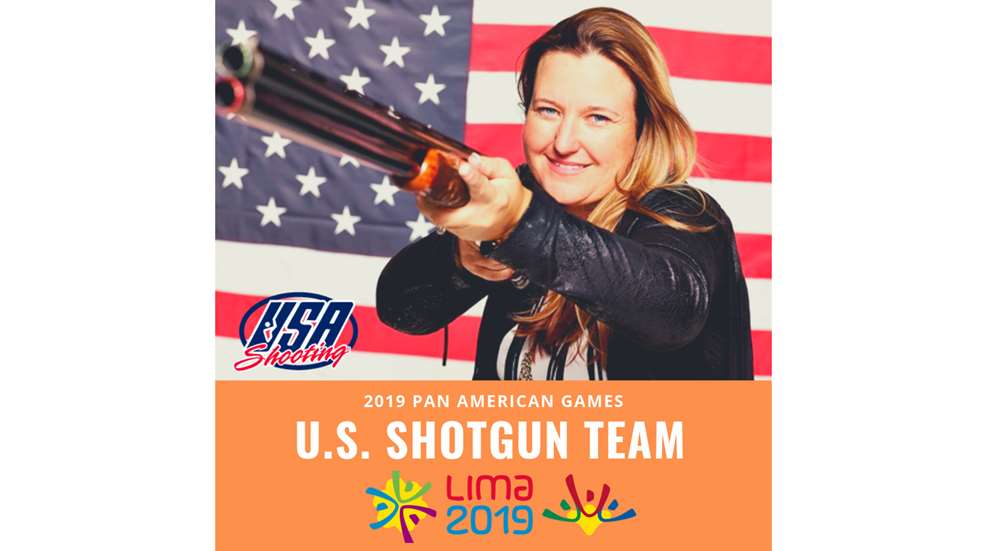 Eight U.S. shotgun shooters, including six-time Olympic medalist and NRA Board Member 
Kim Rhode
, will
 compete for Team USA at the 2019 Pan American Games in Lima, Peru. The 2019 Pan American Games will be held July 26 to August 11. Over 6,500 athletes from 41 nations will be competing at the championship.

Here is the full list of U.S. shotgun shooters that will be headed to Lima this summer:

Men's Skeet
Phillip Jungman (U.S. AMU/Caldwell, TX)
Christian Elliott (U.S. AMU/Greenville, IN)
Women's Skeet
Kim Rhode (El Monte, CA)
Dania Vizzi (Odessa, FL)
Women's Trap
Ashley Carroll (Solvang, CA)
Rachel Tozier (Liberty, MO)
Men's Trap
Derek Haldeman (U.S. AMU/Sunbury, OH)
Brian Burrows (Fallbrook, CA)
Trap Mixed Team
Ashley Carroll and Derek Haldeman
Rachel Tozier and Brian Burrows
Note: All Pan American Games roster nominations are pending approval of the U.S. Olympic Committee.
Athletes in both skeet events, women's trap and the mixed team events were determined based on results at the 2019 Spring Selection Match. This is because the maximum of two Olympic quotas has already been secured for those events. Men's trap, lacking a quota to date, was determined by a USA Shooting selection committee to place the top athletes in a position to secure a quota in Lima. Ultimately, the selection committee referred to the Spring Selection Match results in this discipline as well, naming the top-two finishers from that event.

Photo and article courtesy of USA Shooting