Six-time Olympic medalist and NRA Board Member Kim Rhode added yet another accolade to her impressive résumé when she was named USA Shooting Female Athlete of the Year for 2018. But she wasn't the only one to receive such high honors. Two-time Olympic gold medalist Vincent Hancock was also named USA Shooting Male Athlete of the Year, Taylor Farmer as Paralympic Athlete of the Year and two-time Olympian Michael McPhail as Rifle Athlete of the Year.
These awards are determined by a points system where points are achieved based on finish at competitions throughout the year. And with many stellar performances throughout the year from multiple USA Shooting Team Athletes, it was no easy feat to secure these titles. 
Rhode secured her spot as Female Athlete of the Year for 2018 at her various performances throughout the year including winning silver at the 2018 International Shooting Sport Federation (ISSF) World Championship and the Championship of the Americas, and also for winning gold at the ISSF World Cups in Tucson, AZ; Changwon, South Korea and Guadalajara, Mexico. Furthermore, at each World Cup stop Rhode equaled her own World Record or bested her record from previous World Cup Finals and in Qualification. With these phenomenal performances in 2018, she earned her sixth USA Shooting Female Athlete of the Year award. But despite having such a record-breaking year, Rhode did have tough competition from her teammates who continually challenged her in international Finals.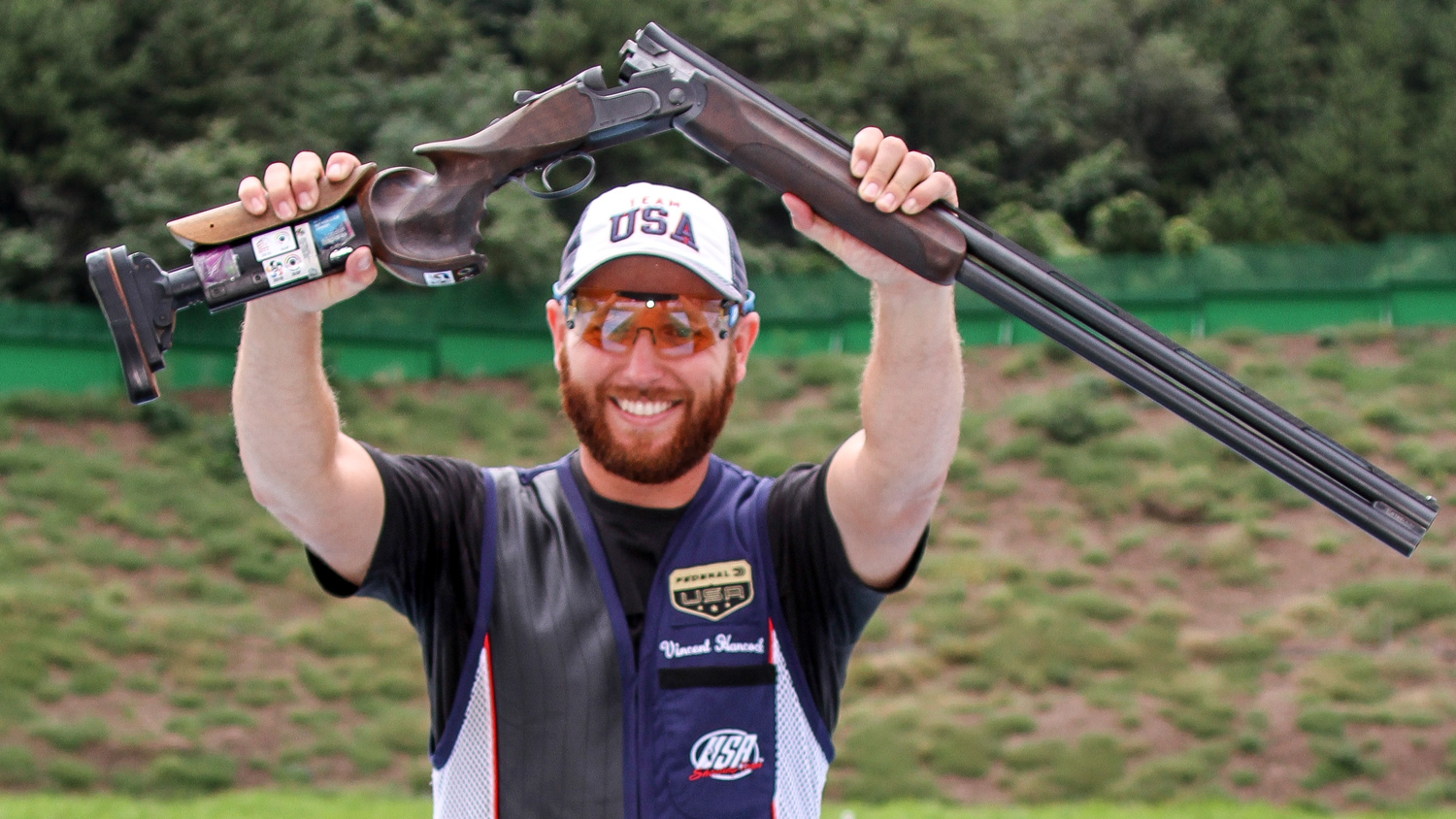 For Hancock, this is his fourth USA Shooting Male Athlete of the Year award. One of just many crowning achievements, he won his fourth World Championship title in 2018 as well as winning gold at the three ISSF World Cups in which he competed that same year. The added cherry on top for Hancock was a personal achievement of equaling his own world record of 59 of 60 targets in the Final at the World Cups in Siggiewi, Malta, and Changwon, South Korea.
Due to his bronze-medal win in Men's Three-Position Rifle at the ISSF World Championship in Changwon, Michael McPhail locked in his title as USA Shooting's Rifle Athlete of the Year for 2018, previously earning this title in 2015. The two-time Olympian and prone rifle specialist steadily climbed up the standings in 2018, culminating in his World Championship-winning finish. 
Rounding out the USA Shooting honors for 2018 was Taylor Farmer, earning the Paralympic Athlete of the Year. Achieving this award was due to her breakout performances at the World Shooting Para Sport World Cup in Chateauroux, France, where she won two bronze medals in Women's 10 meter Air Rifle Standing SH1 and Women's Three-Position Rifle Standing SH1. Not only is she an up and coming athlete in the Paralympic shooting scene—she also set a Junior World Record with her Finals score of 427.6 in the Women's Three-Position Rifle Standing SH1 event. At just 20 years old, she has a bright future ahead of her.
---
Read more Team USA news: