Team USA continued its hot streak in competition with a stellar performance at the 2021 ISSF Junior World Championships in Lima, Peru. The match, held September 28 to October 9, saw 47 USA Shooting junior athletes competing in 30 events, securing 12 rifle medals, six in shotgun and three in pistol. Team USA boasted the second-highest country medal count, behind India, competing in a field that included more than 400 athletes from 30 countries.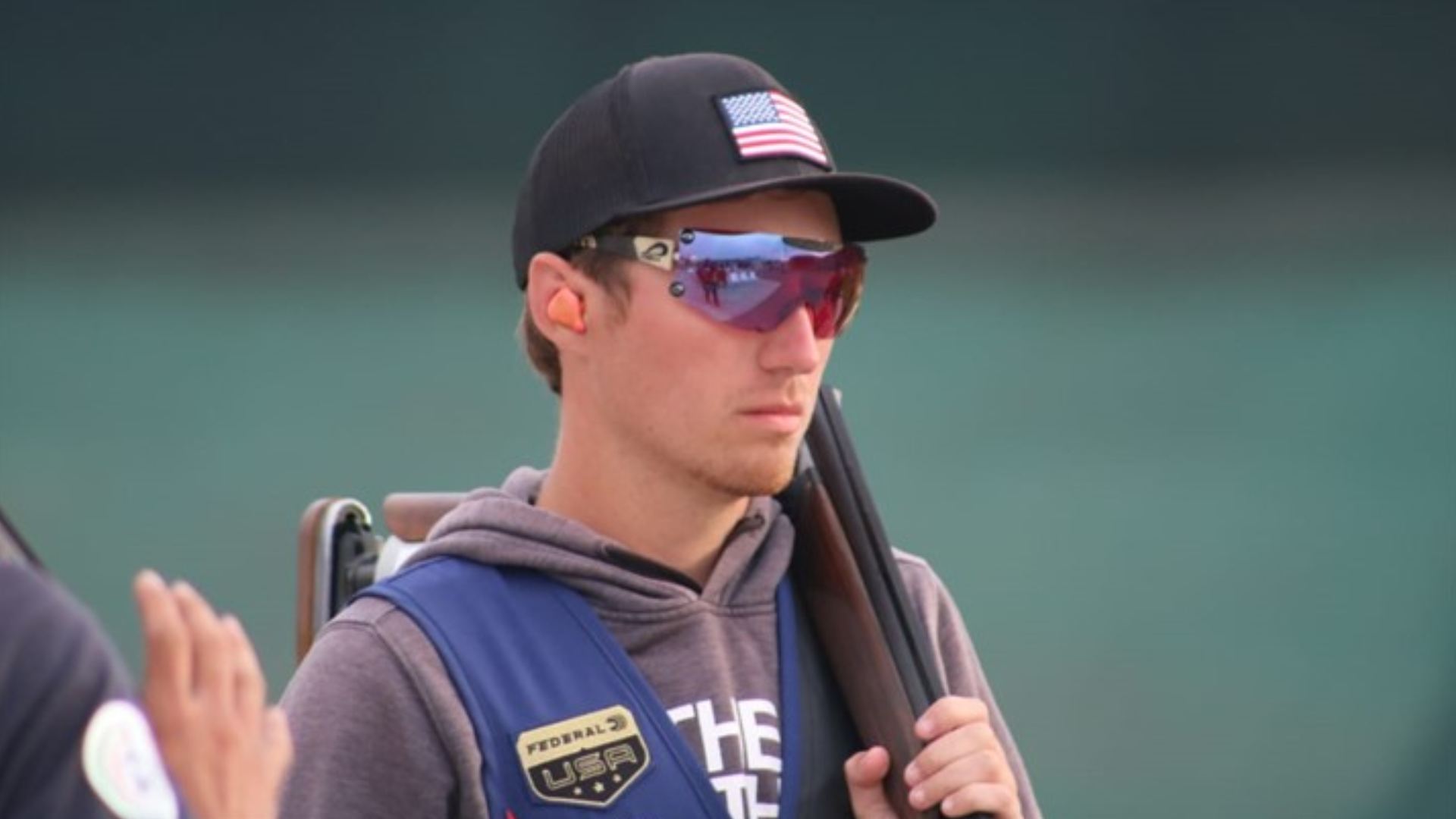 Eight USA Shooting athletes won 12 rifle medals in all five Olympic events. Will Shaner won gold in the 10m Air Rifle Men's event. Shaner, who won the same event at the Tokyo Olympics, added his first Junior World Champion title to kick things off for Team USA. Next, Rylan Kissell took bronze in the same event.
More standout rifle medalists include University of Alaska-Fairbanks freshman Gavin Barnick, who won bronze in the 50m 3-Position Rifle Men's event, along with another bronze in the 50m 3-Position Rifle Men's Team event with fellow NCAA teammate Kissell, plus Braden Peiser. And in the 10m Team Air Rifle event, the men's team of Shaner, Kissell and John Blanton earned the silver medal.
During the shoot-off in the 10m Air Rifle Women's final, Tokyo Olympics silver medalist Mary Tucker battled Oceanne Muller of France to land a silver medal. Tucker would go on to win a whopping five additional medals at the Junior World Championships, including a silver in 50m Prone Rifle Women, bronze in 50m 3-Position Rifle Women, gold in 10m Mixed Team Air Rifle (with Kentucky rifle teammate Will Shaner), bronze in 50m Prone Mixed Team Rifle (with training partner Barnick) and a bronze in the 50m 3-Position Team Rifle Women's event with Molly McGhin and Katie Zaun. McGhin, a sophomore at West Virginia University, also teamed up with Peiser in the 50m Prone Mixed Rifle event to capture the silver medal for Team USA.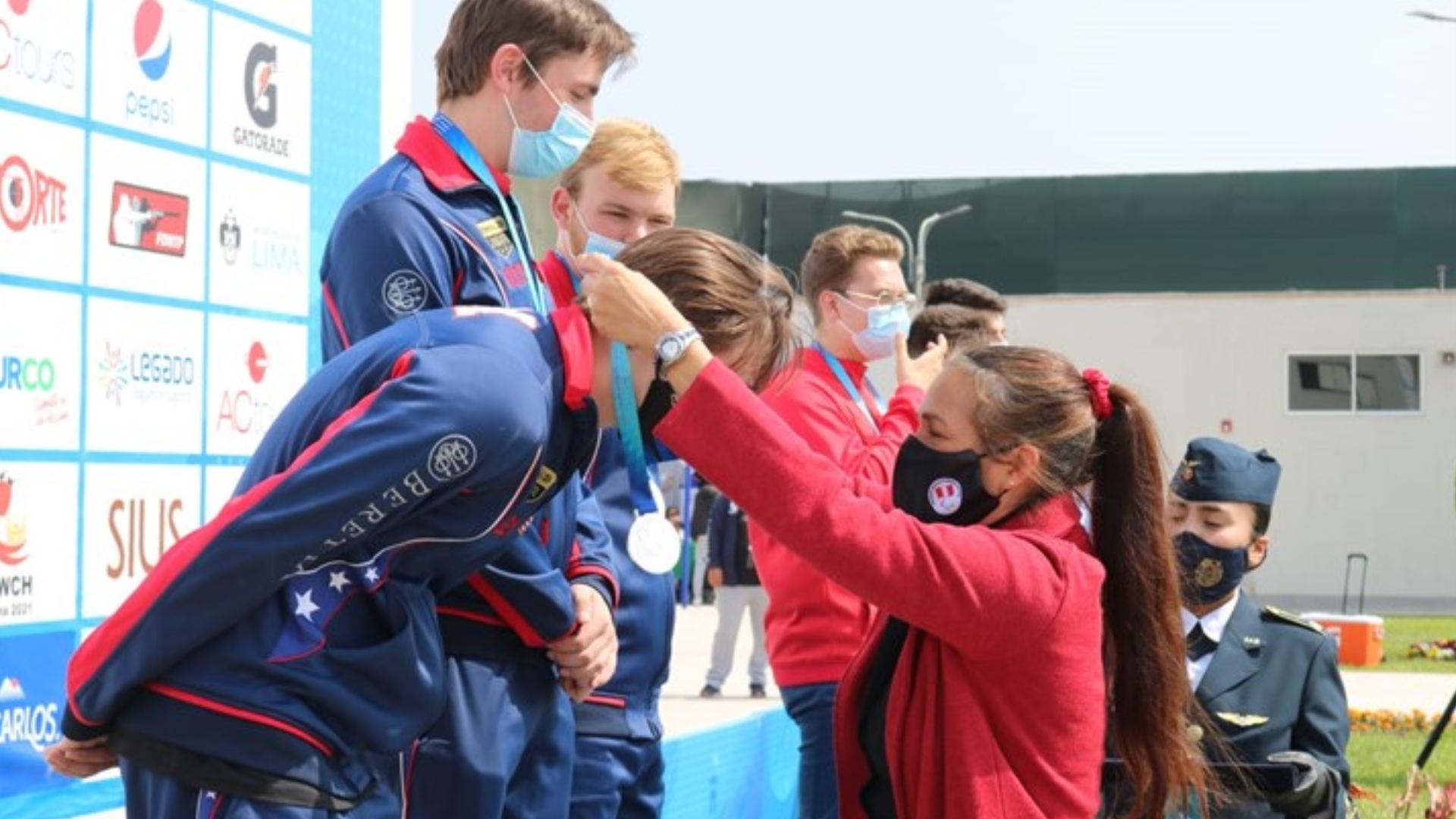 As for pistol, Tokyo Olympian and Ohio State athlete Henry Leverett departed Peru as the new Men's Rapid Fire Junior World Champion. The Men's Air Pistol team—Remington Smith, Hunter Battig and Wes Anderson—took the Air Pistol Team Men's bronze medal, while Katelyn Abeln, another Ohio State University Pistol athlete, qualified for the finals in the 25m Sport Pistol Women's event where she finished in seventh place. Abeln, Ada Korkhin and Abbie Leverett (younger sister of Leverett) took the silver in the 25m Precision and Rapid-Fire Pistol Team Women's event.
The U.S. shotgun team secured six medals and crowned two new Junior World Champions in Lima. Alishia Fayth Layne captured the Junior World Champion title in the Skeet Women's event, while teammate Elijah Ellis immediately followed with a Junior World Championship title of his own when he took first place in the Men's Skeet event, and Jordan Sapp in second. The Men's Skeet Team of Sapp, Ellis and Ben Keller were runner-up in the final against the men's Italian team. Reigning National Champion, Ryann Phillips, clinched silver in the Women's Trap event, and the team of Faith Pendergrass, Sydney Krieger and Bethany High won gold in the Women's Trap Team event.
The ISSF website has live stream replays of the event and is also posting the results. Visit the USA Shooting website to learn more.
Photos by USA Shooting.
---
Read more:
Tokyo Olympics: Gold Rush For USA Shooting