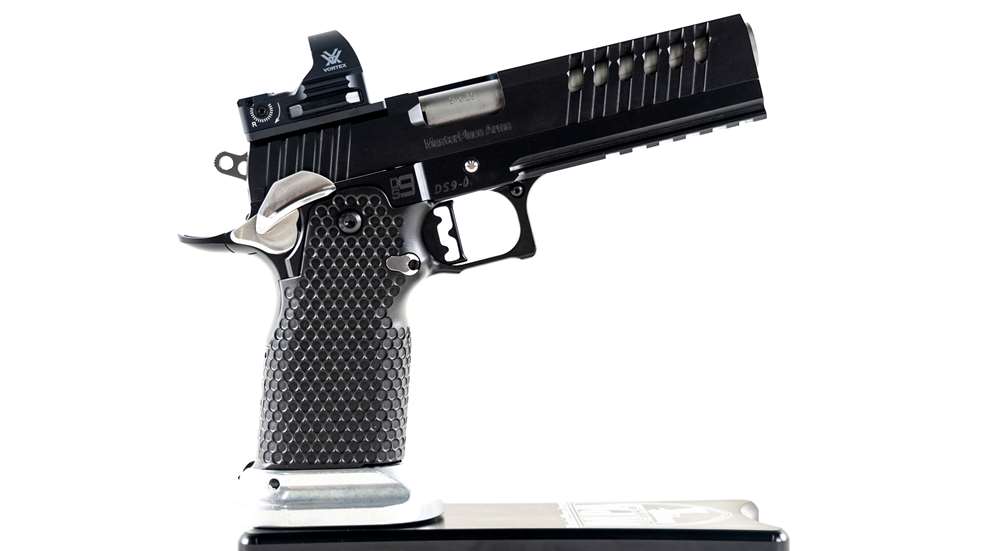 The United States Practical Shooting Association (USPSA) is excited to announce the creation of a new provisional division: Limited Optics. Established during our most recent Board of Directors meeting, the division will undergo a comprehensive evaluation with a focus on monthly activity participation during the initial 12-month period.
Starting May 1, USPSA affiliated clubs can incorporate Limited Optics into their events. For the 2023 season, the inclusion of Limited Optics is optional for Level 2 and Level 3 matches. Please note that Limited Optics activity, including Level 3 match performance in 2023, will not contribute to the 2024 Nationals Performance Earned and Section Activity Slot Policy. For information on firearm, holster, magazine, magazine pouch and permitted modifications, refer to the Limited Optics Equipment Appendix.
In accordance with bylaw 16.2 ii.), no changes to the ruleset will be allowed during the 12-month review period, unless required by law. Throughout this time, we will be conducting ongoing reviews and membership surveys to gather input on the provisional division ruleset. After the initial review, the board may vote to remove the provisional status, making Limited Optics a permanent division, or discontinue data collection based on member input, activity statistics and other relevant factors.
Following the initial evaluation, the board may vote to modify the equipment ruleset based on feedback and data collection. The provisional status can be extended for up to an additional 12 months for further assessment. By the end of a maximum of 24 months, the board must decide whether to make the provisional division permanent or cease data collection on the proposed division. For a detailed explanation of the Provisional Division Process, please refer to Bylaw 16.2 ii.).
USPSA APPENDIX D9—Limited Optics Division (Provisional)
Minimum power factor for Major: Not applicable
Minimum power factor for Minor: 125
Minimum bullet weight: No
Minimum cartridge dimensions: 9x19 mm (0.354" x 0.748")
Minimum bullet caliber for Major: Not applicable
Minimum trigger pull: No
Maximum handgun size: No
Maximum magazine length: 5.561" (141.25mm) or 6.742" (171.25mm) in single-stack guns.
Maximum ammunition capacity: No
Maximum distance of handgun and mags/speed loaders from inner side of belt: Handgun and Mags – 3 3/8" (length of an overlay).
Rule 5.2.3.1 applies: Yes
Restriction on position of holster and other equipment: Yes, see 5.2.7.2
Optical/electronic sights permitted: Optical/electronic sights REQUIRED; must be attached directly to slide between rear of slide and ejection port, and may not be mounted to the frame in any way.
Installed flashlights permitted: Yes. Inoperable units used as weights: Yes. Use of lasers prohibited.
Compensators permitted: No
Barrel ports permitted: No
Slide ports permitted: Yes
Maximum weight: No
Handgun specifically approved for division: Not applicable
Holster restrictions: No
As mentioned, USPSA members will have the opportunity to be classified in Limited Optics beginning on May 1. The current 93 classifier stages High Hit Factors were established for Limited Optics by reviewing the Open, Limited and Carry Optics High Hit Factors and setting a baseline of an average across the three divisions. The High Hit Factors will be adjusted as necessary, based on submitted data and set review dates throughout the first 12 months. Join us as we embark on this exciting journey to refine and enhance the USPSA experience.
Article from the May/June 2023 issue of USPSA's magazine.