More than 230 athletes from across the nation traveled to the International Shooting Park in Colorado Springs, CO, to compete for World Championship Team slots and National Championship titles in Trap and Skeet. After intense competition, Dania Vizzi and Vincent Hancock were crowned Skeet National Champions at the 2017 USA Shooting National Championships for Shotgun.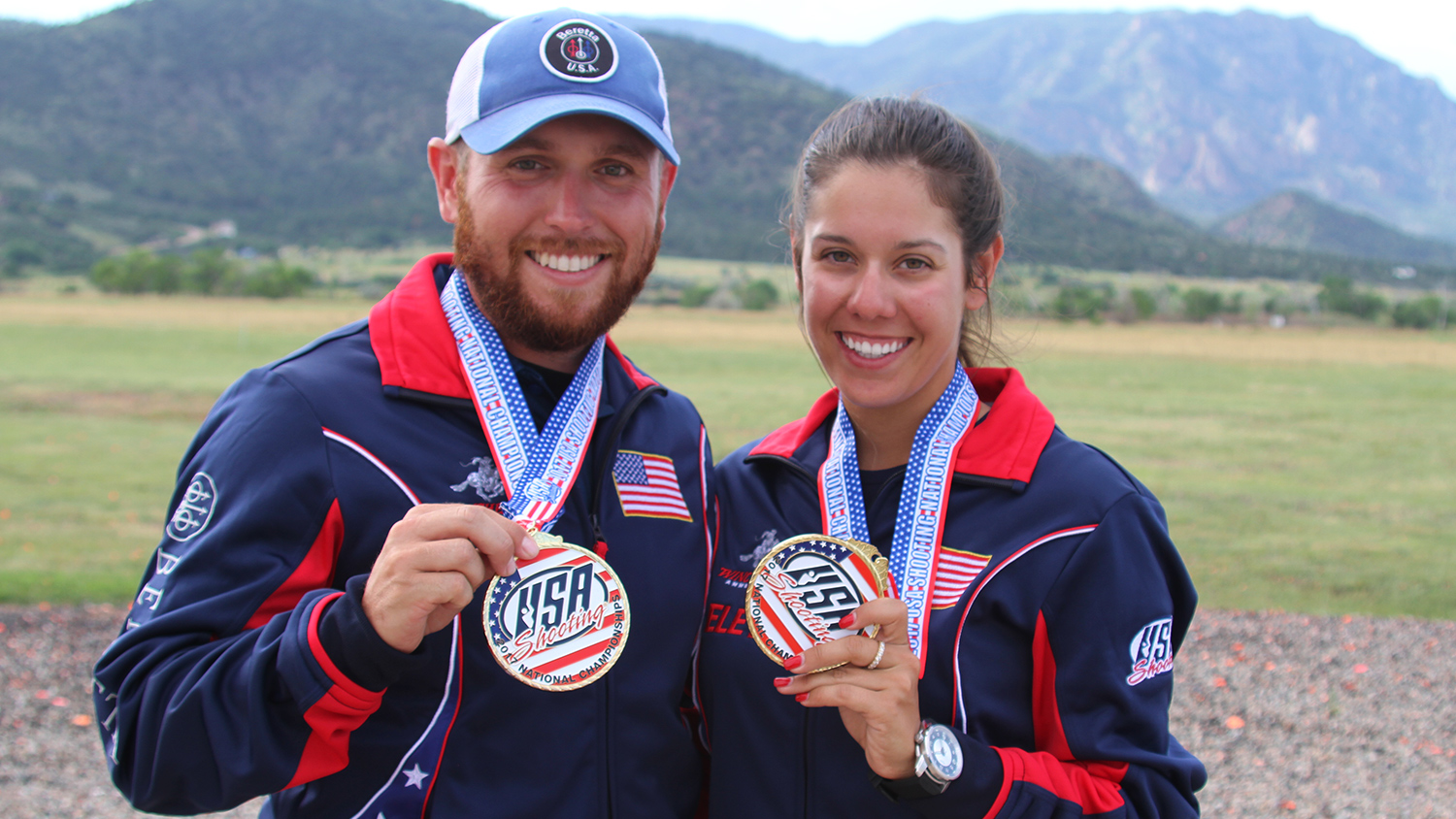 Vizzi (pictured shooting at top) set a National Record after hitting 246 of 250 targets presented during the four days of competition.

"I finished my last target, and my dad comes running on the field―he always flanks for me when I run a 25―and I just thought 'Oh, you're so excited to flank for me' and he said I had just shot the National Record!" Vizzi said, adding that her father gathered everyone together for a photo with the referee. "I had no idea going into it that it was a new record, but it was fun!"

She entered the Final with a seven-target lead over eventual silver medalist Caitlin Connor. Though Connor would hit the most targets of any athlete in the Final with 57 out of 60, it wasn't quite enough to catch Vizzi's overall total of 300.

Vizzi will also compete on the Open team at the International Shooting Sport Federation (ISSF) World Championship for Shotgun next month in Moscow, Russia. She is a three-time World Championship Junior medalist, earning the gold in 2014, silver in 2013 and bronze in 2015.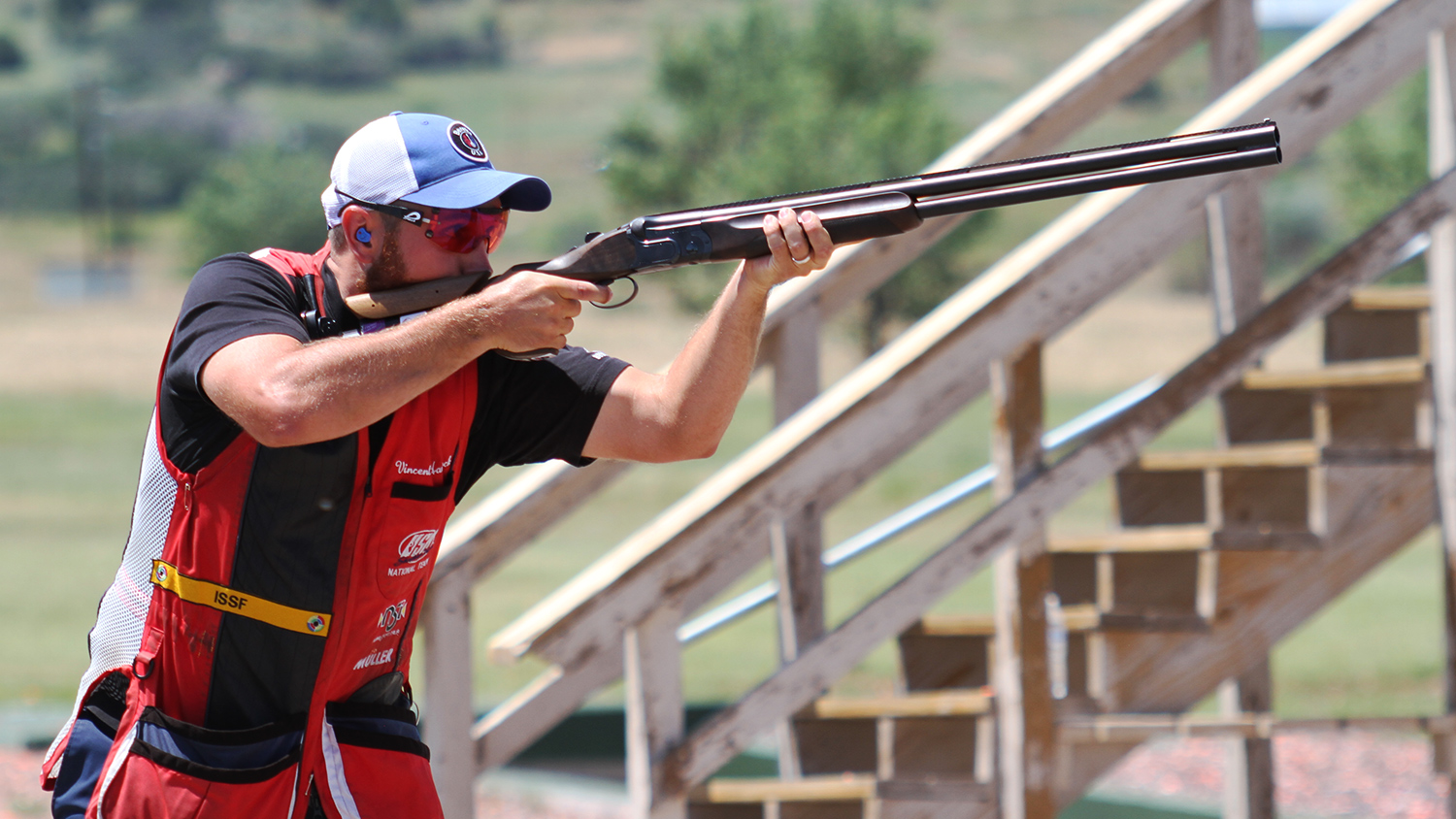 Vincent Hancock won the gold in Men's Skeet. Hancock, said he was using this National Championship to make sure he was where he needed to be before the next selection match this Fall.

"I started training again when I got my gun in May, so I've really only been shooting about two months," Hancock remarked. "When I got back from the World Cup Finals in October, I didn't really shoot again until I got my gun back in May and been pounding it out ever since then. Just trying to get used to this new gun, new moves, new everything, really. Getting used to the new Final system too; that's been a bit of an adjustment. Also, going to 30-inch barrels versus 28―which I've shot since I was 13―has really helped me out in certain areas. Looking forward to the rest of the year, and to what the next three years will bring!"

Hancock entered the Final tied with Hayden Stewart of the U.S. Army Marksmanship Unit with 247 targets. In the Final, Stewart hit 55 out of 60 targets, but Hancock only dropped one to bring him the win and the gold medal.

Photos by USA Shooting