In September, NRA Board of Directors member Howard "Walt" Walter was honored by the Blue Ridge Chapter of the Quilts of Valor Foundation at the remembrance ceremony in front of the historic courthouse in downtown Brevard, N.C. The mission of the volunteers of the Quilts of Valor Foundation is, "[To] cover service members and veterans touched by war with comforting and healing Quilts of Valor." Each Quilt of Valor is a quality handmade quilt which is awarded to active-duty service members or veterans as thanks for their service and sacrifice to the nation.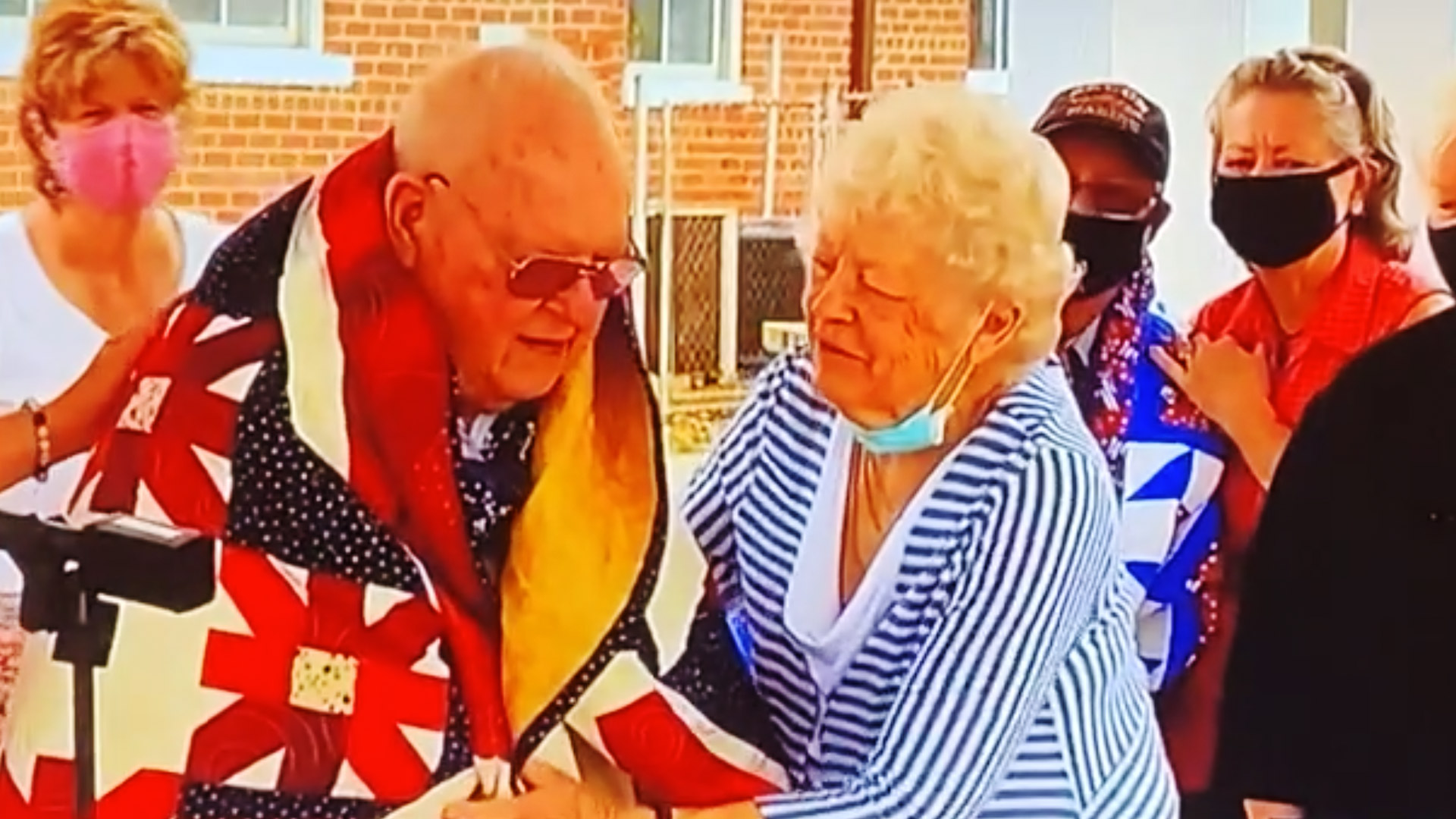 Walter is a retired combat decorated Naval Aviator. Over his 22-year career he served four tours in Vietnam and four years supporting research in Antarctica. In recognition of his skills as a LC-130 Hercules aircraft commander, serving with the "Puckered Penguins" of the U.S. Navy's Antarctic Development Squadron Six, VXE-6, in support of Operation Deep Freeze during the 1970-71 season the Advisory Committee on Antarctic Names named a glacier in his honor. His logbook carries entries from the venerable single-engine, piston-powered "Spad," the Douglas A-1 Skyraider, the turboprop C-130 transport plane, as well as numerous single- and multi-engine propeller and jet aircraft.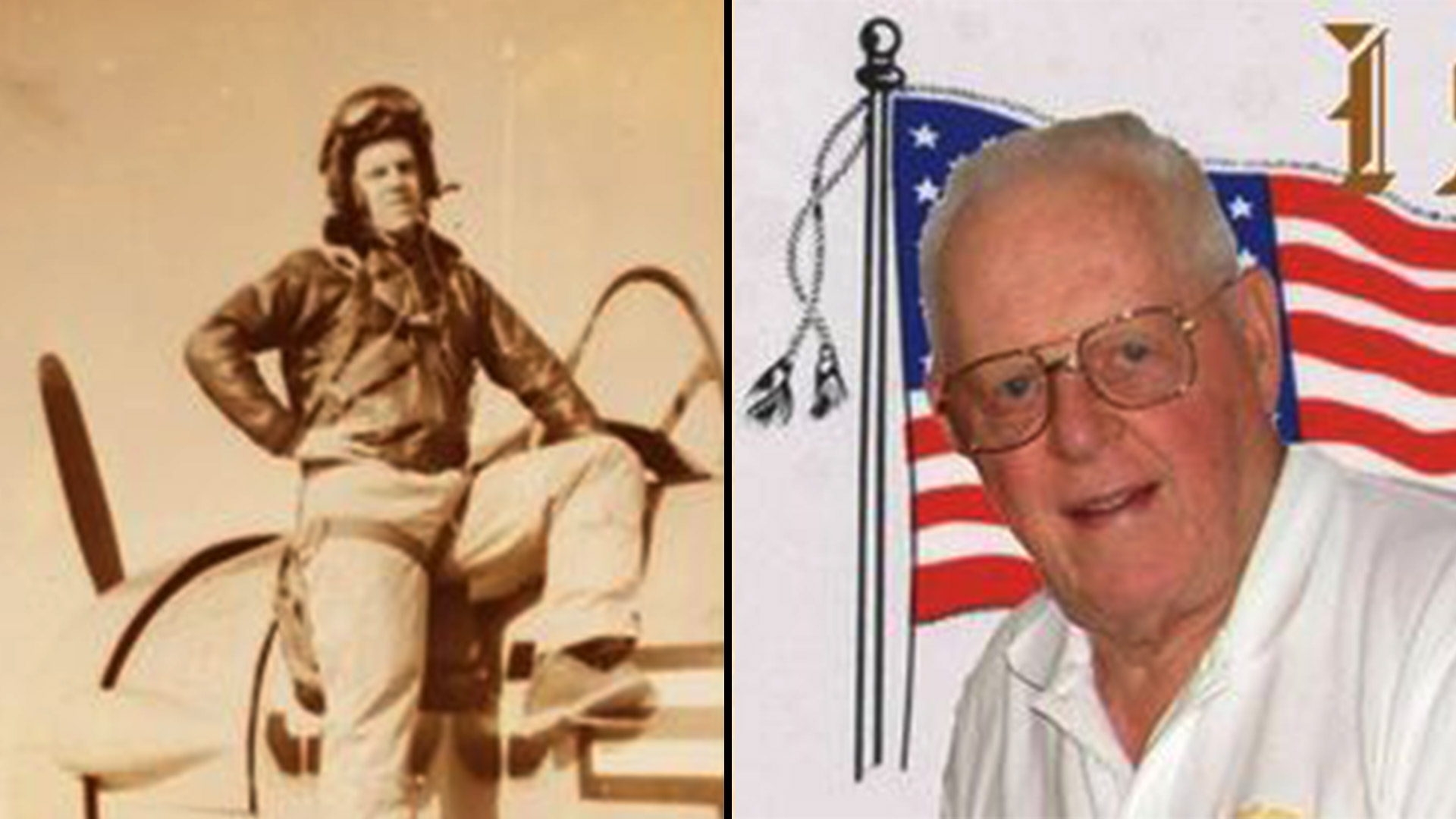 While serving in the Navy, Walter earned the Distinguished Marksman Badge and Presidents Hundred honors. He also was the head of the U.S. Navy Marksmanship Training Project and Officer-in-Charge of the U.S. Navy Shooting Teams.
The author of many books, he has earned three degrees—a Bachelor of Science in Education, a Bachelor of Science in Earth Science and a Master of Science in Education.
As an NRA Board member, he has sat on numerous committees, having held the chair of the High Power Committee and serving on the Smallbore Committee. Competitive shooting is his passion—he is the spark behind the development of F-Class in both the high power and smallbore disciplines and U.S. participation in the William Drew Cup Junior International Rifle Team Match. Walter also is a familiar face to competitors at the NRA National Championships as a volunteer.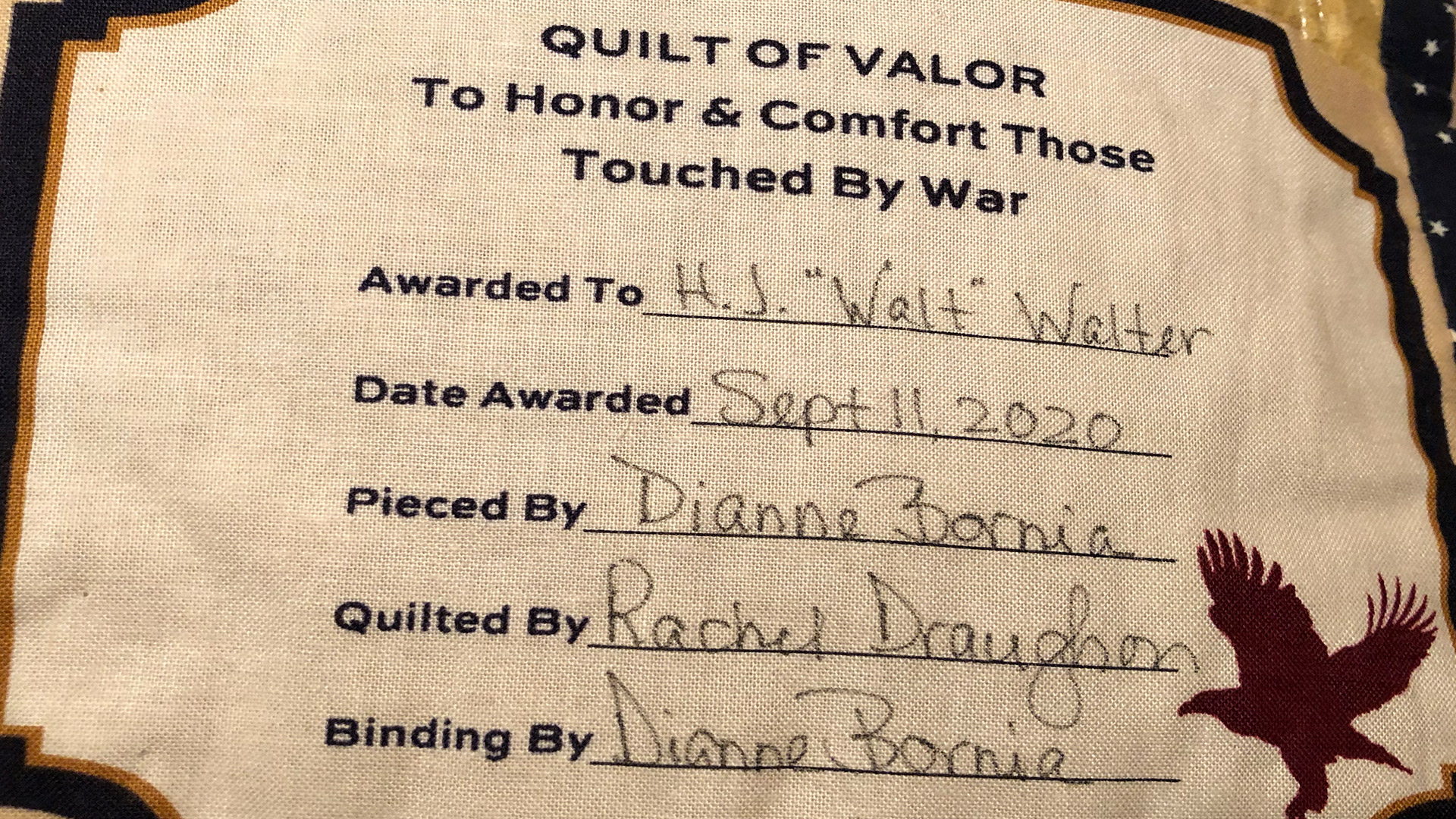 The 2020 Blue Ridge Quilts of Valor presentation ceremony was held on the 19th anniversary of the 9/11 terrorist attacks. Walter reflected on the tragedy and the heroic first responders, "I'm proud of [our] country, the way we reacted to it at the time, and the people that ran into the towers and saved people and gave their lives. That is something I always think about."
To learn more about the Quilt of Valor Foundation, visit qovf.org. For the latest updates, subscribe to the SSUSA Insider newsletter.
---
Read more:
New Charity Program Supports NRA International Rifle Teams Via AmazonSmile