Bruce Piatt won the NRA World Shooting Championship presented by Magpul by three points this past weekend at the Peacemaker National Training Center (PNTC) in Glengary, West Virginia. His score of 2631 was high enough to unseat the previous champion and this year's second place winner, Daniel Horner of the U.S. Army Markmanship Unit.

Piatt was fresh from a heavy metal optics division win at the FNH 3-Gun match earlier this month. His first place finish at this year's World Shooting Championship netted him a check for $25,000. 

When asked about his championship win, Bruce said:

"It's been a very challenging and rewarding three days at the NRA World Shooting Championship. Thanks go out to all of my sponsors and family for making it possible for me to shoot as much as I do, and to the people at NRA and Magpul for putting on this event."

Rounding out the winners were Dianna Muller winning High Lady with a score of 2374. Tim Yackley was High Junior with a score of 2445.

See the top twenty finishers below.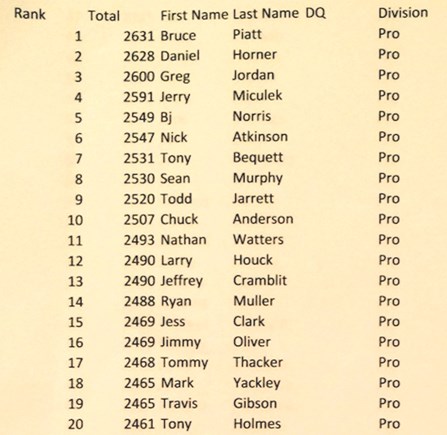 The 2015 NRA World Shooting Championship featured 12 stages inspired from a variety of different disciplines in competitive shooting.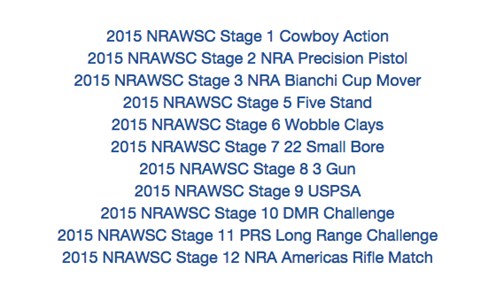 Learn more about the NRA World Shooting Championship here.