Above: Steven Reiter (right) holds Distinguished marksman badges in Rifle, Pistol, International and now .22 Rimfire Pistol.

Steven Reiter, 74, of Tucson, AZ, is the CMP's first quadruple Distinguished shooter.

Reiter received his most recent Distinguished Badge at the 2016 National Trophy Pistol Matches at Camp Perry—earning the new .22 Rimfire Pistol Badge, which was established in 2015.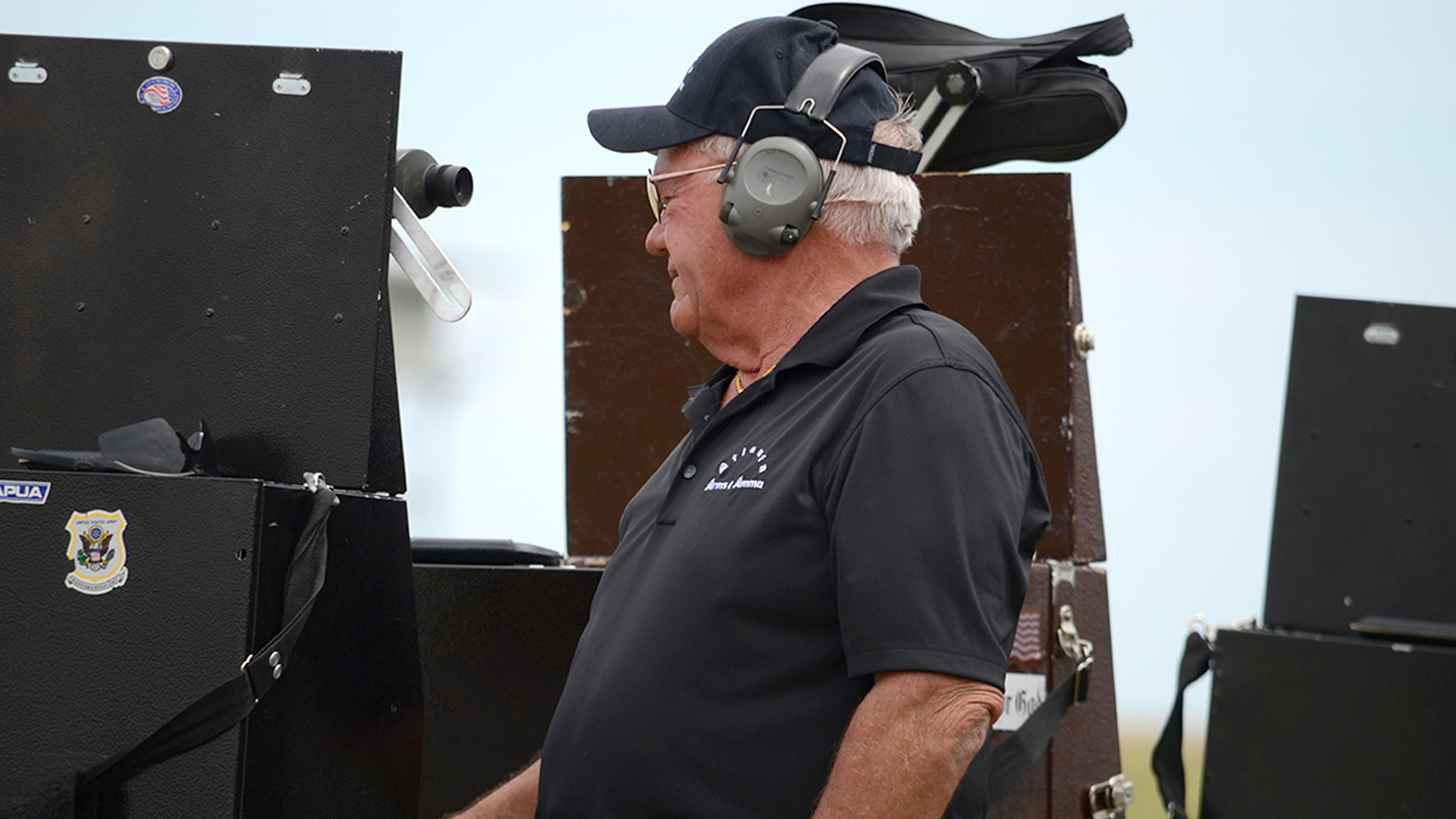 Prior to that, Reiter had received his Pistol Distinguished Badge in 1972, the extremely hard to earn International Badge in 1973, and his Rifle Distinguished Badge in 1998. Reiter has competed in free pistol, standard pistol, air pistol and center fire events as well as rifle.

"It's a big honor," he said. "Most people don't understand how much work it is."

A former U.S. Army Reserve Pistol Team member, his extensive list of accomplishments includes: 
Member of the 1980 Olympic team in Free Pistol
National Match competitor for over 40 years
Five-time National Pistol Champion at Camp Perry
Two-time President's 100 Champion in Pistol
Two-time National Trophy Individual Match Champion in Pistol
10-time Winner of the National Match High Senior Pistol Trophy
Five-time Winner of Citizens' Military Pistol Trophy
Two-time Free Pistol National Champion
Standard Pistol National Champion
34 Overall National Championship Titles
44 National Records
Best .22 Aggregate of 899
Best Three-Gun Aggregate of 2671
40-plus Regional Championships
Seven-time Interservice Champions
Canada International Service Pistol Champion

"You have to work pretty hard," Reiter said, speaking on how to become a successful marksman. "More or less, you have to do a lot of practicing and a lot of dry firing, and actually work at it. You can't come out here and just shoot. You've got to really work at it, like anything else, to get to the top of your field."

Seven Reiter's recent accomplishment is one to be commended—and is certainly historic. There are more competitive shooters that have earned four or more Distinguished Badges. 

Dennis Willing
For example, Dennis Willing, director of NRA competitive shooting programs is also quadruple Distinguished in the following: 
NRA High Power Rifle
NRA Precision (Conventional) Pistol
NRA Police Combat Revolver
NRA Police Combat Pistol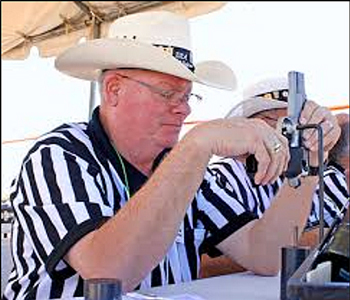 Since 1980, Willing has been a regular at Camp Perry as a competitor, referee, or his current role as NRA National Matches Coordinator. He has competed in the Pistol and High Power Championships, sometimes shooting both championships in the same year. Willing, one of the shooting community's foremost experts on NRA Competition Rules, was a member of the NRA Competition Rules and Programs Committee for many years.

Steve Huff
There is a least one competitor that has earned SIX distinguished badges, all as a self-supported civilian, not a military shooter.

Steve Huff, president of Accuracy X earned his first distinguished badge in 1998—the CMP Distinguished Rifle badge. Huff is an action and precision pistol competitor—two vastly different sports with the only common factor being they shoot pistols.

"To my knowledge I am the only person to ever earn the Rifle, Pistol and Action Pistol Badges, said Huff. "Since Action Pistol and Precision are such different worlds it is very hard to make the crossover."

Huff's Distinguished badges list is as follows: 
CMP Distinguished Rifle
CMP Distinguished Pistol
NRA Distinguished Revolver
NRA Distinguished Action Pistol Open
NRA Distinguished Action Pistol Metallic
NRA Distinguished Action Pistol Production

Regarding Steven Reiter's accomplishment, Huff said, "I want to congratulate Steve Reiter for his amazing accomplishment. He is a world-class competitor, and is also a fantastic International-level shooter. The International Distinguished badge alone is extremely difficult to earn."

Interested in earning your own Distinguished badges? Check out our article on the subject at this link.

Did we miss anyone, or are you a quadruple Distinguished shooter that has gone unrecognized? Let us know by emailing [email protected].