by
Chris Christian, Field Editor
posted on January 3, 2018
Support NRA Shooting Sports USA
DONATE
Action pistol shooting is one of the most popular competitive handgun disciplines. It's a fast-paced and challenging game in its own right, but it also provides a secondary benefit.

From a personal defense perspective, its superior training to standing on a square range and leisurely firing off rounds. Time spent in these games will develop advanced gun handling skills equal to (or maybe better) than those learned at an expensive shooting academy. Having attended a few (and served as an instructor at one) it was easy to see which students had action pistol experience—they were invariably the most skilled, and safest, shooters on the line. That may not have been their goal when they began action pistol shooting, but it was an inevitable result of their participation. And participating isn't difficult.

Here are seven key things shooters need to enter the sport.

1)  Guns

There are some $4,000-plus custom handguns shot in these games, but they are in a distinct minority. The vast majority of handguns used are the commonly-available semi-autos and revolvers that have graced the holsters of military or law enforcement personnel over the years. The United States Practical Shooting Association (USPSA), Steel Challenge, the International Defensive Pistol Association (IDPA), and the International Confederation of Revolver Enthusiasts (ICORE) have specific divisions established where guns are grouped by their operating characteristics and ammunition capacity, and compete only against similar guns.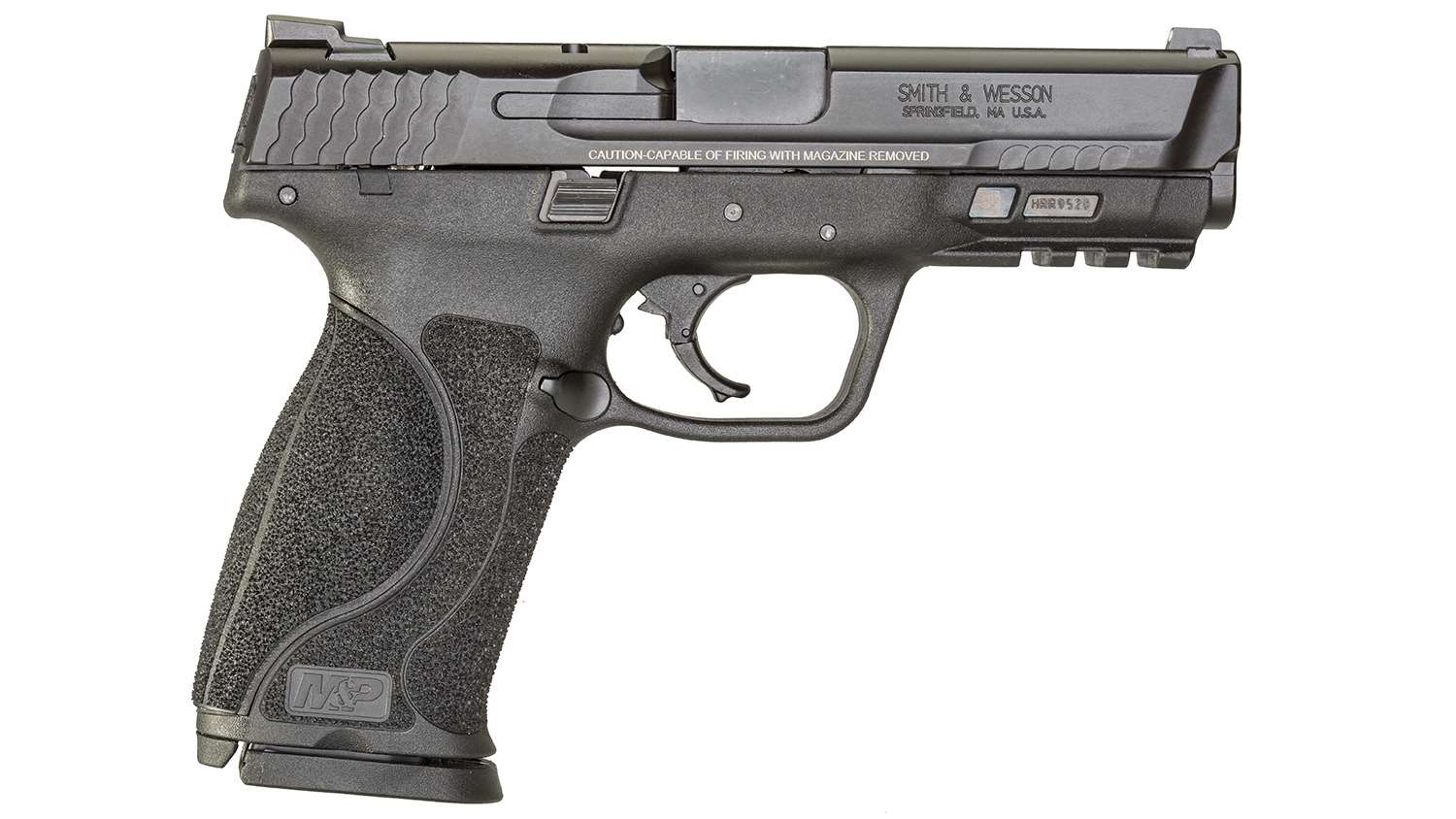 Any shooter who owns a semi-auto handgun chambered for 9 mm, .357 SIG, .40 S&W, 10 mm, or .45 ACP, made by Smith & Wesson, Ruger, Glock, Walther, Taurus, CZ, FN, Beretta, STI, Kahr, Kimber, and others will find an appropriate division to compete in. If in doubt, just tell the Match Director what gun you have when you sign up, and they will place you in the correct division.

With revolvers (Smith & Wesson and Ruger are the most popular) the .38 Special is the minimum caliber―except in ICORE which allows the .32 Magnum. There's an excellent chance any shooter reading this already has a suitable handgun. If not, there are more than a few options that won't break the bank.

Shooters will need additional magazines or speedloaders for revolvers. Depending upon the division, IDPA shooters can get by with three or four. USPSA and Steel Challenge can require up to four or five. Revolver shooters in ICORE and USPSA may need a half-dozen speedloaders, while four will normally do for IDPA.

2)  Ammunition

Action pistol can burn up a lot of ammo. It's easy to go through 100 rounds at a club level IDPA match, while USPSA and ICORE may require 150. Steel Challenge shooters need a minimum of 25 rounds per stage; if they don't miss! The match announcement will list the minimum round count required, and adding a 15-20 percent cushion is smart.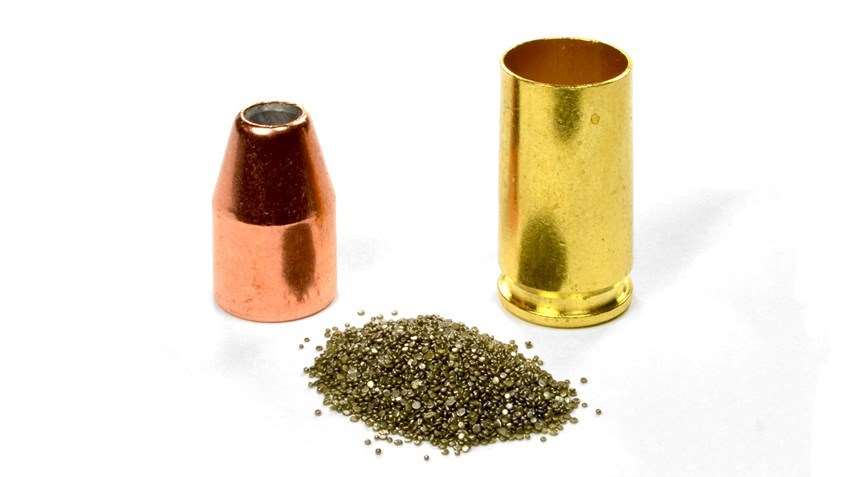 With the exception of Steel Challenge, all organizations have a Power Factor requirement for the various centerfire divisions. It's of no concern to those shooting factory loads since all will exceed it. Reloaders do need to pay attention and chronograph their loads to make certain they are legal.

3)  Carry Gear

Competitors are required to have a holster and a means to carry the spare ammo they will reload during the Course of Fire (COF). While a wide variety of guns and loads are allowed, that doesn't apply to holsters.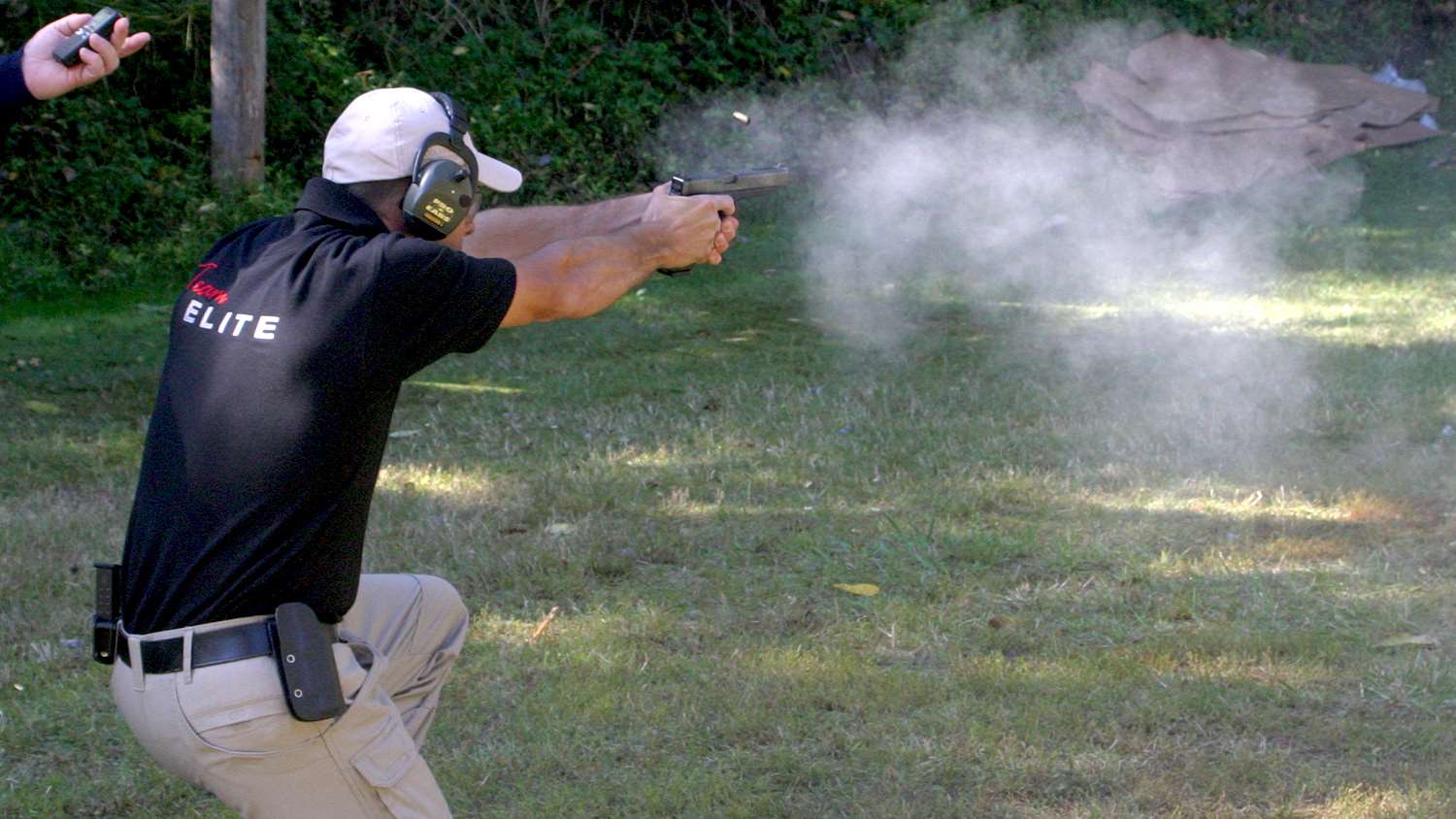 For safety reasons, shoulder holsters, cross draw, fanny pack, appendix, ankle carry, small-of-the-back, and pocket holsters are prohibited. Competitors are required to use a strong side (right side for righties, left for southpaws) outside the belt hip holster (some IDPA clubs also allow IWB, inside the waistband holsters). The holster must cover the trigger guard and hold the gun securely through movement. Retention straps and snaps are not required, although some organizations require their use if they are present. Many shooters will have such a holster now.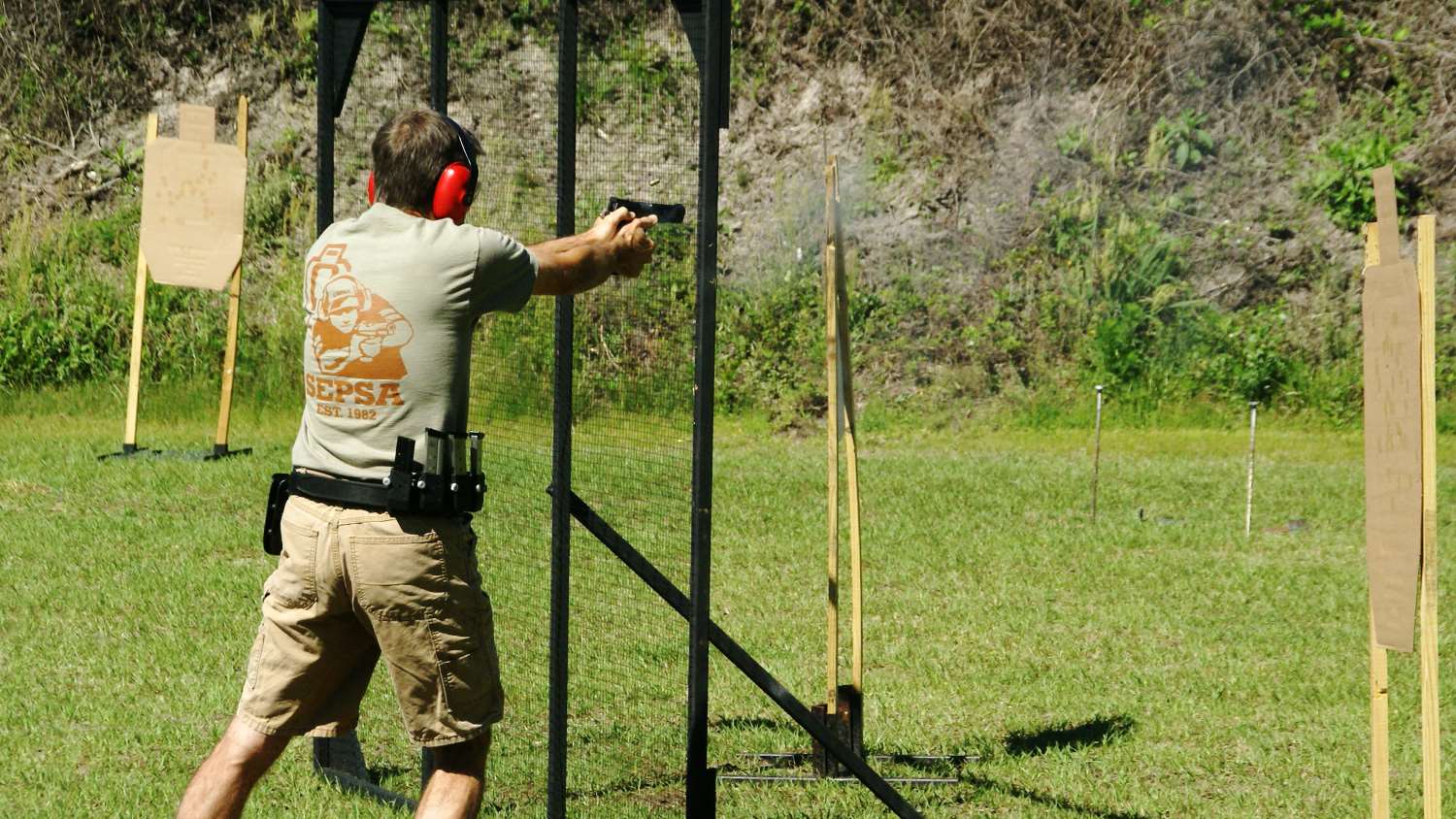 Shooters also need carriers for magazines or revolver speedloaders. IDPA does allow carrying these in certain pockets, but USPSA and ICORE require they be mounted on the belt.

Those shooting IDPA will also need some sort of "cover garment" that is worn over the holstered carry gear to conceal it. This can be anything from a custom vest to a loose-fitting untucked/unbuttoned shirt.

4)  Eye Protection

We were born with only two eyes, and they're not replaceable. Eye protection will be mandatory on any properly-run range.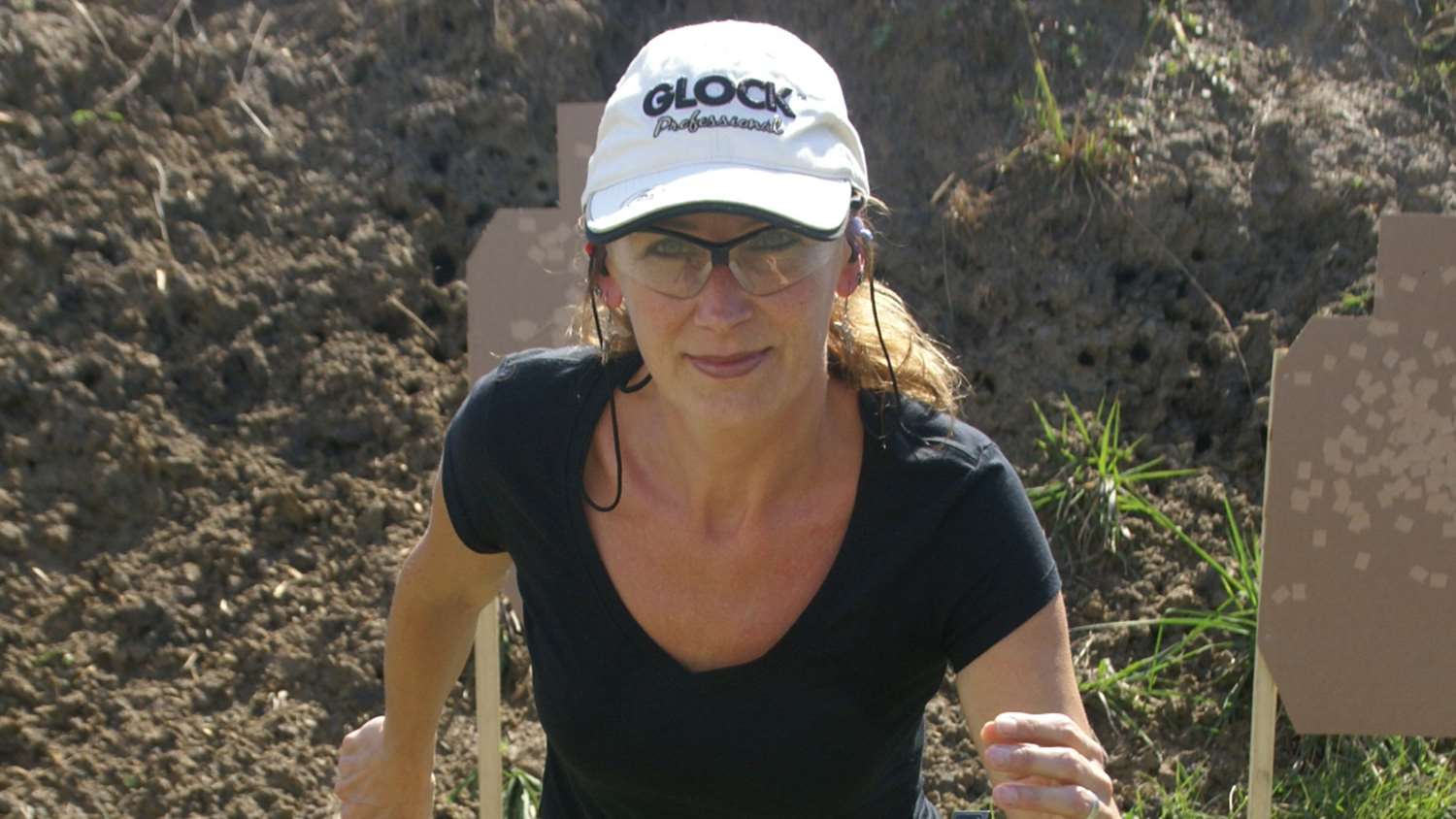 Wrap-around shooting glasses are an excellent idea. Inexpensive plastic lens models can be had for less than $15. High-impact polycarbonate is a better choice, but a bit more expensive. If a shooter requires prescription lenses, these can be made up at any optical shop.

While glasses are mandatory, most experienced competitors will also wear a baseball cap or visor. That's not just to shade the eyes or make a fashion statement. The bill of the cap prevents hot bouncing brass from finding its way behind the glasses to the eye. It's not fun if that happens.

5)  Hearing Protection

Unlike eye protection, hearing protection is sometimes optional. It still makes sense to use it. This can be anything from a $5 set of foam earplugs, to $400-plus for electronic (active) muffs.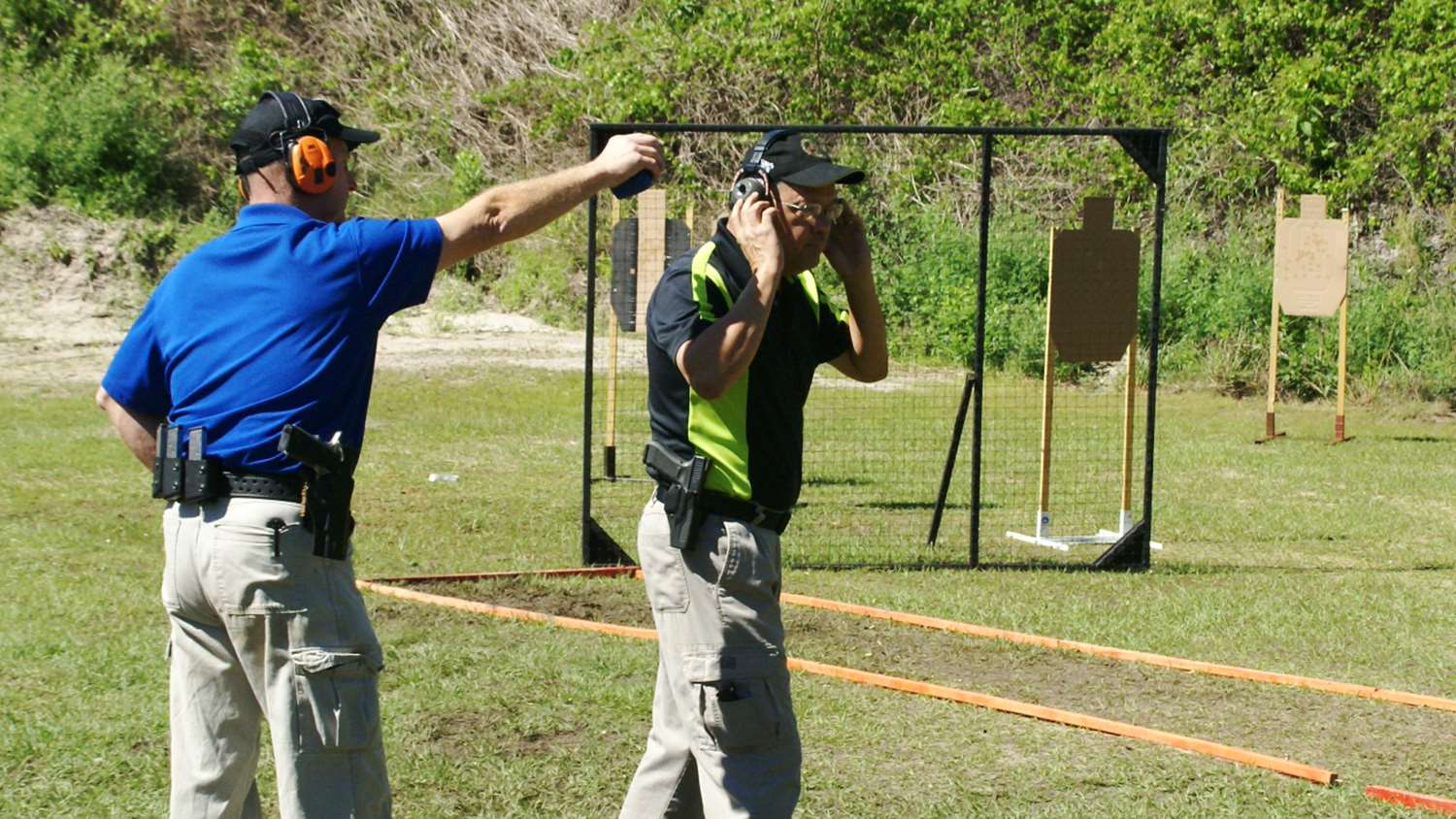 Experienced shooters prefer the active-type muffs. These block decibels above the harmful levels but let normal conversation to be heard. This allows the shooter to hear the all-important starting BEEP, as well as commands from the Range Office.

Active muffs need not be overly-expensive. The Peltor muffs I have used for years can be had for about $150, and there are a number of less (or more) expensive options available.

6)  Range Bag

Competitors may walk several hundred yards as they travel between different shooting bays during the course of a match. They need a convenient way to carry the ammo and other gear they'll need. Some shooters drag a cart behind them, some have backpacks, but many use a simple over-the-shoulder range bag that can be found for $20-$50. They'll handle the basics, and can also have room to tote other essential items.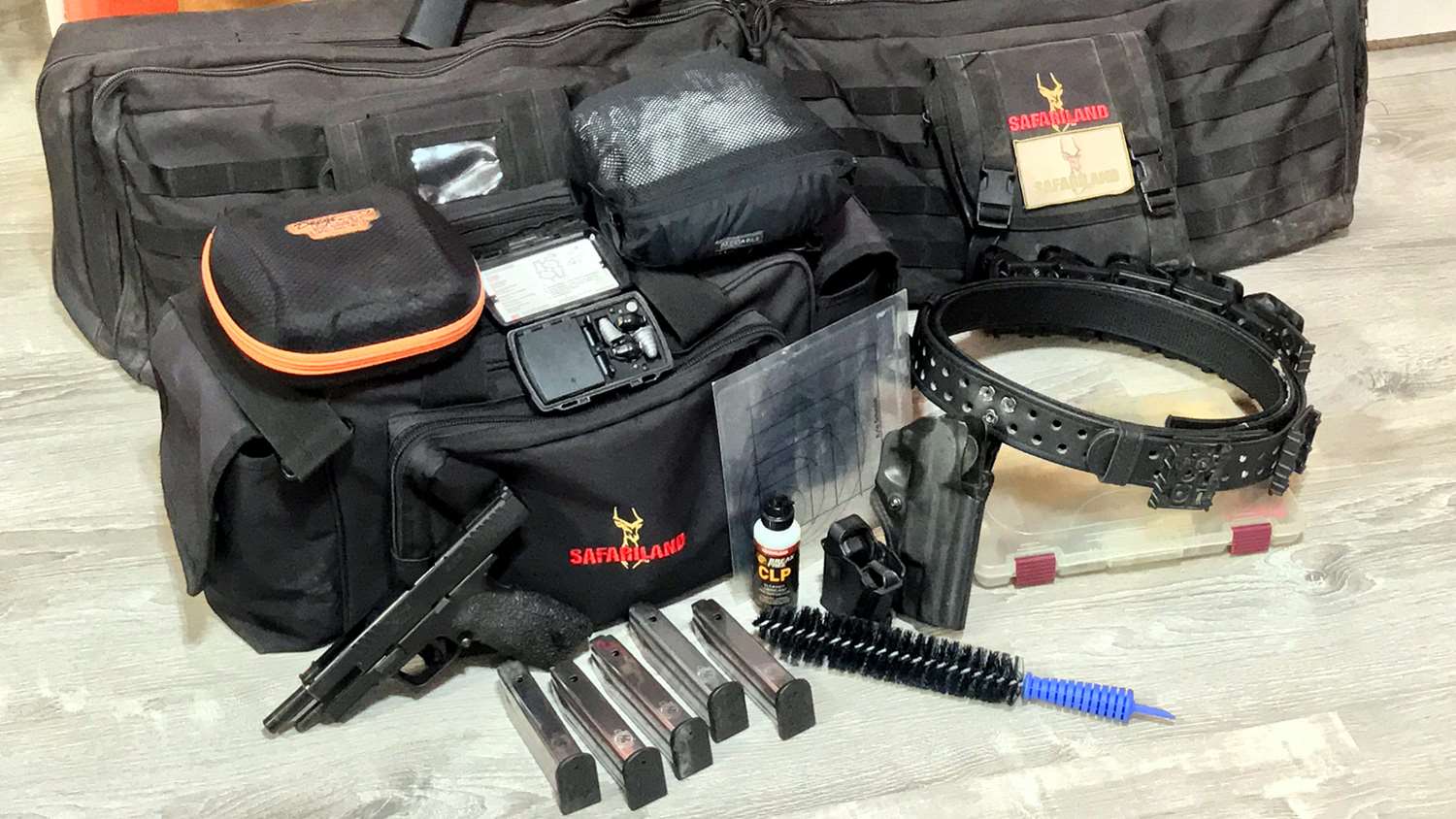 Hydration is sometimes overlooked, but some cold water or Gatorade is much appreciated on a hot day. One of the best investments this competitor ever made was a soft foam, purse-sized cooler, and a couple of re-freezable ice packs. The total cost was about $12 at a local dollar store―and are worth many times that during a summer match!

7)  Footwear

Action pistol shooting is a physical sport. Competitors will move rapidly from one shooting position to the next; turning, pivoting, and stopping suddenly—while carrying a loaded handgun. The range surface may be grass, gravel, sand, clay, or a combination of all.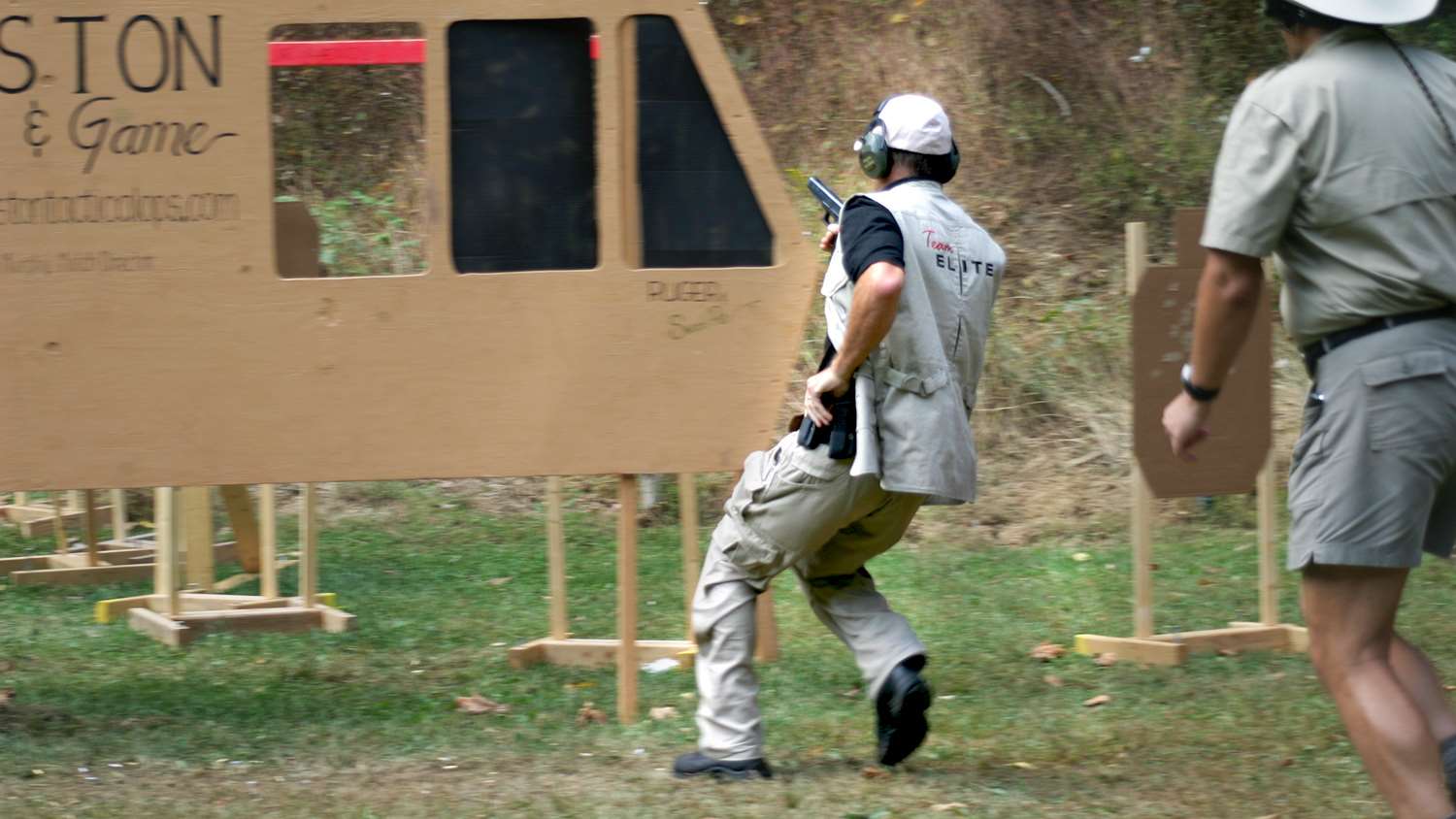 Slick soled shoes are an invitation to a fall. And with a loaded gun in hand, that's a disaster waiting to happen!

Proper footwear is important, but often overlooked by new shooters. Experienced competitors favor running-type shoes with an aggressive tread pattern that helps them confidentiality, and positively, make the starts, stops, turns and pivots required. Many have shoes of this type now. But for those that don't, they are readily available in the $30-$40 price range at many discount shoe stores.

It doesn't take a lot to get into action pistol competition. But having the right gear is important for enjoyment, success, and safety. These seven key items will get any shooter started on the right path.