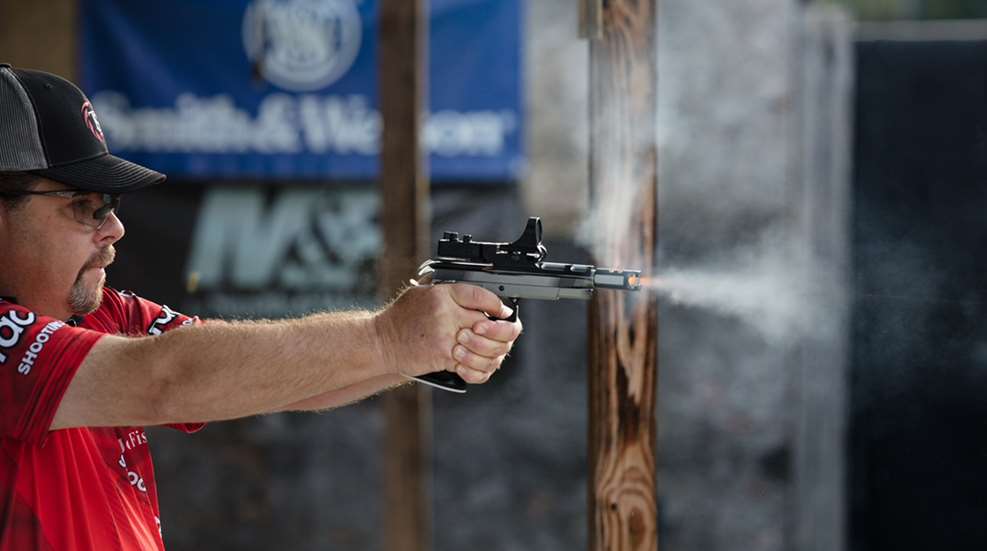 Practical shooting matches are fun and effective way to improve your marksmanship under stress, but getting into practical shooting can seem like a daunting task. The rules can be complex, the gear complicated and expensive, especially for guns like the Open Class in Bianchi Cup or even a starter setup for 3-Gun. Also, because you're shooting and moving and staying safe, keeping track of where you're moving to and where your gun is pointing to can be a challenge for people who've only shot on a lane in an indoor range. These are some of the reasons that inspired the creation of Rimfire Challenge, a recently-minted shooting sport that exclusively uses pistols and rifles chambered in .22 LR.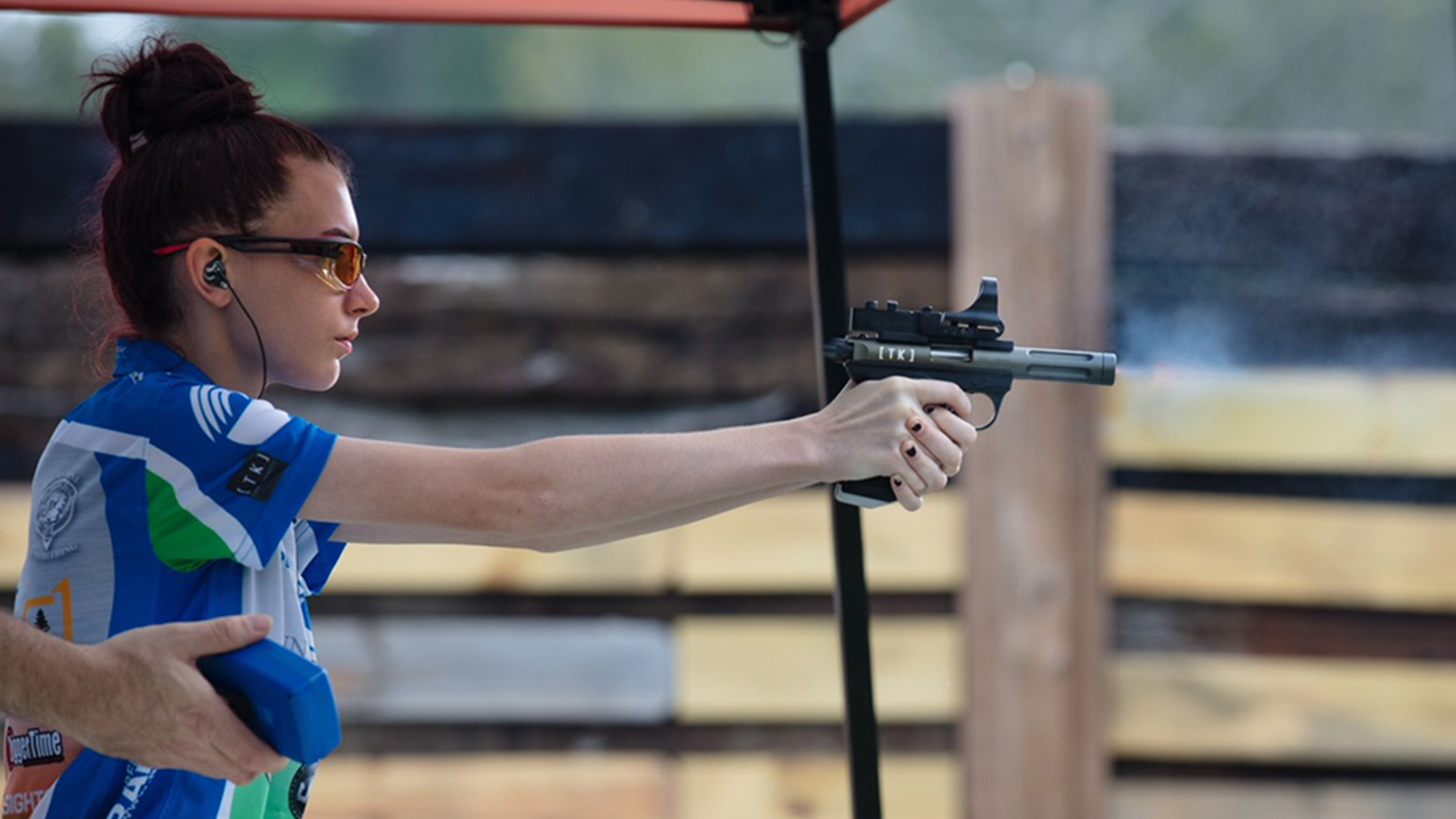 Previously known as Ruger Rimfire Challenge and NSSF Rimfire Challenge, competitors in Rimfire Challenge use two guns in a match, a .22 LR pistol and a .22 LR rifle. Unlike the Rimfire Division in Steel Challenge, there are no set courses of fire in Rimfire Challenge: Match Directors are free to create their own courses of fire for each stage according the guidelines in the rulebook for the sport. Competitors shoot each stage from one shooting position, and consist of five to seven steel targets set at a minimum of seven yards from the shooting box, and a maximum of 20 yards for a pistol shot and 60 yards for a rifle shot. If those maximum distances seem a bit daunting, rule books suggests that all targets should be set up so "90 percent of shooters should be able to hit them 90 percent of the time" and should be able to be shot with one ten round magazine of ammo. Each course of fire is shot five times and the shooter's score is the time they need to shoot the stage five times plus any penalties for missed shots, engaging targets from outside the shooting area and other infractions. The scores for each stage are totaled up, and the winner of the match is the person with the lowest overall score.

The guns that work well for Rimfire Challenge are some of America's most popular firearms, like the Ruger 10/22 and Mossberg Plinkster rifles, along with semi-automatic .22 LR pistols such as the Browning Buckmark, Smith & Wesson Victory and the Ruger Mk IV. There are two main divisions in Rimfire Challenge: Open, with allows for the use of red dot sights and other optics on your rifle and pistol, and Limited, which requires iron sights to be used on both guns. As Rimfire Challenge is designed to allow for easy transition to the other practical shooting sports, these divisions closely match the setup for centerfire rifles and pistols in other sports. If you shoot competitions like 3-Gun or shoot Open in Bianchi Cup or similar matches, you know that the ammo costs for a weekly match can easily outstrip the cost of the fee to shoot the match. However, because Rimfire Challenge uses .22 LR ammunition, and courses of fire require 10 rounds of ammo or less to shoot, just one brick of .22 LR ammo will be more than enough to shoot a match.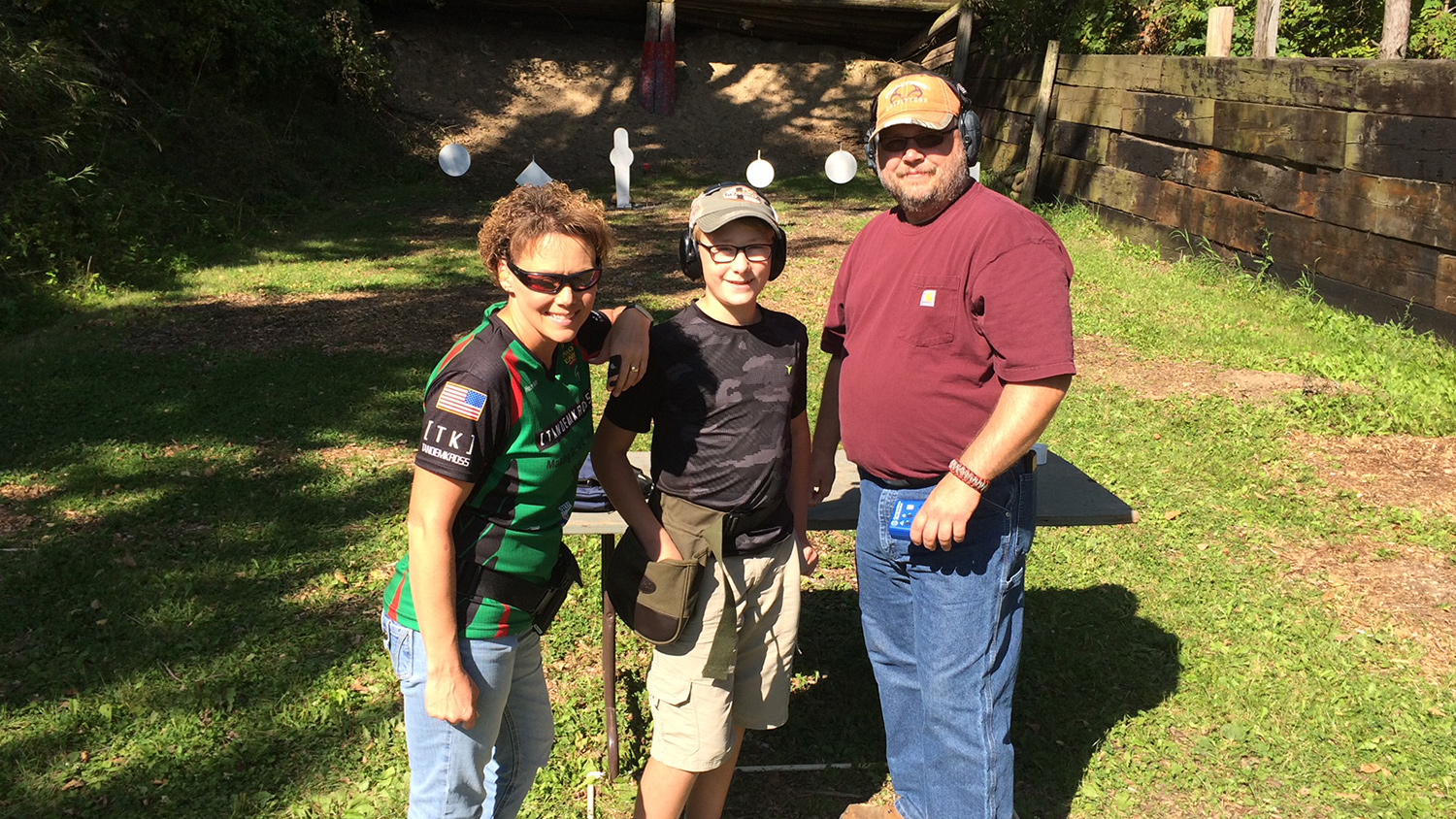 At most Rimfire Challenge matches, prizes are awarded by random drawing, and recognition is given to the top shooters in each division, as well as competitors in special categories such as top score for a woman or junior competitor. There's a special category tailor-made to ease people into the world of Cowboy Action Shooting: The Cowboy/Cowgirl category requires the use of .22 LR revolvers and either a pump-action .22 LR rifle that holds 10 rounds or more, or a .22 LR lever action rifle with the same capacity. According to the rules, competitors in this division also must wear a cowboy hat when shooting each stage, a nice little touch and something that's fun to watch in person.

Which highlights one of great things about Rimfire Challenge: It was designed right from the start to be family-friendly and to be a fun sport to watch as a spectator. Unlike many other practical shooting sports which have byzantine scoring rules, the scoring in Rimfire Challenge is simple (each miss on a target is a two second penalty), so it's easy to tell how well your friends and family are doing at any point in a match. In addition to this, the official rulebook for Rimfire Challenge mandates that each match must be family-friendly, and offensive or inappropriate clothing and behavior is highly discouraged.

Editor's note: Another rimfire sport to check out is the Lapua Precision Rimfire Challenge. There will be four matches and a season finale for the 2018 series.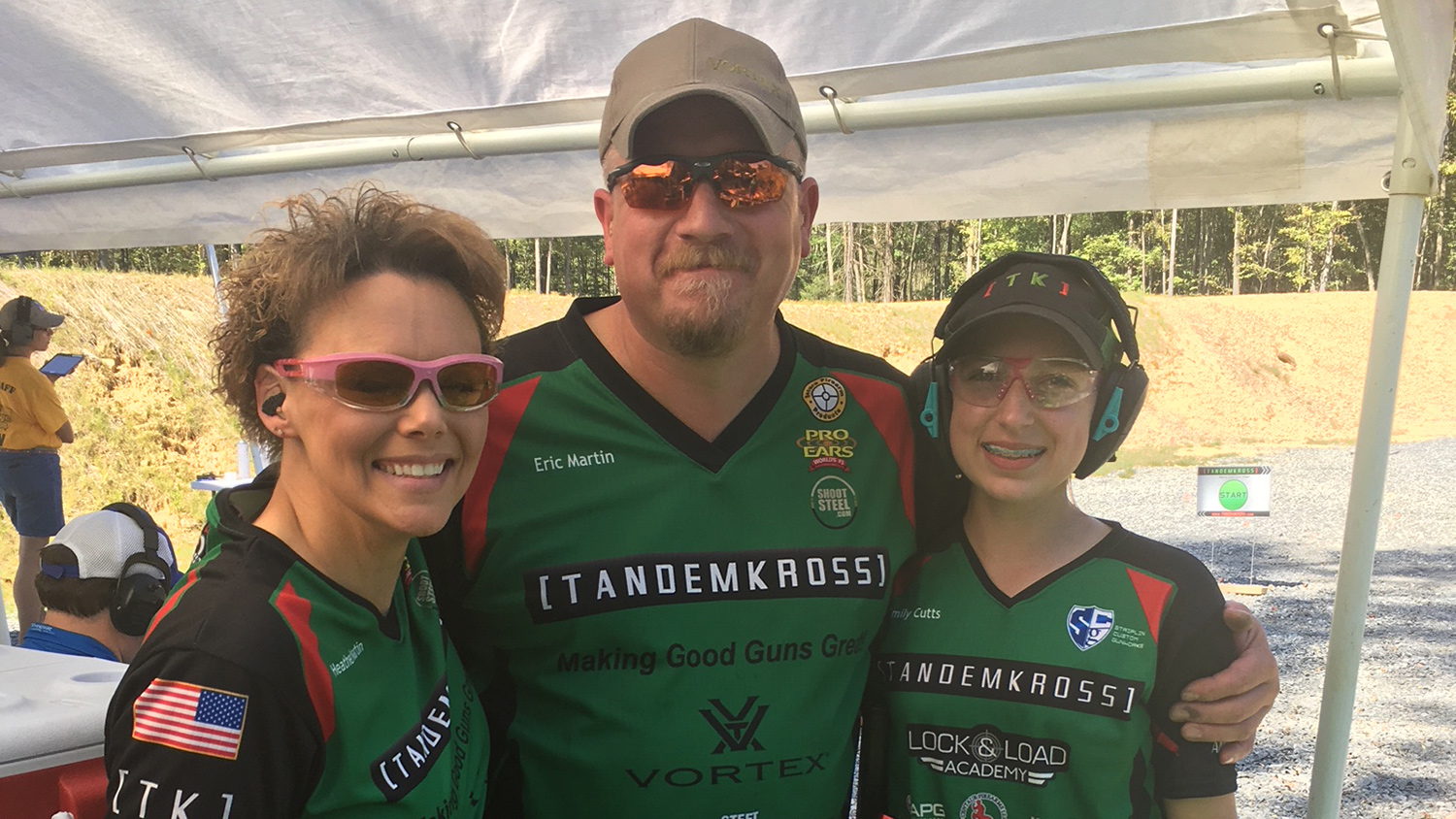 Rimfire Challenge matches are held all over the country throughout the year, and the 2018 World Championship for the sport is scheduled for October 18 at the Lucas Oil Range in Cross Timber, MO. More information about shooting a match or hosting a match at your local club can be found on the Rimfire Challenge website, rimfirechallenge.org.