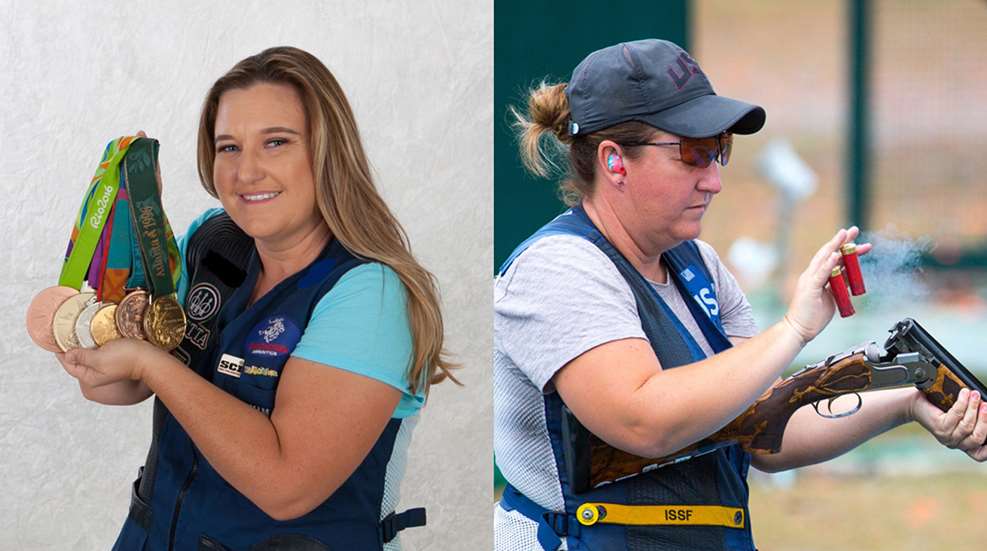 Six-time Olympic medalist and NRA Board Member Kim Rhode will continue to shoot Winchester AA shotgun shells as she prepares for her seventh Summer Olympic Games in 2020 in Tokyo.

Rhode and Winchester have been together for nearly three decades, since she joined the Winchester Advisory Board at the age of 10 and began her unprecedented streak of victories. She's medaled on five continents, from 1996 Atlanta to 2016 Rio, winning gold medals three times in both Double Trap and International Skeet. Rhode is the only person ever to shoot in International Double Trap, Bunker Trap, and International Skeet in the Olympics. Additionally, she has won nearly two dozen more various international championships.

"I have a rich history with Winchester," said Rhode. "The Winchester brand is known throughout the world, and I certainly appreciate all that we have been able to accomplish together in the shooting sports."

Winning her first world championship at age 13, Rhode is the youngest American and youngest woman ever to shoot in the Olympics. Currently ranked No. 1 in the world, last year Rhode earned Shooter of the Year honors from USA Shooting, and was also named Shooter of the Year by the ISSF.

"Winchester Ammunition is honored to have been a vital part of Kim Rhode's historic competitive career and looks forward to continuing our championship association with her into 2020 at the Tokyo games," said Matt Campbell, Winchester vice president of sales and marketing.