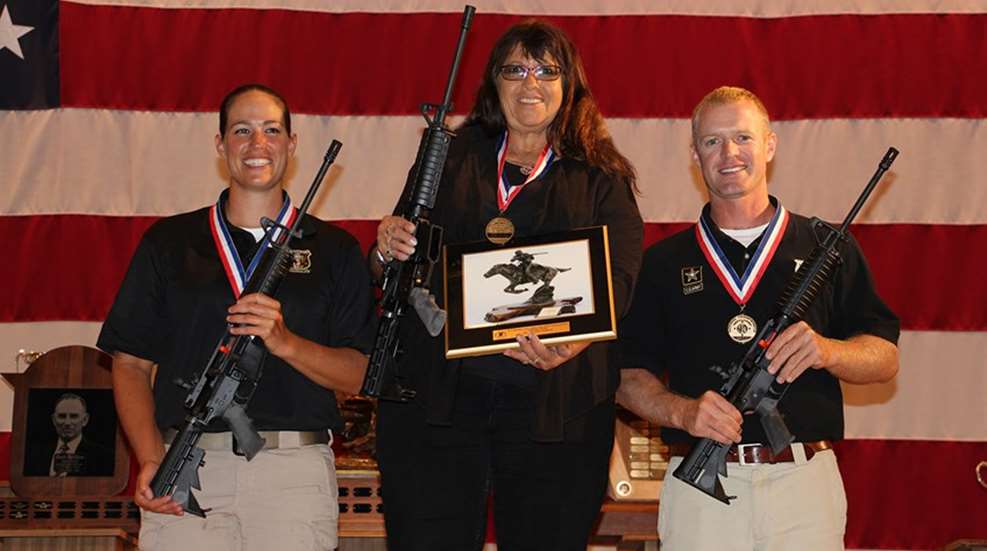 From the December 2013 issue of
Shooting Sports USA.
World and National Champion Nancy Tompkins likes to reach out and touch targets at 1000 yards with an iron-sighted rifle. She's been competing in Palma (.308 caliber at 800 yards, 900 yards and 1000 yards), Long Range (1000 yards) and Smallbore prone for over four decades.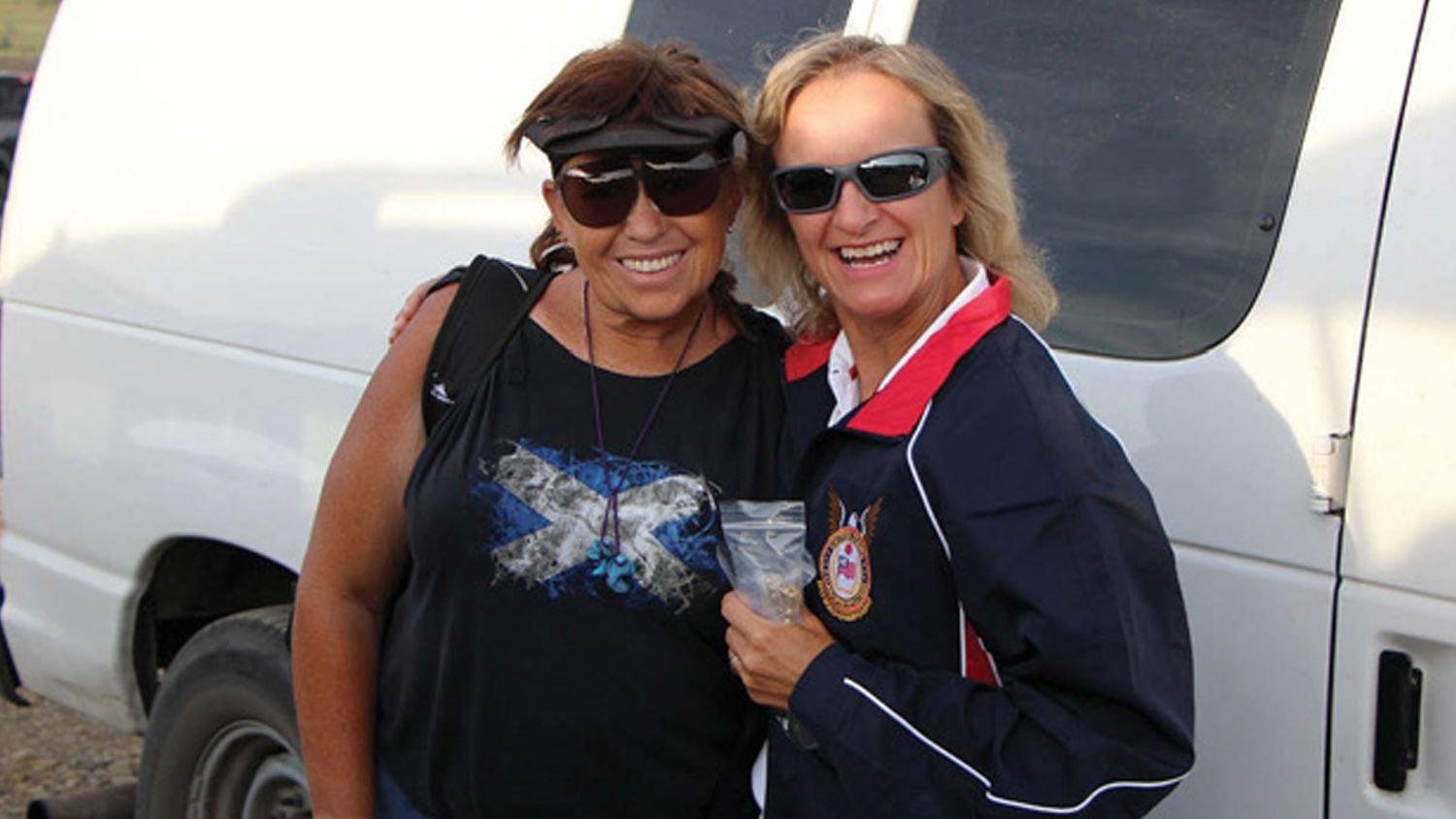 Thanks to her father, she began competing in the seventh grade and now shares the love of shooting with her daughters Michelle and Sherri Gallagher; husband,
"Mid;"
and her goddaughter, Danielle Makucevich. She has competed on numerous international Palma teams, traveling from her home base in Prescott, AZ.
"There is nothing better than traveling, making new friends and competing with the best shooters in the world," said Nancy. And she only shoots with the best equipment. Her Palma rifle is built on a McGee stock, Stolle Panda action, Krieger barrel, Anschütz trigger, Warne rear sight and a Right Sight (front sight). Her .22 Smallbore rifle is an Anschütz action and trigger with a Hart barrel, McGee stock, Right Sight (front sight) and Warne rear sight.
What's in your range bag, Nancy Tompkins? Actually, Nancy stores stuff in her Creedmoor Sports shooting stool for High Power matches and in a large plastic box from Home Depot for her Smallbore matches. So, what do you keep in your shooting stool and plastic container?
Sinclair timer
Allen wrenches, small screwdriver and grease
SPF-15 lip balm
Magnifying glass
Two slings
Creedmoor shooting glove
Decot shooting glasses
TLC Gunworks' elbow pad
Champions Choice shooting visor
CeCe's custom ear plugs
Her cat, Sierra, placed a toy mouse in one of her shooting stools a few years ago. She considers it her lucky charm. Learn tips for better rifle shooting in
Nancy's newest book
,
Prone and Long RangeRifle Shooting.