For the first Range Bag feature of 2020, we talk to championship high power rifle shooter Kimberly Rowe.
What are your first memories of handling a firearm?
Growing up, my family was not outdoors oriented, so I never even touched a firearm until long after I was married. It started with occasional pistol plinking with a .22 LR. Eventually, I moved on to defensive calibers like 9mm, setting the goal to get my CCW—which I did.
How did you begin competitive shooting?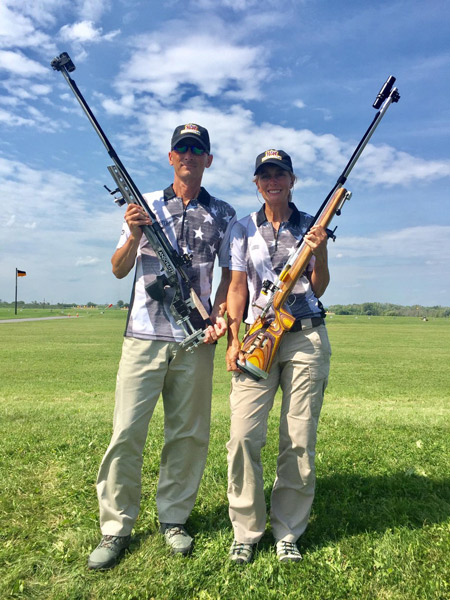 My husband, Charles Rowe, began competing with service rifle in 2011, so I accompanied him to the matches to watch. When he came home from Nationals at Camp Perry in 2012, he surprised me with a White Oak service rifle upper, with the hope that I would compete with him instead of just watching. Getting that upper was the best gift I had ever received. Once I shot my first competition, I was totally hooked. I ended up going Distinguished in May 2017, at which point I immediately changed my focus from XTC (across-the-course) to High Power Long-Range. I always knew that was where my heart was in the sport, but I had a goal to become Distinguished so I had to see that out.
What are your major accomplishments in the shooting sports?
Over the past few years I've had a great run. My proudest moment was winning the Wimbledon Cup at the 2018 NRA Nationals during a triple shoot-off against Norm Crawford. That's about as exciting and stressful as this sport gets. I also won the 2018 Remington Band of Brothers match and finished second at the 2019 NRA Mid-Range Nationals with a score I was really proud of. I dropped only one point over four days of shooting with a 2399-185X. Bob Gill won that year with six more Xs. I won the Ohio State Long Range Championship twice (2017 and 2019) and was a firing member on teams that won several National Team Trophies, including the Roumanian, the Herrick and the Mid-Range National Team trophy twice. All were coached by my husband—which makes it that much more fun.
I hold 13 National Records—10 individual and three team. Being a member of the U.S. National Rifle Team is a great honor (I shot on the USA Team in the America Match in Bisley, England, last year). Being coached by Emil Praslick was a wonderful experience, one I will not soon forget. I also am lucky enough to participate in supporting Team USA F-T/R.
What firearms do you use for competition?
I'm a die-hard fan of Kelbly's Big Bore Panda actions—they are simply the best. The Kelbly family are great supporters of mine and provide the best customer service one could ever want. (It helps that their shop is only 15 minutes from my house.) Brady Westling at Bartlein Barrels makes sure that I always have what's needed. As far as calibers go, I used to shoot the 6.5x47 Lapua, but recently moved to the 6BRX (it's what I won most of my National titles with). For Palma and USNRT team shooting, it's the .308 Win. However, I'm a huge fan and advocate of .223 Rem. for Palma and Fullbore. I shoot that as often as I can. And of course, it's Berger bullets and Lapua brass all the time for my ammunition.
Tell us about your range bag and what you carry in it besides your firearms?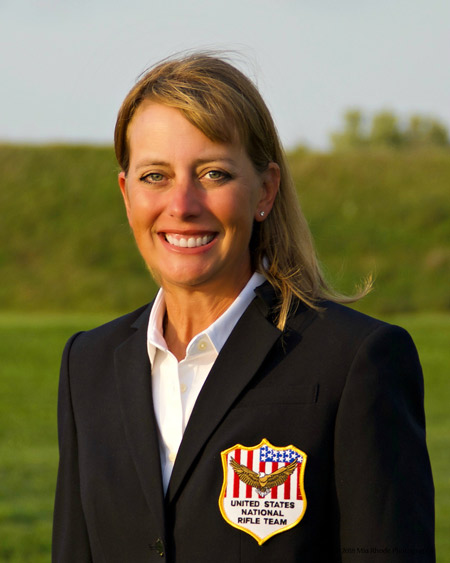 High Power Rifle shooters already have a ton of gear with coats, mats and scopes. I carry a relatively small 5.11 bag where I keep my shooting glove, glasses, bottled water and earplugs. I make sure to have an extra trigger and firing pin in there, along with all the tools I need to fix or tighten just about anything on my rifle on the spot. It's a pretty typical setup that is easy to carry to the firing line and keep next to me while shooting.
What do you do in your free time?
Anyone who knows me will say just about all my free time is spent at the rifle range. Chuck and I run the Alliance Rifle Club in Malvern, OH, where he is the Match Director. We run nearly 50 matches per year locally and travel to all the big matches, including the Southwest Nationals in Phoenix, AZ, Orange Blossom Regional in Florida, Mid-West Palma in Lodi, WI, the NRA High Power Rifle Nationals at Camp Atterbury, IN, the CMP Nationals at Camp Perry, OH, and Spirit of America in Raton, NM, at the NRA Whittington Center. We also travel internationally to shoot with the USNRT and Team USA F-T/R 2021 since Chuck also coaches for them. So not much "free time" after all that shooting and traveling. But that's the way we like it.
What would you tell someone interested in finding out more about your sport?
For those interested in High Power shooting of any kind (service rifle, sling or F-Class), just show up at a local match. One of the things I love about our sport is the supportive and helpful nature of our competitors. It's the only sport I know of where competitors go out of their way to help you—even if it means they are helping you beat them. Just show up, meet people and ask questions. Someone will probably loan you equipment and a rifle, as well as get you all the information you need to begin having fun competing at matches.
Any tips for new shooters?
Many people tell me, "I'll come out and shoot a match when I get good enough." That's just silly. Everyone started somewhere and the only way to get better is by getting out there and competing. We always welcome new shooters and do everything to help them get better. But if they never show up, they'll never get that experience and assistance. Don't be embarrassed because you're not shooting world-class scores at your initial matches—if you're interested and find it fun, get out there and shoot matches, even the Nationals. (Note: Visit Coming Events to find matches around the country.)
---
Read more Range Bag articles: